Yayoi Kusama at Victoria Miro
Reading Time:
1
minute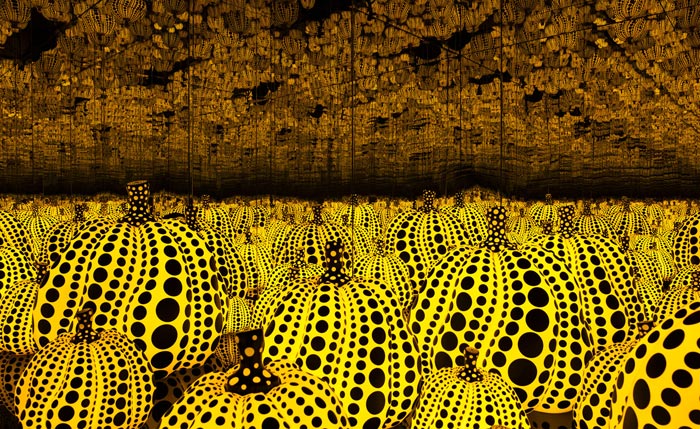 Victoria Miro (London) is delighted to present a major new exhibition by Yayoi Kusama. Spanning the gallery's three locations and waterside garden, the exhibition features new paintings – including her important, ongoing My Eternal Soul series and signature Infinity Nets – iconic pumpkin sculptures, and immersive mirror rooms, all conceived specially for this presentation.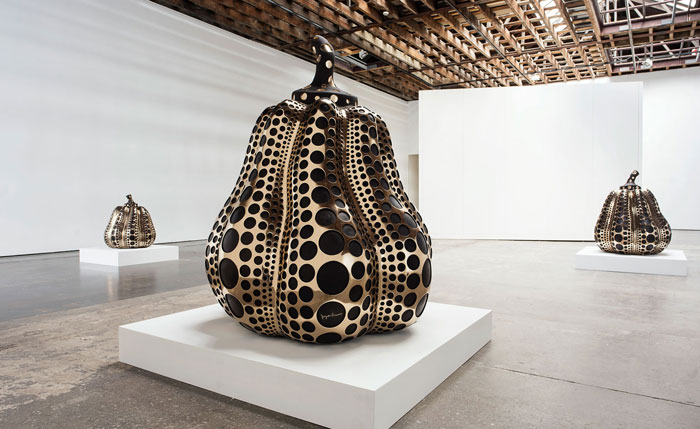 These new works reflect her lifelong preoccupation with the infinite and sublime, as well as the twin themes of cosmic infinity and personal obsession, as found in pattern and repetition. For Wharf Road she has created three mirror rooms: All the Eternal Love I Have for the Pumpkins, Chandelier of Grief and Where the Lights in My Heart Go.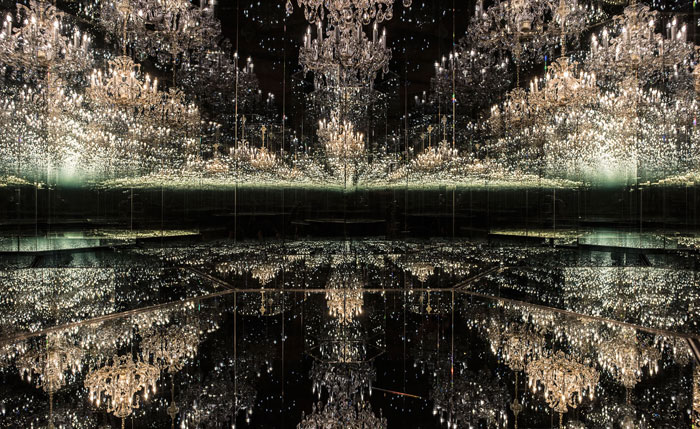 New paintings displayed alongside these immersive rooms continue an enduring preoccupation with multiplying polka dots and dense scalloped 'infinity net' patterns – Kusama's obsessive repetition of these forms on canvas, which she has described as a form of active self-obliteration, responds to hallucinations first experienced in childhood. The pumpkin, another motif that she has returned to throughout her career, is also present in the form of new mirror polished bronze sculptures.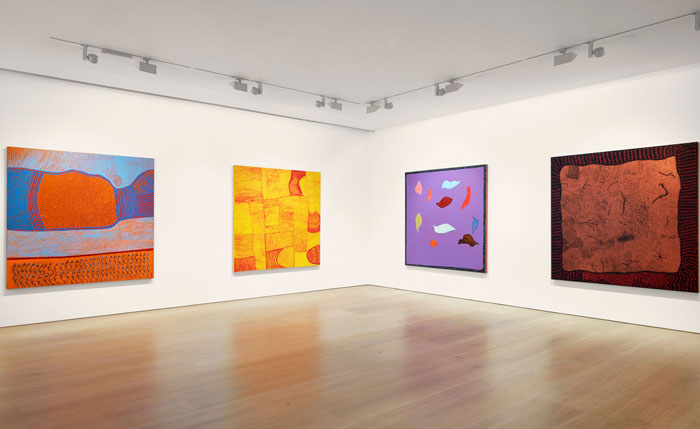 Yayoi Kusama has developed a practice which, though it shares affiliations with Surrealism, Minimalism, Pop art, the Zero and Nul movements, Eccentric Abstraction and Feminist art, resists any singular classification. Kusama's extraordinary artistic endeavours have spanned painting, drawing, collage, sculpture, performance, film, printmaking, installation, and environmental art as well as literature, fashion (most notably in her 2012 collaboration with Louis Vuitton), and product design.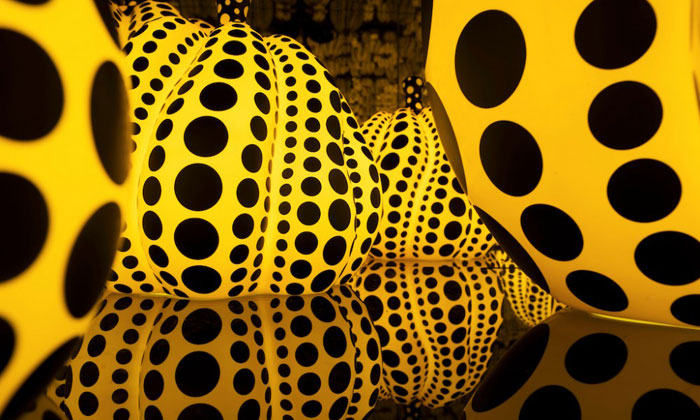 Yayoi Kusama: sculptures, paintings & mirror rooms
25.05.2016 – 30.07.2016
Images courtesy of Victoria Miro
Discover: www.victoria-miro.com