Visceral by Paola Rojas H. and David Pérez
Reading Time:
1
minute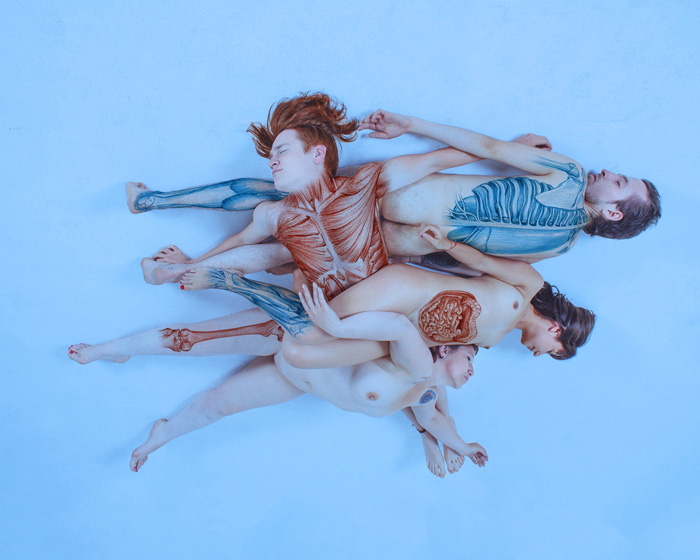 Colombian photographer Paola Rojas H. and illustrator David Pérez's series entitled "Visceral" portrays models displaying the human anatomy on their skin.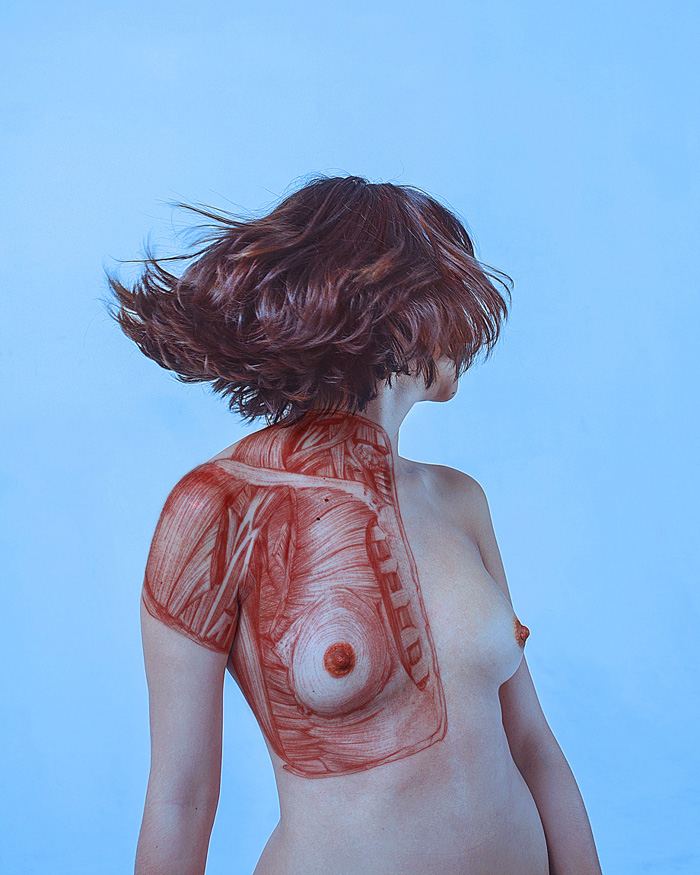 From two colors, red and blue, they ran over the body from the inside to out. Each stroke, which happens to be an anatomy lesson, speaks of instincts.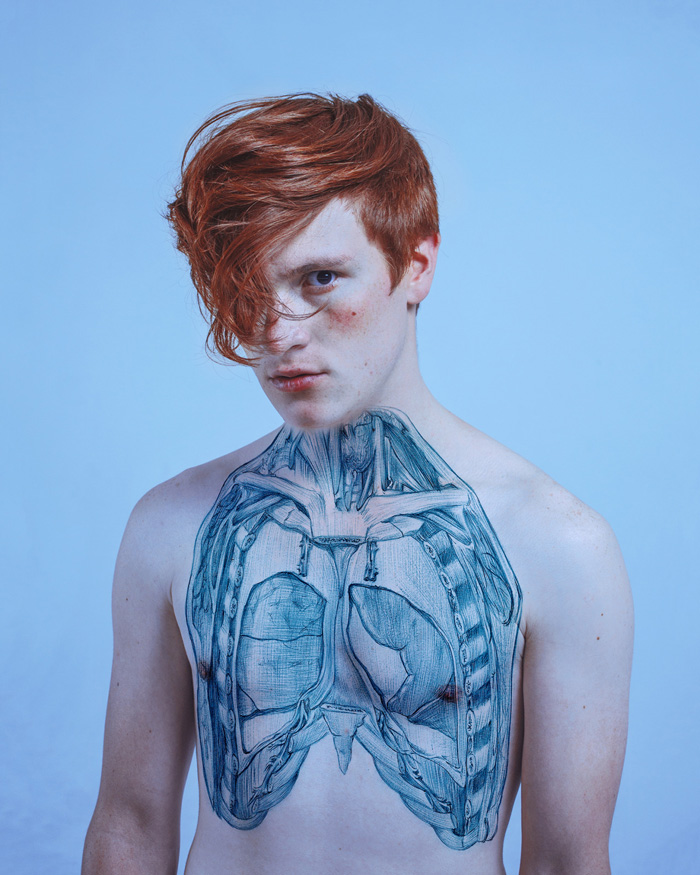 The coldest color, takes us into the bowels and these in turn shows the fragility and complexity of which we are made. The frozen body and the fiery heart.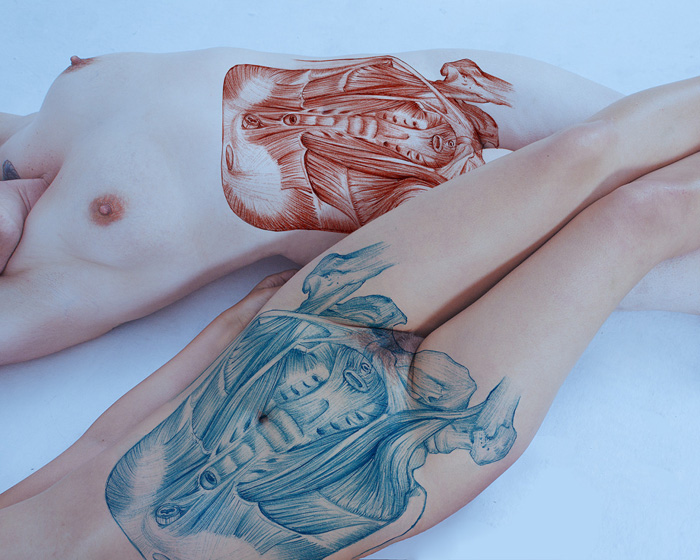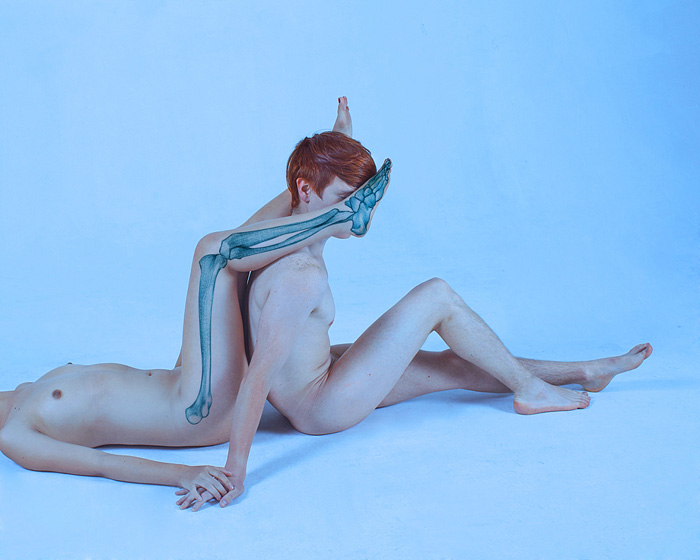 Images courtesy of Paola Rojas H.
Discover: www.paolarojash.com
Salva
Salva