HIPPOPOLIS by Ugo Gattoni
Reading Time:
1
minute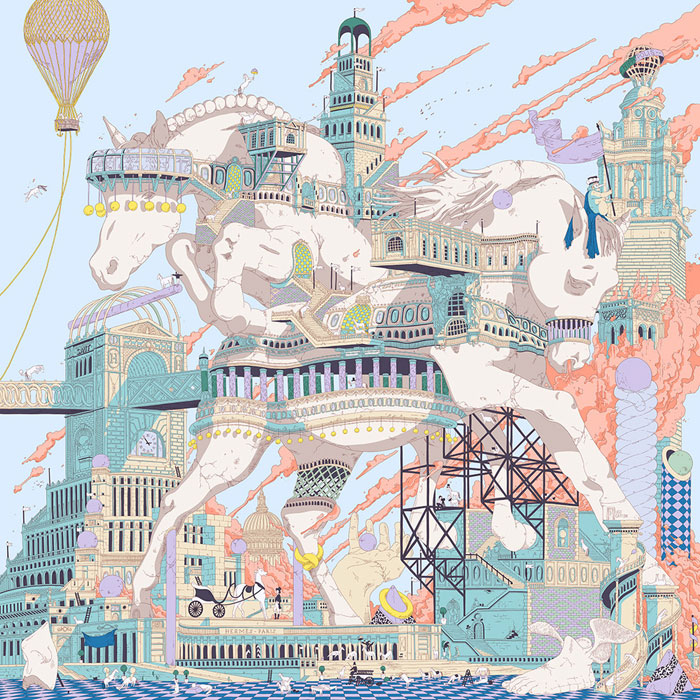 Ugo Gattoni is a Parisian born artist and art director, whose surreal and exquisitely detailed portraits, depictions of cityscapes, and strange, otherworldly objects and artefacts are renowned worldwide for their unparalleled level of skill.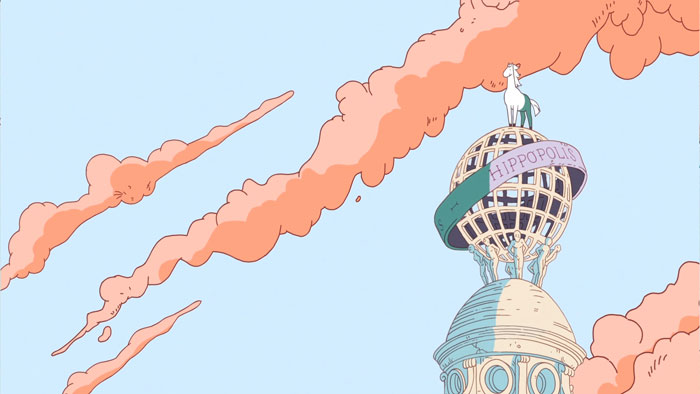 In his illustration and animation HIPPOPOLIS for his first Hermès scarf we find a megapolis with a gigantic monument dedicated to the horse that stands in its centre. This design perfectly reflects his aesthetic universe: a phantasmagoric world where the eye wanders freely, pausing at each sketch, each architectural fragment.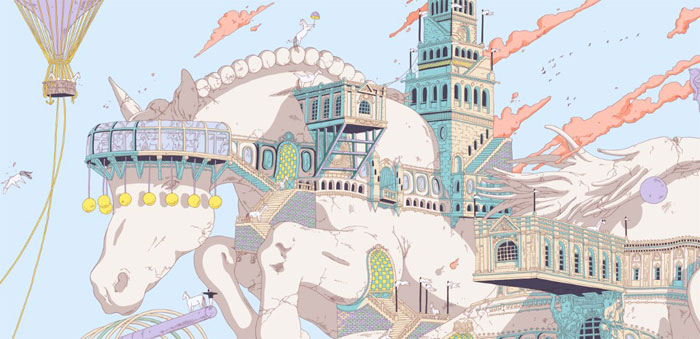 With a surrealist spirit and a healthy dose of humour, Ugo Gattoni carries us away into labyrinths reminiscent of a mischievous Escher. Horses snort a decorative chequerboard tiling, abandon themselves to the joys of tobogganing, walk on a tightrope, and become acrobatic dancers… without forgetting, of course, the groom and carriage.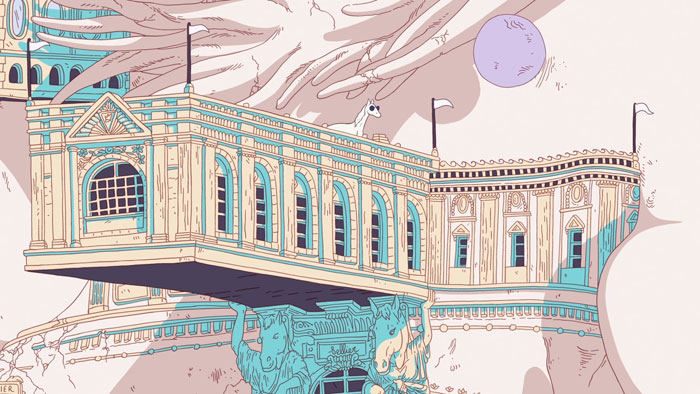 Working predominantly with graphite or ink, Ugo's work is a whirlwind of minute details, dreamlike characters and typography. He first came to fame in 2011 when he created a 33 ft mural in Paris, and later his book for NoBrow titled Bicycle attracted him the attention of Hermès who he has been working with since.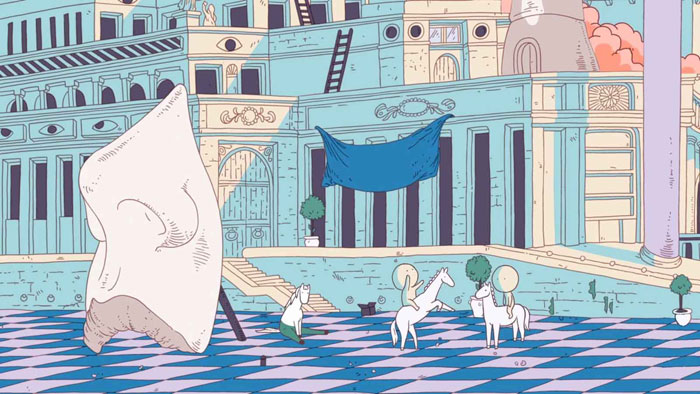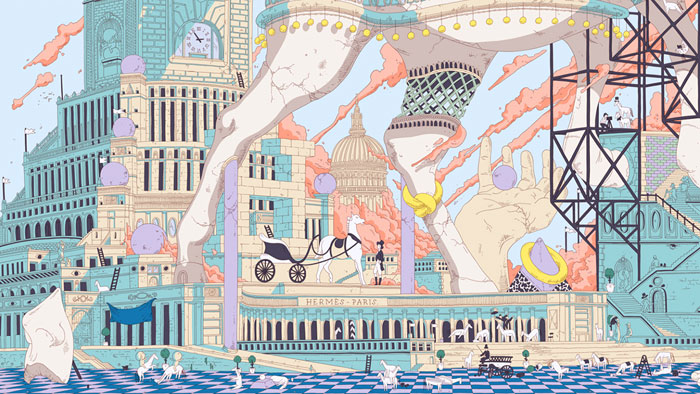 Images courtesy of Ugo Gattoni and Hermès
Discover: www.ugogattoni.fr | vimeo.com/144620281