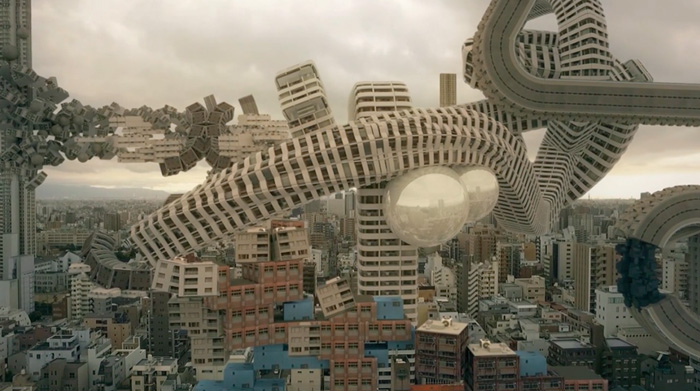 Japanese AUJIK are constructed as an esoteric sect who believes in animism and worships nature. The video "Spatial Bodies" imagines the Osaka urban landscape coming alive. Using 3D meshes, AUJIK distorts buildings into self-replicating organisms.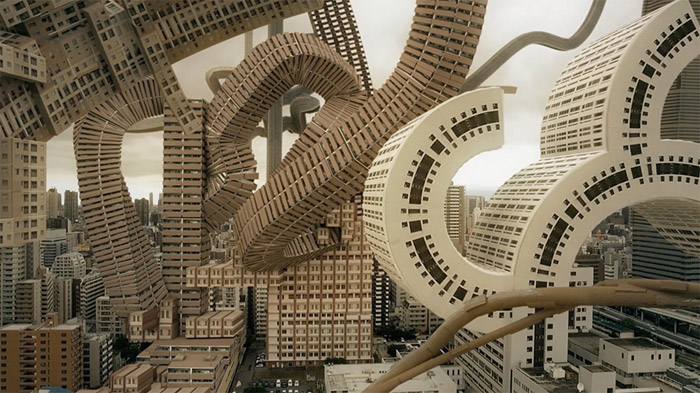 "Spatial Bodies" depicts the urban landscape and architectural bodies as an autonomous living and self replicating organism. Domesticated and cultivated only by its own nature. A vast concrete vegetation, oscillating between order and chaos.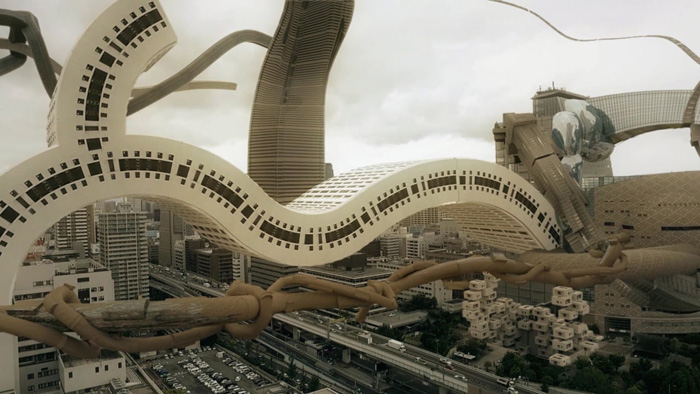 The music of the video is specially composed by Daisuke Tanabe. Filmed in Osaka, Japan, it is influenced by gunkan and metabolism architecture and the video game Katamari Damacy.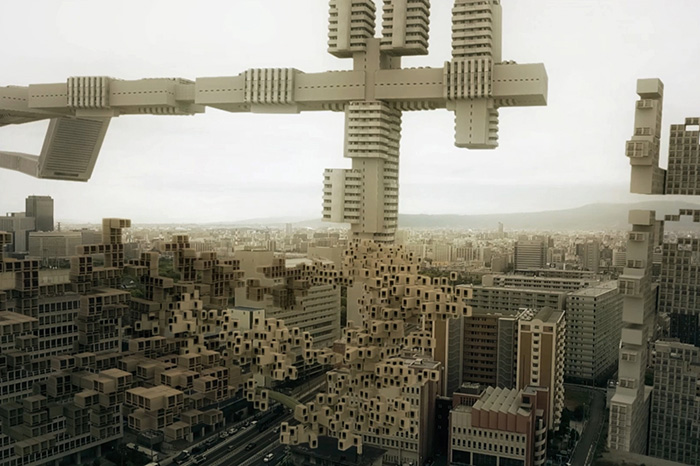 AUJIK's multi-media works have been showcased in galleries, museums, and festivals worldwide including the Prix Ars Electronica 2011, OneDotZero London BFI 2011/2013/2016, SIGGRAPH Asia, CMoDA Beijing, Biwako Biennale 2012 & 2014, Japan Media Arts Festival 2010/2015, etc. He had solo exhibitions at gallery's in Tokyo, Osaka, Kyoto and at CAC (Contemporary art center) Vilnius.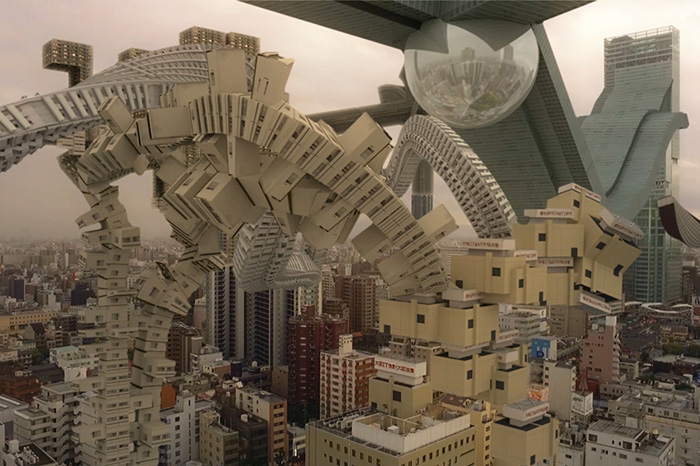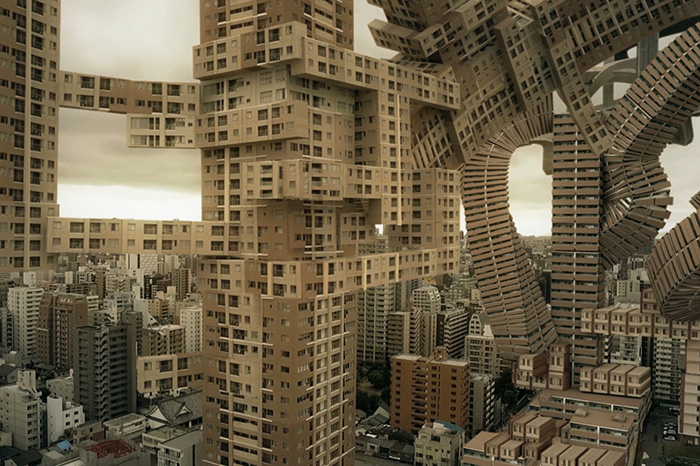 Still images courtesy of AUJIK
Discover: www.aujik.com | vimeo.com/174312351
Salva
Salva
Salva