SHRINK by Lawrence Malstaf
Reading Time:
1
minute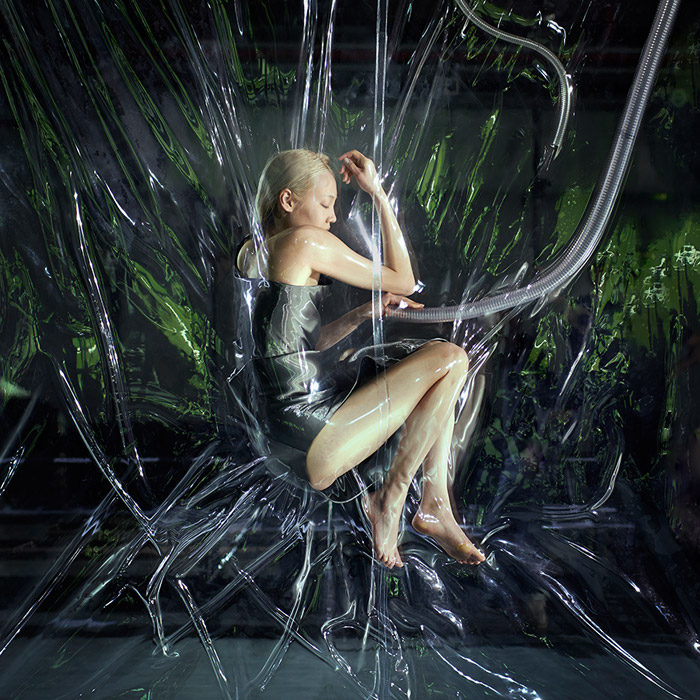 The work of Lawrence Malstaf is situated on the borderline between the visual and the theatrical. He develops installation and performance art with a strong focus on movement, coincidence, order and chaos, and immersive sensorial rooms for individual visitors.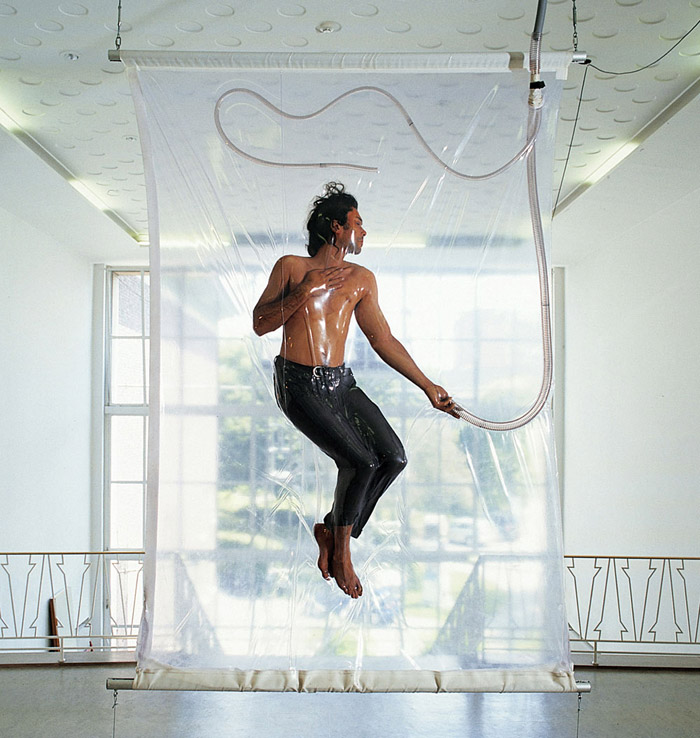 He also creates larger mobile environments dealing with space and orientation, often using the visitor as a co-actor. His projects involve physics and technology as a point of departure or inspiration and as a means for activating installations.
His work SHRINK consists of two large, transparent plastic sheets and a device that gradually sucks the air out from between them, leaving the body vacuum-packed and suspended. The transparent tube inserted between the two surfaces allows the person inside the installation to regulate the flow of air.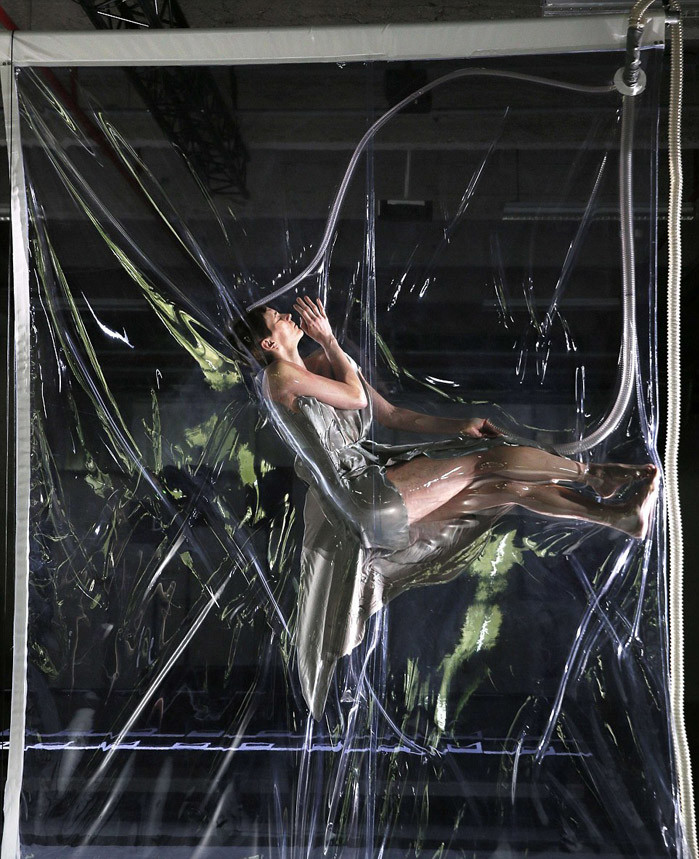 As a result of the increasing pressure between the plastic sheets, the surface of the packed body gradually freezes into multiple micro-folds. For the duration of the performance the person inside moves slowly and changes positions.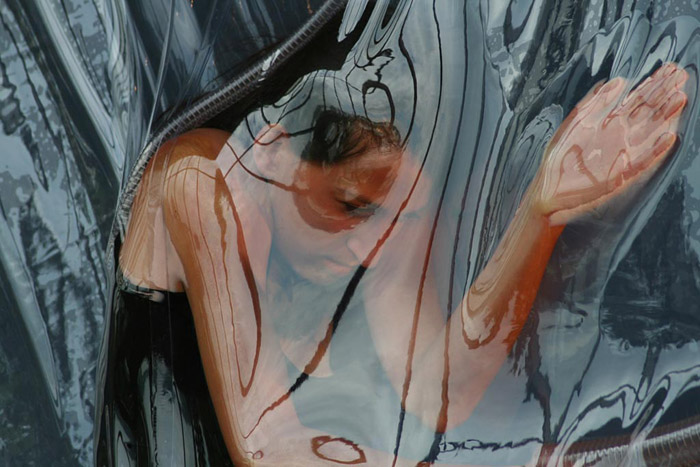 Lawrence Malstaf has received several international awards in the field of art and new technology. He is also well known as an innovative scenographer in the dance and theater world. He currently lives and works in Tromsø (Norway) and exhibits internationally.
Images courtesy of Lawrence Malstaf
Discover: lawrencemalstaf.com
Salva
Salva