LIGHT ON: Sarah Choo Jing
Reading Time:
2
minutes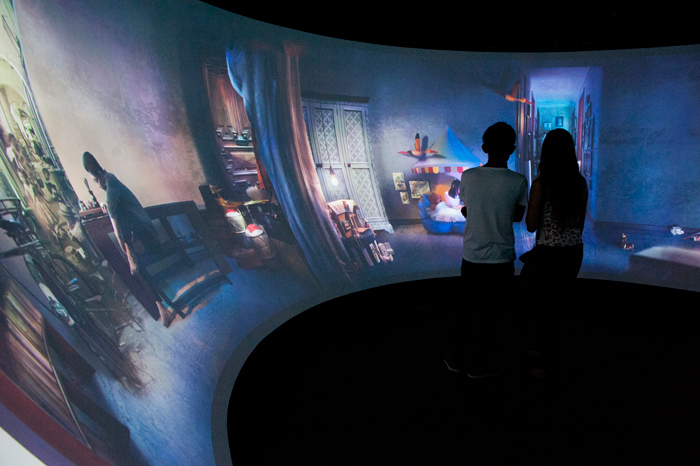 The Singapore-based artist Sarah Choo Jing is known for her interdisciplinary approach to photography, video and installation. Her work depicts identifiable moments and characters within contemporary urban society suggesting a plethora of private and often solitary narratives. The artist is concerned with the gaze of the flaneur, voyeurism and the uncanny.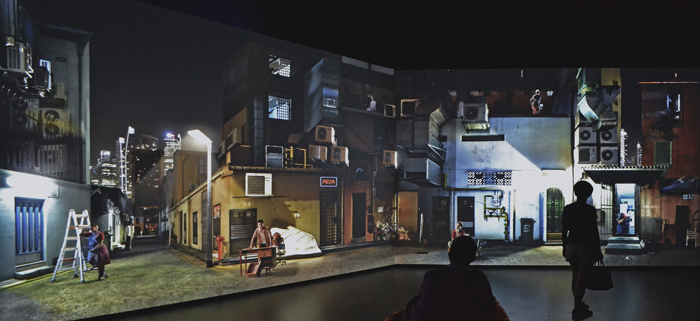 Image of the video installation "Art of the Rehearsal", 2017. Image courtesy of Sarah Choo Jing
Sarah Choo Jing completed her MFA at the Slade School of Art in London in 2015. Choo has clinched the Gold Award in the 2016 PX3 Prix de la Photographie, Fine Art Category and been awarded First Place in the 2015 Moscow International Foto Awards. She was shortlisted as a Finalist in the Sovereign Asian Art Prize 2014 and was awarded the ICON De Martell Cordon Bleu Photography Award and Kwek Leng Joo Prize of Excellence in Still Photography Award in 2013.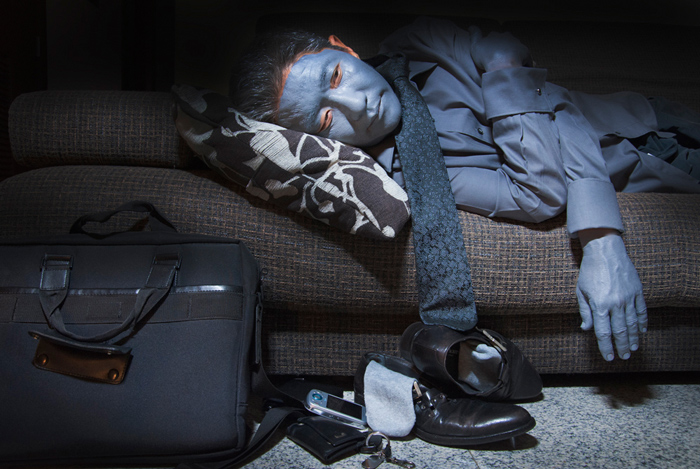 Work from the series "A Portrait of father and brother", 2012. Image courtesy of Sarah Choo Jing
The artist has since exhibited internationally at The Busan Museum of Art in Korea, the Daegu Photo Biennale in Korea, ArtParis at The Grand Palais in Paris, the START Art Fair at The Saatchi Gallery in London, Photo London 2015 at The Somerset House in London, and The Santa Fe International New Media Festival in New Mexico, USA. Her works are collected by both private individuals and public institutions; including the Singapore Art Museum, National Museum of Singapore and The Arts Club Permanent Art Collection in London.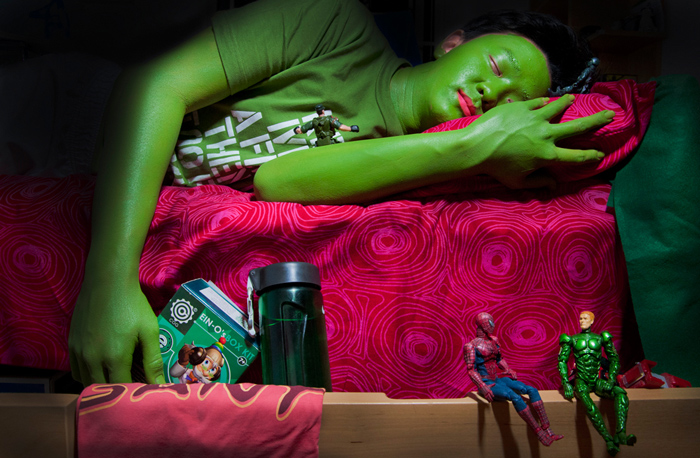 Work from the series "A Portrait of father and brother", 2012. Image courtesy of Sarah Choo Jing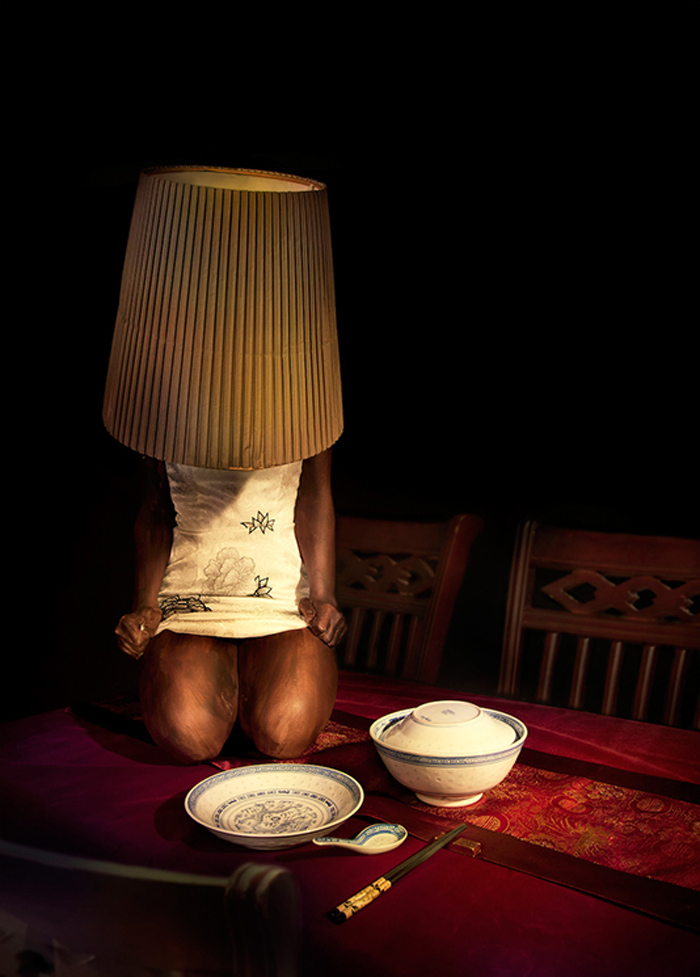 Work from the series "Commodification", 2013. Image courtesy of Sarah Choo Jing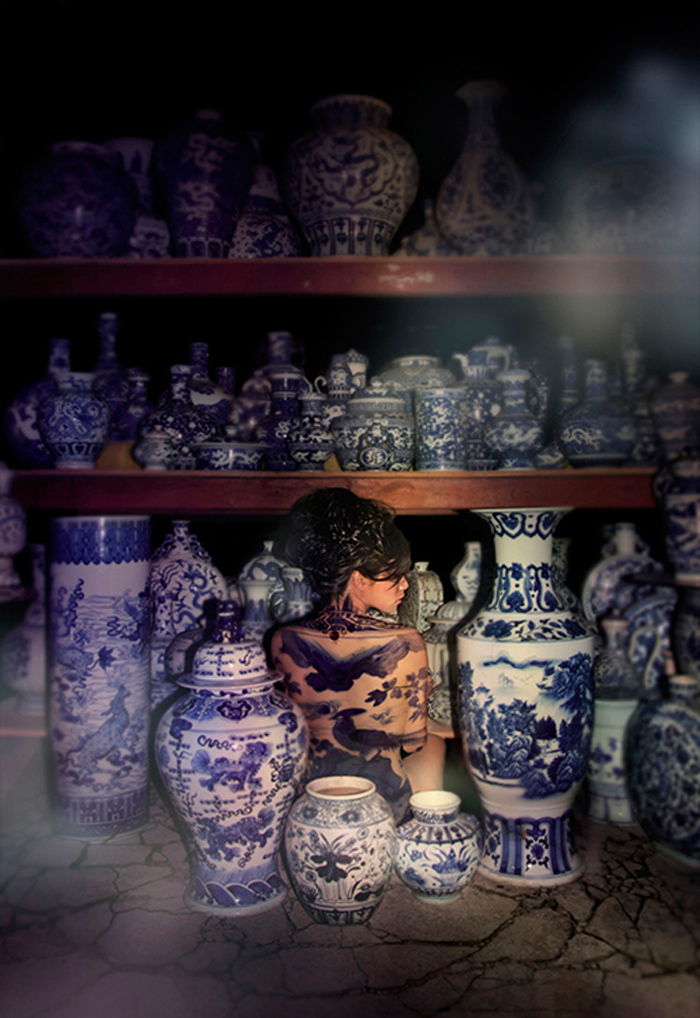 Image of the multimedia installation "Antique Lady", 2013. Image courtesy of Sarah Choo Jing
Image 01: Image of the video installation "Hidden Dimension II," 2013. Image courtesy of Sarah Choo Jing
Discover: sarahchoojing.com