Ran Ortner: painting the ocean
Reading Time:
2
minutes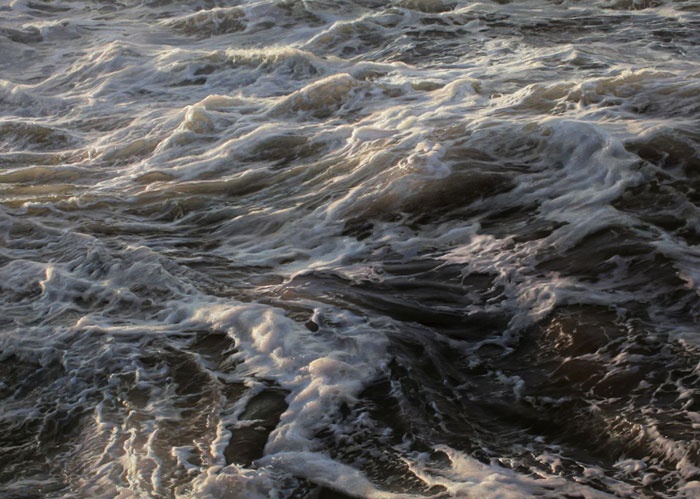 Ran Ortner was born in 1959 in San Francisco and raised in rural Alaska. Ortner's work has appeared in a multiplicity of platforms from solo exhibitions to group exhibitions, competitions, and civic world events.

"The ocean mirrors the tempo of my body, the beating of my heart, the in and out of my breath. Waves like a metronome mark the present, each insisting: Now. In the ocean I am immersed in now. Yet in the ancient body of the sea I feel the root of time. In the pulsing surge I feel the wild place of my wilderness beginnings. There is not totem to the irrational more potent. Nothing points to the stirrings of my unconscious more than what lies below the surface. No peril feels more ominous. Yet the sea is where I bathe my wounds, where I get lost in all that is luxuriously infinite. Nothing is more symphonic, more effervescent, more delicately complete than the endless sea."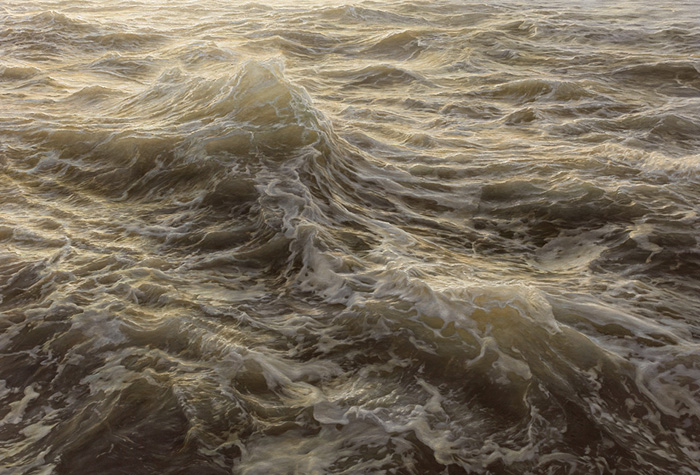 Over time Ortner's work became reductive, eventually distilling into a minimalist language. It was in this period of engagement with minimalism that Ortner discovered recurring motifs that evoked both the expansive feeling of the ocean and visceral body memories from decades of surfing.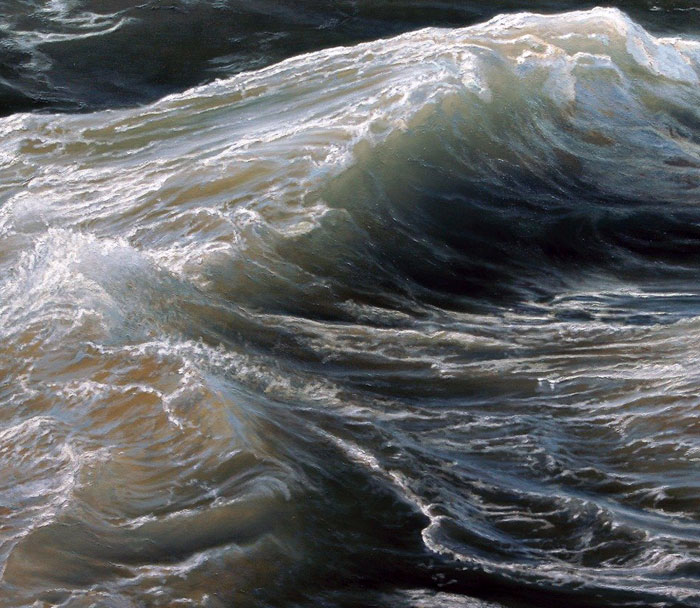 In 2005 Ortner began to confront his life long intoxication with the ocean. Influenced by the emotional complexity of great old master paintings, Ortner began to explore a particular kind of intensity realized through the layering of oil paint. Through this process Ortner holds both the muscular immediacy and the delicacy he experiences in the ocean.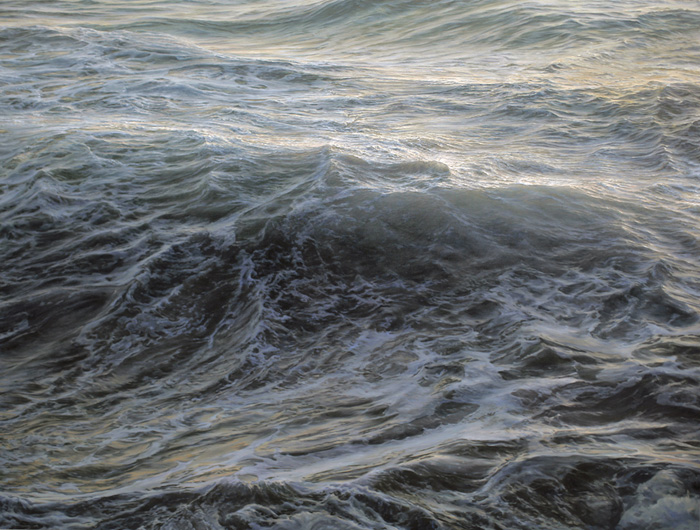 In 2009 Ortner won the inaugural ArtPrize competition, significantly changing the path of his career. The New York Times covered the win with a half page image of Ortner's winning painting, as well as the WSJ, BBC and NPR Studio 360.
Ortner continues to work from his studio in Brooklyn.

Images courtesy Ran Ortner
Discover: www.ranortner.com