Nam June Paik at Gagosian Hong Kong
Reading Time:
2
minutes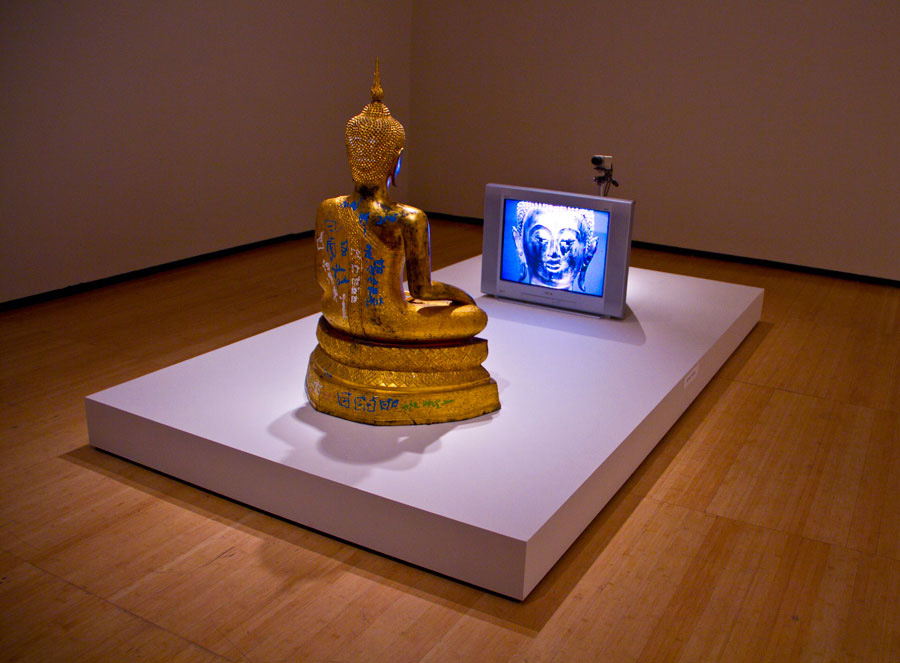 Gagosian Hong Kong is pleased to present the first exhibition of Nam June Paik's work in Hong Kong, following the announcement of the gallery's worldwide representation of his estate.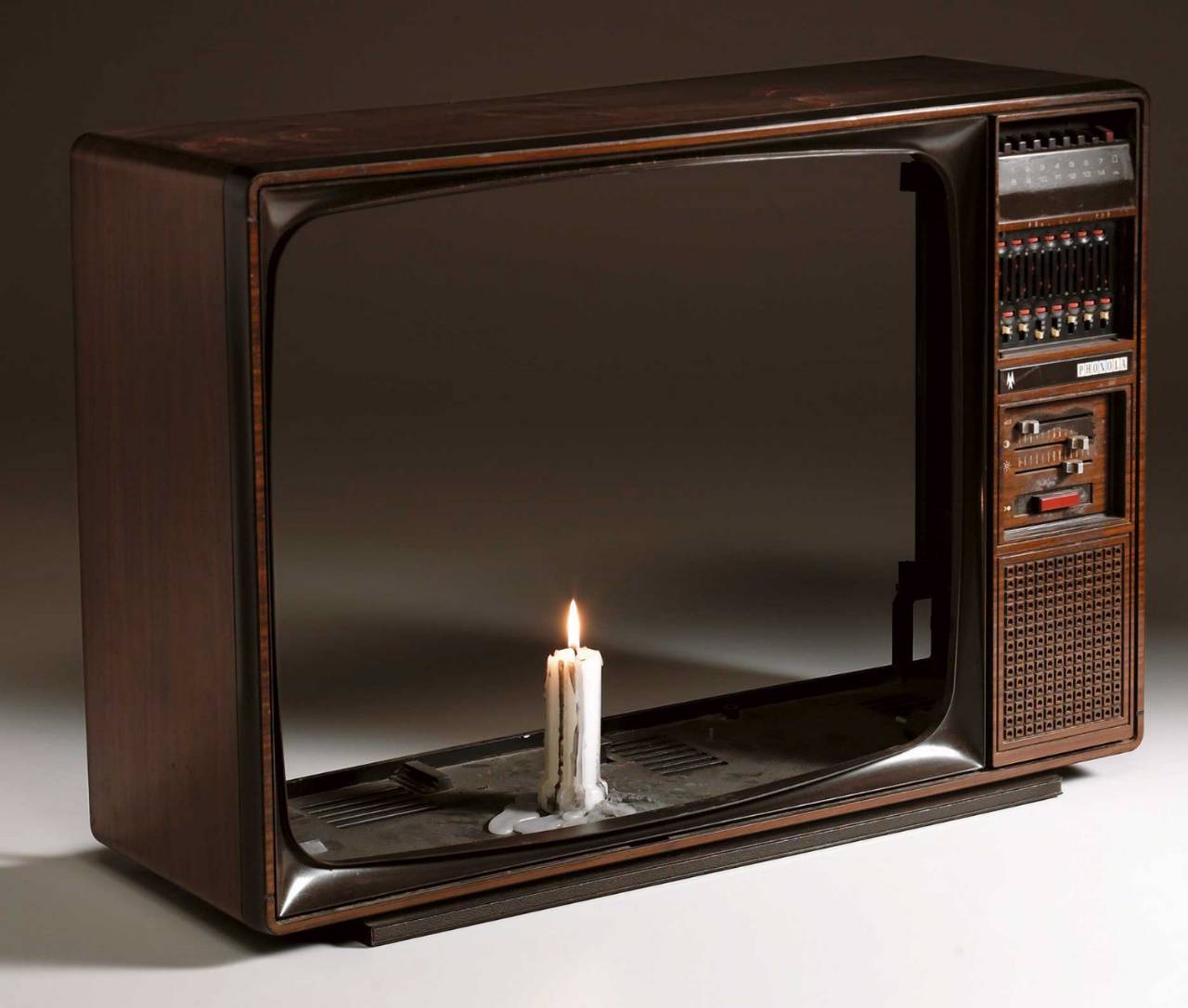 Born in Korea and living and working internationally, Paik brought television into the realm of art for the first time and treated it as a tactile and multisensory medium. Trained as a classical pianist, his early interests in composition and performance combined with his radical aesthetic tendencies brought him into contact with protagonists of the counter-culture and avant-garde movements of the 1960s, including Fluxus.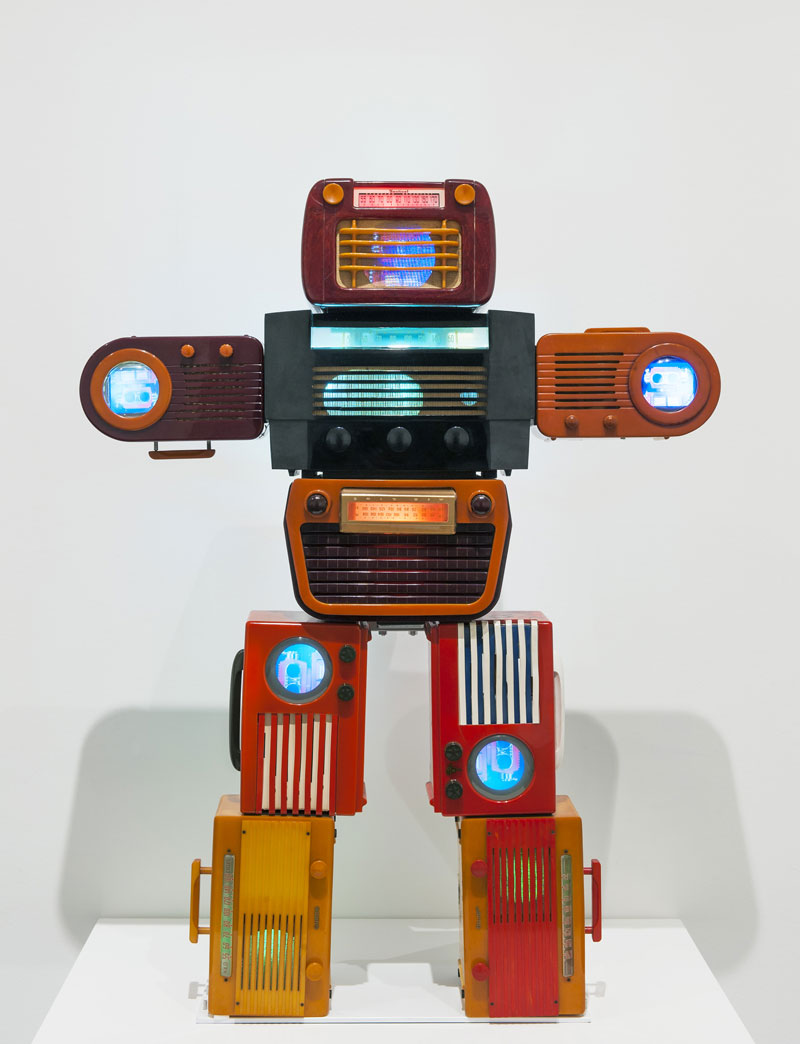 He embraced new technologies as material parts of his repertoire, which later included satellite transmissions, robots, and lasers. In 1974 Paik coined the term "electronic superhighway" to describe the exponential growth of new forms of communication.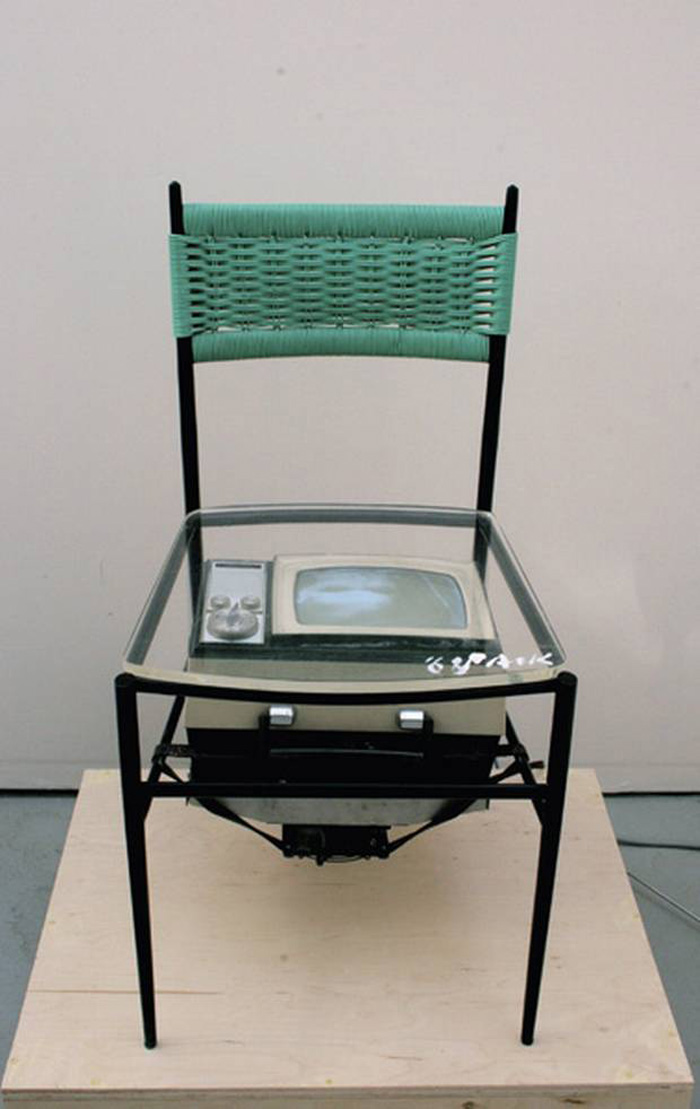 Video sculptures, paintings, and drawings produced during the last decade of Paik's life, many of which have never been exhibited, will be presented together with key works from the 1960s through the 1980s. The exhibition testifies to his lifelong exploration of the role of technology in culture, including the dissemination of infinite images via television.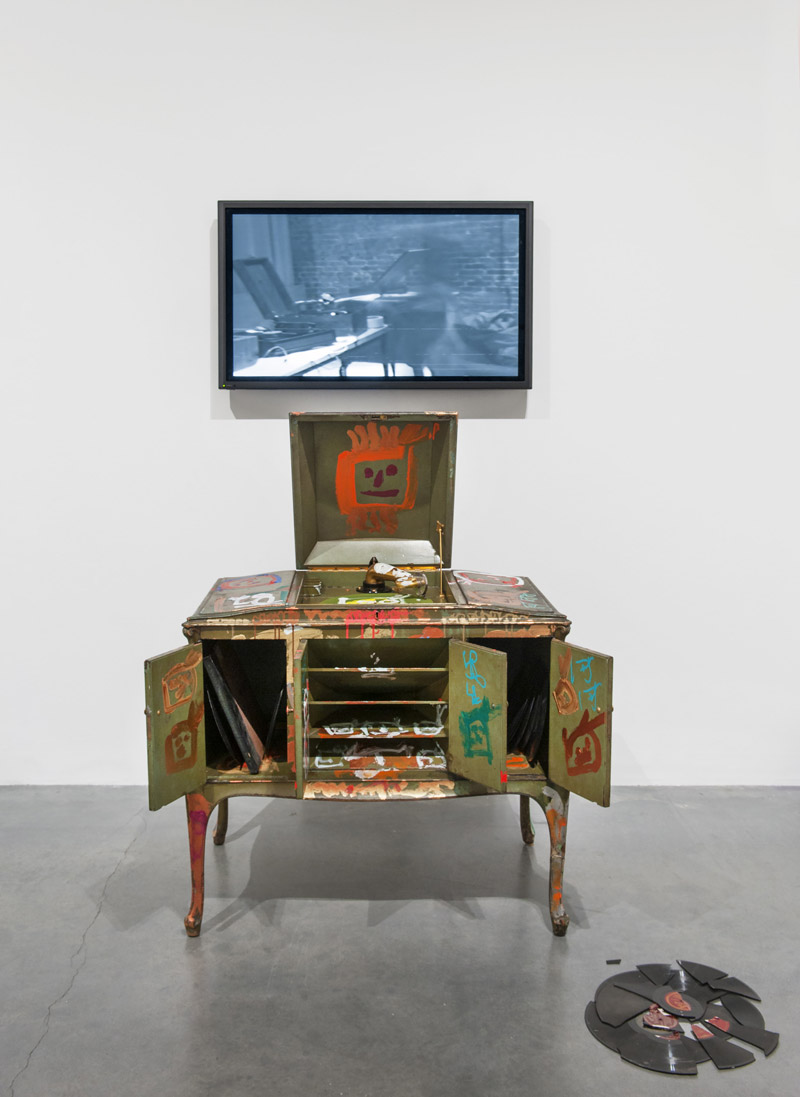 In TV Chair (1968), he harnessed the closed-circuit capacities of video to engage the viewer. The autobiographical installation 359 Canal Street (1991) comprises wall-mounted television parts and a desk containing personal letters from Paik's friends including Ray Johnson, Yoko Ono, and Fluxus founder George Maciunas; and newspaper clippings on Paik's activities as an emerging artist in Europe.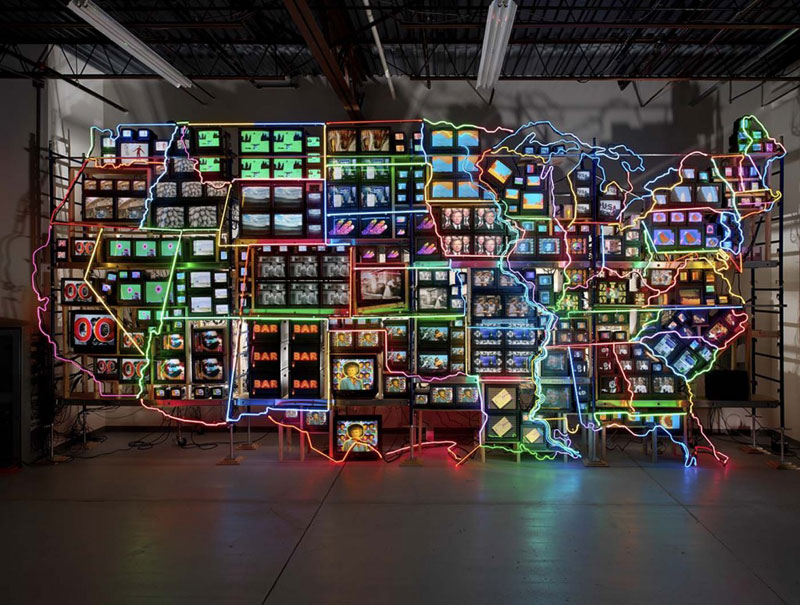 In Candle TV (1991–2003), a single lit candle stands in for electronic light inside the shell of a television; while in Golden Buddha (2005), a carved Buddha figure faces a screen displaying images of itself. In a series of brightly colored canvases from 2005, Paik humanized schematic TVs with facial features, using conventional painting materials to represent his signature subject and medium. In these final years, he fused disparate elements from art, music, nature, and technology into avant-garde bricolage.
Nam June Paik, Golden Buddha, 2005. Courtesy of Nam June Paik Estate
Nam June Paik, Candle-TV, 1990. Courtesy of Nam June Paik Estate
Nam June Paik, Bakelite Robot, 2002. Courtesy of Nam June Paik Estate
Nam June Paik, TV Chair, 1968. Courtesy of Nam June Paik Estate
Nam June Paik, Victrola, 2005. Courtesy of Nam June Paik Estate
Nam June Paik, Electronic Super Highway: Continental U.S., Alaska, Hawaii, 1995. Courtesy of Nam June Paik Estate

Nam June Paik – The Late Style
17.09.2015 – 07.11.2015
Discover: www.gagosian.com