Moonassi solo show at Galleri Laszka
Reading Time:
1
minute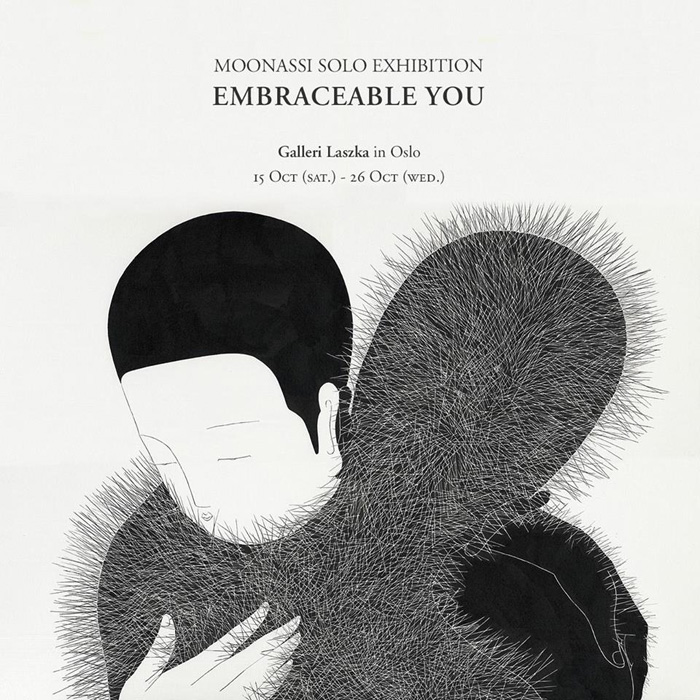 Galleri Laszka (Oslo) is glad to present the solo exhibition "Embraceable You" of South Korean illustrator Moonassi (Daehyun Kim). The exhibition will be open from October 15, to October 26 2016.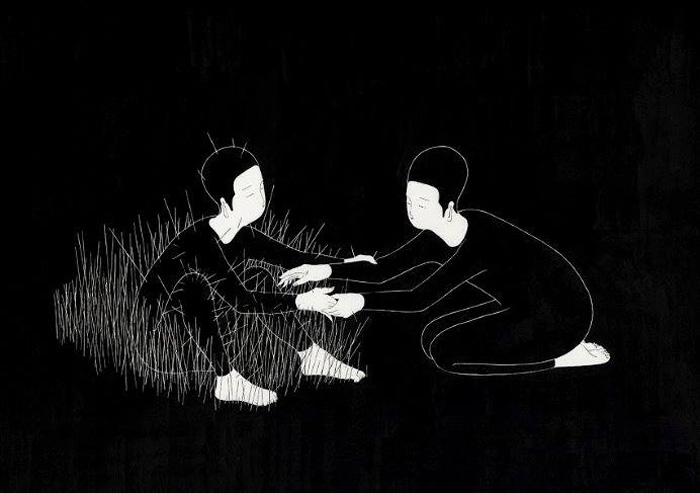 "Embraceable You is about things that interrupt being together, and difficulties of living together. So it's about understanding and tolerance." 13 new works, specifically created for the exhibition, will be showcased.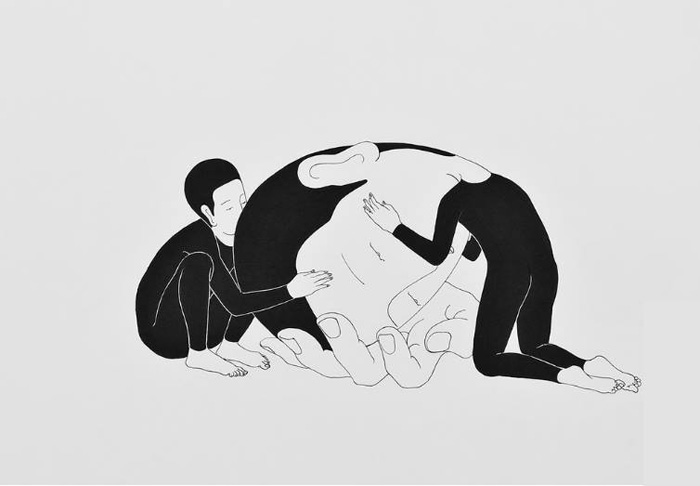 Moonassi (Daehyun Kim) was born in 1980 in Seoul. He studied Oriental Painting at Hongik University in Seoul. After graduating from university, he started to draw his characteristic drawings, called "Moonassi series".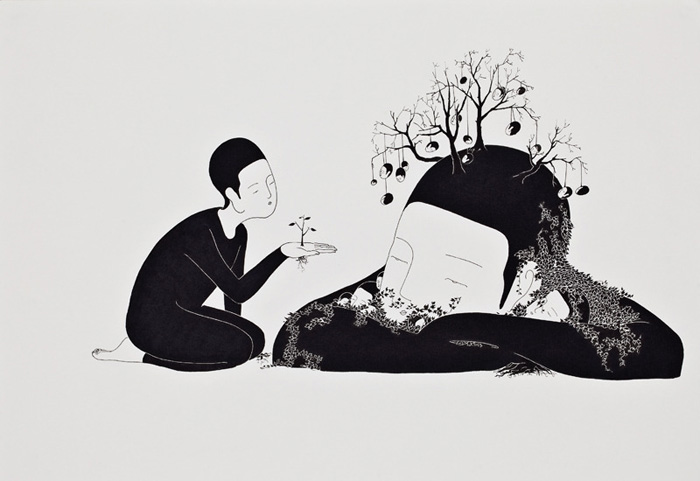 "I've been making a series of drawing, called "Moonassi" since 2008. Moonassi is my artist name, which means similar to the Buddhist term "Anatta". From the beginning, I wanted to draw something I really know and something I really can speak about.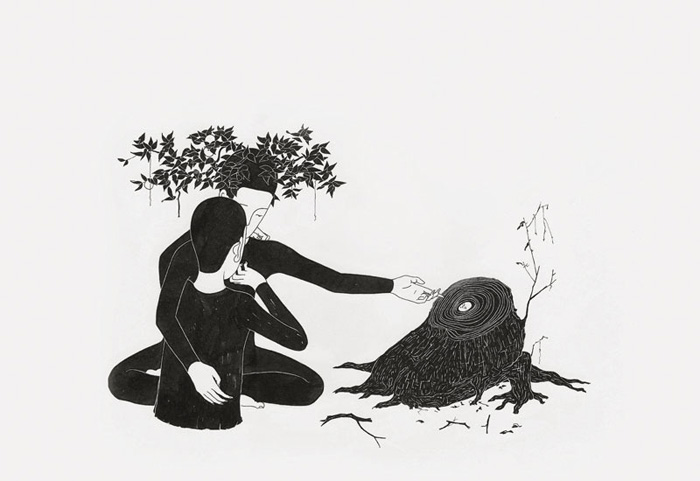 It was my inner feelings and my intimate relations that give me various emotions. My drawings are all about me and others. What I like to create is a drawing as an empty space between me and viewer, so that people can talk and find their own story from my drawings. I only use black colour because it's simple and enough to depict. I draw on a small paper because it's convenient."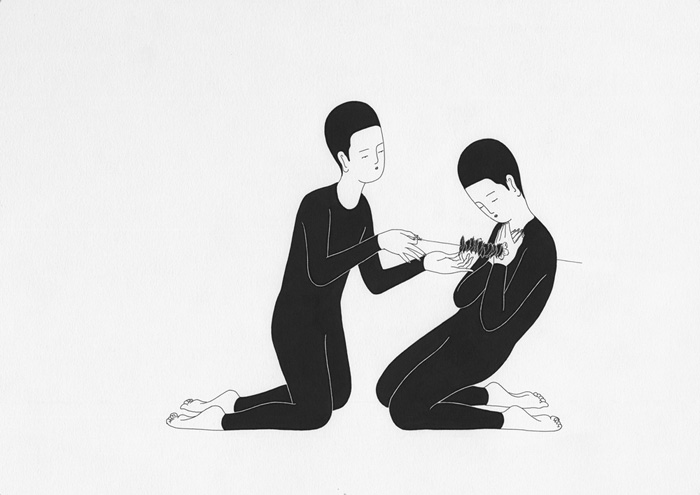 MOONASSI: Embrace You
15.10.2016 – 26.10.2016
Images courtesy of Moonassi
Discover: www.moonassi.com | www.facebook.com/GalleriLaszka
More about Moonassi on the PhotoPhore: www.thephotophore.com/moonassi
Salva
Salva