LUMINOUS CHAT: Interview with Viet Ha Tran
Reading Time:
3
minutes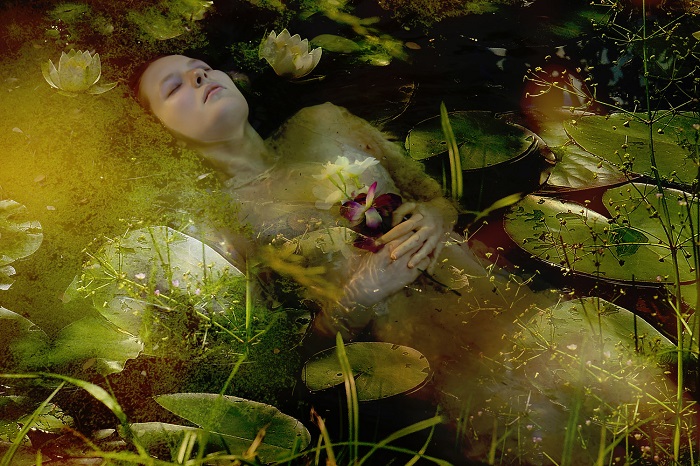 Viet Ha Tran is a Vietnam-born and Spain-based fine art photographer known for her emotionally dense and endlessly compelling photographs of women. Her art emphasizes fantasy and imagination as a source of aesthetic experience.
Instead of taking photos, she tries to paint women's emotions, inner dreams, intimacy, poetry and philosophy with her camera. As a result, her photos, apart from having an air of classic paintings, capture an ephemeral moment of feminine emotions flowing through the river of time.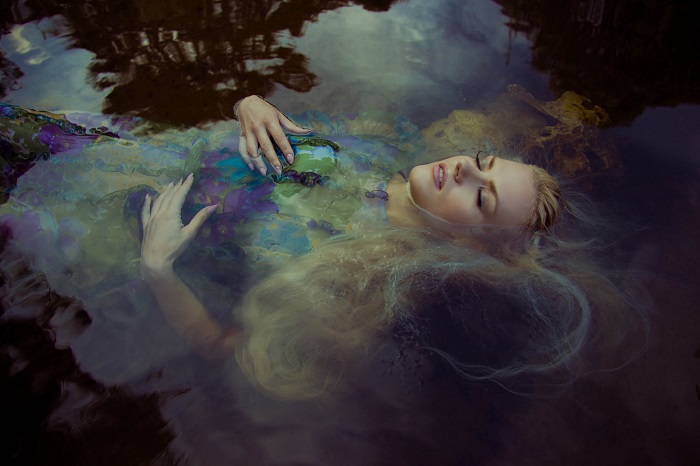 Starting photography in 2013, her works have appeared in publications around the world including El Economista, Vogue Italia and Vanity Fair France, The Times of India, Vietnam News. She has exhibited at Saatchi Gallery, London, and have been auctioned by Christie's Hong Kong for charity.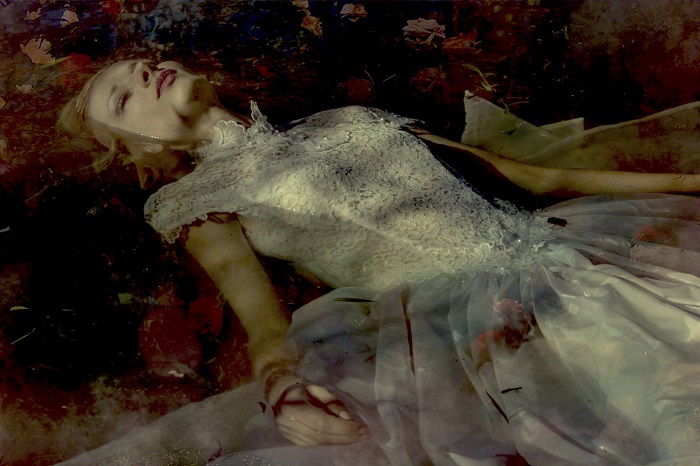 Your first contact with the art: Since childhood I have always been inspired by many forms of art and always dreamed of becoming an artist. The camera is now a tool I use to paint my world of feelings, poetry & philosophy and to transmit my inner dreams and the way I perceive life. I did not study art, but I have always been inspired by philosophy, classic literature, European classic paintings and Persian mystic poetry, a mixture of these elements. I am also inspired by music, history and cultures. Photography is now the medium I use to express my inner dreams and vision.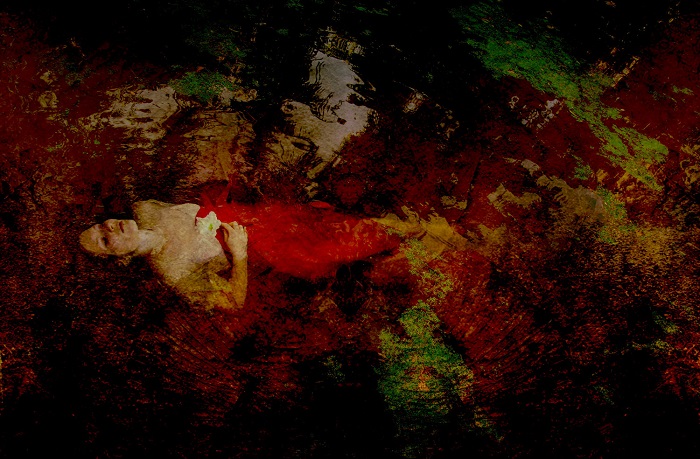 Your path through the art: I had first started out as a photo model in Madrid where I collaborated with renowned photographers from all over Spain back in 2010, just for the sake of beauty and art. This experience introduced me to the world of a great number of photographers, designers, stylists and models in Spain and abroad. Later I worked as a digital artist and a photography producer, and finally I decided to take my own photographs, leveraging on my previous experience in this artistic world.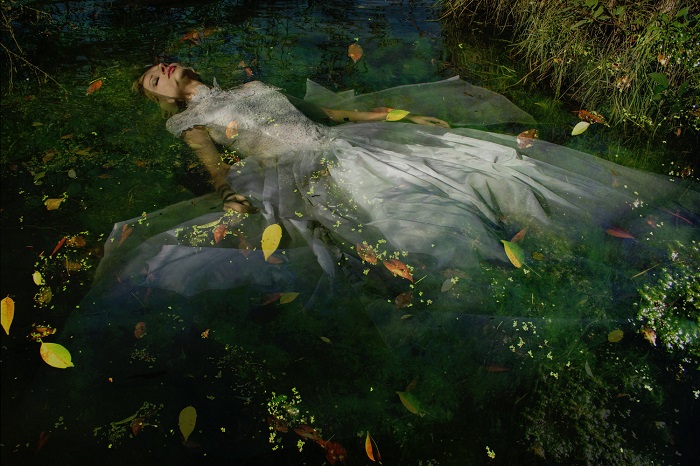 Your inspirations: In the beginning, when I first started photographing, I tended to create the concepts by myself. I didn't force myself to think about concepts, they normally came to me quite suddenly while I was reading a poem, or listening to a song, or visiting a museum. However, as time goes by, now I tend to work more with stylists and creative directors to do something of a more consistent and organized nature. But then, again, many times I just suddenly feel the urge of creating something right away, inspiration just works that way – it comes and goes in an instant, and I need to catch that visual moment immediately.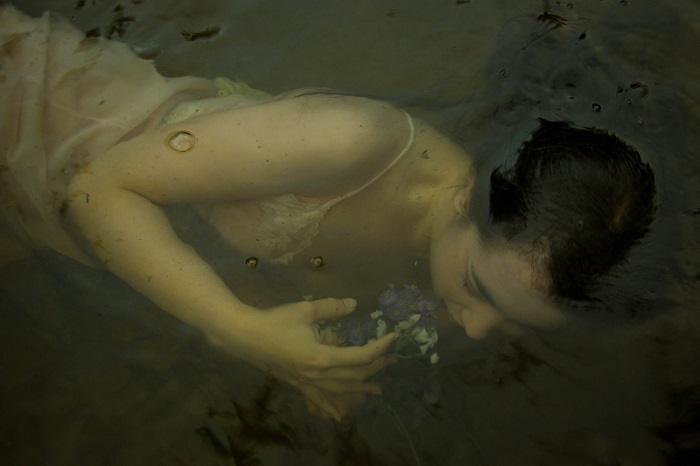 Your aspiration: I want to be a painter of feelings who immortalizes women´s emotions into artwork that will live forever. I have a dream that my artwork will travel very, very far away to audience in many different countries. I want to be remembered as a fine art photographer creates photographs that portray the deepest and innermost feelings: their dreams, their fantasies, their secrets – photographs that take you to a dreamy world but at the same time remind you that you are still here in this world.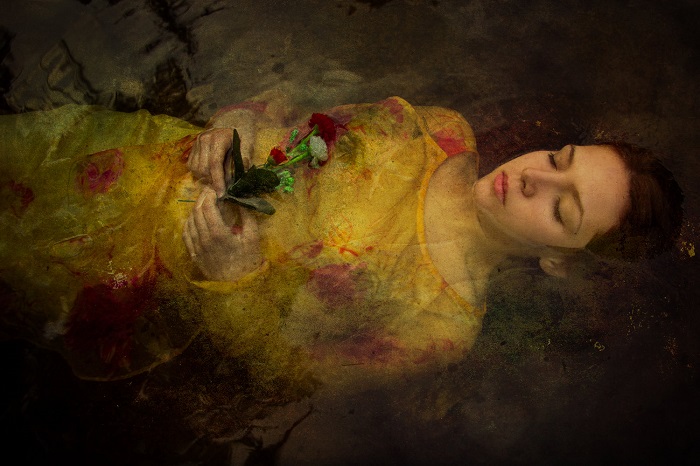 Your favourite artwork (made by you): My series "Dreams of Ophelia" has been my most favorite till now. The series speak about the broken dreams. Looking back on my life, the dreams I cherish and remember the most are the broken dreams. They pushed me to the depths of pain and challenged my being but at the same time taught me how to endure the uttermost suffering, and showed me that the wound is where the light enters and that pain could actually be very pleasurable, if we learn how to accept it, and transform pain into an infinite source of strength. Every experience, no matter how horrible it might seem, holds a blessing of some kind. The goal is to find it. The photographs of "Dreams of Ophelia" capture an ephemeral moment, where emotions flow through time, pleasure and pain.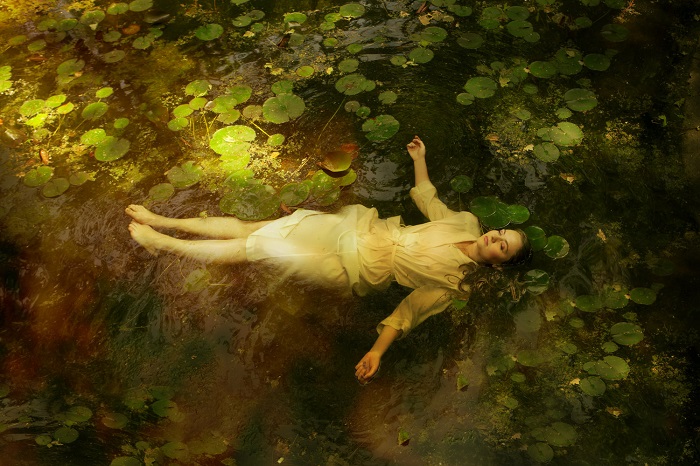 Your favourite artwork (not made by you): I am in love with "The Kiss" by Gustav Klimt.
Your 3 favourite artists and why: I am haunted by the images by Paolo Roversi. The colors and mystery of his photographs just enchant me. Besides, since I am greatly inspired by classic paintings, I'd also name some of my favorite painters – Rembrandt, P.P.Rubens and many Italian painters such as Caravaggio. I also love Impressionist painters.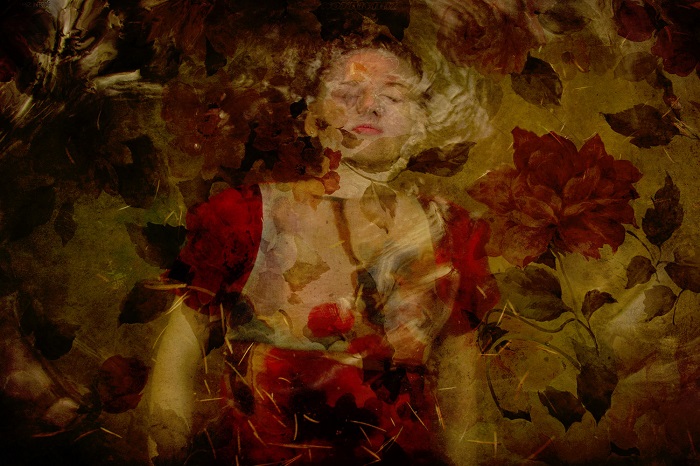 Why photography: Photography has the power of immortalizing the moment and freezing the emotions. Also, we live in such a fast changing digital age today that I feel it is important to embrace this digital tool and apply to art.
Your relationship with the other arts: I remember that in my teenage years I used to paint landscape paintings with water color. Especially I used to paint night landscapes and bamboo trees (very typical Vietnamese art). Later on I was in love with English literature and mystic philosophy and also "physical" art such as martial arts and dancing. I guess all these elements have an influence on the artwork I create nowadays.
Suggest us an artist to discover/to feature on the PhotoPhore: Leila Amat Ortega (Spanish photographer).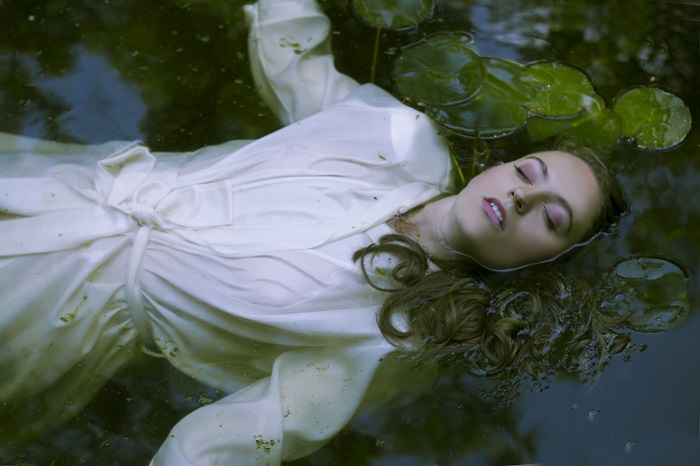 Dreams of Ophelia. Courtesy of Viet Ha Tran
Discover: www.viethatran.com