Fantastic flying houses by Laurent Chehere
Reading Time:
1
minute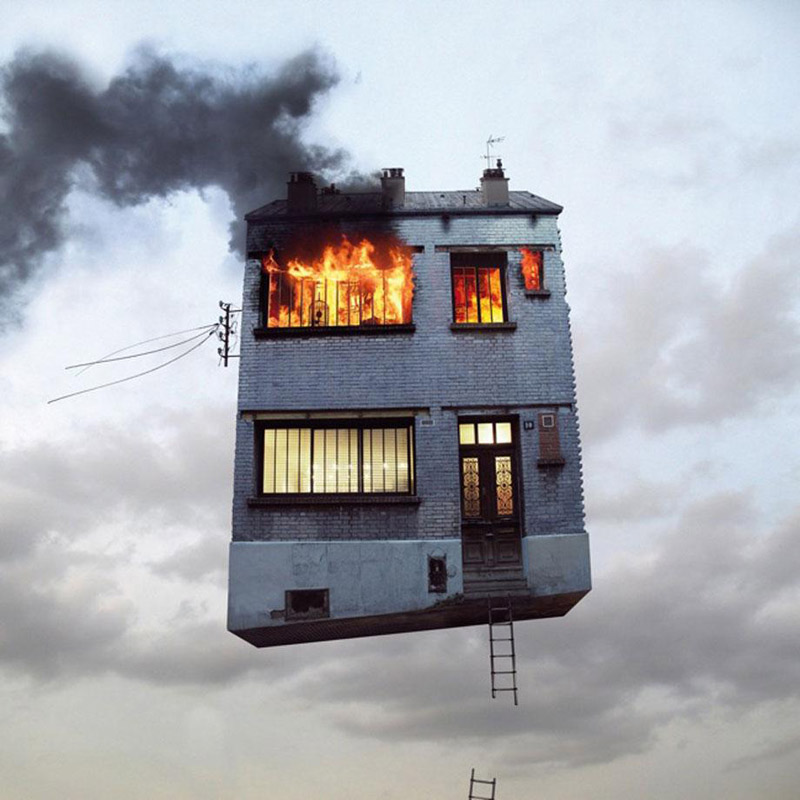 Laurent Chehere is a French photographer. He likes to explore cities, suburbs, country, as he likes to explore all fields of photography, from reportage to conceptual picture. His flying houses are a combination of his "explorations" of poor neighborhoods of Paris and inspiration by some movies as "Howl's castle" of Hayao Miyazaki, "The Red Balloon" of Albert Lamorisse and a lot of influences as Wim Wenders, Federico Fellini, Marcel Carné.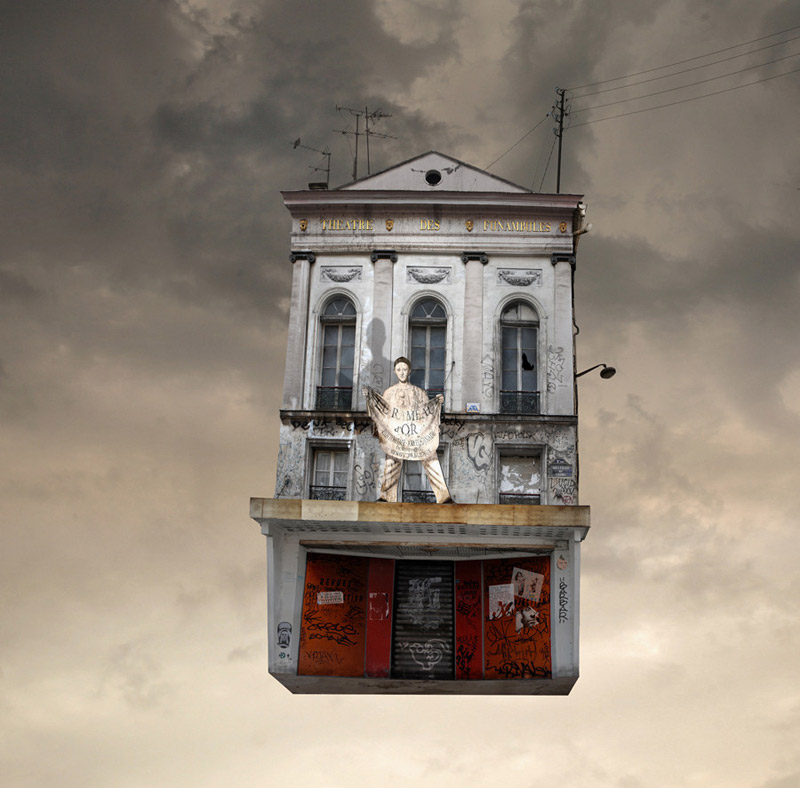 Laurent Chehere tries to highlight buildings to show their hidden beauty and getting them out from the anonymity of the street. He tries to help them to tell their stories, real or unreal, funny or sad.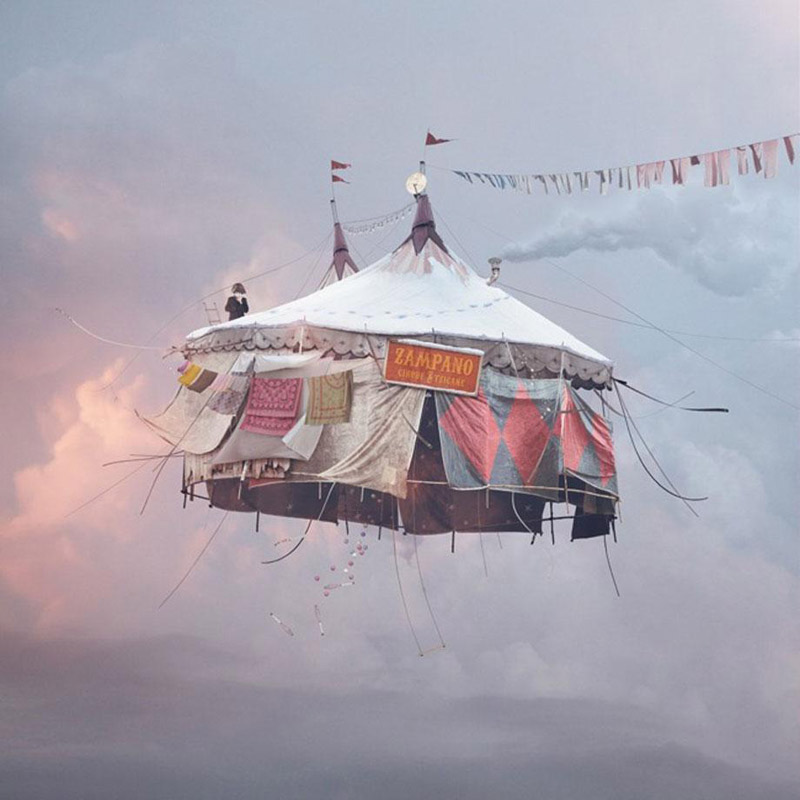 He was interested in gypsies and their caravans, in african immigrants, in dwarf clown trying to light a cigarette on the roof of a sad circus, in old erotic cinemas in Pigalle, in small neighborhood cafes, in decrepit hotels as well as a pretty little houses in boring suburb, than he tries to collect these memories in photographies.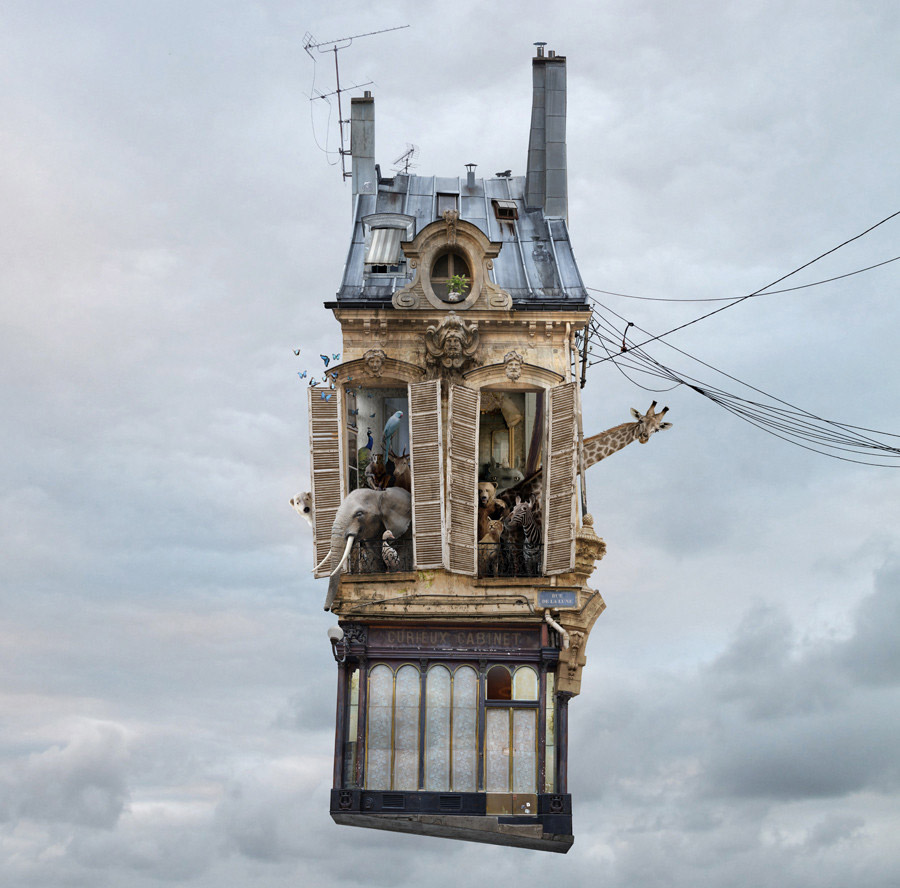 He photographed dozens of buildings in the same light, then reworks all with Photoshop to build one. The large format images encourage the curious observer to discover details that heightens realism (graffiti, registrations, anachronisms, streets' names, windows, references to movies…) and suggest a double and deeper reading.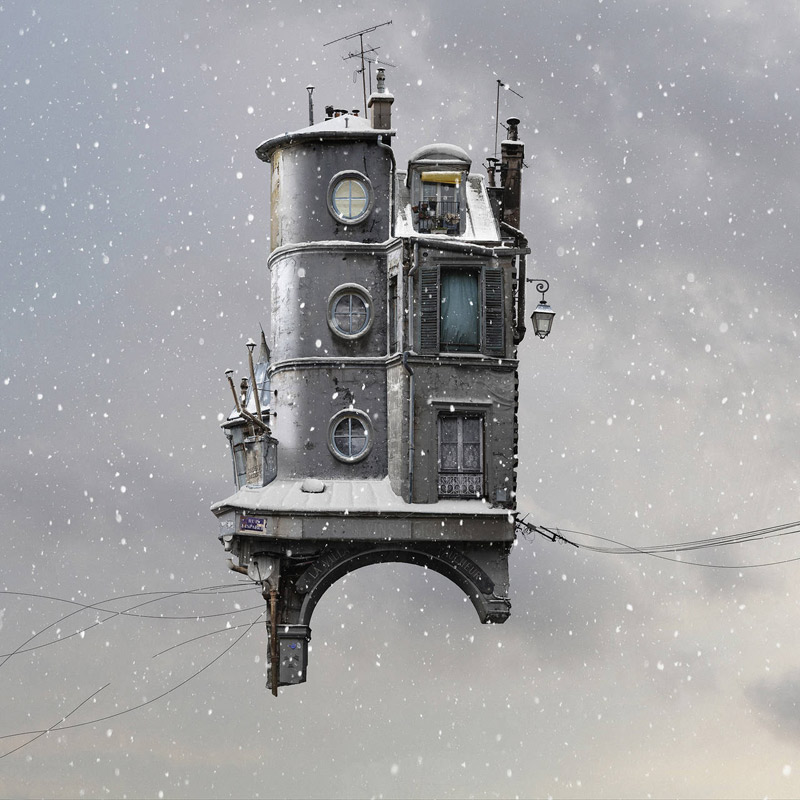 Images courtesy of Laurent Chehere
Discover: www.laurentchehere.com