John Gerrard at Museo Nacional Thyssen-Bornemisza
Reading Time:
2
minutes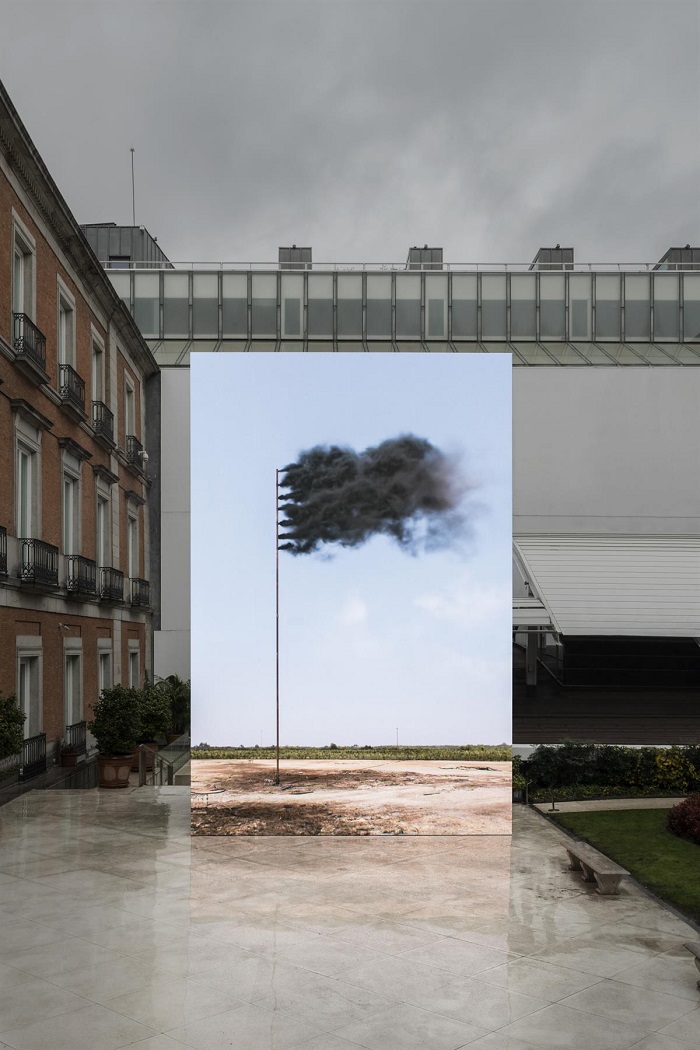 As a mark of respect of the work undertaken by the United Nations Climate Change Conference (COP25), TBA21 – Thyssen-Bornemisza Art Contemporary displays a powerful work by John Gerrard in the courtyard of the Museo Nacional Thyssen-Bornemisza. Supported by the Ministry of Culture of Spain, the work is freely accessible to the public from December 2−13, 2019.
Originally commissioned to commemorate Earth Day, Western Flag (Spindletop, Texas) 2017 releases a constant stream of black smoke into the sky. The smoke is a marker for pollution, exhaust, CO2 emissions, and other volatile gaseous particles entering the earth's atmospheric cover. It stands for everything that is fuelled by fossil organisms that contain energy originating in ancient photosynthesis stored in the earth's crust: first coal, then petroleum and natural gas.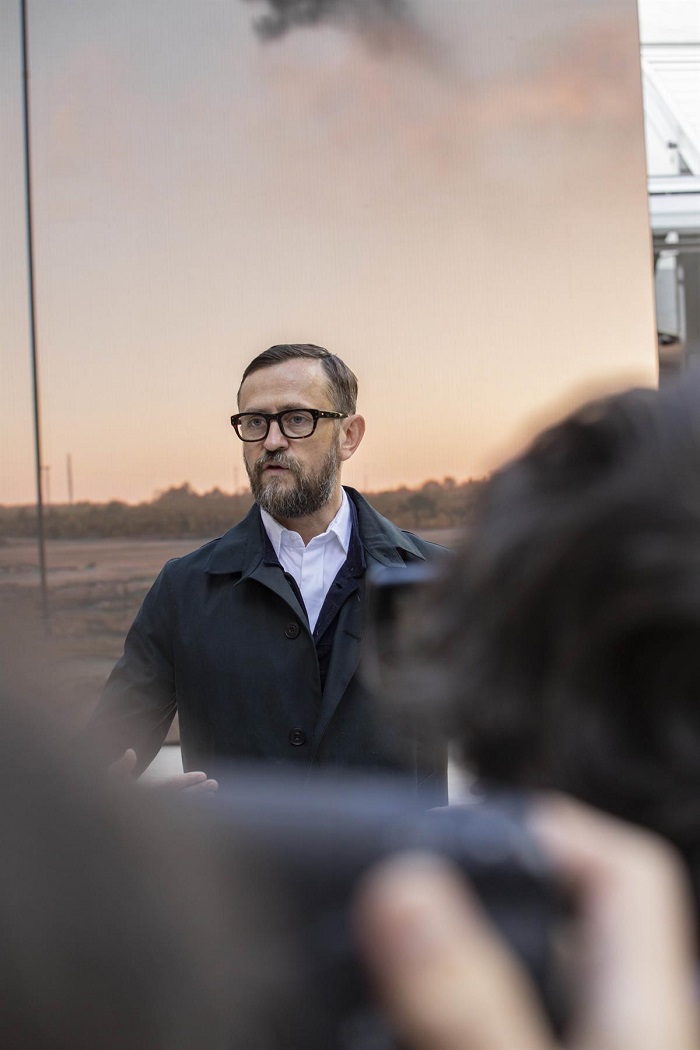 For Gerrard, the black flag made of smoke is a symbol of the Western world, of its energy-devouring and hyper-accelerated economic world order. It is also the marker of the slow environmental violence directed at the biosphere, hinting at the dark legacy of Western supremacy and colonialism. A violence that is so formless, obscure, and incremental that it is nearly impossible to capture in images. A violence whose effect is delayed and will be felt by generations to come.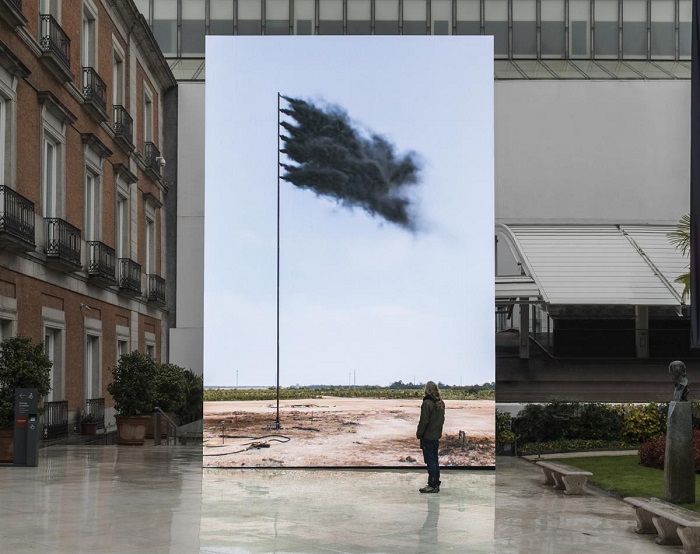 For the work, Gerrard has recreated the landscape around Lucas Gusher—the world's first major oil find, in Spindletop, Texas, discovered in 1901 and now barren and exhausted. This historical site has been reconstructed in a digital simulation, animated by a game engine.
The virtual portrait makes visible the foundation of an economic system that has shaped the twentieth century and raises awareness to the conflicts for resources and the environmental catastrophes that define the twenty-first. It is a monument to our current moment, a gathering place for people engaged with the uncontrolled violence against the planet.
John Gerrard: Western Flag (Spindletop, Texas) 2017
2-13.12.2019
Discover: www.museothyssen.org