Jacob Hashimoto on Governors Island
Reading Time:
1
minute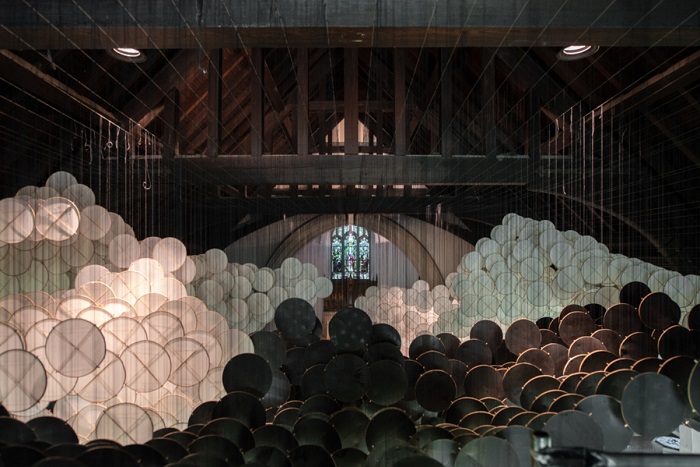 The Trust for Governors Island is pleased to present its 2018 commission, Jacob Hashimoto on Governors Island, on view daily though October 31, 2018.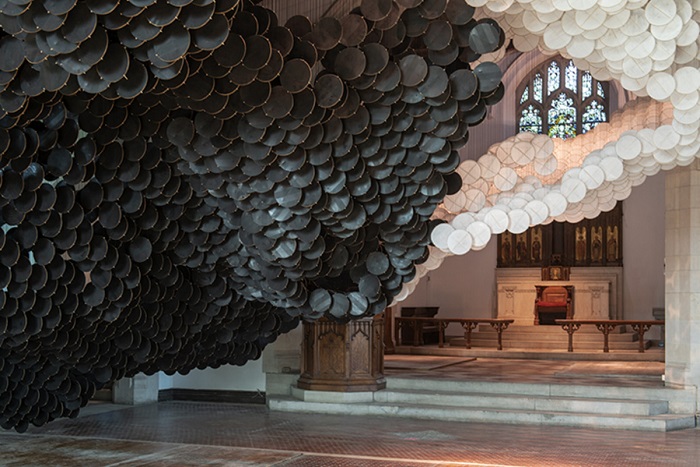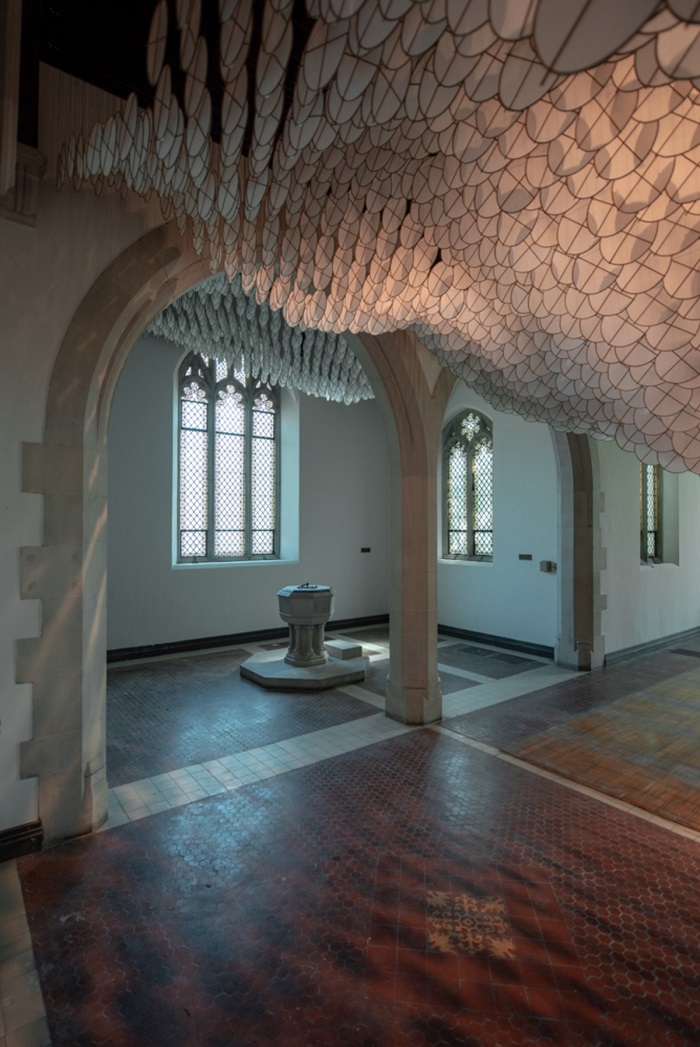 With "The Eclipse", Jacob Hashimoto transforms the historic Chapel of St. Cornelius with over 15,000 delicate bamboo and paper kites. Exhibited for the first time in the United States, "The Eclipse" provides a contemplative reprieve from the frenetic energy of the city, contrasting with Hashimoto's colorful and dynamic work "Never Comes Tomorrow", installed nearby in the Liggett Hall archway.
Adapted to fill the Liggett Hall archway, Jacob Hashimoto's "Never Comes Tomorrow" contains hundreds of wooden cubes and two massive, steel funnels. Connecting the Island's Historic District and newly designed park to the south, the work emphasizes the vortex-like nature of the passageway while referencing the artist's interest in architecture, history and cosmology. It also serves as a counterpoint to Hashimoto's immersive installation in the nearby Chapel of St. Cornelius.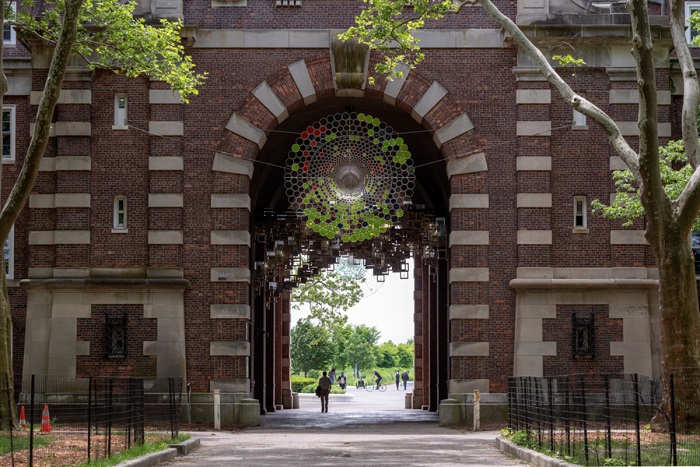 Jacob Hashimoto (b. Greeley, CO, 1973) is a New York-based artist known for creating complex, layered and immersive installations from a range of materials such as kites, model boats and wooden blocks. With handcraft at the core of his practice, Hashimoto's expansive body of work is deeply rooted in art historical traditions of landscape-based abstraction, design and modernism.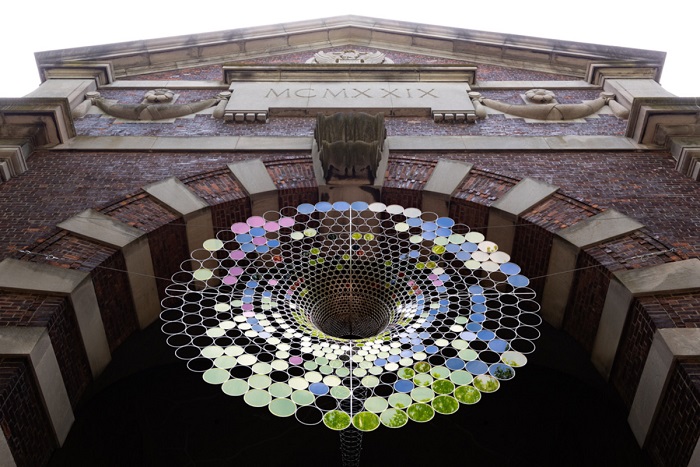 Images courtesy of Timothy Schenck
Discover: govisland.com