Erik Johansson: Surreal Photography
Reading Time:
2
minutes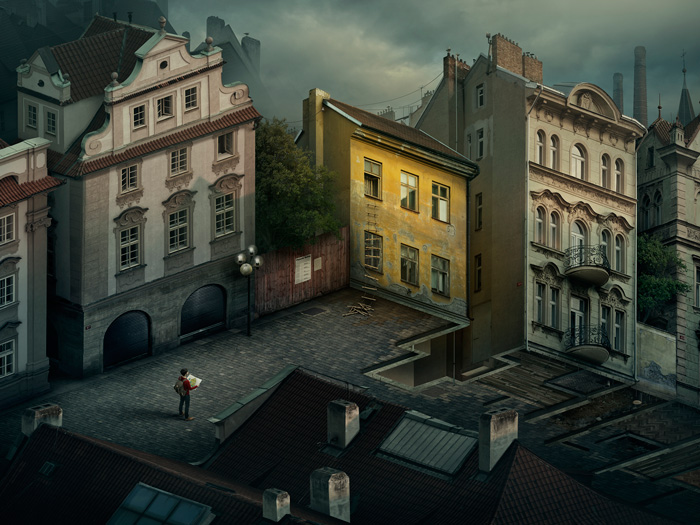 Erik Johansson is a photographer and artist from Sweden based in Prague, Czech Republic. His work can be described as surreal scenes created by combining different photographs. In contrast to traditional photography he doesn't capture moments, he captures ideas with the help of his camera and imagination.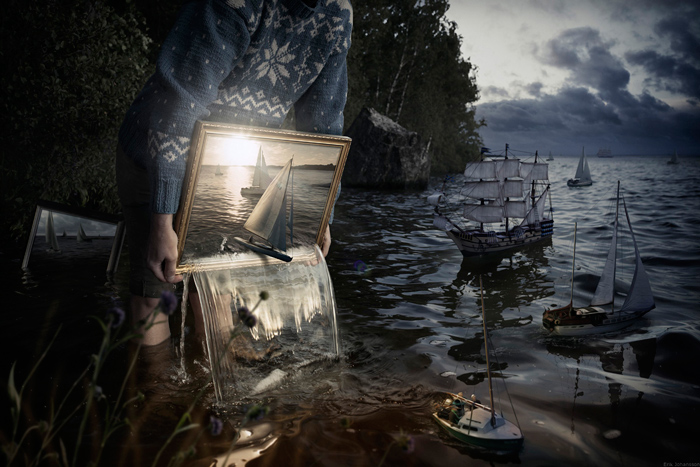 Set Them Free, 2012, image courtesy of Erik Johansson
The goal is to make it look as realistic as possible even if the scene itself contains impossible elements. In the end it all comes down to problem solving, finding a way to capture the impossible.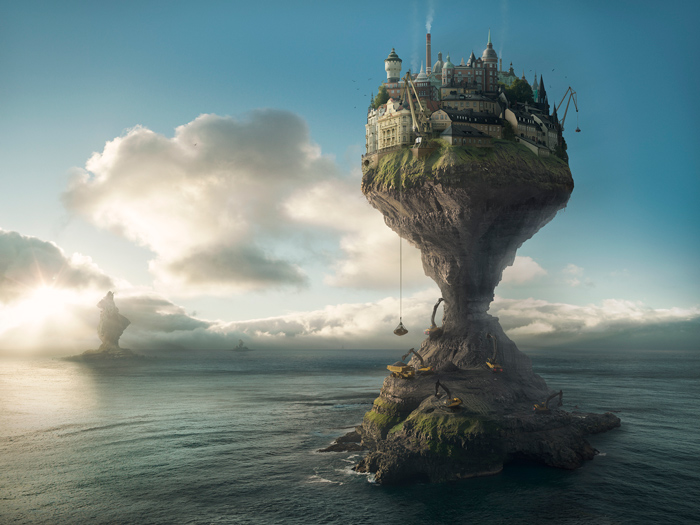 Demand & Supply, 2017, image courtesy of Erik Johansson
To Erik Johansson it's always important with a high level of realism in his work. He want's the viewer to feel like they are part of the scene, to relate to it. Although his work consists of a lot of work in post-production and combining photogaphs he always tries to capture as much as possible in camera. "No one can tell you that it doesn't look realistic if you actually captured it for real", he said.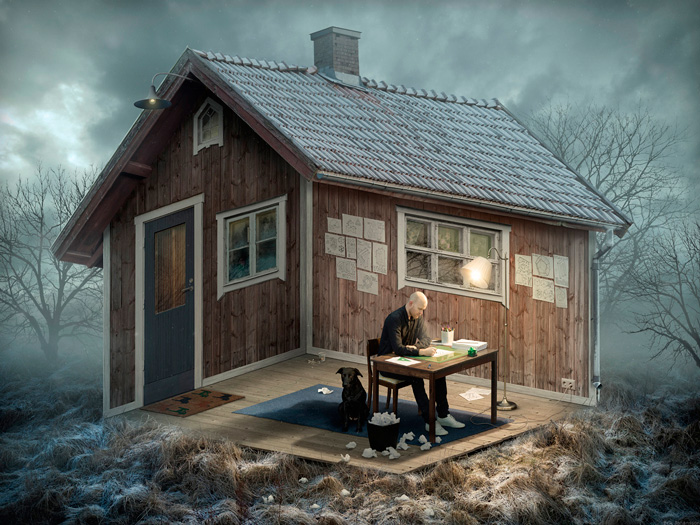 The Architect, 2015, image courtesy of Erik Johansson
Light and perspective are crucial parts when combining images in a realistic way and if some parts are not possible to shoot on location, a similar scene has to be built up in a controlled environment. Having an understanding of both photography and post production is very important to make everything come together seamlessly. Every photograph and part has its purpose.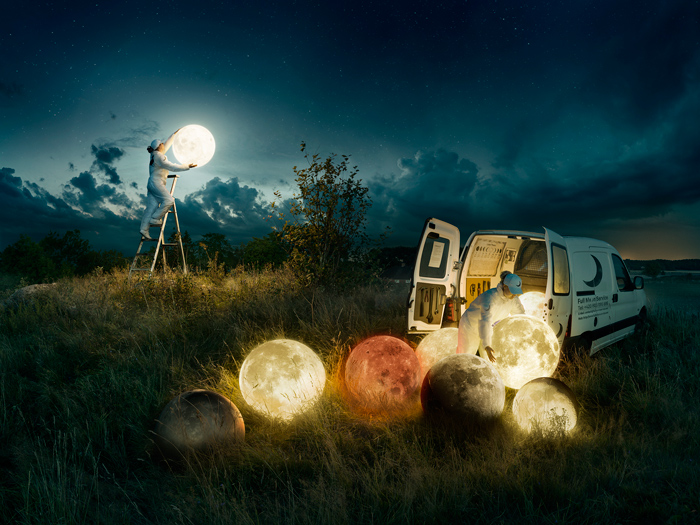 Full Moon Service, 2017, image courtesy of Erik Johansson
Erik Johansson always do all the post production himself to be in complete control of the end result. The idea, photography and post production are all connected. The final image doesn't become better than the photographs used to capture it. Just like the photographs don't become stronger than the idea.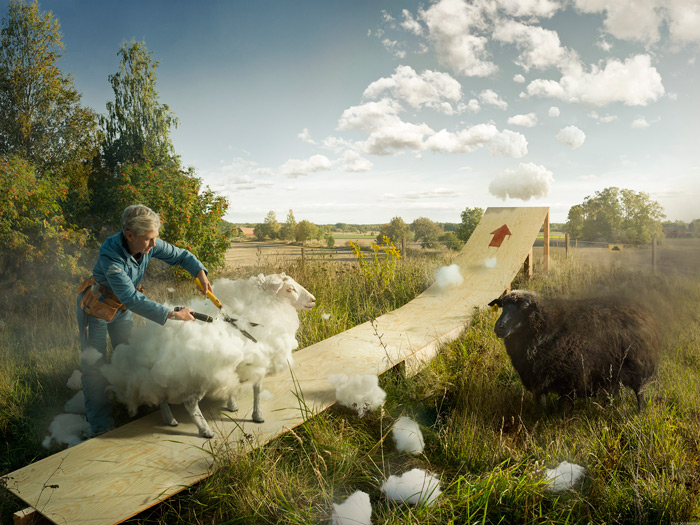 Cumulus & Thunder, 2017, image courtesy of Erik Johansson
There are no computer generated-, illustrated- or stock photos in Erik's personal work, just complex combinations of his own photographs. It's a long process and he only creates 6-8 new images a year (excluding commissioned work).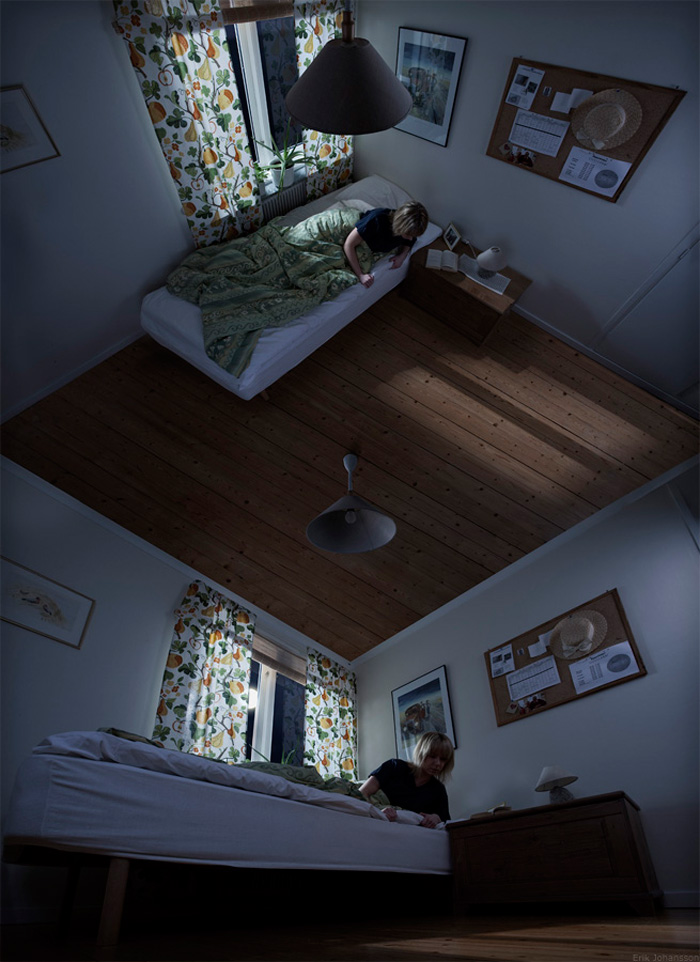 Nightmare Perspective, 2010, image courtesy of Erik Johansson
Image 01: Under the Corner, 2017, image courtesy of Erik Johansson
Discover: www.erikjohanssonphoto.com