LIGHT ON: Self-Exposure by Diana Nicholette Jeon
Reading Time:
2
minutes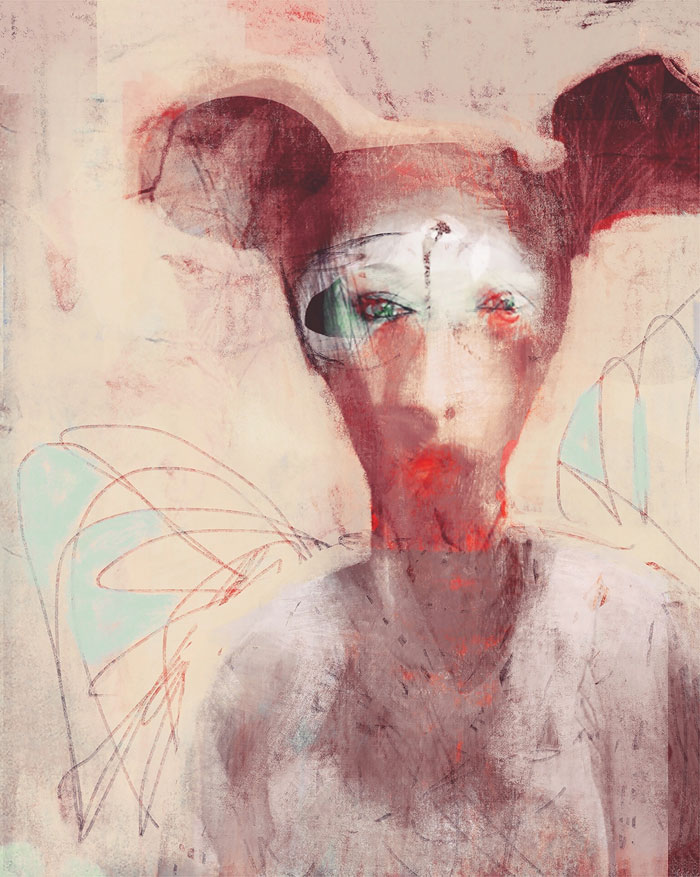 Diana Nicholette Jeon is a contemporary artist living and working in Honolulu, HI. She earned her MFA in Imaging and Digital Art from the University of Maryland Baltimore County.
Her series Self-Exposure walks the line between reality and artifice; between soul searching and social commentary. Although each image is an introspective and expressive look at her own persona, it is also a critique of commonly held societal beliefs about feminine identity and contemporary expectations of women.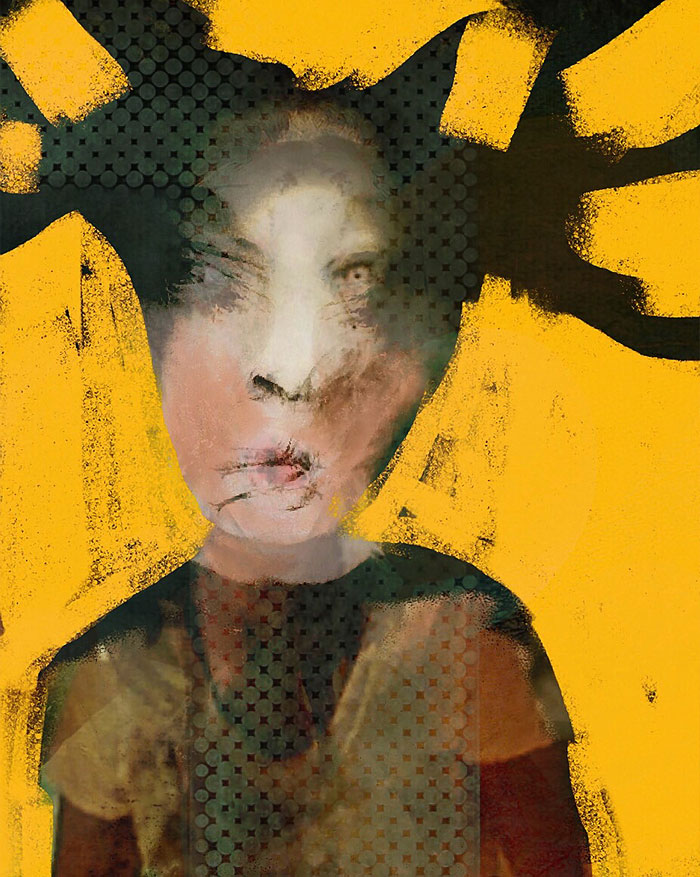 "The individual characters I create express either dismay about the expectations placed upon me as a woman in American society, or echo sentiments of the ideals I wish I could meet but fall far short of. Because these expectations arise from an amalgamation of sources, my characters of self-exposure are amalgamations as well.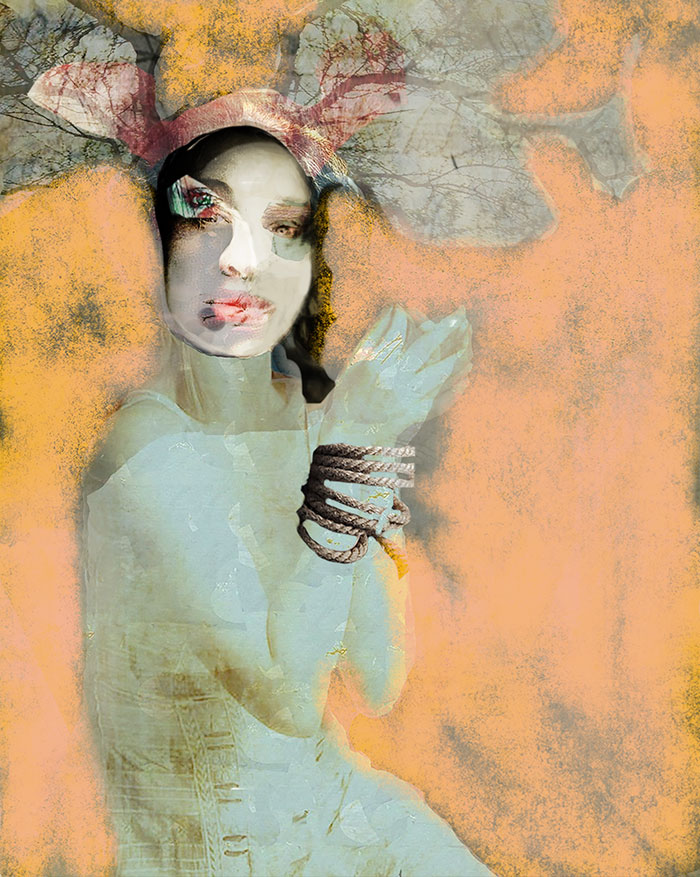 Each image is a construction created to depict a specific idea. To begin an image, I photograph myself and the other elements needed for its creation. Although I currently shoot using only a collection of different iPhone models, I frequently modify them with alternative and handmade lens combinations. I utilize those specifically for the look and feel they lend to my photographs."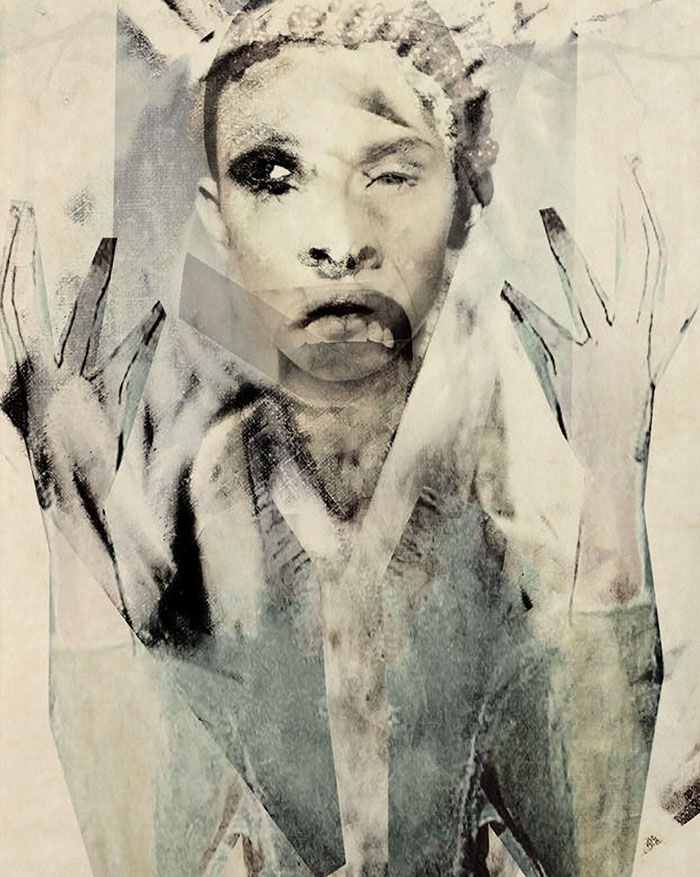 Using her iPad, she composites these shots together, then heavily manipulate the image to further develop the message. After printing, she adds hand-work in charcoal, pastel or pencil, and then mount the image to cradled wood panels and hand coat with two coats of encaustic media.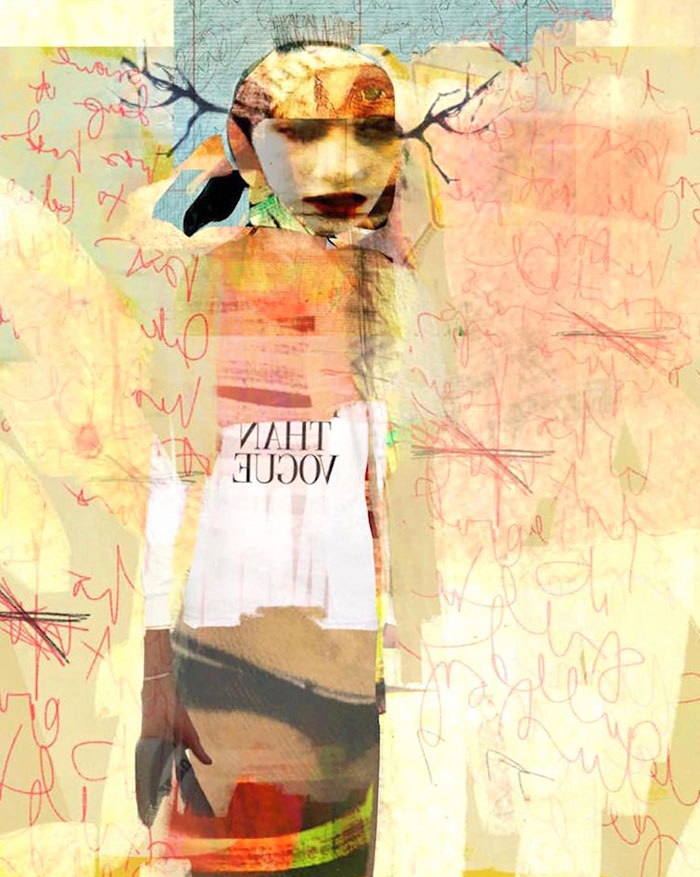 Jeon's work has garnered numerous awards, including two Hawaii State Foundation Recognition Purchase Awards, First Place in the Mobile Photo Awards, and being named as a New Era Museum Most Wanted Visionary in the Florence International Photo Awards. Her work has been exhibited internationally in over 100 exhibitions; venues include the Honolulu Museum of Art, Museo di Arte Moderna e Contemporanea di Trento e Rovereto, and the San Diego Art Institute.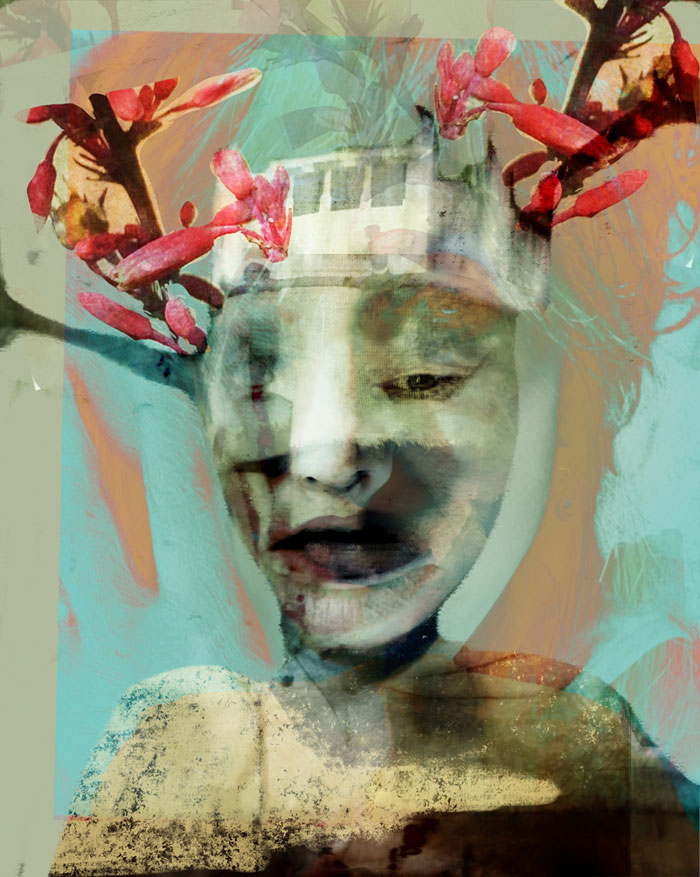 Images courtesy of Diana Nicholette Jeon
Discover: diananicholettejeon.com