Strangers in the Light by Catherine Balet
Reading Time:
1
minute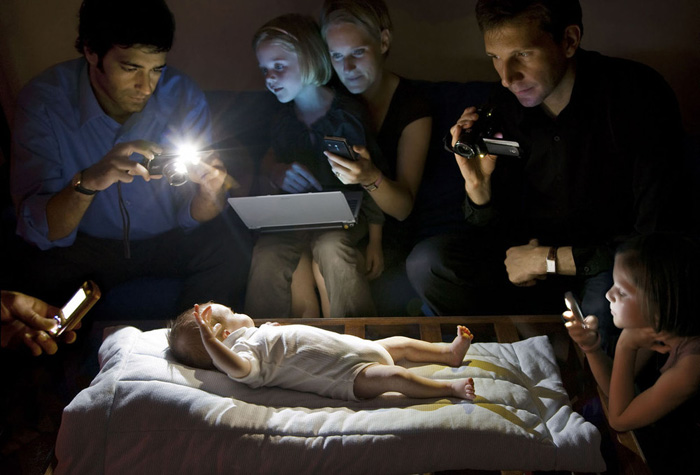 Catherine Balet graduated at the École des Beaux-Arts in Paris and worked as a painter before turning to photography with an artistic approach to sociological issues. Her work questions the transformations of society and the search for identity, linking her images to references from past culture.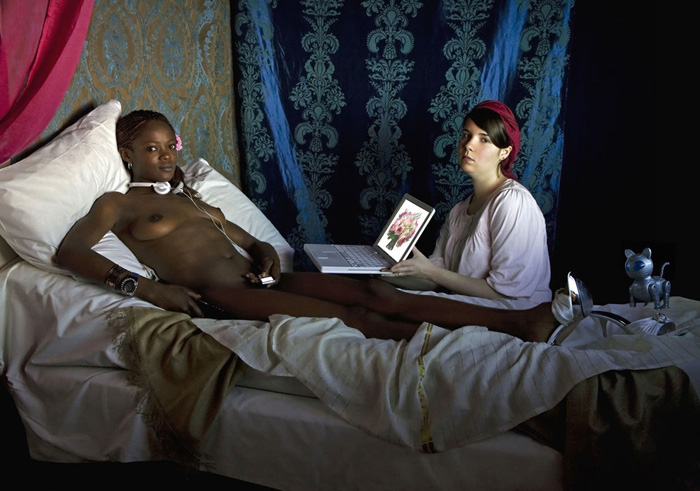 One summer night Catherine Balet was inspired by the sight of a young couple, standing in the sea bathed in moonlight, shooting a self-portrait with a mobile phone. She was touched by the beauty of the scene, the two white bodies revealed by the lightning of the electric flash, and was struck that this was the point where technology met romanticism.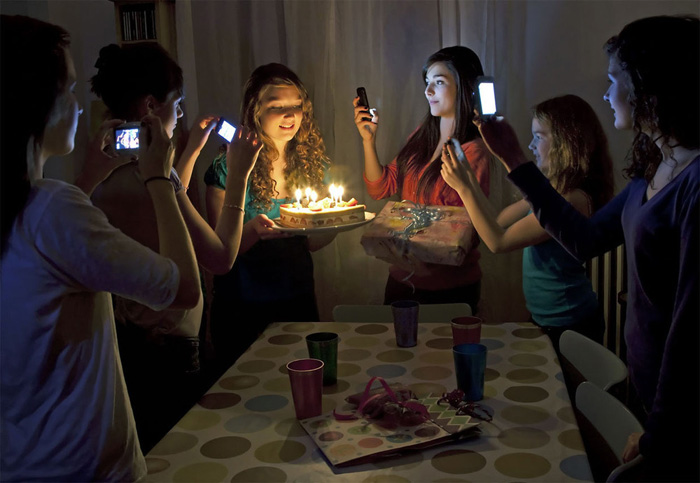 The future embraced the past, blending the blue technological gleam with the natural golden light. This digital twilight glow was like the chiaroscuro of the 21st century. Connecting the ephemeral, vacuous, anonymous nature of an out-of-control digital world with long-lived cultural references, Balet questions how yesterday links into tomorrow.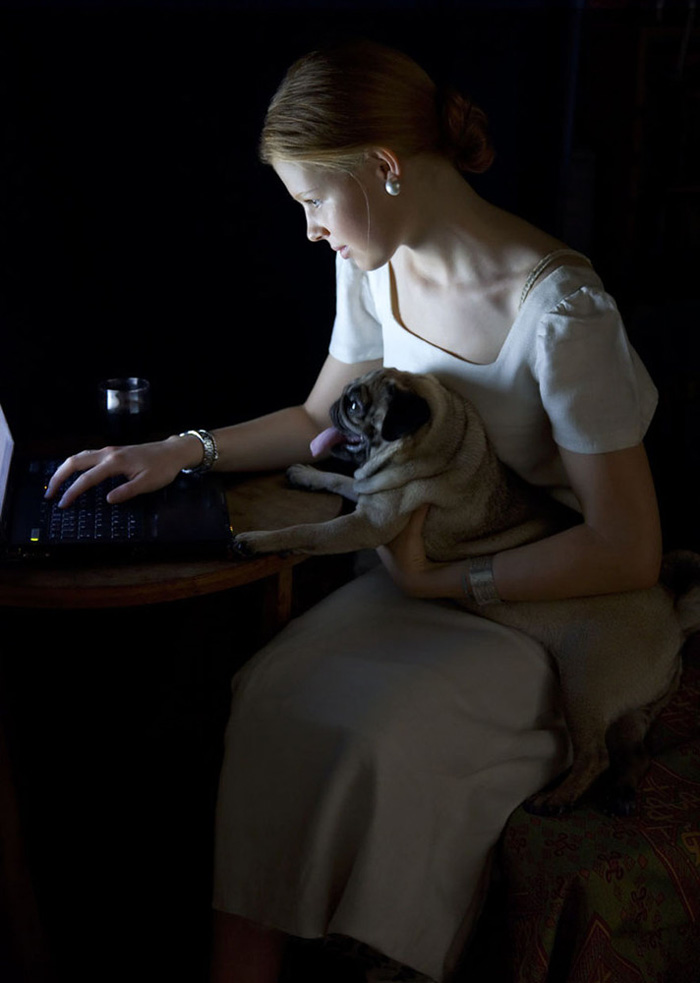 "Strangers in the Light" explores the dominance of media screens in contemporary life, from a connected family gathering to a online confessional. Landscapes or interiors, her images also refer to the narcissistic self-awareness expressed on social networks and the new approach to quick, light mobile photography that affects our visual culture.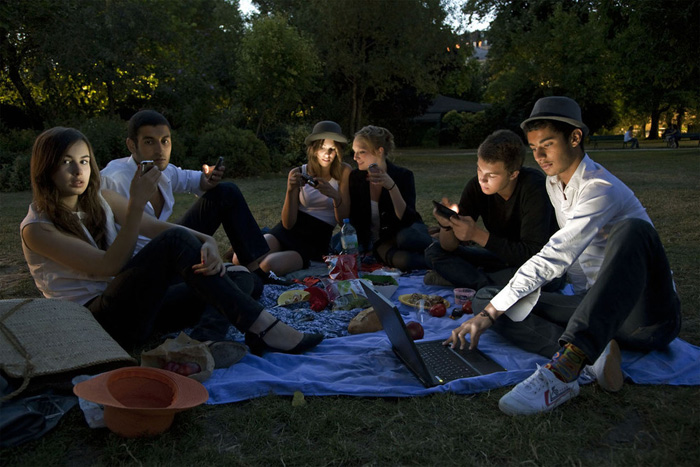 All scenes are lit exclusively with the technological devices generating a mysterious beauty. Balet casts a fascinated, sometimes ironic, eye on the intricate relationship between man and technology, providing a captivating portrait of our society that hovers between fictional and documentary.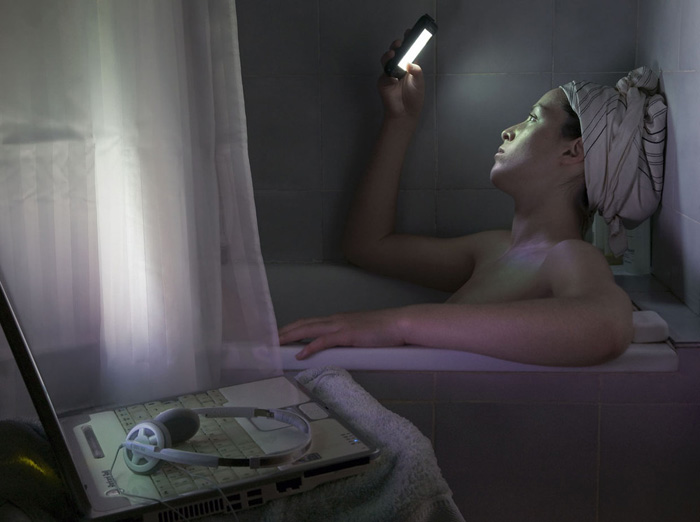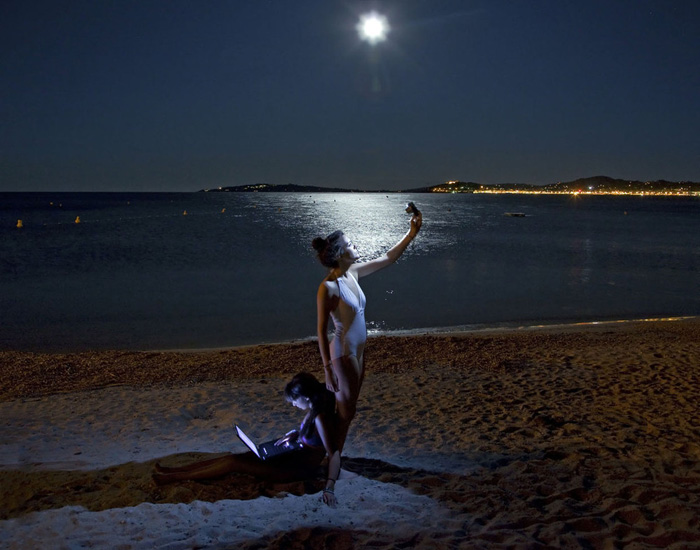 Images courtesy of Catherine Balet
Discover: www.catherinebalet.com