Bear Kirkpatrick's Hierophanies and Human Diorama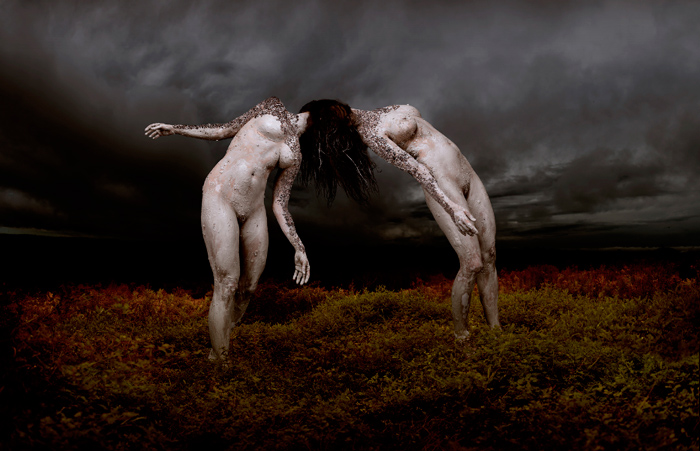 Bear Kirkpatrick's forbearers were an ad hoc mixture of adventurer-navigators, naturalists, whalers, Puritans, dissidents, judges, and witches.
He was born in the American south to a mother raised in Brahmin Boston and to a Harvard-educated geologist father who, several days after Bear's birth, was sent across the world to war in the jungles of Southeast Asia.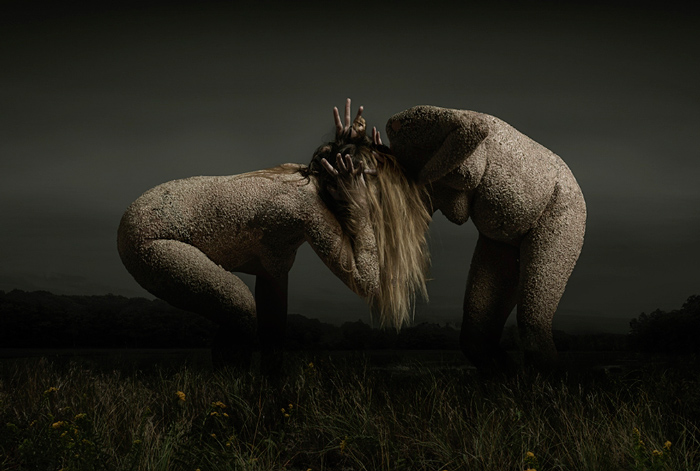 His upbringing was scattered across the Eastern seaboard, resting longest on a farm in New Hampshire during his teen years where he learned the survival skills of tracking, fishing, and hunting.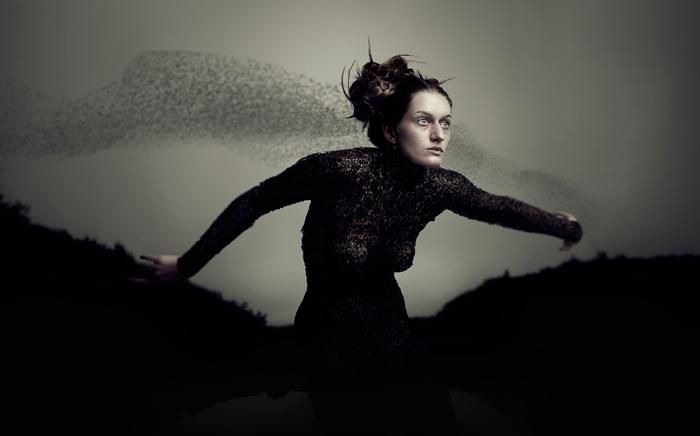 Bear Kirkpatrick defines his imagery as evidence, documents of past and present human psychological states.  He is presently working to develop a model to prove that acquired characteristics are not only inheritable as a result of natural selection and artificial selection, but also as the result of psychological selection as created by the environmental pressure of human memory.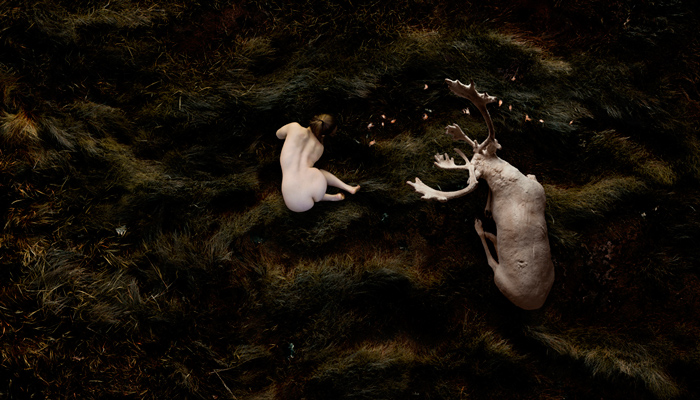 His work has been exhibited at Daniel Cooney Fine Art, 555 Gallery, Flowers Gallery, the Center for Fine Art Photography, Corden-Potts, Rayko, photo-eye Gallery, Houston Center for Photography, wall space Gallery, Drift Gallery, jdc Fine Art, Bowersock Gallery, and the Corey Daniels Gallery.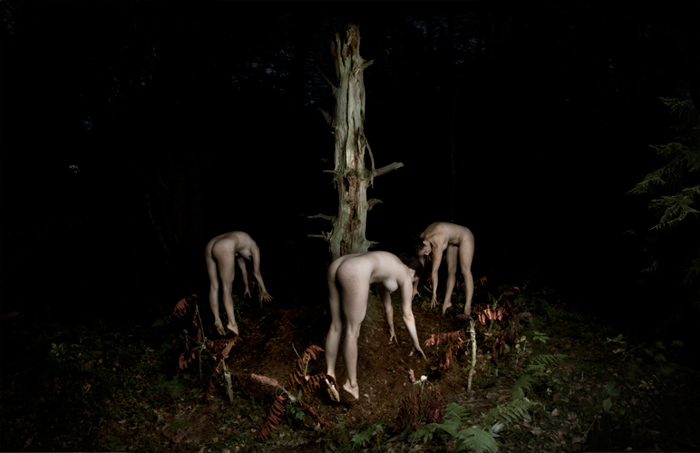 He recently had solo exhibitions at The Center for Fine Art Photography in Ft. Collins, jdc Fine Art in San Diego, Daniel Cooney Fine Art in NYC, and 555 Gallery in Boston. Bear Kirkpatrick's studio is in Rollinsford, NH.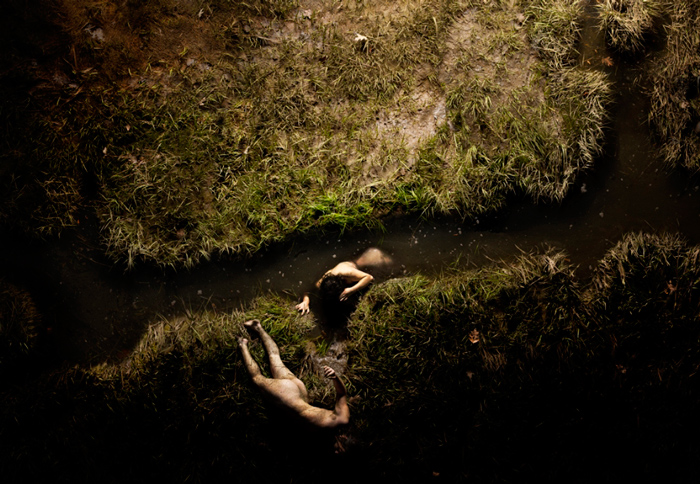 Images courtesy of Bear Kirkpatrick
Discover: www.bearkirkpatrick.com