ARTVILNIUS'17 | the PhotoPhore partnership
Reading Time:
2
minutes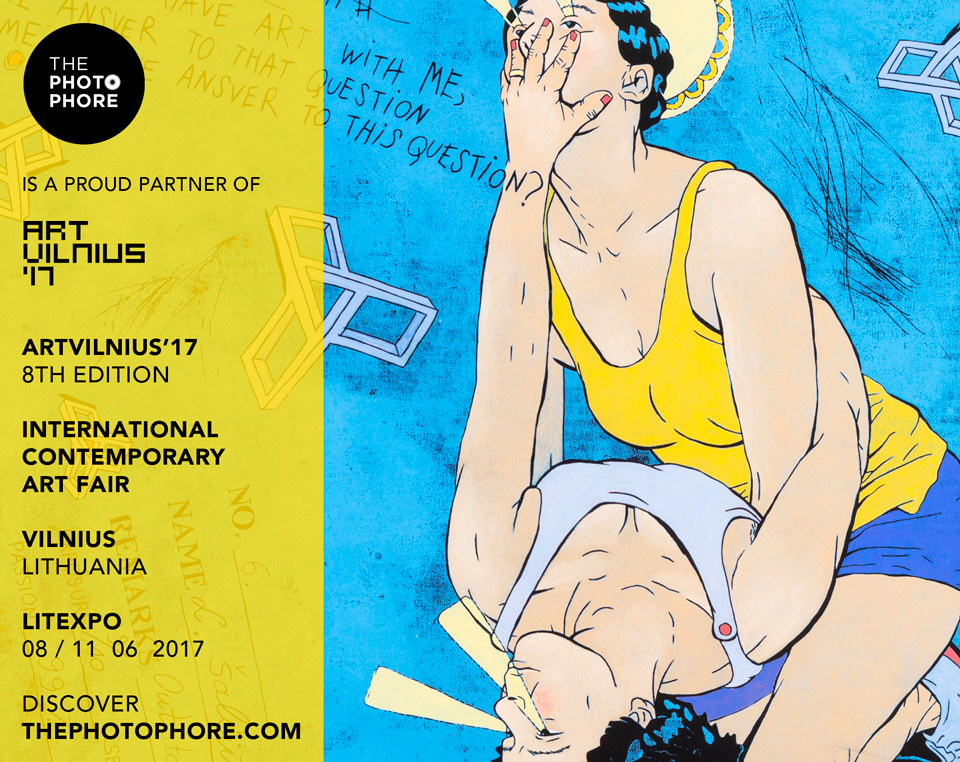 The PhotoPhore is proud to confirm again its partnership with ArtVilnius'17. Selected galleries, international art institutions, large-scale installations and performances, discussions about art collecting – all this and more is part of the international contemporary art fair ArtVilnius'17 in its eight edition.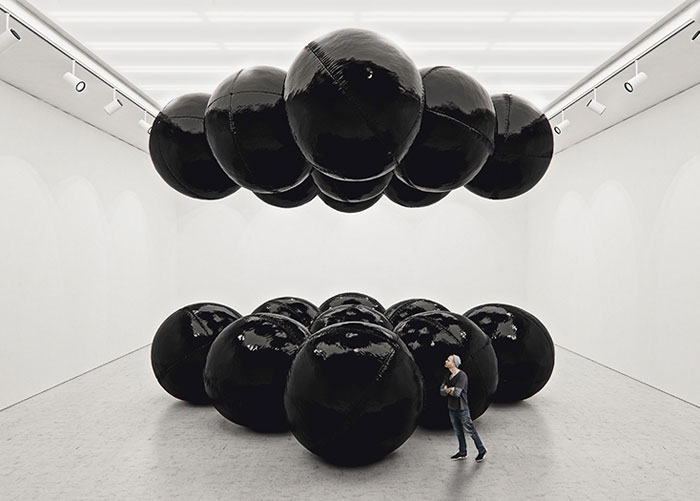 Tadao Cern, Black Balloons, 2016

ArtVilnius'17 will introduce 55 galleries, 200 artists from 20 countries (ranging from Belgium, Germany, Estonia, Latvia, Poland, Ukraine, and Lithuania to Belarus, the Georgia, Russia, Italy, and France), and exceptional collections featuring artworks by world-class artists.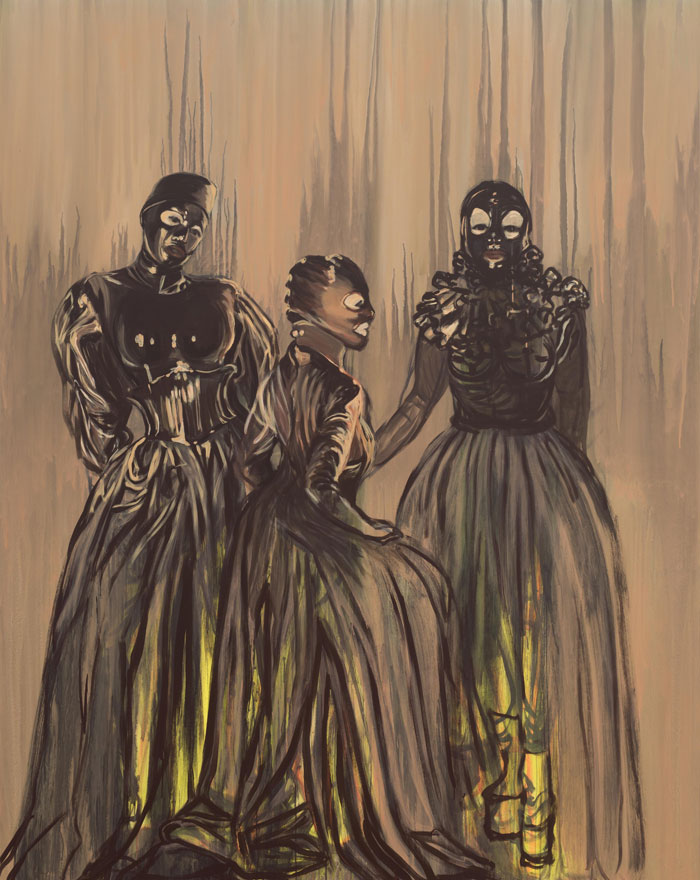 Claire Tabouret, The Three Masks, 2015. Courtesy of LEWBEN ART FOUNDATION
Alongside the main programme, where galleries will showcase the best of their offerings, ArtVilnius is organizing a special project zone and many additional events. Video art will be in focus at this year's fair. A collection of works from one of Europe's oldest video art festivals, "Videonale – Festival for Video and Time-Based Arts", is to be brought from Bonn, Germany.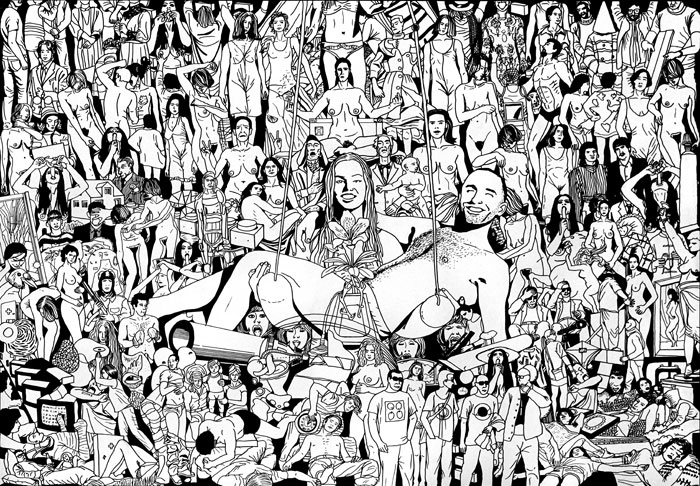 Mariusz Tarkawian, 123 Works. Courtesy of MOCAK Collection
Jonas Mekas, the outstanding Lithuanian-American artist, is also showing his new film at the fair. The Museum of Contemporary Art in Krakow MOCAK returns with a new project, while the fair's exclusive partner Lewben Group and its Lewben Art Foundation is presenting a collection of works by famous foreign artists, including a winner of the prestigious Turner Prize.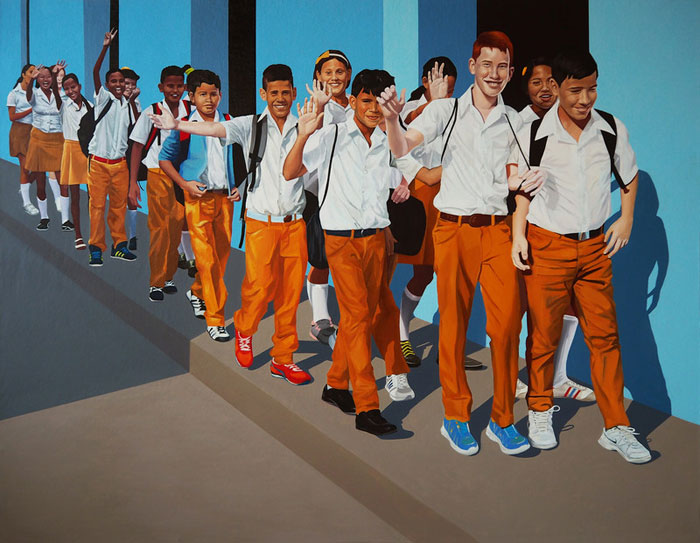 Julita Malinowska, Welcome. Courtesy of STALOWA gallery, Poland
Estonia is featuring prominently at ArtVilnius'17, represented by three contemporary art galleries. Estonia's contemporary art platform NOAR is bringing an installation by Juhan Soomets, the winner of the Baltic Young Artist Award. Curators from the Vilnius-based art and education centre Rupert have put together a selection of works by its residents produced specifically for the fair.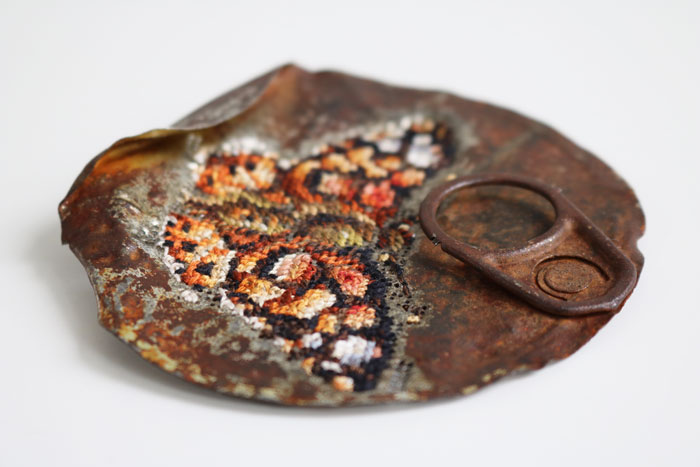 Severija Inčirauskaitė-Kriaunevičienė, Breakfast of Wanderers Rusty metal cans. Courtesy of TRIVIUM, Lithuania
"We are particularly proud of PATH, our annual international exhibition of large-scale sculptures, installations and performances, which has attracted a record-number of applications from aspiring and established artists this year," enthuses Sonata Baliuckaitė, the fair's art project director. This year, PATH programme is particularly rich with performances by the likes of Raul Rajangu (Estonia), Erik Alalooga (Estonia), Sarah Hadou (Germany), Mindaugas Navakas, Petras Mazūras, Monika Dirsytė (Lithuania), and others.
ArtVilnius'17 runs on June 8-11 at the Lithuanian Exhibition and Congress Centre LITEXPO.
Temuri Hvingija & & R_R., White Stripes Of Success, 2016. Courtesy of OKAPI gallery, Estonia
ArtVilnius'17
08.06.2017 – 11.06.2017
Picture 1: Laisvyde Šalčiute, If I ask you?, 2015. Courtesy of Gallery Akademija, Lithuania. Graphics by the PhotoPhore

Discover: www.artvilnius.com