Anne Hardy for 2019 Tate Winter Commission
Reading Time:
2
minutes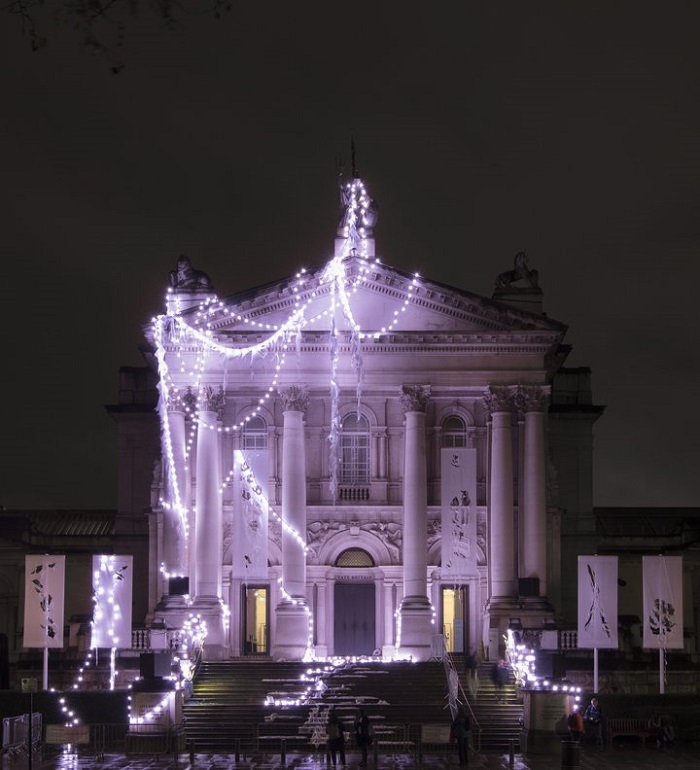 Anne Hardy is internationally recognised for her large-scale sculptural installations: immersive, sensual works that combine physical materials with lighting and surround sound.
For the 2019 Tate Winter Commission, Hardy illuminates and transforms Tate Britain's iconic facade into a marooned temple in an exploration of the natural rhythms of the earth, tides, and the winter solstice. From 30 November 2019 to 26 January 2020, the building's grand entrance appears with tattered banners and tangled lights, while sculptural objects cascade down the steps from the shuttered central door, surrounded by an atmospheric soundscape of rain, thunder, birds and insects.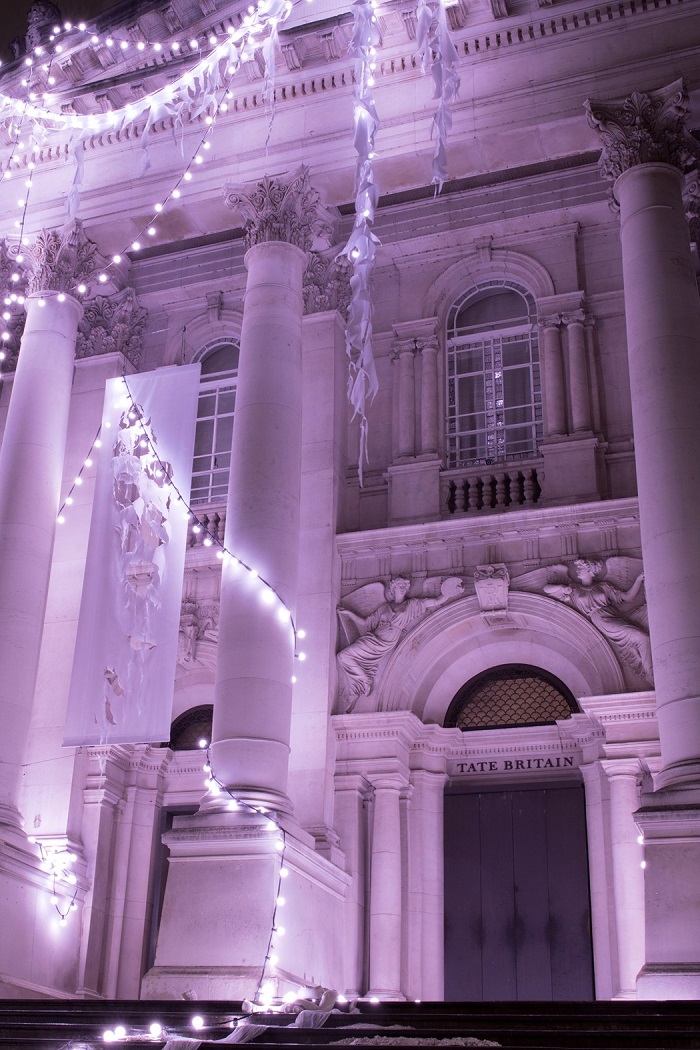 Hardy's commission for Tate Britain, entitled "The Depth of Darkness, the Return of the Light", is her most ambitious project to date. The title is inspired by pagan descriptions of the winter solstice – the darkest moment of the year. It refers to seasonal cycles and longer-term ecological patterns, as well as alluding to contemporary social and political issues and the hope for positive change.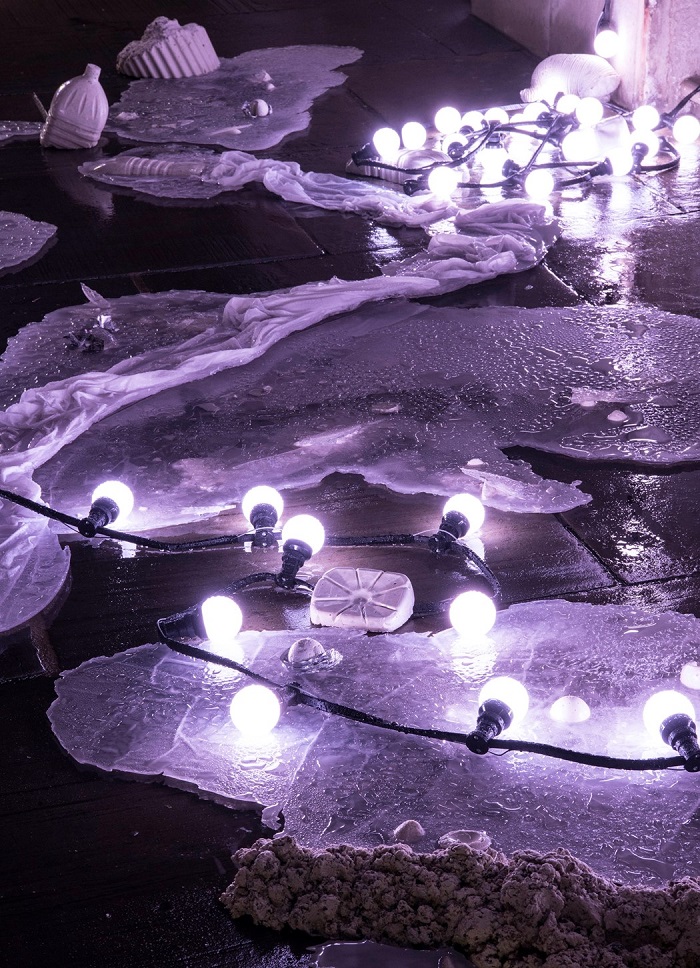 At the centre of the commission is a new 21-minute quadrophonic sound work, specially composed for Tate Britain. This soundscape incorporates field recording from under and on top of the Thames, in and outside of London, and takes the listener on a sonic journey from inland to ocean. The light and sound elements of the work are site specific and have been choreographed in situ to give the impression that the building has become possessed. Manifesting these environmental changes through the material and aural changes to the site, the commission appears to transport visitors through time and place to a parallel prehistoric world or post-apocalyptic future.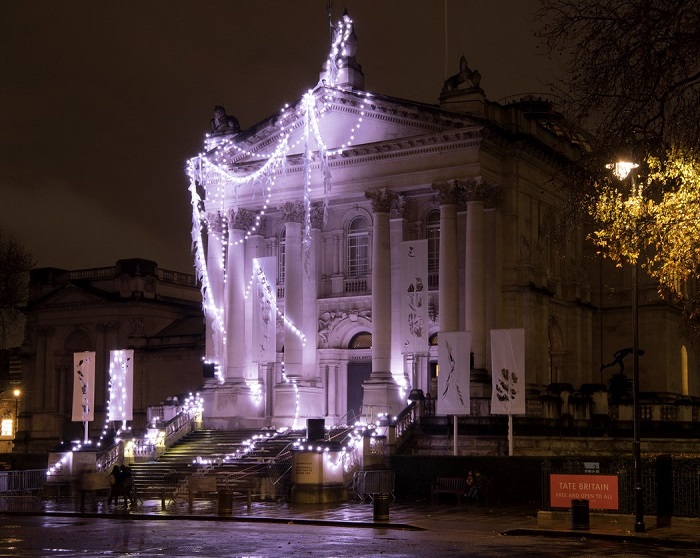 Images: The Depth of Darkness, the Return of the Light, Anne Hardy Tate Britain Winter Commission. © Anne Hardy: Courtesy Maureen Paley, London. Photo © Tate (Oliver Cowling) 2019​
Discover: www.tate.org.uk