Anna Halldin Maule: quest of identity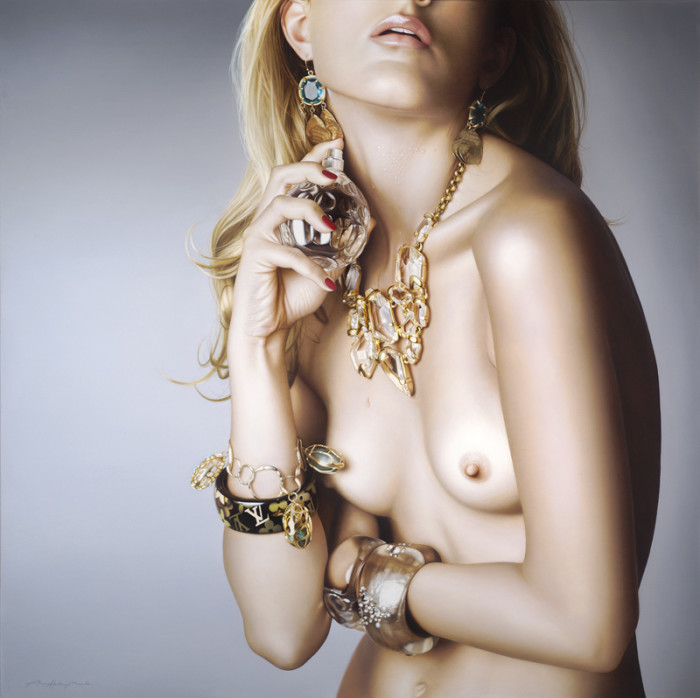 Anna Halldin Maule's oil paintings are meant to reflect and give an honest approach to the issues that women face in modern society, and also to examine the power of external influences.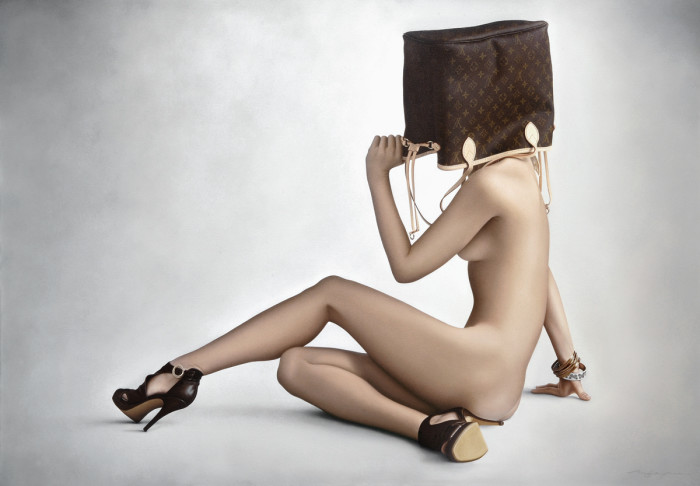 Women of today are assaulted by a continuous stream of media bytes dictating how they should look, think, and purchase. Anna's latest paintings are part of her PERSONA series and through them she explores the "masks" women wear in their quest to discover their truest selves; it's a voyage of identity within a world of stimuli.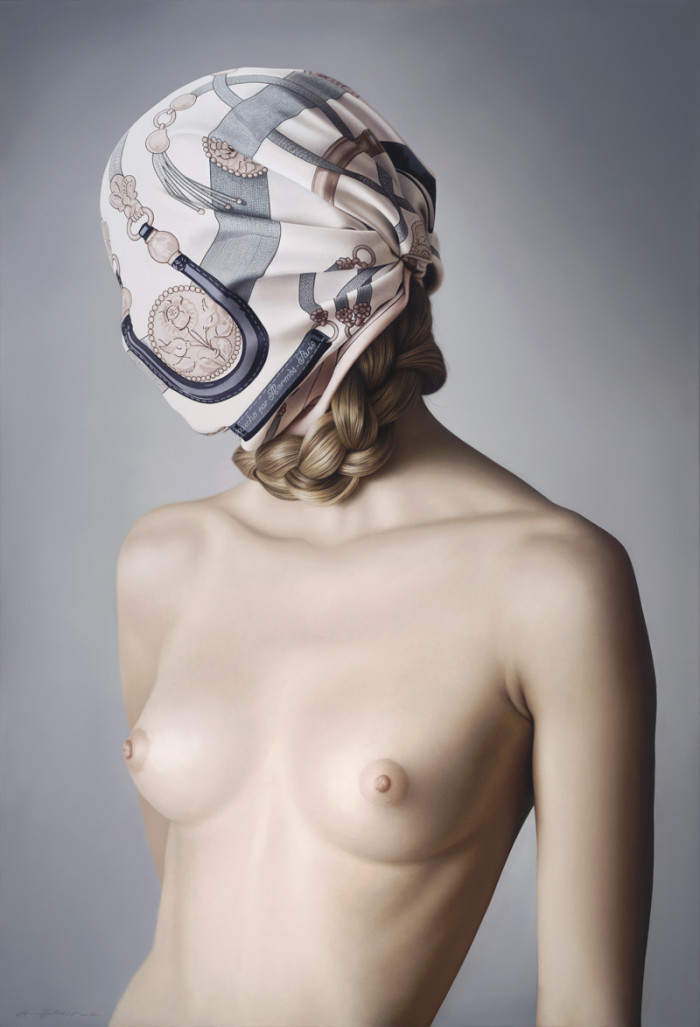 Growing up in Sweden, Anna has developed a love for the toned-down and muted colors which are so prevalent in the Swedish landscape. She works with a limited color palette which aids her as she strives for a sense of balance and harmony within her work.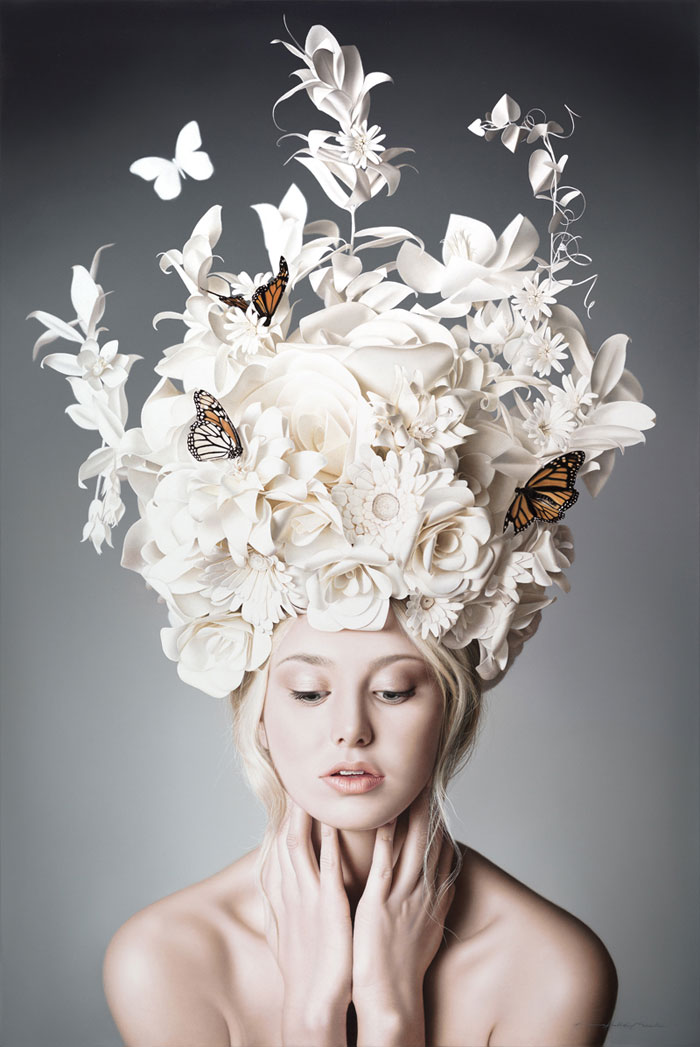 Her paintings express her fondness for the desaturated and minimalist aesthetic which is a hallmark of Scandinavian design.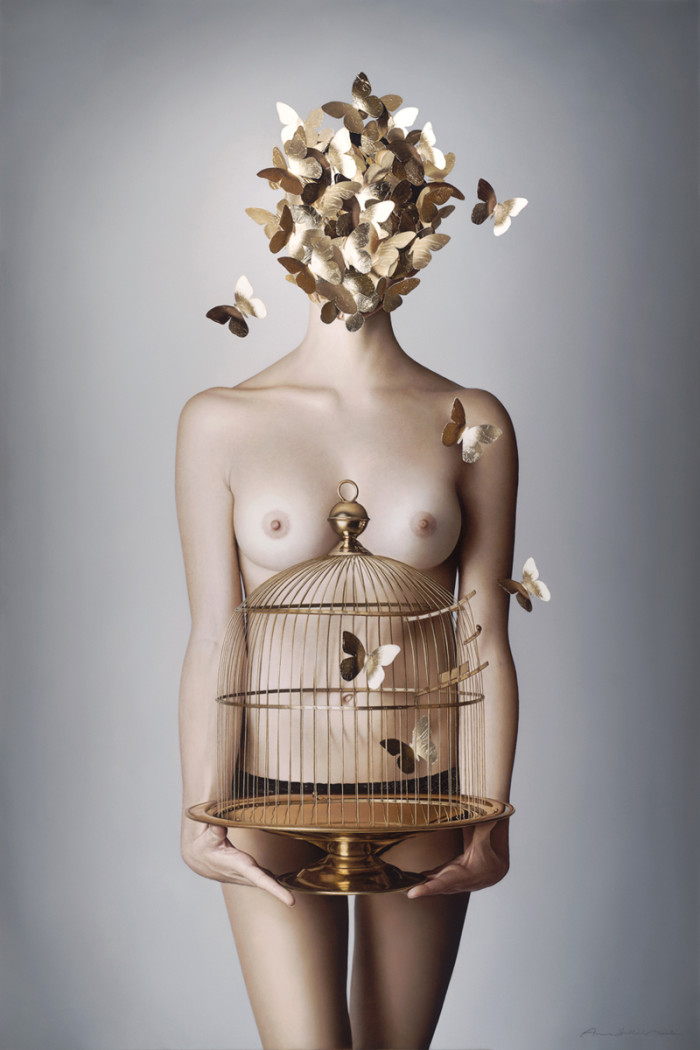 Images courtesy of Anna Halldin Maule
Discover: www.halldinmaule.com