Surreal shelters by Andrew McIntosh
Reading Time:
1
minute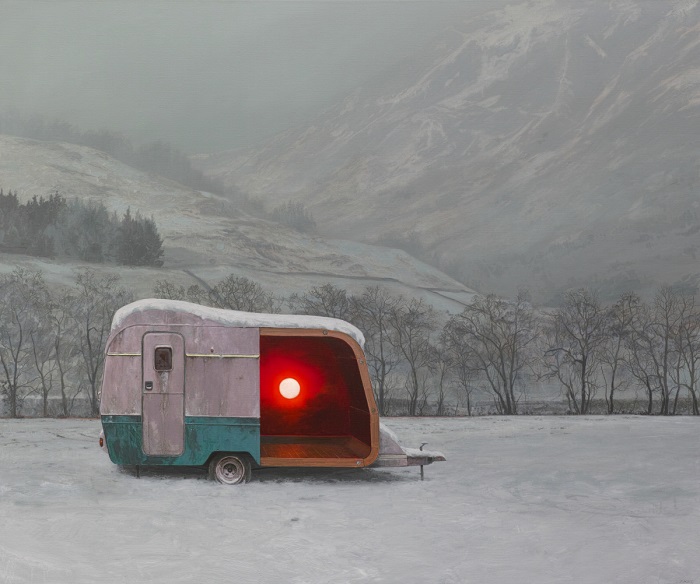 Andrew McIntosh, "Mackie", is largely a self-taught artist. Although he briefly attended Edinburgh's Telford College, he educated himself as a landscape painter for 8 years before shifting direction to more surreal work. Mcintosh won the National Open Art Competition in 2014 and was nominated for the John Moores Prize the same year.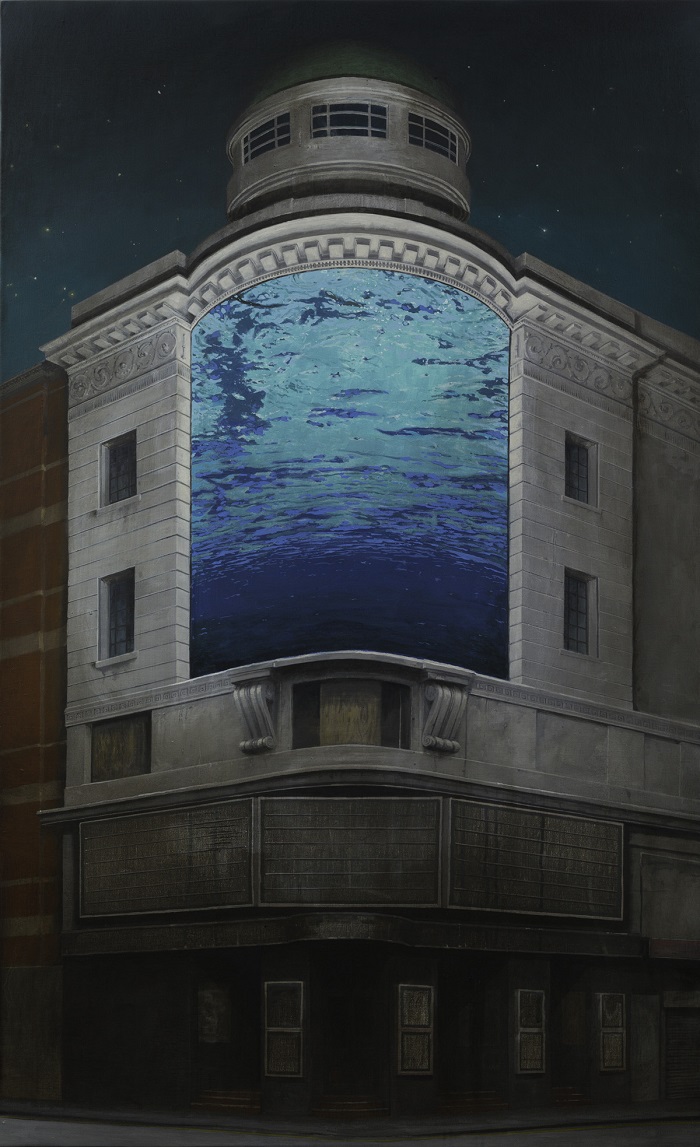 "My paintings are an exercise in attraction. Through them I am constantly searching for new ways of communicating with the viewer. By seducing them with my imagery, I try to create a new visual language with the power to pique their attention and make them stop to ask: why?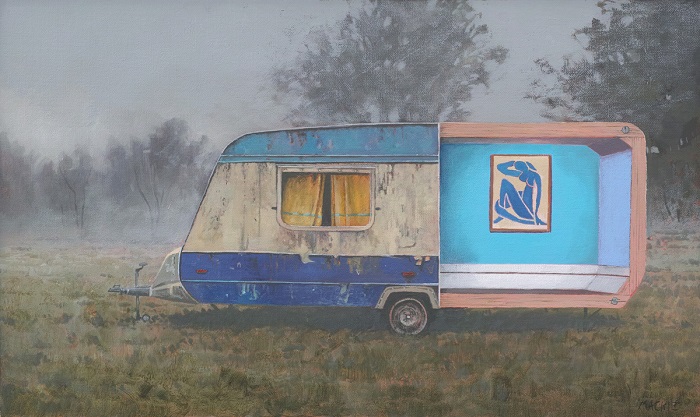 Desolate landscapes, decrepit houses, and incongruous moments of glory come together to suggest the presence of a narrative that exists as much in the viewer's mind as in the painting. This is how I aim to use my works: as the space for an imaginary dialogue between strangers."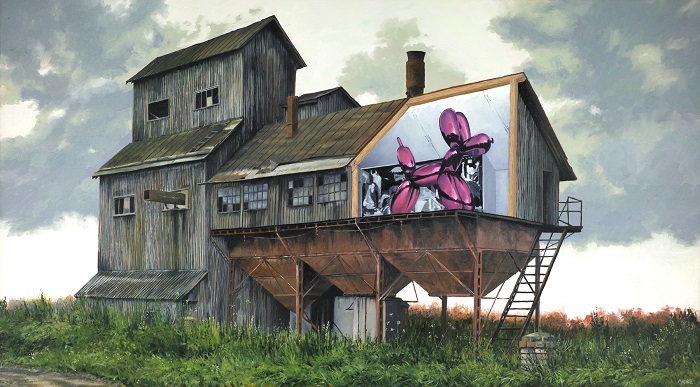 Solo exhibitions include 'You were shit in the 80s' at The James Freeman Gallery, London, 2015, and The Hayhill Gallery, London, in 2013. His work has been included in numerous group shows including 'Here Today…' curated by Artwise, Art16 with Bo.lee Gallery, The Royal Academy Summer Exhibition, and the Lynn Painters Stainers Prize. Collections include Simmons & Simmons, selected by previous Turner Prize judge Stuart Evans; The Ivy in London; and the family of John Moores.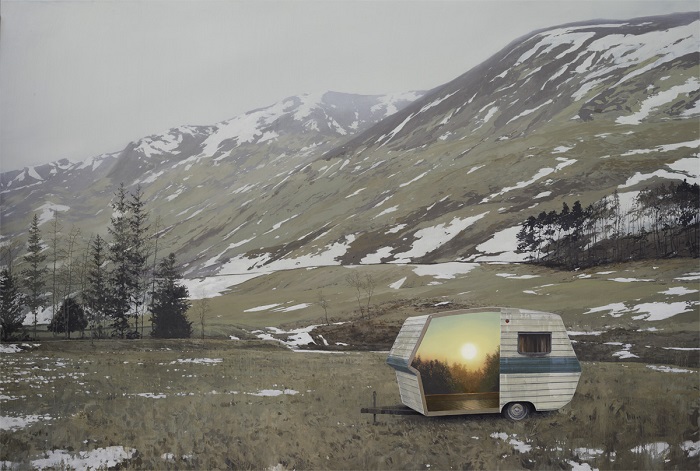 Images courtesy of Andrew McIntosh
Discover: www.mackie-art.com