Venice Art Biennale 2017: Collateral Events
Reading Time:
2
minutes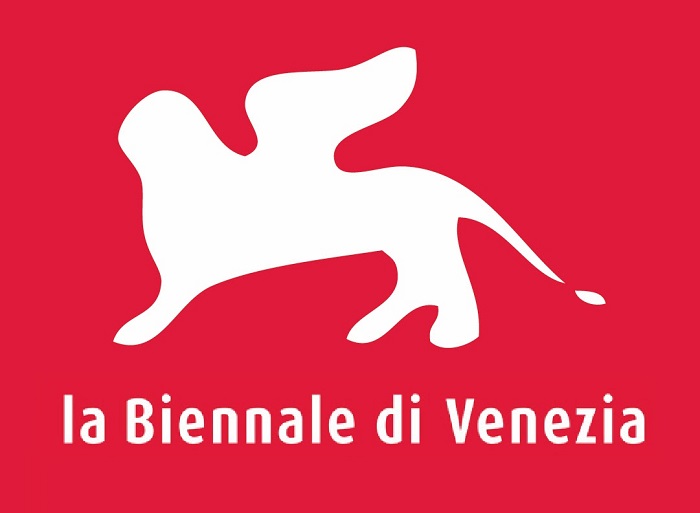 There are 22 Collateral Events selected for the Venice Art Biennale 2017, titled VIVA ARTE VIVA, curated by Christine Macel, and organized by La Biennale di Venezia chaired by Paolo Baratta.
The 57th International Art Exhibition will be open to the public from Saturday May 13th to Sunday November 26th 2017, at the Giardini and the Arsenale venues. The preview will take place on May 10th, 11th and 12th, the awards ceremony and inauguration will be held on Saturday May 13th 2017.
Promoted by non-profit national and international institutions, the Collateral Events present their exhibitions and initiatives in different venues of the city of Venice, offering a wide program of different contribuitions that enrich the 57th Exhibition.
A bonsai of my dream – works by Wong Cheng Pou
Arsenale, Castello, 2126/A (Campo della Tana)
May 13 – November 12
Promoters: The Cultural Affairs Bureau of the Macao S.A.R. Government; The Macao Museum of Art
Alberto Biasi, Sara Campesan, Bruno Munari e altri amici di Verifica 8+1
Istituzione Fondazione Bevilacqua La Masa, gallery of Piazza San Marco, 71/c
July 28 – October 8
Promoter: Associazione Culturale Ars Now Seragiotto
Body and Soul. Performance Art – Past and Present
Palazzo Pisani, San Marco, 2810 (Campiello Pisani)
May 13 – November 26
Promoter: Rush Philantropic Arts Foundation
Catalonia in Venice_La Venezia che non si vede
Cantieri Navali, Castello, 40 (Calle Quintavalle)
May 13 – November 26
Promoter: Institut Ramon Llull
Doing Time
Palazzo delle Prigioni, Castello, 4209 (San Marco, Ponte della Paglia)
May 13 – November 26
Promoter: Taipei Fine Arts Museum of Taiwan
Fernando Zobel Contrapuntos
Fondaco Marcello, San Marco, 3415 (Calle del Traghetto o Ca' Garzoni)
May 13 – November 26
Promoter: Ayala Foundation/Ayala Museum
Future Generation Art Prize @ Venice 2017
Palazzo Contarini dal Zaffo Polignac, Dorsoduro, 874 (Accademia)
May 12 – August 13
Promoter: Victor Pinchuk Foundation
James Lee Byars, The Golden Tower
Dorsoduro, Campo San Vio
May 13 – November 26
Promoter: Fondazione Giuliani
Jan Fabre – Glass and Bones Sculptures 1977 – 2017
Abbazia di San Gregorio, Dorsoduro, 172
May 13 – November 26
Promoter: GAMeC – Galleria d'Arte Moderna e Contemporanea, Bergamo
Man as Bird. Images of Journeys
Palazzo Soranzo Van Axel, Canna regio, 6099 (Fondamenta Sanudo)
May 13 – September 05
Promoter: The Pushkin State Museum of Fine Arts
Michelangelo Pistoletto
Isola di San Giorgio Maggiore, Basilica di San Giorgio Maggiore
May 10 – November 26
Promoter: Associazione Arte Continua
Modus
Ca' Faccanon, San Marco, 5016 (Poste Centrali)
May 13 – November 26
Promoter: WAVE's (women arts Venice)
Philip Guston and the Poets
Gallerie dell'Accademia di Venezia, Dorsoduro, 1050 (Campo della Carità)
May 13 – September 03
Promoter: Museo Nazionale Gallerie dell'Accademia di Venezia
Pierre Huyghe
Espace Louis Vuitton Venezia, San Marco, 1353 (Calle del Ridotto)
May 13 – November 26
Promoter: Fondation Louis Vuitton
Ryszard Winiarski. Event-Information-Image
Palazzo Bollani, Castello, 3647
May 13 – November 26
Promoter: Starak Family Foundation
Salon Suisse: Ataraxia
Palazzo Trevisan degli Ulivi, Dorsoduro, 810 (Campo Sant' Agnese)
May 11; August 31 – September 02; October 19 – 21; November 23 – 25
Promoter: Swiss Arts Council Pro Helvetia
Samson Young: Songs for Disaster Relief, Hong Kong in Venice
Arsenale, Castello, 2126 (Campo della Tana)
May 13 – November 26
Promoters: M+, West Kowloon Cultural District; Hong Kong Arts Development Council
Scotland + Venice presents Rachel Maclean's Spite Your Face
Chiesa di Santa Caterina, Cannaregio, 4090/4091 (Fondamenta di Santa Caterina)
May 13 – November 26
Promoter: Scotland + Venice
Shirin Neshat The Home of My Eyes
Museo Correr, San Marco, 52
May 10 – November 26
Promoter: Written Art Foundation
The Court of Redonda
Ca' Dandolo, San Polo, 2879
May 13 – November 26
Promoter: The Heong Gallery at Downing College, University of Cambridge
Wales in Venice: James Richards
Santa Maria Ausiliatrice, Castello, 450 (Fondamenta di San Gioacchin)
May 13 – November 26
Promoter: Cymru yn Fenis Wales in Venice
Yesterday/Today/Tomorrow: Traceability is Credibility
Fondazione Giorgio Cini, Isola di San Giorgio Maggiore, Sala Borges
May 13 – August 13
Promoter: Fondazione Giorgio Cini
Discover: www.labiennale.org