CYBER HUMAN LANDS Winners: Uwe Heine Debrodt
Reading Time:
4
minutes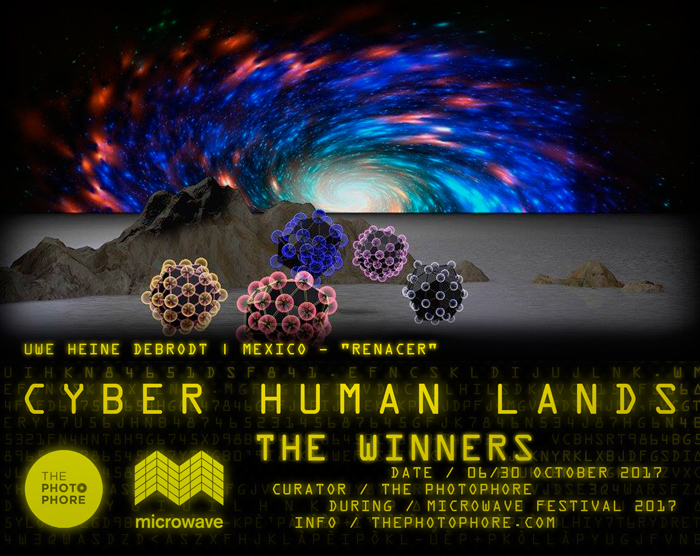 Let's meet Uwe Heine Debrodt, winner of CYBER HUMAN LANDS, selected by the PhotoPhore and Microwave Festival.
The PhotoPhore: What is your relationship with the cyber reality?
Uwe Heine Debrodt: The Cyber reality is a social phenomenon that has reached all socioeconomic levels, from the way we communicate, to how we access information or entertain. Information has been confused with knowledge and a great part of the information we have access is manipulated and observed. The same is for the relationships we create in the social media, where, little by little, human interactions are lost until they become superfluous. Cyber reality is a two-edged weapon since a lot of information is de-contextualized, loosing the contact with the reality and therefore with the nature, which is fundamental. For example, it is more important for many people to take a selfie in a forest than to experience the essence that exists in it, what this environment means, so the real meaning of life is lost.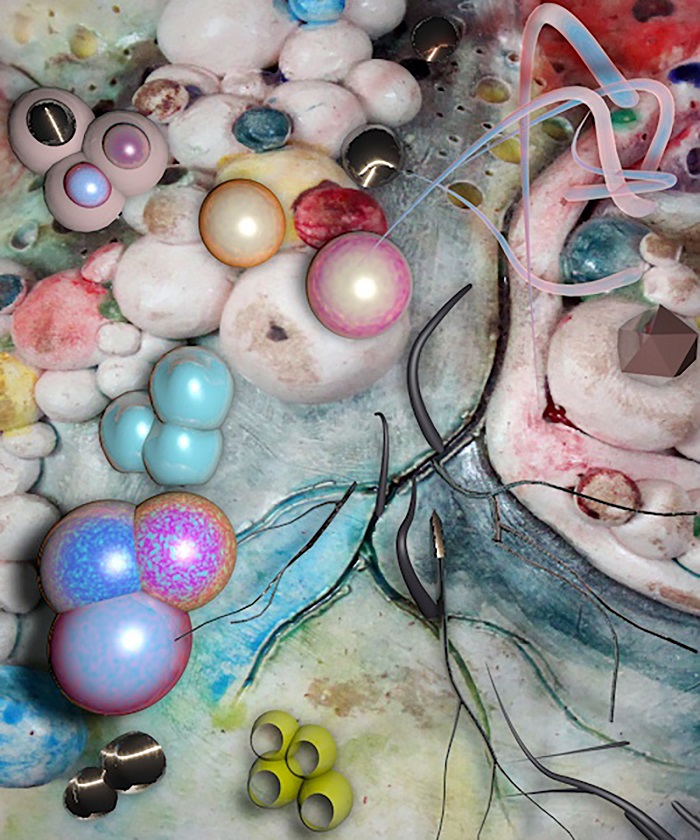 My relationship with cyber reality is significant since much of my work uses these media and part of my training is in these spaces, however I try to separate cyber reality from real experiences, without losing the connection with the nature that is the source of my inspiration.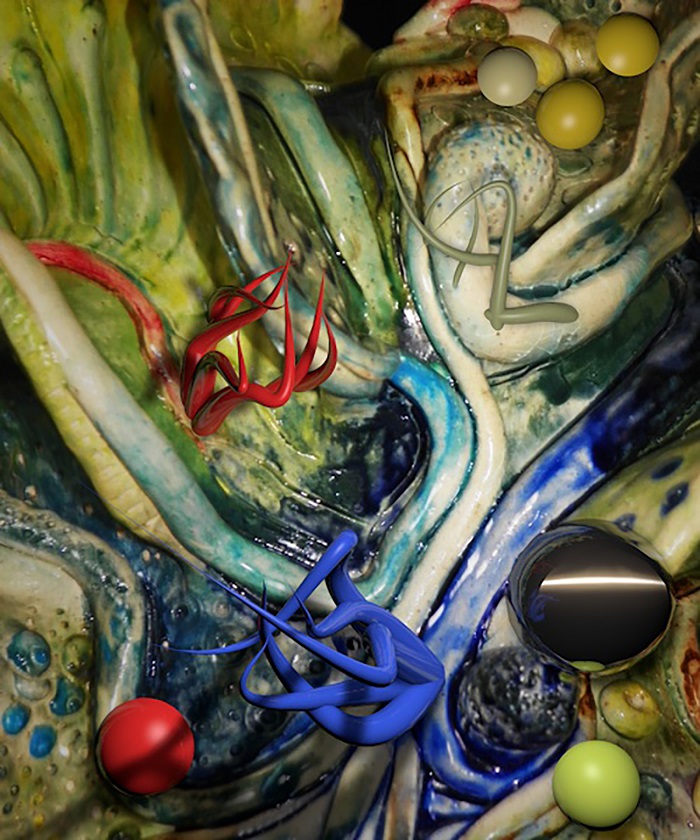 the PhotoPhore: How did you first approach to art and creative world, and why?
Uwe Heine Debrodt: The first approach to the creative world was when I listened to music in a very young age and I started to see the cover of vinyl records. I listened to the music of Isao Tomita and it was incredible to feel all those sonic textures and electronic environments that were, at that time, new for me. Furthermore, in conjunction with the albums covers, I was transported and imagined a whole visual series of images and videos. Another important moment for me was when I studied chemistry. Some subjects that attracted me was microbiology: we used microscopes and had to draw the observed micro universe. That experience gave me the pleasure to draw and create a style to paint, create my sculptures and video art works.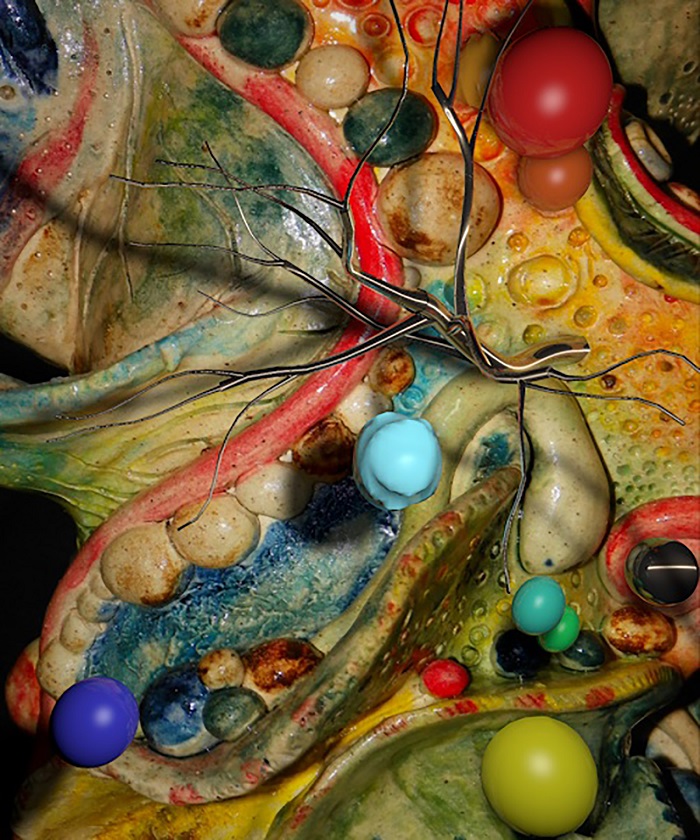 The PhotoPhore: Why is video art your means of expression?
Uwe Heine Debrodt: Within the work I do that is sculpture and painting, video art is one of my most experimental ways to express myself. I conceive video art as the harmonious union of music and images. At the time of creation, I am always in the search for a perfect integration of sound and visual textures. The union of these two languages – sound and image – in just one piece where they become homogeneous and flow naturally: this is the basis of my work. I use animation software and images manipulation that allow me to combine, in infinite ways, shapes and textures, colours and lights effects, figures that moves in spaces and various environments. Playing with these possibilities, I give life to ideas, images and emotions that I get in my mind for every audio-visual piece.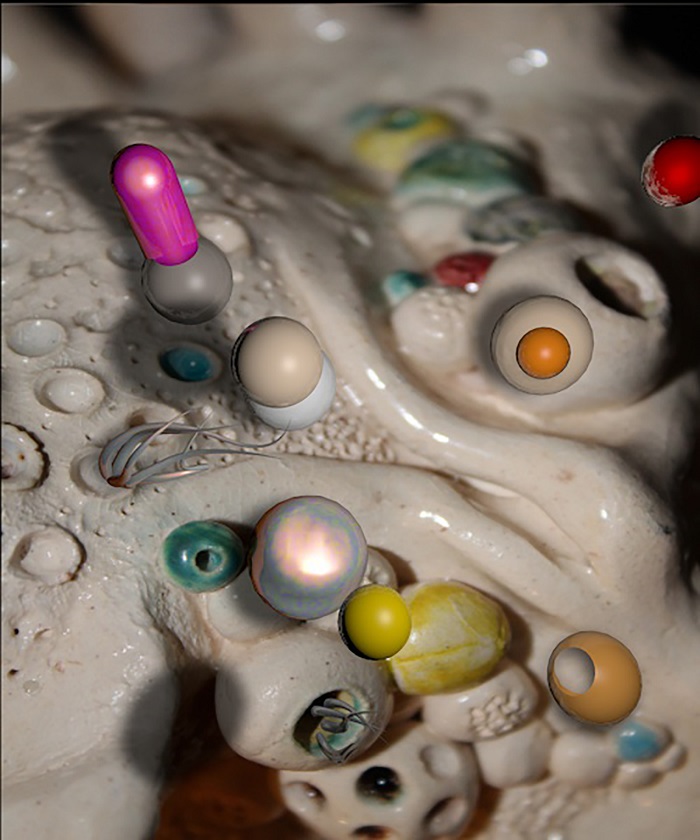 The PhotoPhore: What are the main themes of your work? Is your art based on a developing personal research, a specific fil rouge?
Uwe Heine Debrodt: The central theme of my work is the representation of the organic forms that exist in real life. I have always tried to awaken the viewers on a subconscious level, using symbols, colours, shapes, geometries and sound environments, to connect them with our natural roots. I try to show another perspective of a reality that maybe the spectator is not familiar with, through the appeal of the theme or the rhythm of the audio-visual work, to bring him/her into a more spiritual or surreal trip.
The sculptures that I am making today and the organic forms that I create, show to the viewer a harmony with the nature. Many of the people who see them want to touch them to have a tactile feeling.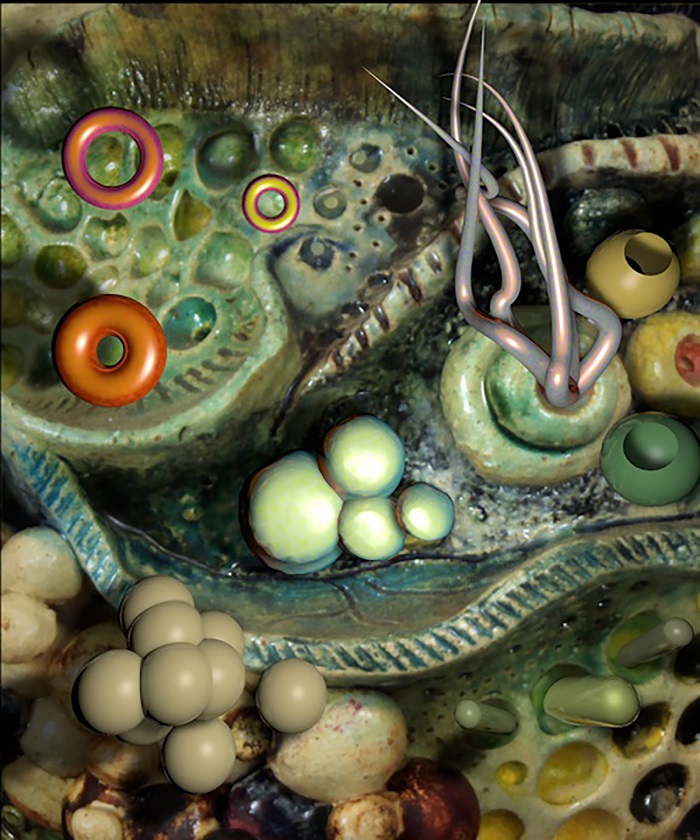 The PhotoPhore: Tell us about your 3 favourite artists and how they inspire you
Uwe Heine Debrodt: It is difficult to tell only 3 artists. I'm not going to quote the biggest and most famous that have been mentioned a lot.
– For audio-visual work: Ben Ridgway. His work is absolutely fascinating, you really immerse yourself in a geometric world full of symbols in movement. He inspires me to try to make an audio-visual project as perfect as possible.
– In music today (since my favourite it has always been Isao Tomita), I will mention Carbon Based Lifeforms. Definitely their sound textures and electronic environments are incredible. For me, it is the best ambient – psybient group.
– Antoni Gaudì is in my opinion one of the greatest artists. He was a sculptor of spaces, shapes, volumes and materials, and all these elements were handled in perfect balance.
I'm focused on sculpture in this period, and his monumental architectural work inspires me to create.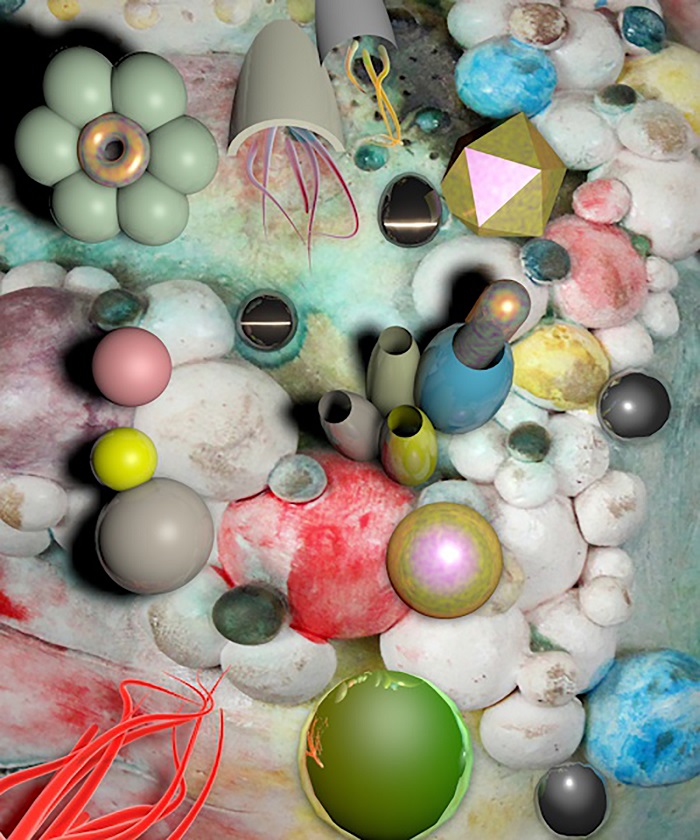 The PhotoPhore: Tell us about your future projects, your dreams
Uwe Heine Debrodt: I continue to study and experiment with new 3D environments software, with particle and render systems that are impressive. I want my organic forms to be more visually attractive without forgetting the thematic issues of global pollution and destruction of the environment. I am very involved in ceramic sculpture, in modelling textures emulating the surfaces and organic forms with oxides and pigments, and in learning new fabrication techniques as the one for Raku ceramics. I also continue creating Gifs that are a visual platform I liked to experiment.
I would really like to sell my sculptures at a good price and find more flexible spaces to expose them without much knack. In Mexico it is very complicated because it is full of galleries that charge a good amount of money from artists just to show them, with a commission for sale of 40%.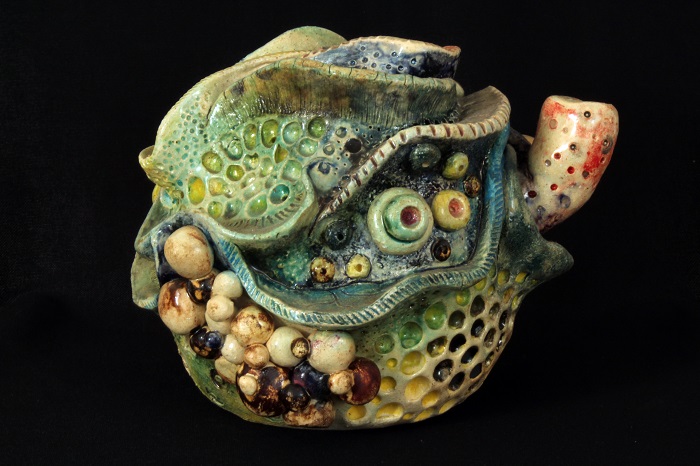 More info about CYBER HUMAN LANDS: www.thephotophore.com/cyber-human-lands-the-winners
Discover: www.visionorganica.com