Spring at Palazzo Fortuny: the Merlini collection and the Zoran Music's Zurigo room
Reading Time:
2
minutes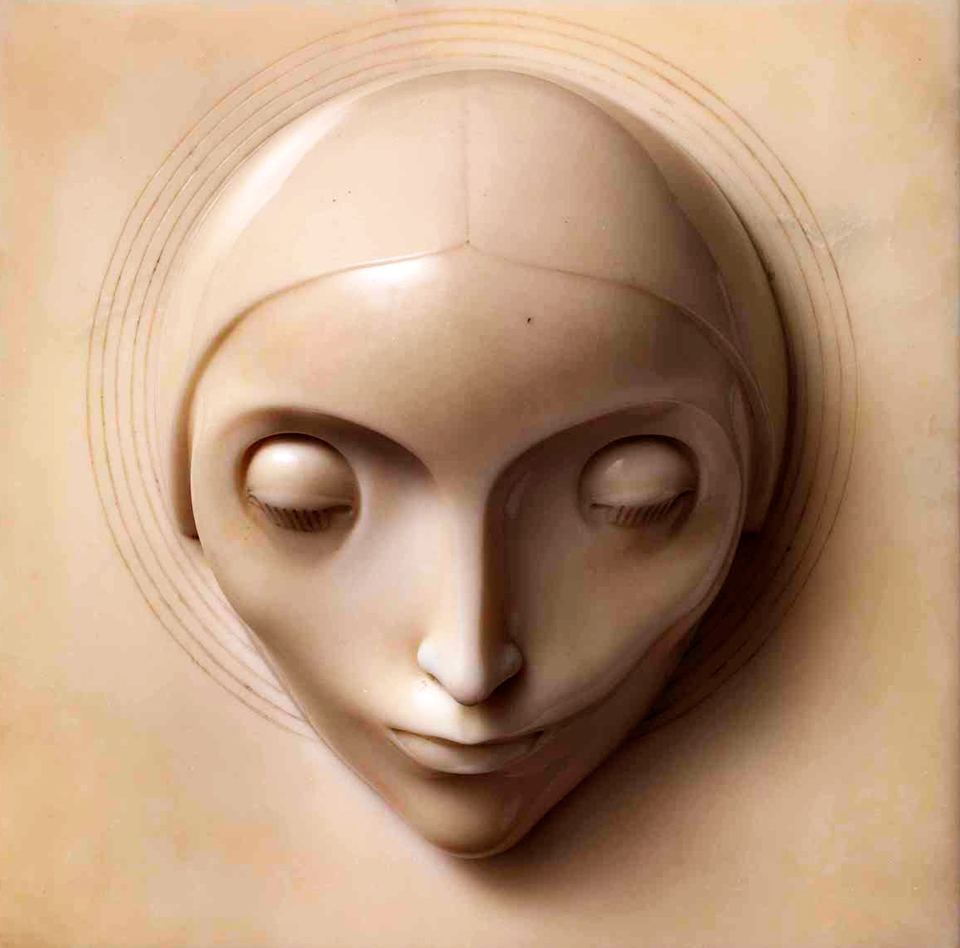 Following the arrival of Spring, the Palazzo Fortuny museum, in Venice, re-opens introducing the format "SPRING AT PALAZZO FORTUNY", composed by two new exhibitions: "AN ITALIAN COLLECTION. Artworks from Merlini collection" and "THE ZURIGO ROOM. A tribute to Zoran Music".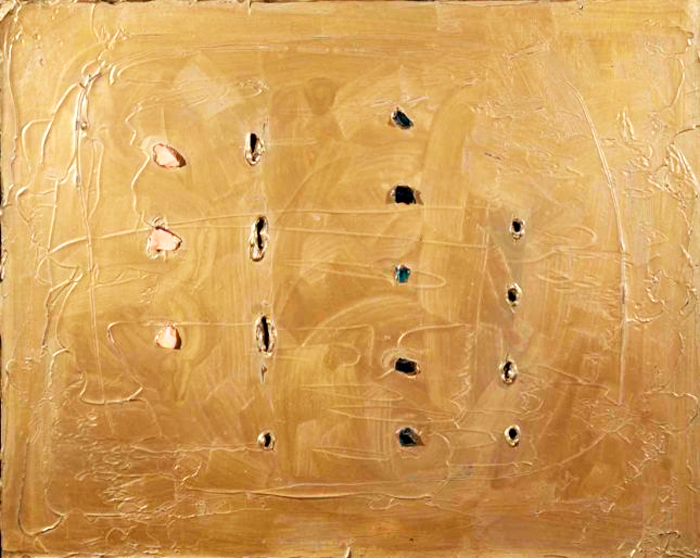 Lucio Fontana, Concetto spaziale, 1961. Image courtesy of Palazzo Fortuny and Collezione Merlini
The first exhibition faces the themes of collecting, letting us discover the Giuseppe Merlini collection. This important collection of sculpture, drawings and above all painting, offers a very broad overview of twentieth-century Italian art, from the earliest decades with works that date back to the founding moment of modernism.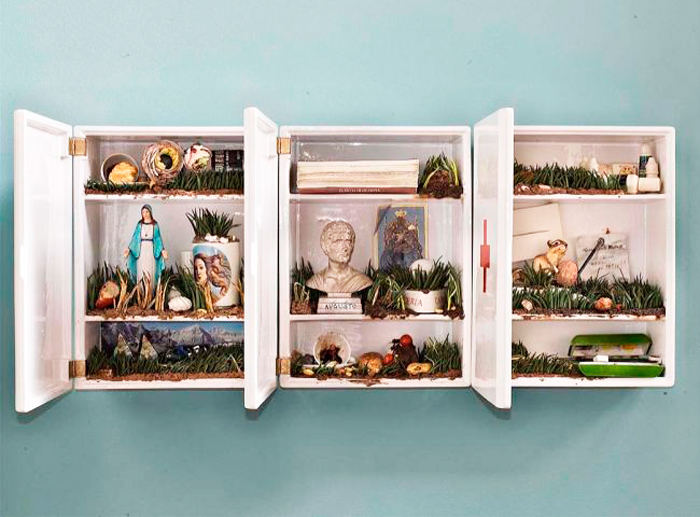 Bertozzi & Casoni, Composizione, 2014. Image courtesy of Palazzo Fortuny and Collezione Merlini
It includes drawings by Amedeo Modigliani, paintings by Filippo de Pisis and, then, works by Adolfo Wildt, Giorgio de Chirico, Alberto Savinio, Mario Sironi, Gino Severini, Giorgio Morandi and Massimo Campigli, up until the period of Italian abstractionism and Arte informale, with important works by Mario Radice, Lucio Fontana, Alberto Burri, Piero Dorazio, Giulio Turcato, Roberto Crippa, Alfredo Chighine and Piero Ruggeri.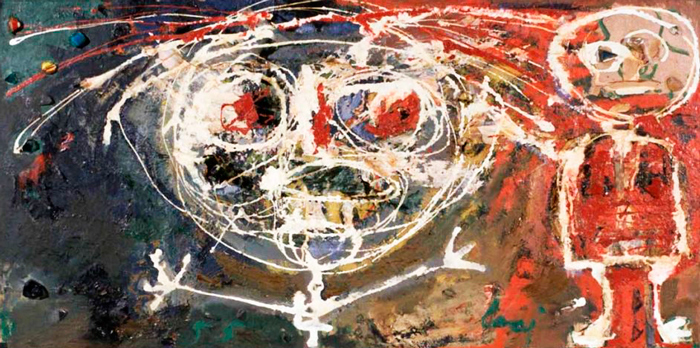 Enrico Baj, Bambini, 1955. Image courtesy of Palazzo Fortuny and Collezione Merlini
The second exhibition hosted is focused on the particular work of the "Venetian adopted" and Slovenian born artist Zoran Music. In 1949 he was commissioned by sisters Charlotte and Nelly Dornacher to decorate the basement of their villa in Zollikon near Zurich. The result of Music's work is an example of a "total work of art": the artist created dedicated paintings on plaster and on jute and linen canvas, and also designed the decorative patterns embroidered on the curtains and tablecloth that adorned the room, collaborating also to the selection of the furniture.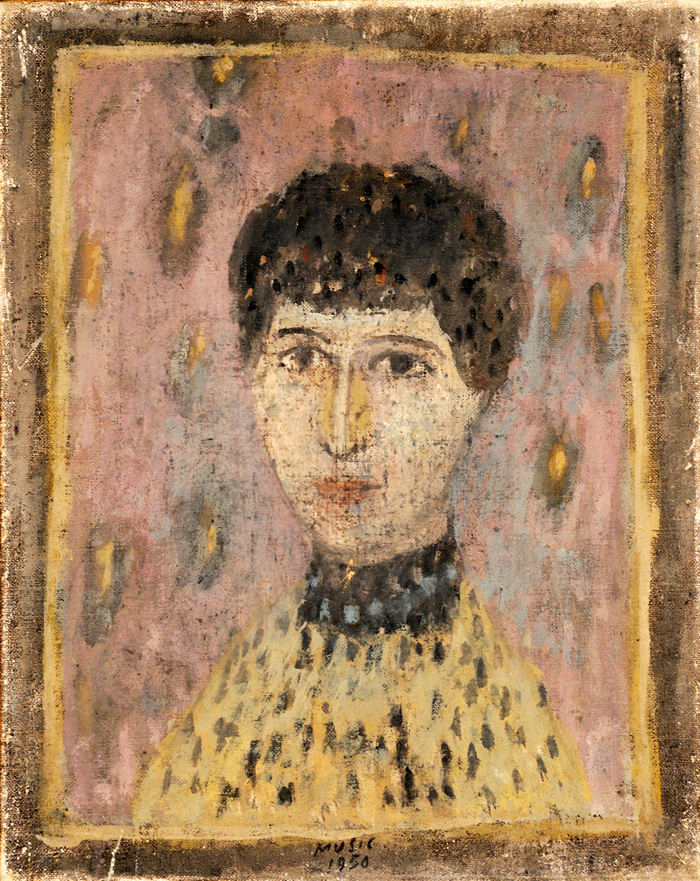 Zoran Music, Ida, 1950. Private collection. Photo by Claudio Franzini, Venezia Archivio Cadorin Barbarigo Music
After years of neglect and abandonment, the room has been restored, thanks to the intervention of Paolo Cadorin, Music's brother-in-law and director of the restoration department of Basel Kunstmuseum. He oversaw the removal of the plaster, its transfer on aluminium honeycomb panels, and the restoration of the canvases and furniture. All the works are so exhibited through the recreation at Palazzo Fortuny as the central element of the exhibition and tribute to their creator.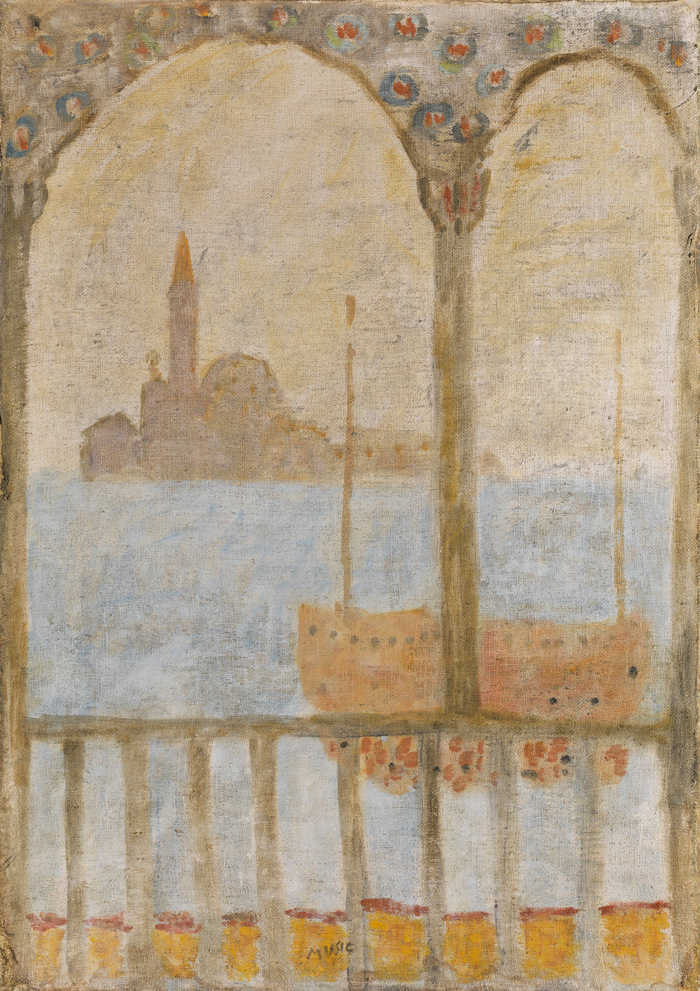 Zoran Music, View of Venice: basin of St. Mark with the San Giorgio Maggiore island
In addition, there are the views of Venice: the domes and façade of the Basilica, the Palazzo Ducale, balustrades, arches, the piazza porticoes, the Basin of San Marco, San Giorgio, the Dogana and the fishing boats. An extensive discerning selection of works created between 1947 and 1953, gathered from private collections and from the artist's archive, completes the exhibition itinerary.
Image 01: Adolfo Wildt, La concezione, 1921. Image courtesy of Palazzo Fortuny and Collezione Merlini
SPRING AT PALAZZO FORTUNY. AN ITALIAN COLLECTION. Artworks from Merlini collection
SPRING AT PALAZZO FORTUNY. THE ZURIGO ROOM. A tribute to Zoran Music
From 24 March al 23 July 2018
Palazzo Fortuny
Venice
Discover: fortuny.visitmuve.it | fortuny.visitmuve.it