Njideka Akunyili Crosby: transcultural identity
Reading Time:
1
minute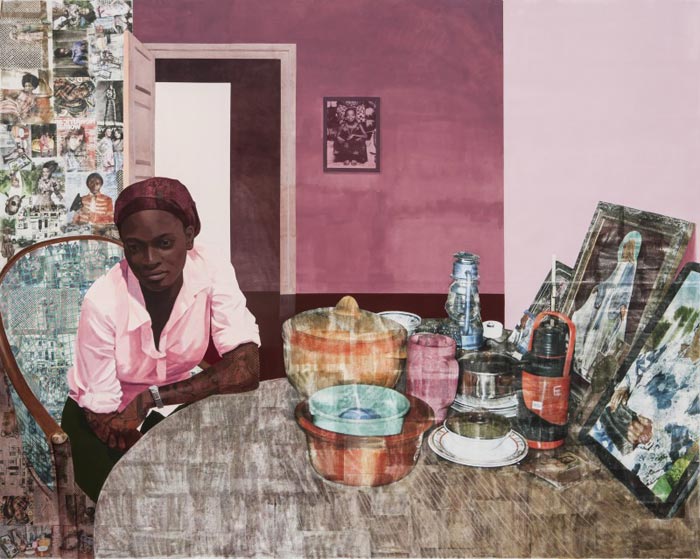 Informed by art historical and literary sources, Njideka Akunyili Crosby's complex, multi-layered works reflect contemporary transcultural identity. Combining drawing, painting and collage on paper, Crosby's large-scale figurative compositions are drawn from the artist's memories and experiences.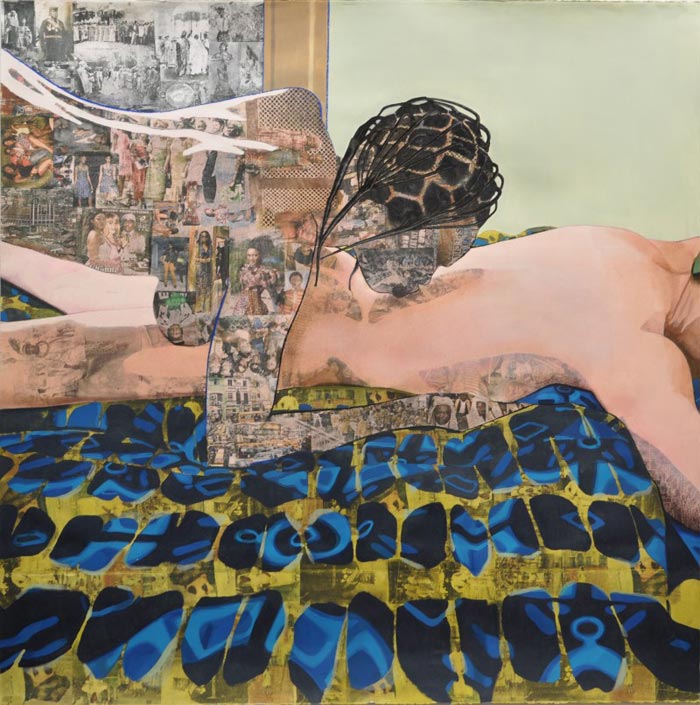 She uses the visual language and inherited traditions of classical academic western painting, particularly the portrait and still life. Crosby's characters and scenes, however, occupy the liminal, in-between zone that post-colonial theorist Homi K. Bhabha refers to as 'the third space', a point of overlap, conflation and mixing of cultural influences specific to diaspora communities.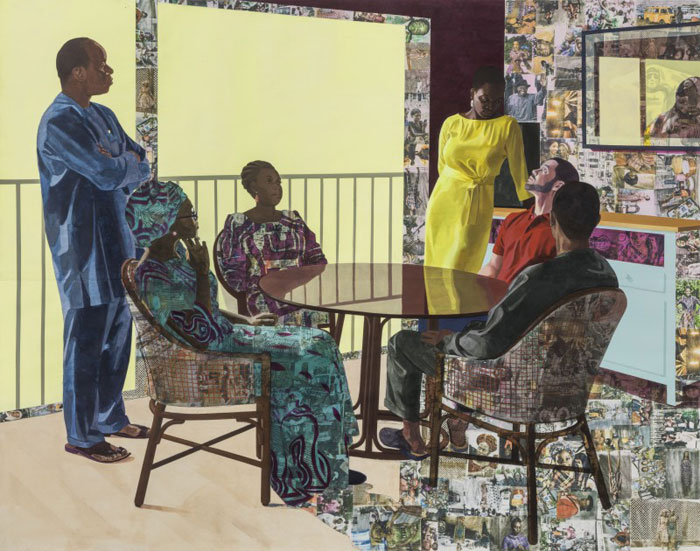 Her cultural identity combines strong attachments to the country of her birth (Nigeria) and to her adopted home (USA), a hybrid identity that is reflected in her work. The artist populates her work with images of family and friends, in scenarios with details derived from everyday domestic experiences in Nigeria and America.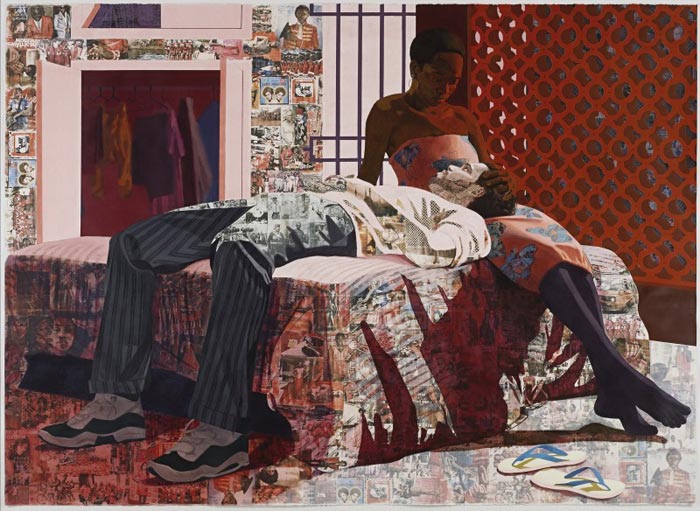 Crosby's painterly compositions are complemented and enhanced by carefully chosen and integrated collage elements, predominantly acetone-transfer prints of small photographic images. Some of these images are from the artist's archive of personal snapshots, magazines and advertisements, while others are sourced from the internet.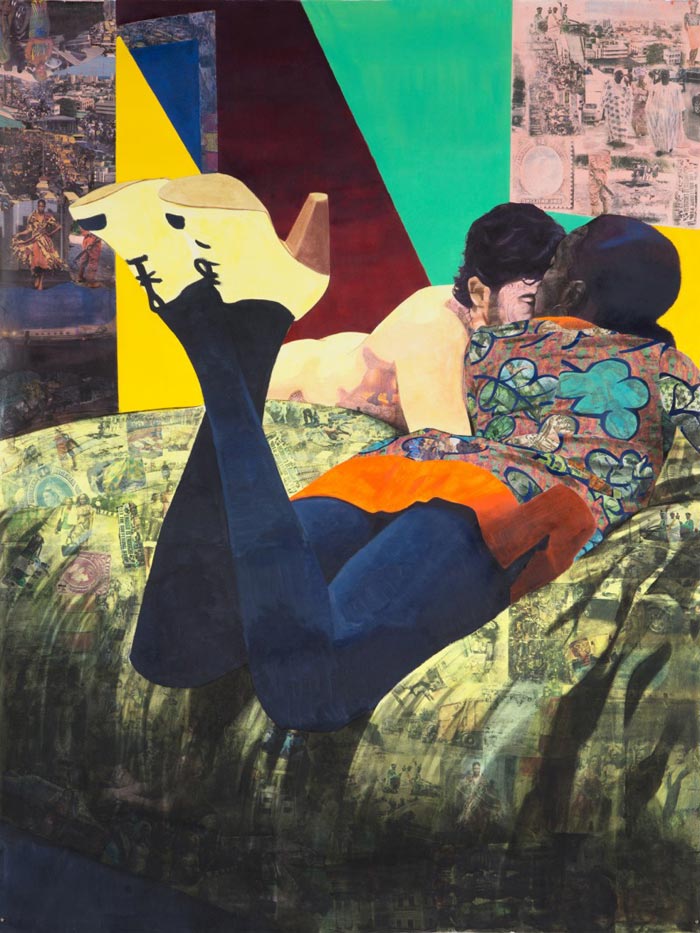 These elements present a compelling visual metaphor for the layers of personal memory and cultural history that inform and heighten the experience of the present.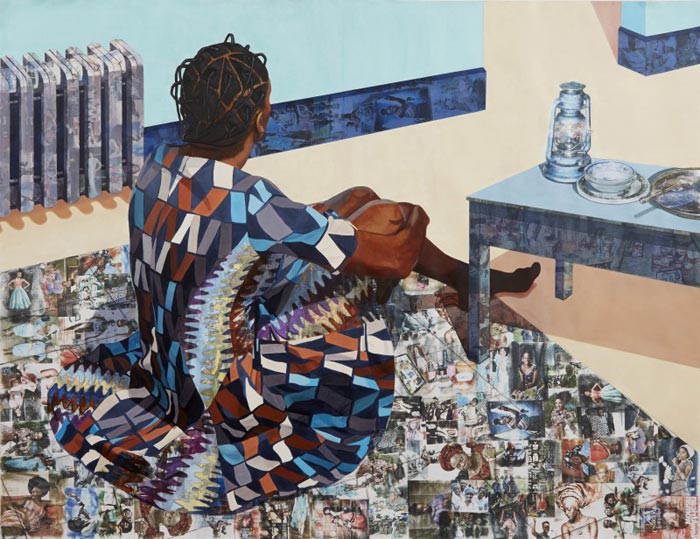 Images courtesy of Njideka Akunyili Crosby
Discover: njidekaakunyili.com | www.victoria-miro.com