Mound by Allison Schulnik
Reading Time:
1
minute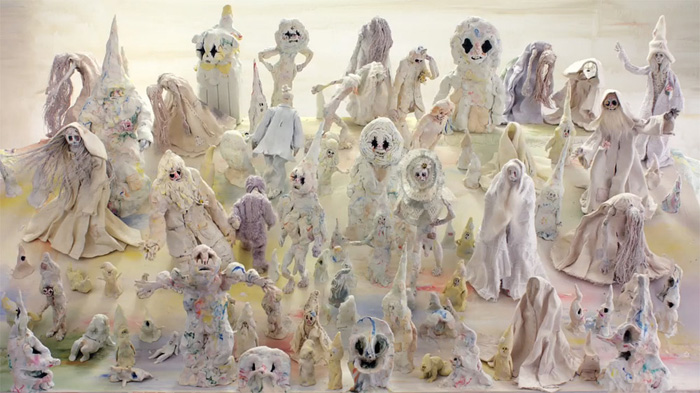 In her video "Mound", Allison Schulnik makes a world full of hobo clowns, misshapen animals and alien beasts come to life through stop motion animation. The characters dance, play, and morph all over each other, melting in colors.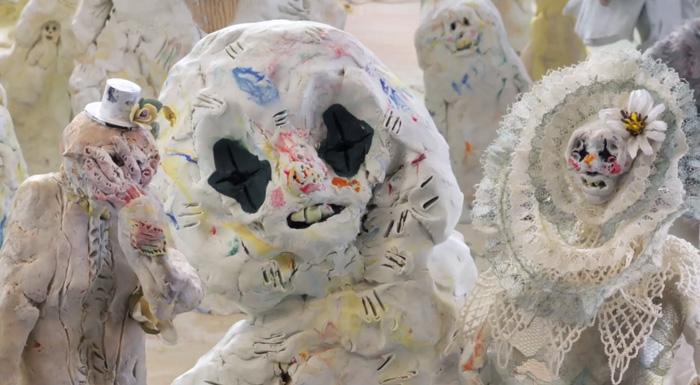 Allison choreographs her subjects in compositions that embody a spirit of the macabre, a Shakespearian comedy/tragedy of love, death and farce. The subjects often stare back at the audience and study them as they are in turn studied.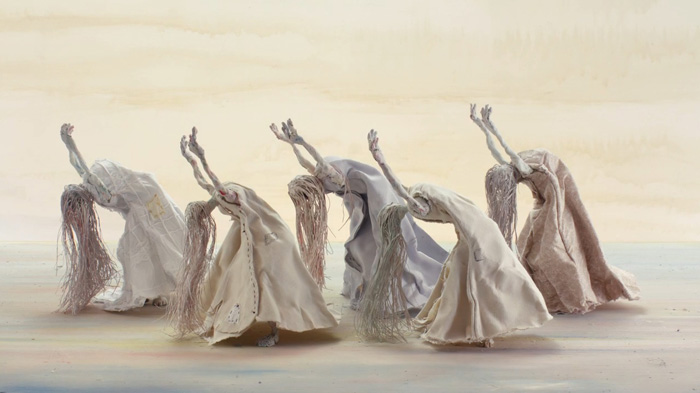 Her subjects occupy dark and morose settings of fecund landscapes or ambiguously ominous backgrounds. Her renderings are sometimes explicit and graphic, though more often critics describe her work as comic and sad all at once.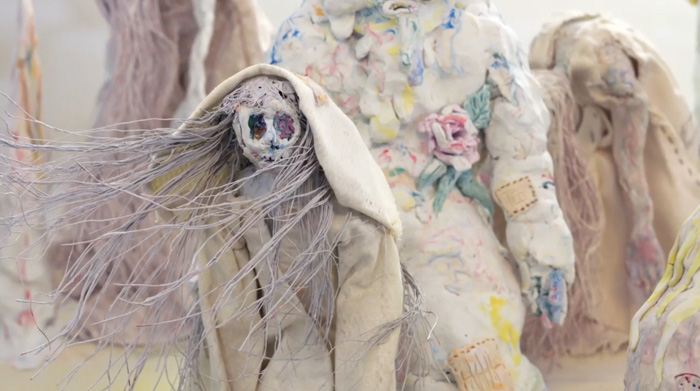 Born in San Diego, Allison earned her BFA in Experimental Animation from the California Institute of the Arts, Valencia (CA). She has had solo exhibitions at the Oklahoma City Museum of Art (OK), Nerman Museum of Contemporary Art (KS), Rokeby Gallery (London), Unosunove Arte Contemporanea (Rome), Division Gallery (Montreal), and ZieherSmith Gallery (NY), in addition to her inclusion in film festivals around the world.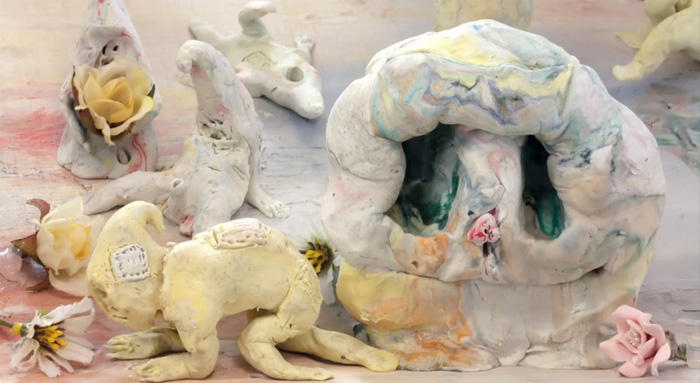 Images courtesy of Allison Schulnik
Discover: www.allisonschulnik.com | vimeo.com