Venice Art Biennale 2017: JAN FABRE – GLASS AND BONE SCULPTURES 1977–2017
Reading Time:
2
minutes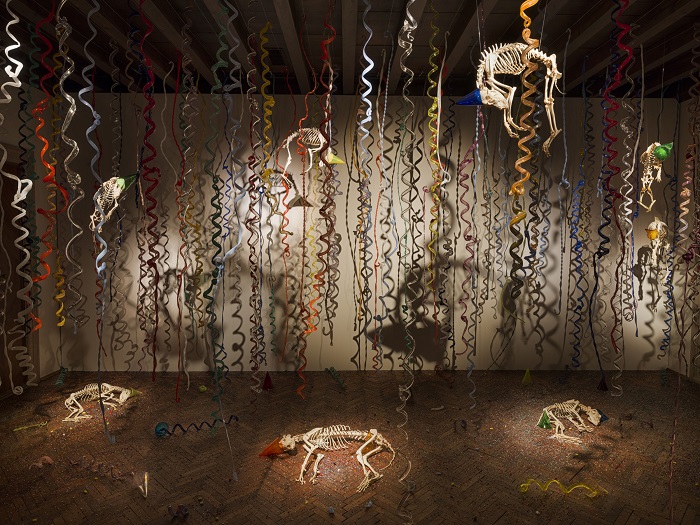 As a Collateral Event of the 57th Venice Biennale, the exhibition "JAN FABRE – GLASS AND BONE SCULPTURES 1977–2017" traces Jan Fabre's output since its early days, prompting a philosophical, spiritual and political reflection on life and death centred on the crucial notion of metamorphosis, presenting works in glass and bone produced between 1977 and 2017.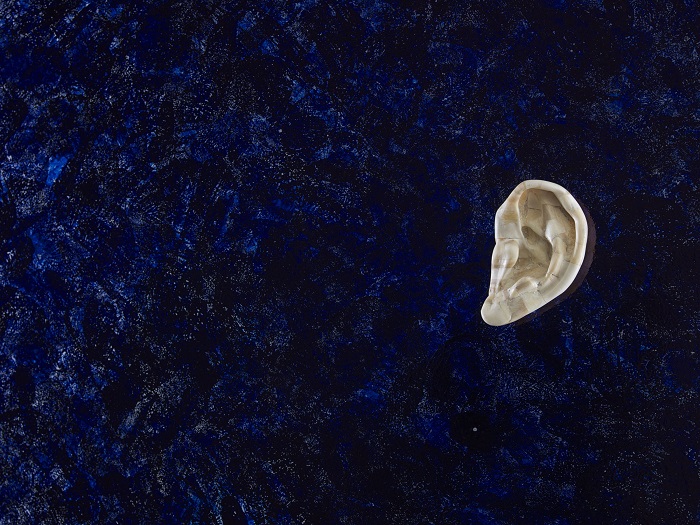 Curators Giacinto di Pietrantonio (GAMeC,Bergamo), Katerina Koskina (EMST, Athens) and Dimitri Ozerkov (Hermitage, St Petersburg) made an exclusive selection of works in glass and animal/human bones from the 1977 to 2017 period, now brought together for the first time.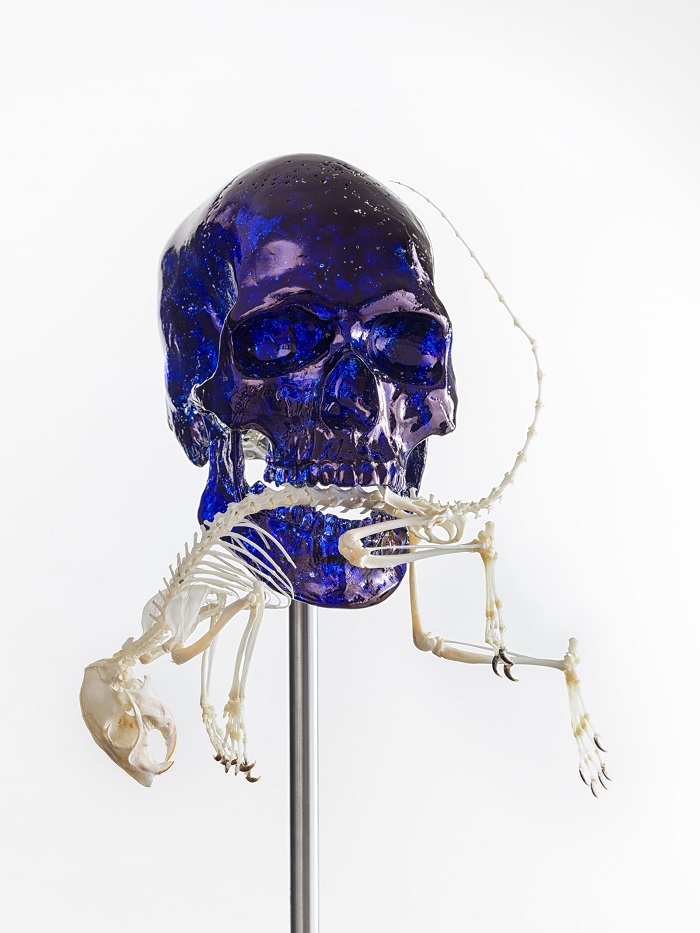 Jan Fabre is fascinated by the alchemy and the memory of materials. With this body of work, the artist refers to both the Flemish masters who used pulverized bone in paint pigment and the craftsmanship of the Venetian glassblowers. Fabre deliberately chooses two hard materials that are strong though at the same time delicate and fragile. Protective and functional.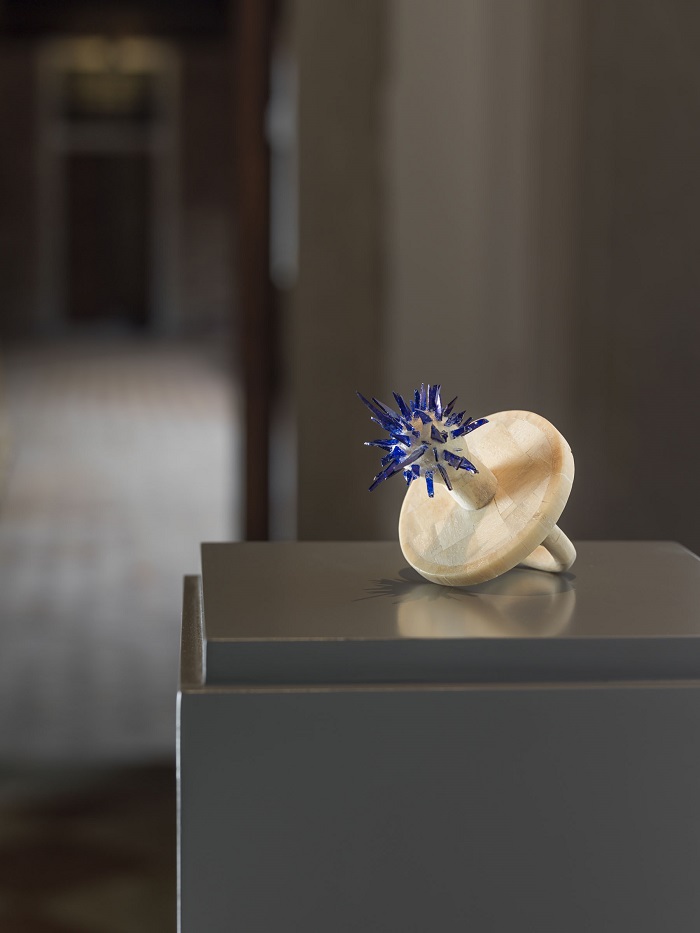 "My philosophical and poetical reason for bringing glass, and human and animal bones together stems from the memory of my sister as a child playing with a small glass object. This made me think of flexibility inherent in human bone and glass. Some animals, and all human beings come out of the womb like molten glass out of a melting oven. Everyone can be moulded, bent and shaped with an amazing degree of freedom." Jan Fabre, 2017.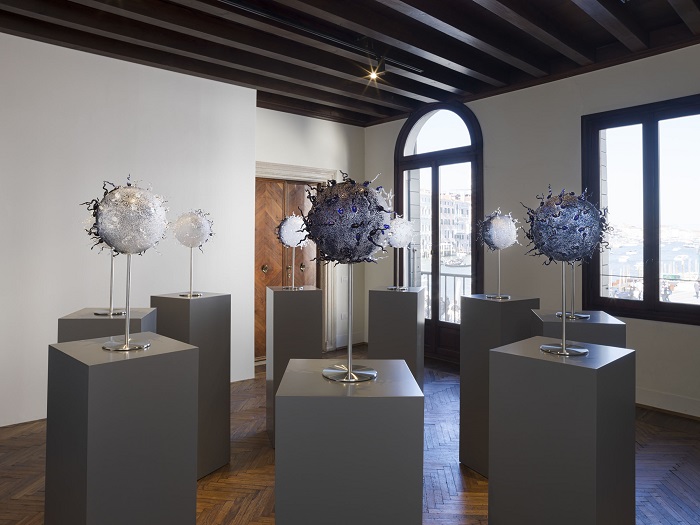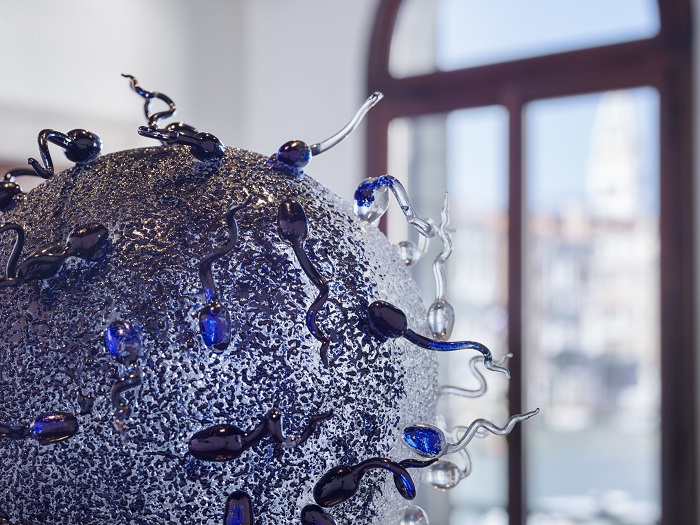 Jan Fabre chooses see-through glass for its metaphorical and factual transparency, employing it in a variety of ways: as a transparent wall surface marked with the incision or the sculptural rendition of an ear, for instance, therefore adding reference to the hearing organ besides that of sight. In some cases the materials retain their natural colours, while in others they are coloured in blue Bic ink, a media that the artist has been using for years in his description of The Hour Blue, the twilight moment at the threshold of day and night marking the metamorphosis of natural time.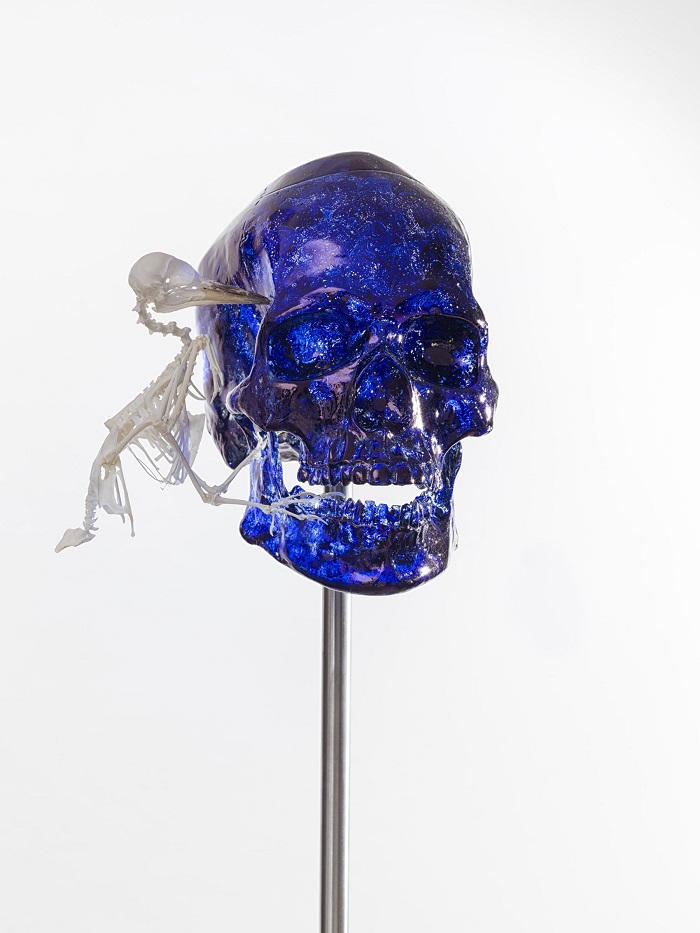 Bones instead are a homage to Flemish masters – a constant feature in Fabre's work: these artists of the past in fact would commonly use crushed bones as a painting material. Fabre's glass and bone works therefore bind the artist's artistic childhood to the history and tradition of antique and modern art, in an on-going reinterpretation of the interlacing past, present and future.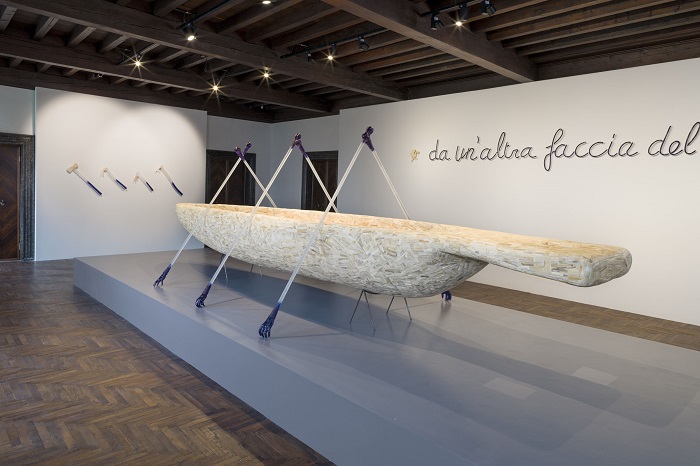 Images courtesy of Angelos bvba. Photos by Pat Verbruggen 
JAN FABRE – GLASS AND BONE SCULPTURES 1977–2017
Abbey of San Gregorio, Venice
13.05.2017 – 26.11.2017
Discover: www.angelos.be