Daniel Arsham: Paris, 3020
Reading Time:
2
minutes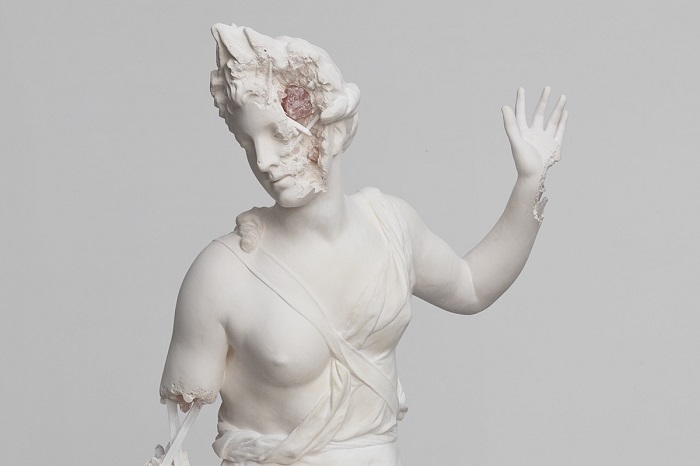 Perrotin Paris is pleased to host Paris, 3020, an exhibition of new works by New York-based artist Daniel Arsham, on view till March 21, 2020. For this exhibition, Daniel Arsham presents a new suite of large-scale sculptures based on iconic busts, friezes and sculptures in the round from classical antiquity.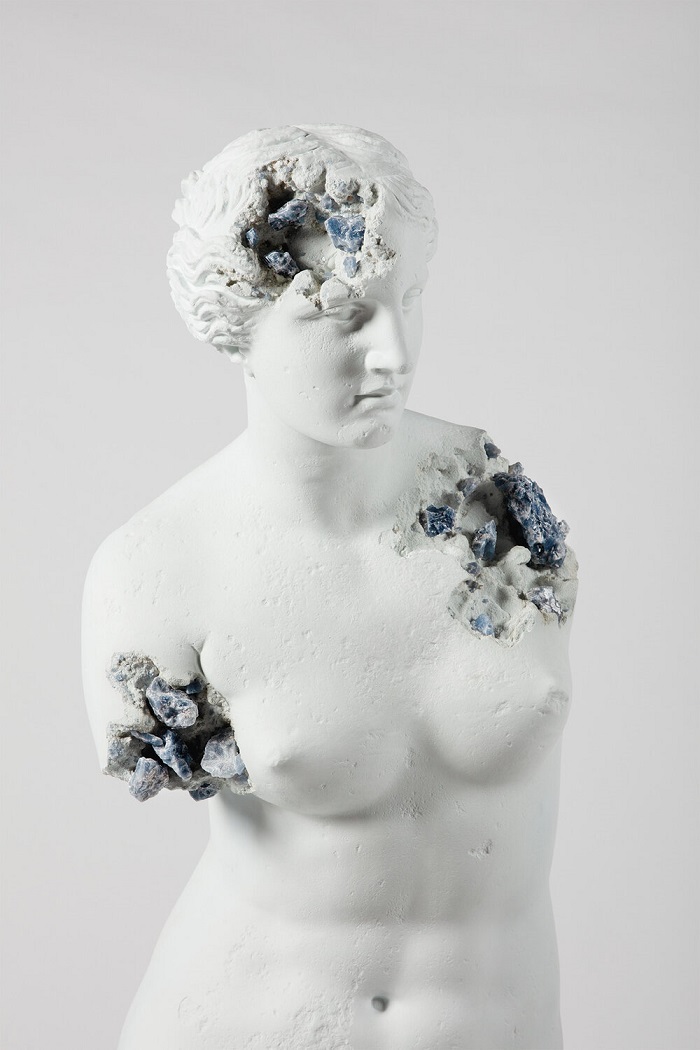 Over the past year, Arsham has been granted unprecedented access to the Réunion des Musées Nationaux – Grand Palais (RMN), a 200-year-old French molding atelier that reproduces masterpieces for several of Europe's major encyclopedic museums. Arsham was able to use molds and scans of some of the most iconic works from the collections of the Musée du Louvre in Paris, Acropolis Museum in Athens, the Kunsthistorisches Museum in Vienna and the San Pietro in Vincoli as source material for this new body of work.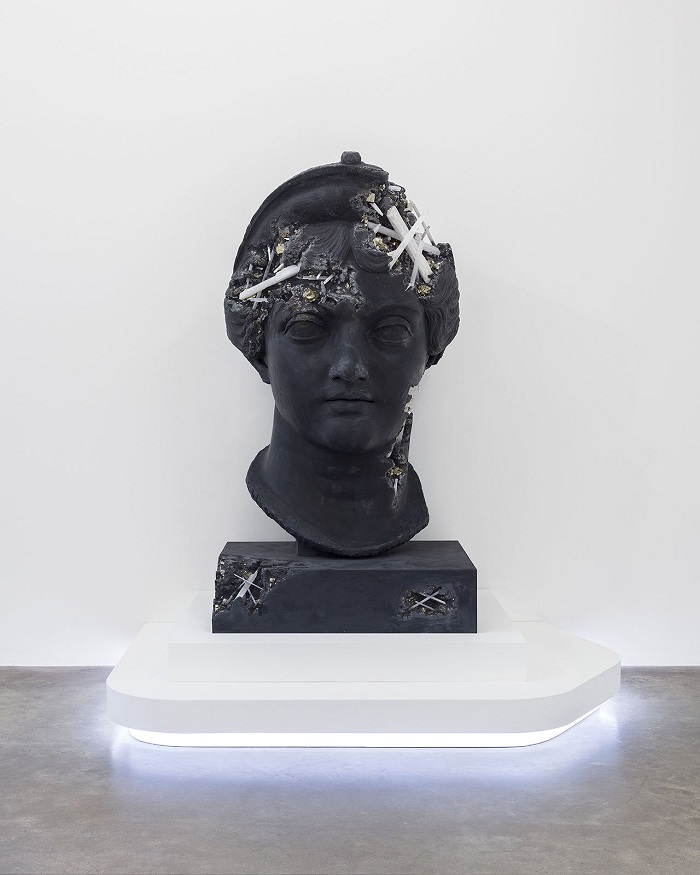 Interested in the way that objects move through time, the works selected by Arsham are so iconic that they have eclipsed their status as mere art object, and instead have embedded themselves into our collective memory and identity.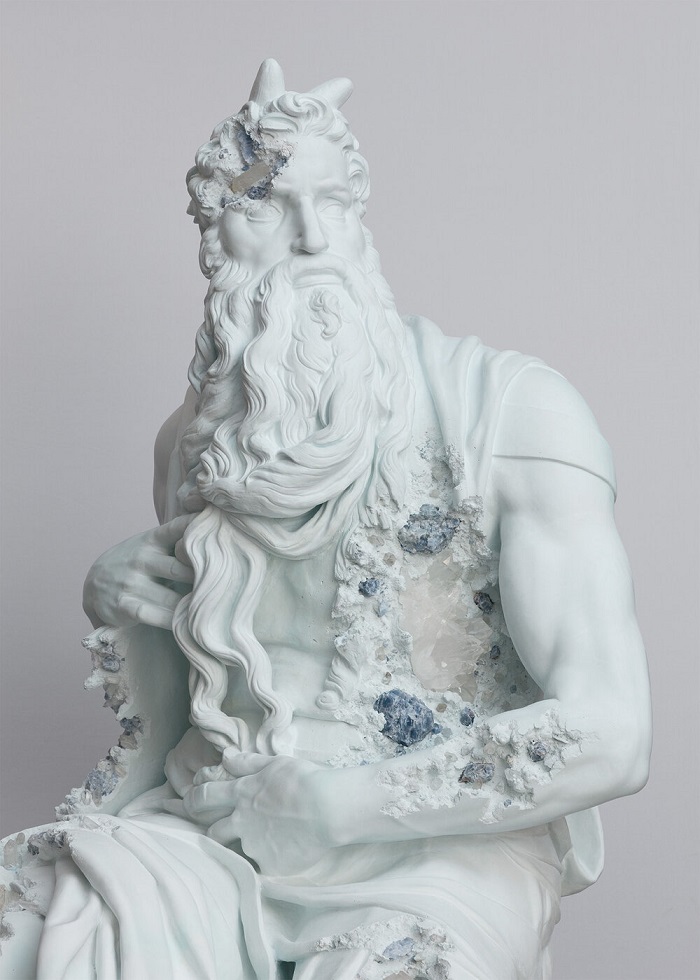 Ranging from Michelangelo's Moses to the Vénus de Milo, each item was cast in hydrostone to produce a perfect to scale replica of the original sculpture, a process that shares formal qualities with historic wax casting. Arsham utilizes natural pigments that are similar to those used by classical sculptors, such as volcanic ash, blue calcite, selenite, quartz, and rose quartz. From that, individual erosions are chiseled into the surface of the hydrostone, a nod to the sculpting techniques of the Renaissance sculptors. Finally, Arsham applies his signature tactic of crystallization.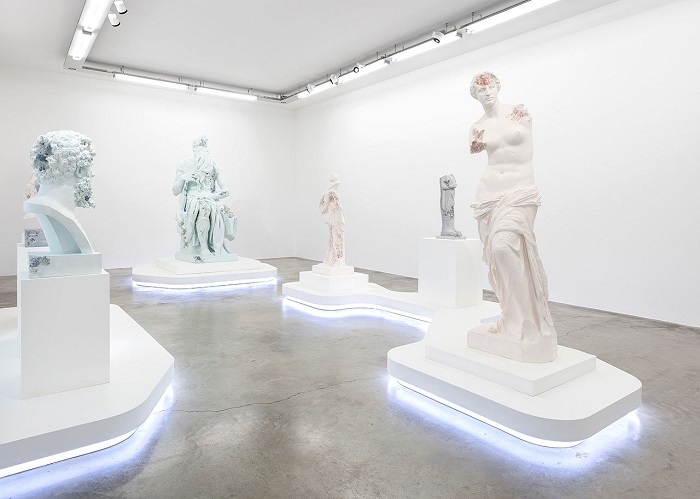 Arsham's practice explores the idea of archeology as a fictionalized account of the past, as well as a tool with which to collapse the past and the present. This concept has become a common thread throughout his practice. Making use of classical and ancient objects, this new body of work experiments with the timelessness of certain symbols, furthering Arsham's previous investigations into objecthood.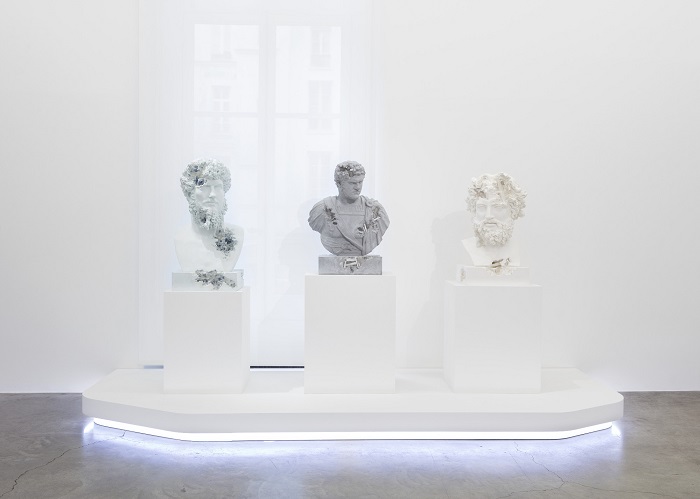 For Paris, 3020, Arsham borrows display strategies from the modern museum, including elevated plinths, dimmed lights, and a series of nested exhibition spaces. By appropriating the visual language of the encyclopedic museum, Arsham makes deliberate reference to how museums have showcased and shaped object history, specifically as a vehicle that canonizes objects within a greater narrative of progress.
Daniel Arsham – Paris, 3020
11.01.2020 – 21.03.2020
Discover: www.perrotin.com