Daniel Arsham "Fictional Archeology" at Galerie Perrotin
Reading Time:
1
minute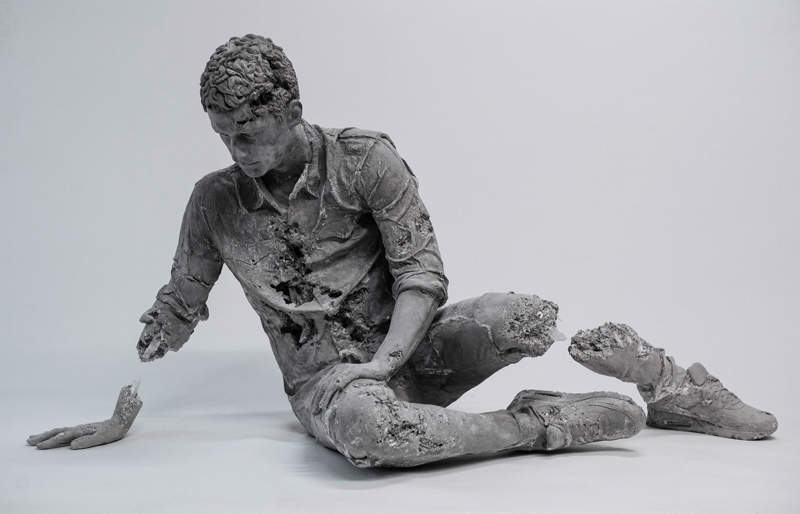 Galerie Perrotin, Hong Kong is pleased to present the tenth exhibition dedicated to American artist Daniel Arsham (b. 1980), which features five eroded sculptures of contemporary human figures and body parts and two installations displaying casts of modern artifacts like future archeological finds.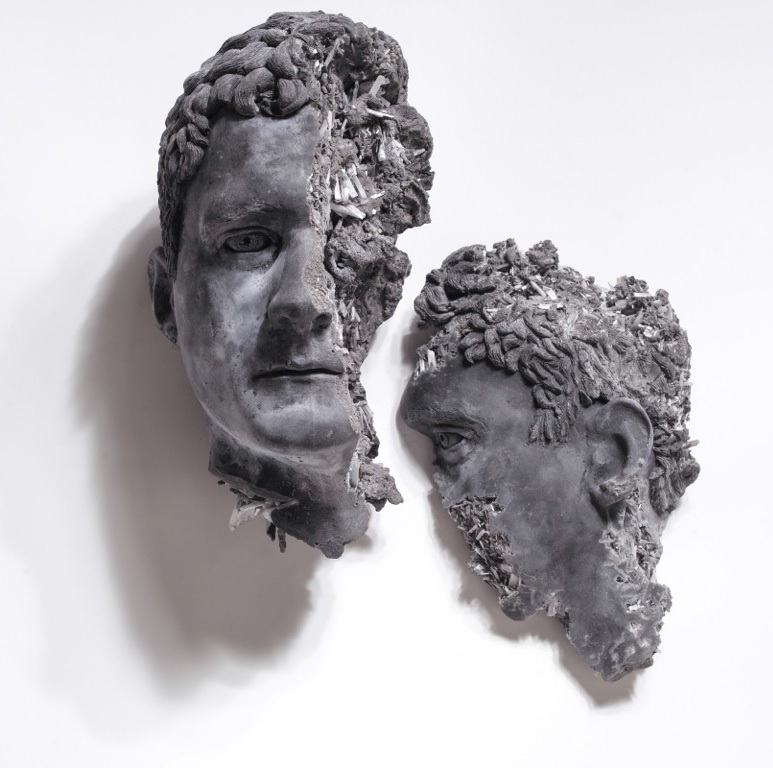 This new exhibition furthers the artist's current exploration of geological materials that he began using four years ago to give a concrete body to his concept of "Fictional Archeology". While the archeologists he observed during his travels to Easter Island, were pulling past artifacts out of the ground, Arsham came to understand that archeology was also, in a way, a work of fiction.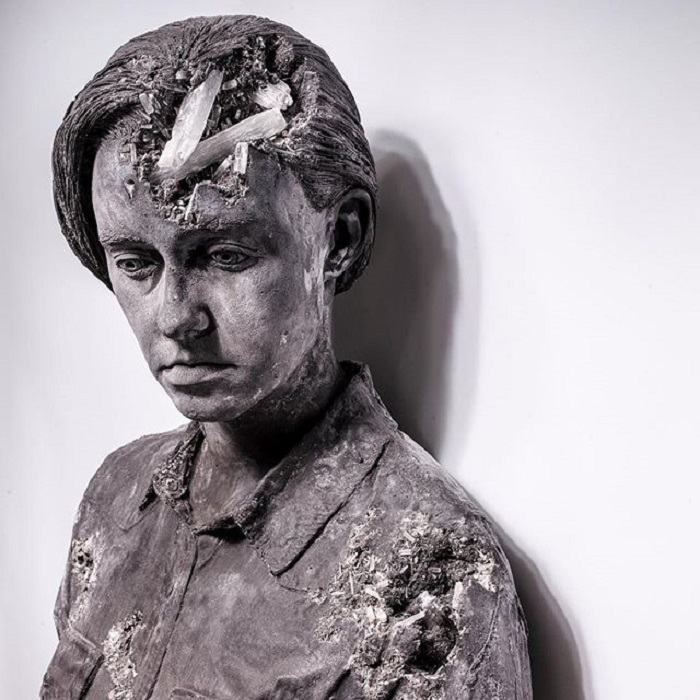 The artist is interested in infusing his own work with the fictional dimension of archeology. He would like us to imagine that we could travel to the future and look back at his cast relics of the present from a dislocated, curious point of view. Archetypal postures of classical sculpture, as well as images and plaster casts of Pompeian victims, inspired the ensemble of five human figures and body parts that Daniel Arsham created in selenite and volcanic ash (all 2015).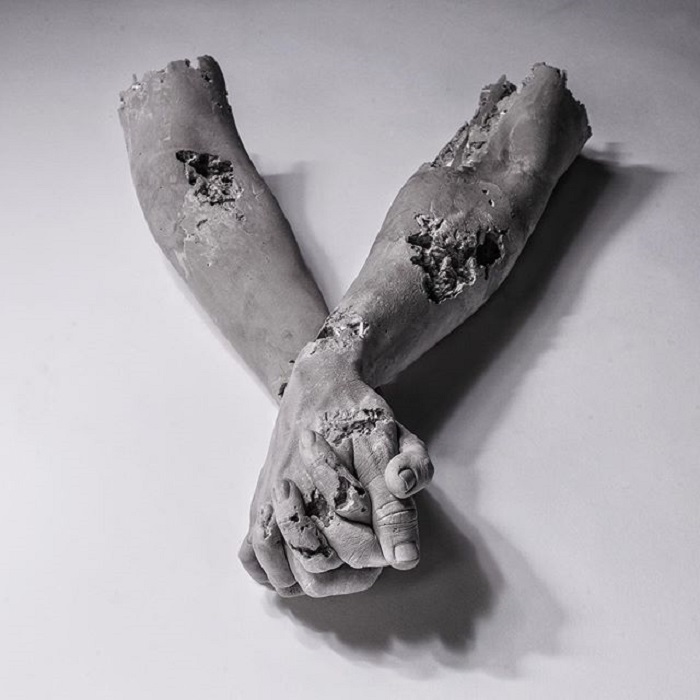 Next to this sculptural ensemble, Daniel Arsham covers an entire wall with black chalkboard paint. In front of it, casts made out of chalk representing body parts, such as hands and faces, as well as various modern artifacts ranging from cameras to telephones and, as a whole, related to communication, were left on a pedestal at the viewer's disposal.
Daniel Arsham – Fictional Archeology
11.09.2015 – 10.10.2015
Images courtesy of Galerie Perrotin, Daniel Arsham

Discover: www.perrotin.com