Biennale Arte 2024: Stranieri Ovunque – Foreigners Everywhere
Reading Time:
2
minutes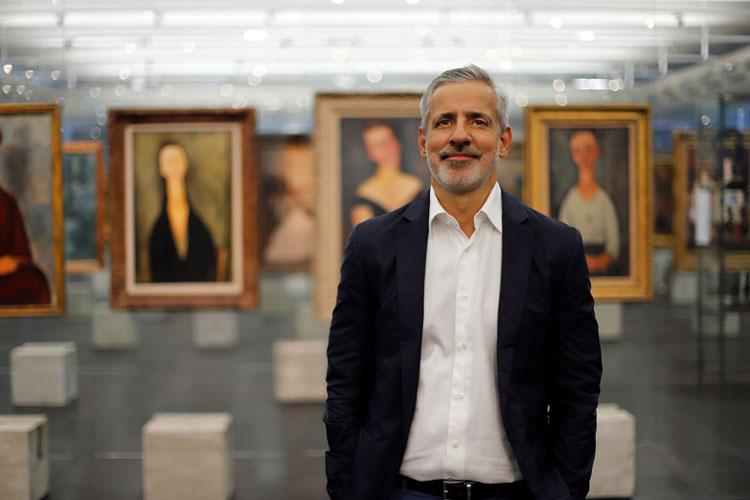 The Biennale Arte 2024 will take place from Saturday 20 April to Sunday 24 November, 2024 (pre-opening on April 17, 18 and 19), curated by Adriano Pedrosa, the first Latin American to curate the International Art Exhibition, and in fact the first one based in the Southern Hemisphere.
Adriano Pedrosa (Brazil) is currently the artistic director of the Museu de Arte de São Paulo Assis Chateaubriand – MASP, where he has curated many exhibitions, including Histories of Dance (2020) and Brazilian Histories (2022). He has recently been appointed the 2023 recipient of the Audrey Irmas Award for Curatorial Excellence, that was presented to him by the Center for Curatorial Studies at Bard College, New York.
"Stranieri Ovunque – Foreigners Everywhere", the title of the 60th International Art Exhibition of La Biennale di Venezia, is drawn from a series of works started in 2004 by the Paris-born and Palermo-based collective Claire Fontaine. The works consist of neon sculptures in different colours that render in a growing number of languages the words "Foreigners Everywhere". The phrase comes, in turn, from the name of a Turin collective who fought racism and xenophobia in Italy in the early 2000s: "Stranieri Ovunque".
As explained by Adriano Pedrosa: «The backdrop for the work is a world rife with multiple crises concerning the movement and existence of people across countries, nations, territories and borders, which reflect the perils and pitfalls of language, translation and ethnicity, expressing differences and disparities conditioned by identity, nationality, race, gender, sexuality, wealth, and freedom. In this landscape, the phrase Foreigners Everywhere has (at least) a dual meaning. First of all, that wherever you go and wherever you are you will always encounter foreigners—they/we are everywhere. Secondly, that no matter where you find yourself, you are always, truly, and deep down inside, a foreigner».
«(…) The Biennale Arte 2024 will focus on artists who are themselves foreigners, immigrants, expatriates, diasporic, émigrés, exiled, and refugees—especially those who have moved between the Global South and the Global North».
In association with the concepts of the stranger, the straniero, the estranho, the étranger, the exhibition will be focused on the production of other related subjects: the queer artist, who has moved within different sexualities and genders, often being persecuted or outlawed; the outsider artist, who is located at the margins of the art world, much like the autodidact and the so-called folk artist; as well as the indigenous artist, frequently treated as a foreigner in their own land.
The production of these artists is the primary focus of this Biennale, and constitutes the International Exhibition's Nucleo Contemporaneo. The International Exhibition will also feature a Nucleo Storico gathering works from 20th century Latin America, Africa, the Arab world, and Asia. In addition, a special section in the Nucleo Storico will be devoted to the worldwide Italian artistic diaspora in the 20th century.
Discover more: www.labiennale.org