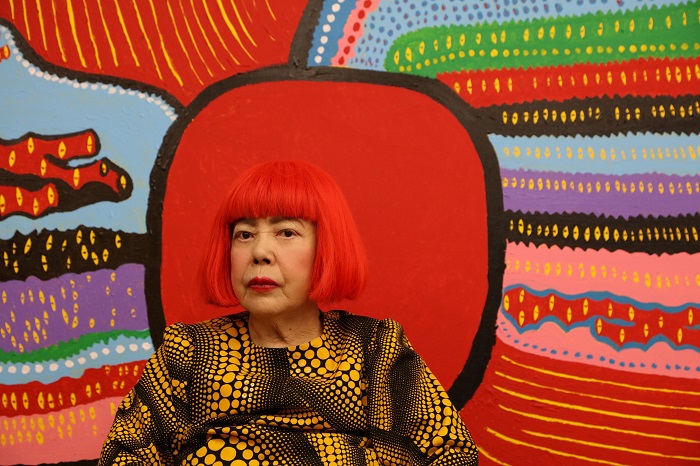 A career-spanning survey of work by leading contemporary Japanese artist Yayoi Kusama (b.1929) opens at Brisbane's Gallery of Modern Art (GOMA) until 11 February 2018.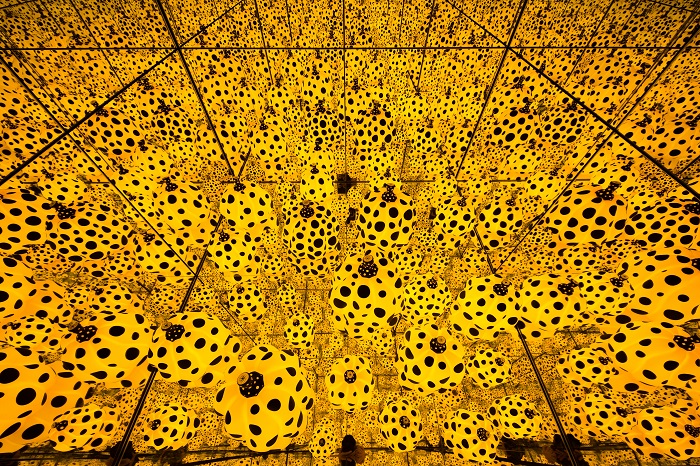 Yayoi Kusama, THE SPIRITS OF THE PUMPKINS DESCENDED INTO THE HEAVENS, 2015. Collection of the Artist, ©YAYOI KUSAMA. Installation view at National Gallery Singapore, 2017
Japanese artist Yayoi Kusama is an international phenomenon. Her beguiling creations and unique perspective, irrepressibly expressed across a career of more than 60 years, have made her a preeminent figure in 21st century contemporary art.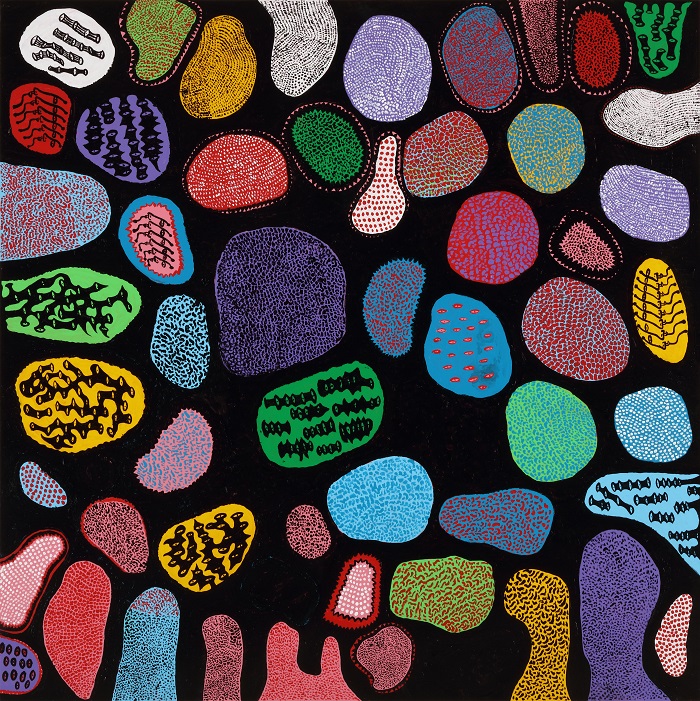 Yayoi Kusama, THE MORE WE SEEK THE MORE DISTANT THE BRILLIANCE OF THE STARS BECOME, 2016. Collection of the Artist, ©YAYOI KUSAMA. Courtesy of Ota Fine Arts, Tokyo/Singapore, Victoria Miro, London, David Zwirner, New York
A focused survey of Kusama's vast body of work since the 1950s, "Life is the Heart of a Rainbow" is presented in five thematic chapters and explores recurring motifs in the 88-year-old artist's oeuvre.
"It draws audiences into the artist's world with its seamless integration of Pop, Surrealism, Minimalism and psychedelia, using her trademark motifs of nets, dots, eyes and pumpkins, and a vocabulary of obsession, obliteration, accumulation, aggregation and infinity" QAGOMA Director Chris Saines said.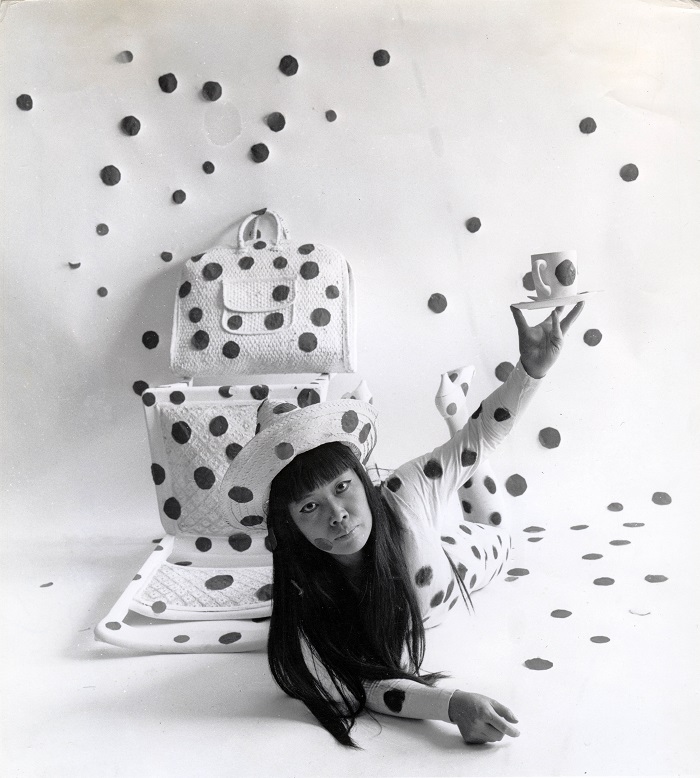 Yayoi Kusama, Self‐Obliteration by Dots, 1968. Collection of the Artist, © YAYOI KUSAMA. Photo by Hal Reiff
It includes early painterly experiments, a multi-decade presentation of her celebrated 'net' paintings, performance, soft-sculpture, assemblage, the iconic 'infinity rooms' and large-scale installations of her later career. It culminates in an encompassing presentation of Kusama's most recent paintings from the visually arresting "My Eternal Soul" series (2009 – ongoing).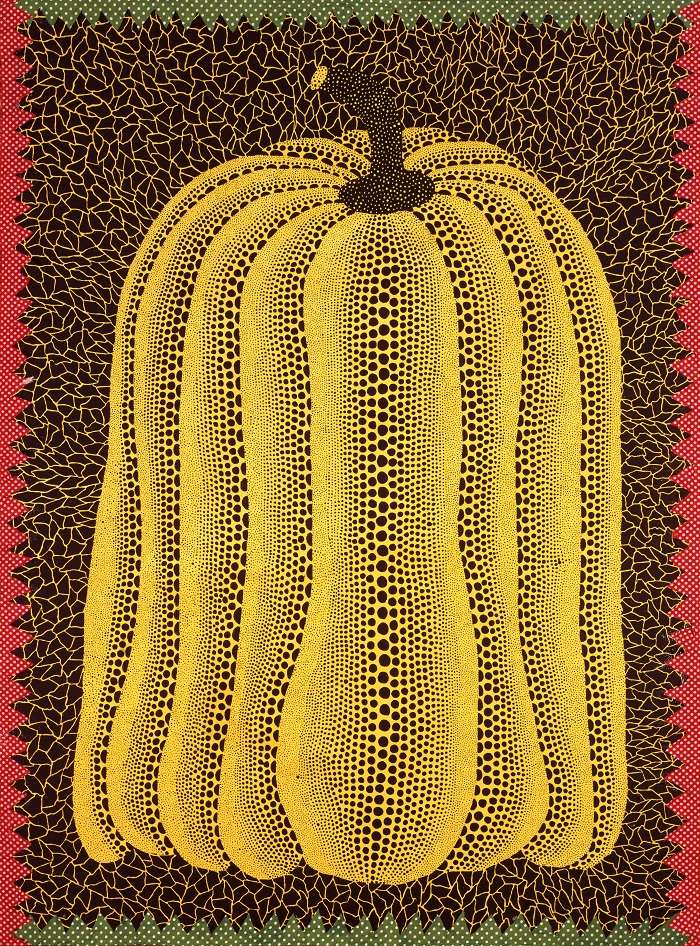 Yayoi Kusama, Pumpkin, 1981. Private collection, Japan. ©YAYOI KUSAMA
During the exhibition, Kusama's iconic work in Gallery's Collection "Narcissus Garden" (1966/2002) is on display in the Watermall at QAG, and the Children's Art Centre at GOMA hosts the immersive interactive "The obliteration room" (2002 – ongoing), a collaboration between the artist and QAGOMA which debuted at 'The 4th Asia Pacific Triennial of Contemporary Art' and has since been experienced by more than five million people at venues around the world.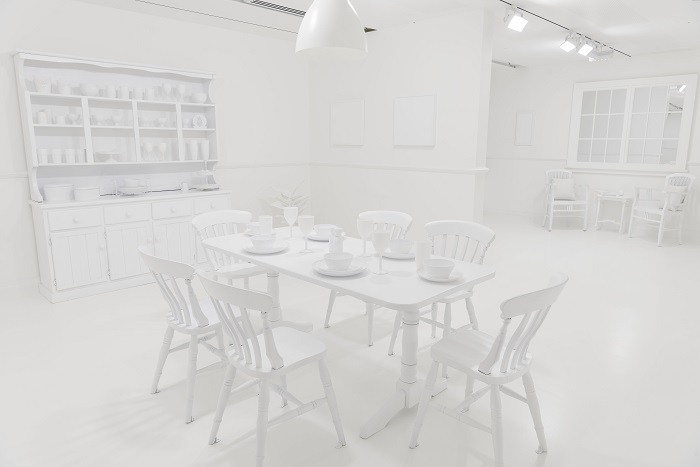 Yayoi Kusama, The obliteration room, 2002 – ongoing. Installationview at QAGOMA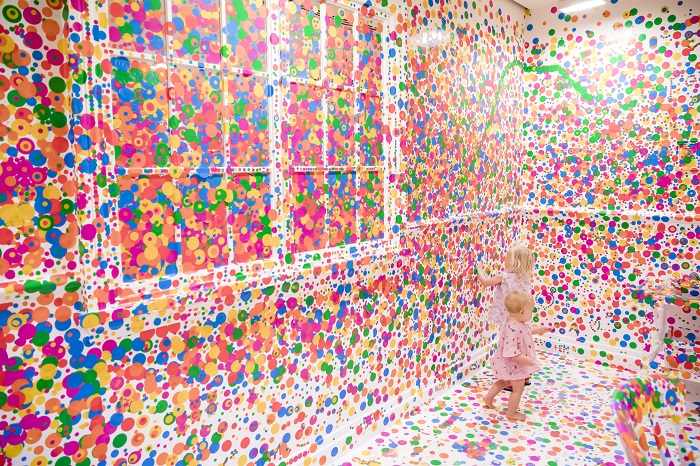 Yayoi Kusama, The obliteration room, 2002 – ongoing. Installationview at QAGOMA
Image 1: Yayoi Kusama in front of Life is the Heart of a Rainbow, 2017. ©YAYOI KUSAMA, Courtesy of Ota Fine Arts, Tokyo/Singapore, Victoria Miro, London, David Zwirner, New York 
YAYOI KUSAMA – LIFE IS THE HEART OF A RAINBOW
04.11.2017 – 11.02.2018
Discover: www.qagoma.qld.gov.au