Victor Fota: cyber-painting
Reading Time:
1
minute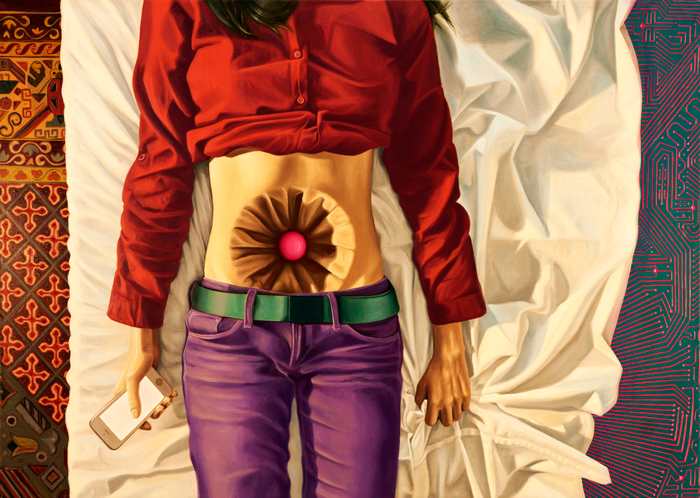 Victor Fota is an emerging Romanian painter focused on experimenting with oil paintings which illustrate concepts and phenomena described by the scientific methods combined with personal introspection.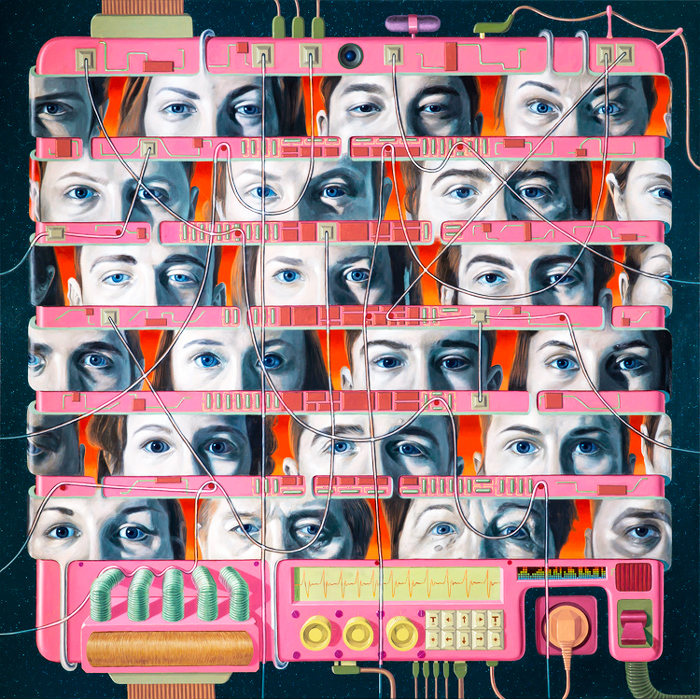 He learned the lesson of the old Flemish painters and re-elaborate the technique merging it with contemporary and often cyber-inspired situations.
In his paintings Victor mixed human figures with computers' components, portraing a particular view on the contemporary life surrounded by technology and trapped in the World Wide Web virtual space.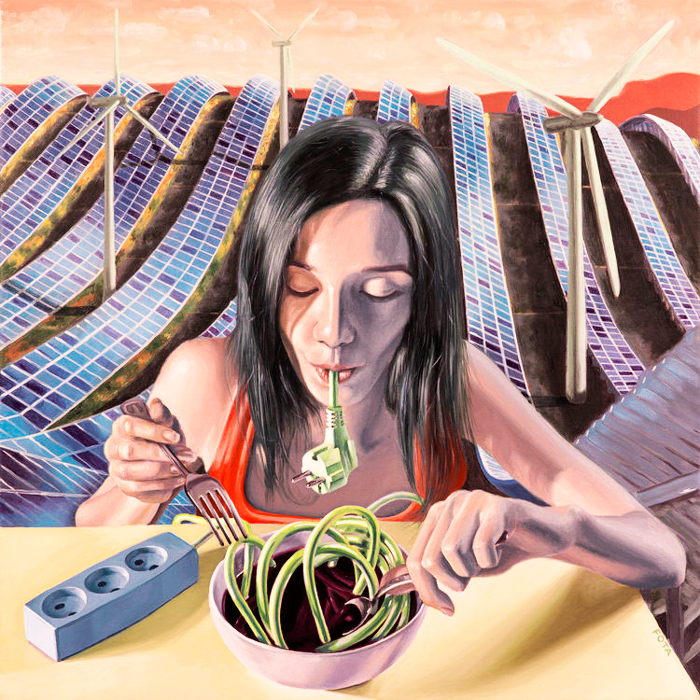 This particular study field, tangled with surreal-inspired images, is represented in his ongoing series "Human Extension", started in 2016.
According to the artist, this series "have a concept based on the relation of man and machine" and "explores this relationship using facts and imagination".
Victor Fota lives and works in Bucharest.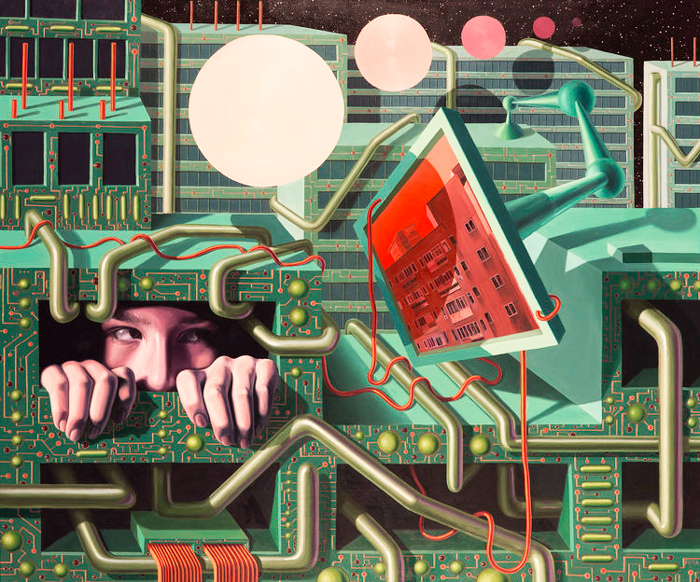 Defective Motherboard. Courtesy of the artist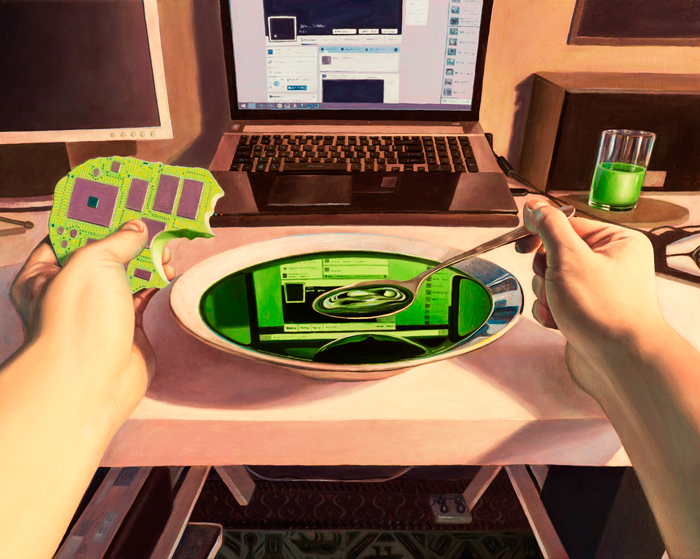 Tech-Soup. Courtesy of the artist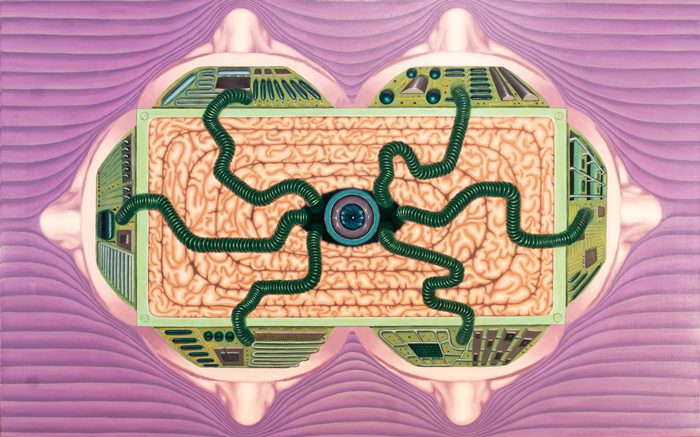 Superior Observer of the Collective Mind. Courtesy of the artist
Image 01: Pleasurable+Sorrow. Courtesy of the artist
Discover: victorfota.com