THE SHOWMAKERS' SHOW: Joel Kwong
Reading Time:
4
minutes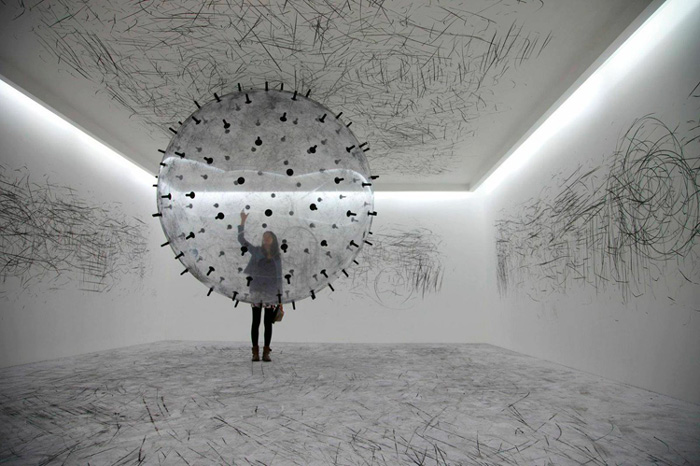 The PhotoPhore asks 5 questions to know more about the curator Joel Kwong (Hong Kong), Programme Director of Microwave International New Media Arts Festival.
The PhotoPhore: What does it mean to be a "curator"? What is the curator's role today? And why did you choose to be a curator?
Joel Kwong: Curare, in Latin, means to take care of. I believe a curator is the person who takes care of artworks. The term "take care of" means that we understand the works, we care of them and we can connect the essence of works to the audiences.
Curator's role has changed during time: in the old days, a curator was the keeper of a cultural/art institution e.g. museum, gallery or archive etc. Keepers/ Curators understand well each work, both the work itself and the history & value of it; then he/she could be the content specialists of the collection, constructing shows/exhibitions based on the collection. Nowadays, we have new forms of curation due to various art forms' evolution – especially media art and digital art. Curators nowadays need to understand audience behavior as well as artists and artworks, in order to bridge in the concepts through various approaches, e.g. exhibition, performance, online and offline experience (online museum? Online screening? Etc.)
I started as an intern in Videotage (a media artist collective in HK in mid 80s – www.videotage.org.hk) when I was an undergraduate. I met lots of artists and curators, and it opened the door to the media art world. Then I joined Microwave in 2006 after my graduation and trained to be a producer/project manager of the festival, understanding every single scope of works. It served as a really good base of knowledge on research and concept development, as well as art project management. Eventually I start doing media art curation in 2009 till now. I believe in technology, science and art: these three integrated into media art that I believe is a key to a better world. Curator, as a role to create content & experience with artists and creators, as a communicator/ bridge to connect to general public, spread important messages from art & cultural perspective. I can't find another role in the field best suit to my belief.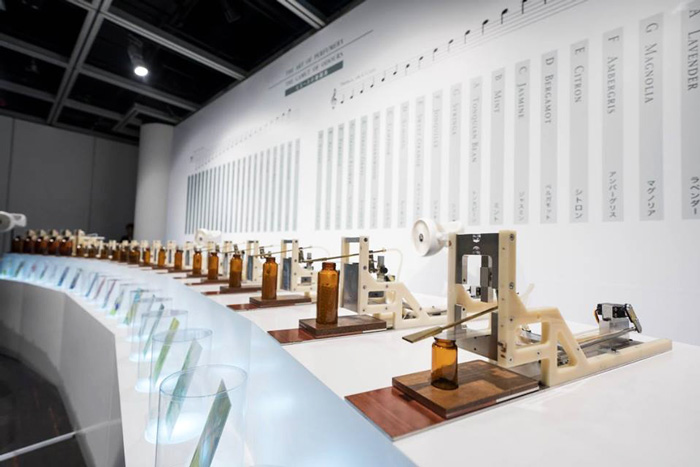 Microwave Festival 2017: Perfumery Organ
The PhotoPhore: What is an "art exhibition" today and which meaning would it have in the contemporary culture?
Joel Kwong: An art exhibition is a "space" that contains artworks and it is open to meet audiences. The venue various a lot nowadays: apart from traditional museums & galleries, we have a lot of art spaces (NGO/ independent/ private), art fairs (in conference center or hotel etc.) or even shopping malls, not to mention public spaces (public art). I think the core concept is the same, but audiences' behavior is changing – how can we provide a platform for audience to engage the works, to look into art and experience art…?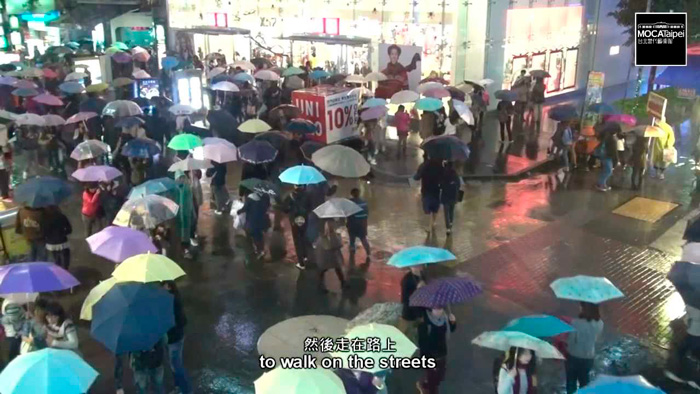 Live Cinema: As If It Were The Last Time
The PhotoPhore: Which exhibition, curated by you, you think is the most relevant, or the one you are most connected with? And why?
Joel Kwong: Only one? That's too difficult… at least I need to pick two!
I've been working for the Microwave festival for more than 10 years, I've researched a lot for each edition, and every single topic/ theme that I curated involves some really important global/local issues. In 2013 – Terra Zero – www.microwavefest.net/festival2013
The concept is about space art – from the imagination beyond the sky (both Eastern and Western thought), from the inspiration from SCI-FI research extends to human future habitat. This is a great research topic and we invited different media artists & groups to explore this topic together. Featuring artworks included: "The Martian Rose" by C-Lab (UK), and "Moon Goose Analogue: Lunar Migration Bird Facility" by Agnes Meyer-Brandis (Germany). Particularly, we organized an opening "experience" inviting WE COLONISED THE MOON (UK) to present "Live Moon Smelling", smelled the moon together with all the audiences; it served as a key to open the gate to get into the world of imagination. – Terra Zero – was a key to know more about our future habitat and also our current situation.
Another one is the "Innovationists" at MOCA Taipei – www.mocataipei.org.tw
I curated a pre-exhibition live cinema performance in Taipei, "as if it were the last time" by circumstance (UK), a couple of months before the exhibition launched in 2012. I wanted to bring invention & intervention in the nature of media art/ technology.  The curated works were very much approachable: instead of staying in the exhibition space, artists walked around in the museum and also the neighborhood. We did city-wised programmes to engage general public, and triggered their interest towards media art. Eventually the second edition of the "Innovationists" toured to Hong Kong during Art Basel Period in 2013 by K11 Art Foundation.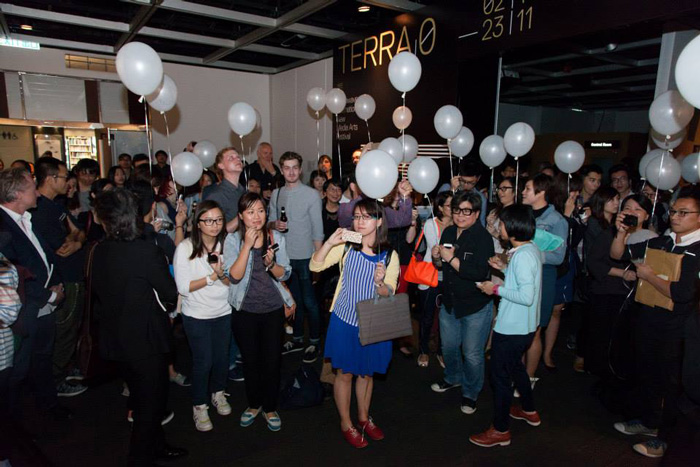 Microwave Festival 2013: Smell Moon Opening
The PhotoPhore: Talk with us about your future projects, new exhibitions and events already scheduled or that are just in your mind for now.
Joel Kwong: Microwave Festival 2018 of course! I am still working on the research and concept, so wont be able to talk much about the content, but I am very much interested in the form of presentation, as well as the performative elements (city hacking/ intervention) of media art works and projects. Also I am trying to challenge the traditional forms of presentation of artworks & programmes. This year I started doing Facebook live, online screening programmes etc., trying to get closer to our audiences and also to work plans out based on changing user behavior. Apart from a media art curator, I am also a lecturer at the Chinese University of Hong Kong, teaching New Media Arts Management in both BA & MA programme. I will continue my teaching practice next year. Moreover, I also take part in different talks every year, talking about media art practice, festival curation & Transmedia storytelling. My next one will be at Kuala Lumpar.
Portrait of the curator Joel Kwong
The PhotoPhore: An exhibition, an artist and a curator that you really admire and that you would like to suggest to the PhotoPhore, to our readers and to all the art lovers.
Joel Kwong: Artist – Yoko Ono / Curator – Hou Hanru (Artistic Director of MAXXI, Rome).
Image 01: Microwave Festival 2014