The Shed theatre by Haworth Tompkins Architects
Reading Time:
1
minute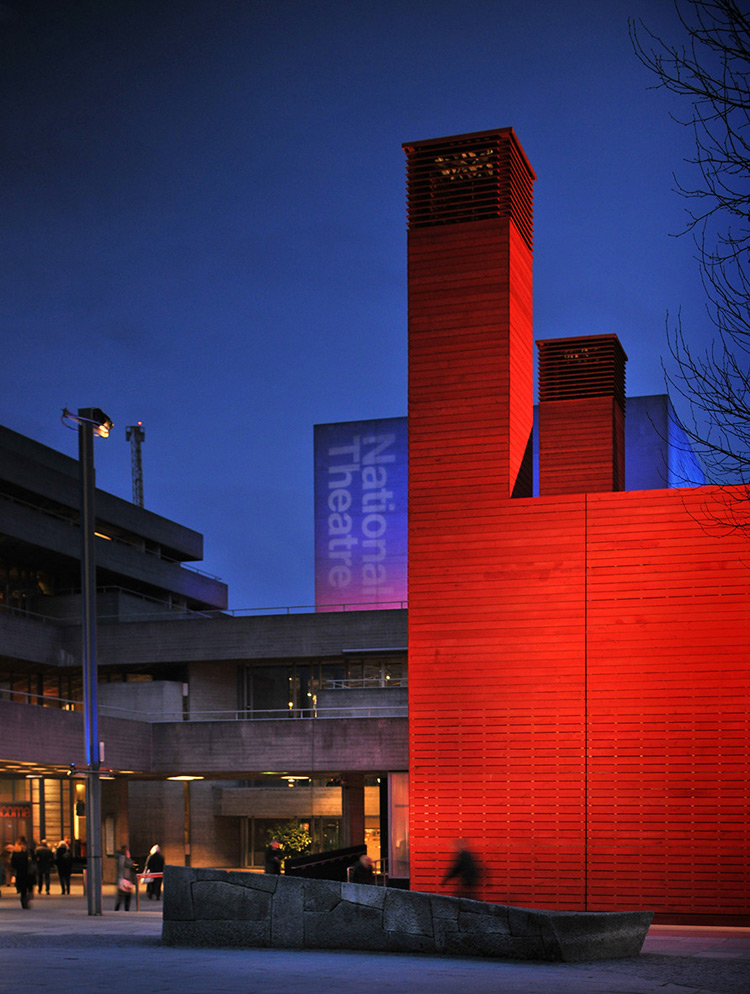 The Shed is a temporary venue for the National Theatre on London's South Bank projected by Haworth Tompkins and theatre consultants Charcoalblue. It gives the National Theatre a third auditorium while the Cottesloe is closed for a year during the National Theatre Future redevelopment.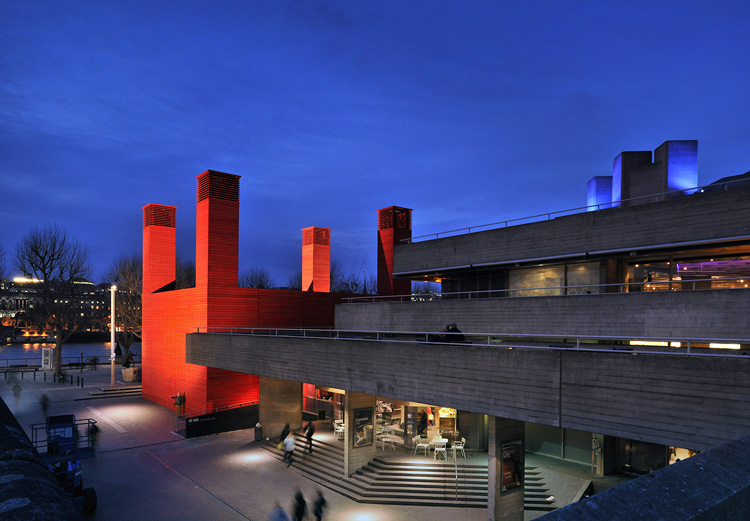 The Shed was designed and built in little more than a year, a collaborative process between the building designers, the National Theatre, and theatre-makers who will work in the space, in a way that more closely resembled a theatre show than a conventional construction project.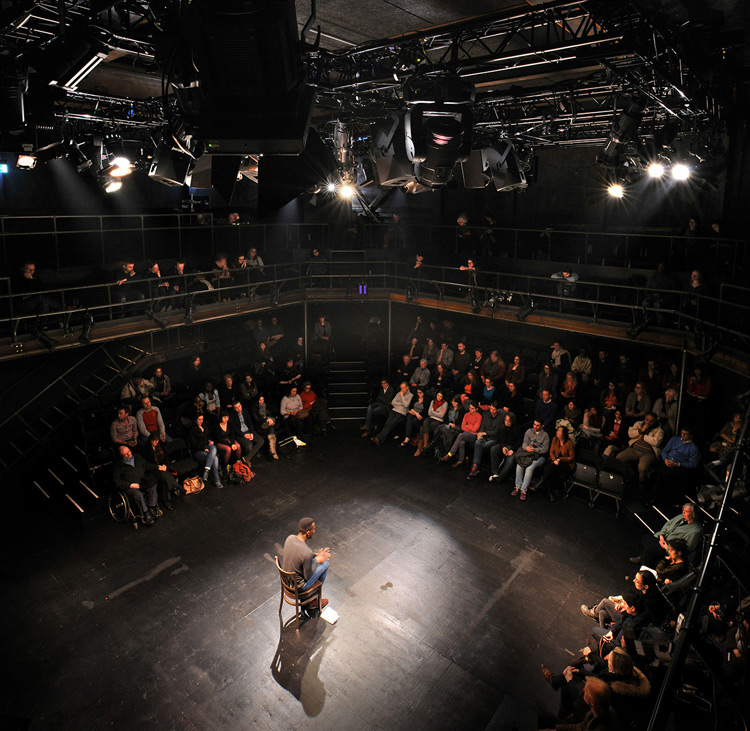 The temporary nature permits a structure that can be seen less as a building than as an event or installation – a vibrant intervention on London's South Bank designed to entrance, and sometimes bewilder, passers-by for a period of twelve months.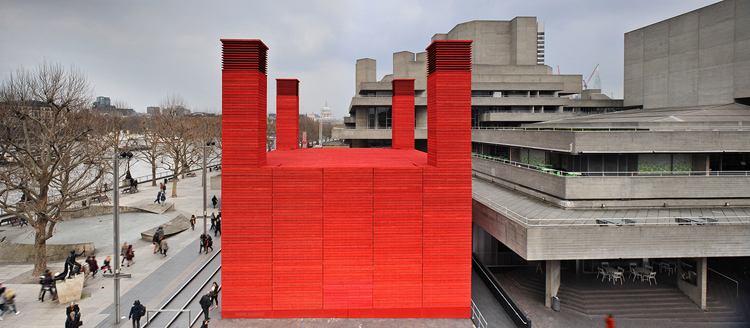 Its simple form houses a 225-seat auditorium made of raw steel and plywood. The rough sawn timber cladding refers to the National Theatre's iconic board-marked concrete, and the modelling of the auditorium and its corner towers complement the bold geometries of the National Theatre itself. The Shed's brilliant red colour covering the entire mass of a form without doors or windows, announces its arrival boldly against the geometric concrete forms of the National Theatre, giving it a startling and enigmatic presence.
Images courtesy of Philip Vile
Discover: www.haworthtompkins.com