Elisabeth von Samsonow & Juergen Teller: THE PARENTS' BEDROOM SHOW
Reading Time:
3
minutes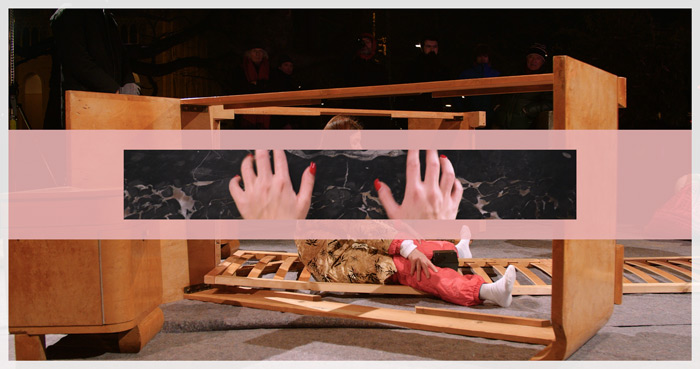 THE PARENTS' BEDROOM SHOW è un progetto dell'artista austriaca Elisabeth von Samsonow e del fotografo Juergen Teller, curato da Christian Bauer, direttore artistico della State Gallery of Lower Austria. Il progetto analizza le peculiarità che riguardano l'architettura temporale degli atti performativi e la loro archiviazione.
La mostra è presentata da Zuecca Projects e the PhotoPhore.
"The Parents' Bedroom Show" nasce da una performance realizzata da Elisabeth von Samsonow nel 2018 in uno spazio pubblico a Monaco di Baviera, e documentata da Juergen Teller. La performance affronta la tensione tra la sfera pubblica e l'intimità, gravitando attorno al concetto Freudiano della Urszene, "scena originaria".
Durante la performance, la camera da letto matrimoniale allestita in scena, diviene un crocevia per storie / biografie individuali e collettive. Diviene l'origine della Volontà di Sapere.
La performance è un evento temporale che rompe il limite del tempo e lo proietta in uno spazio "non-rituale" denso di significato. La fotografia dell'evento produce quindi delle "singolarità" provenienti da un tempo passato che, attraverso l'archiviazione dell'atto performativo, diventano poi eterne.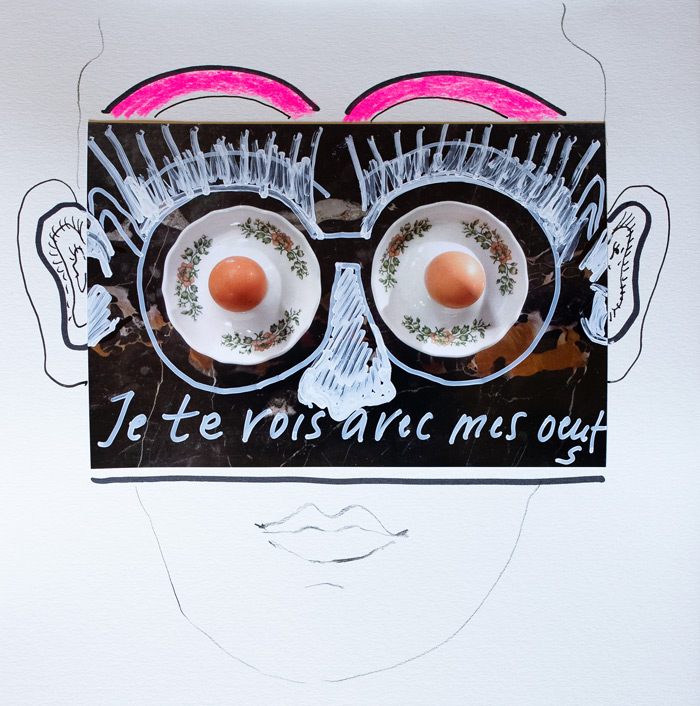 Il ruolo di Juergen Teller in questo progetto, non è quello del semplice fotografo che documenta la performance. Egli è esso stesso un "complice" che, attraverso le manipolazioni temporali che il medium fotografico mette a disposizione – riproponendoci l'atto performativo in un tempo ed in un ordine differente da quello della sua effettiva realizzazione – inverte il corso temporale della vita verso la morte.
Poiché esiste una connessione costitutiva tra la performance e i media che la presentano (fotografia e video), la mostra vuole rendere esplicito come questa connessione possa essere intesa come un esperimento artistico di riconfigurazione del tempo.
THE PARENTS' BEDROOM SHOW: La performance a Venezia
THE PSYCHOPOLITICAL SOUVENIR SHOP
Live performance: 08.05.2019, h. 18.00

Elisabeth von Samsonow (performance), Ida-Marie Corell (musica) e  Ebadur Rahman (riprese).
Con la collaborazione di THE DISSIDENT GODDESSES' NETWORK / Contemporary Prehistories, Academy of Fine Arts, Vienna.
La nuova performance, che verrà realizzata live durante l'opening della mostra "The Parents' Bedroom Show", analizza la dimensione affettivo-commerciale degli oggetti di uso quotidiano (incluse alcune piccole statue di divinità, copie della Venere di Willendorf).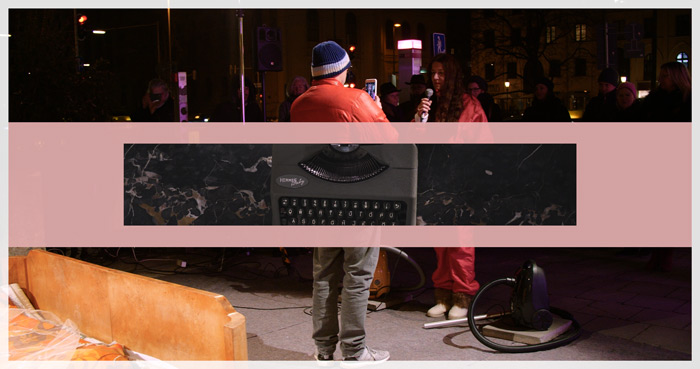 The Parents' Bedroom Show, still from the movie filmed during the performance in Munich, Lauren Klocker (camera), Elisabeth von Samsonow and Lauren Klocker (post-production), Courtesy of the artists
Mettendo in mostra una serie di oggetti personali, e disponendoli in scena come se si assistesse ad una liturgia Ikebana (arte giapponese della disposizione dei fiori recisi), l'artista interagisce con il pubblico descrivendo gli oggetti presenti, regalandoli o vendendoli. La performance alterna momenti di presentazione, spiegazione, analisi e distruzione.
L'azione e gli oggetti si intrecciano fra di loro, connettendo la dimensione storica con quella affettiva e della memoria. La performer (Elisabeth von Samsonow) si presenta agghindata e piena di oggetti cuciti addosso, quasi ad impersonificare un negozio di souvenir in "slow-motion".
La performance inizia nella sala espositiva di THE PARENTS 'BEDROOM SHOW, e da lì si muove lentamente ed in modo improvvisato attraverso lo spazio pubblico di Venezia, portando con sé un seguito di pubblico.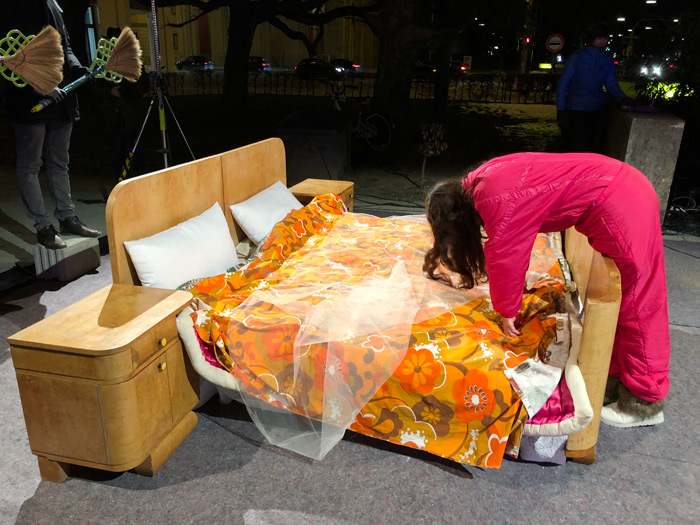 THE PARENTS' BEDROOM SHOW: Catalogo della mostra
In occasione della mostra, verrà pubblicato il catalogo Elisabeth von Samsonow/Juergen Teller, The Parents' Bedroom Show/Creating Time, Verlag für moderne Kunst, Vienna.
Il catalogo presenterà testi di Christian Bauer, curatore della mostra, Felicitas Thun- Hohenstein, curatrice del padiglione austriaco alla Biennale di Venezia 2019, Nina Tabassomi, curatrice e artistic and managing director della TAXISPALAIS Kunsthalle Tirol, Domenico Fallacara, curatore e co-fondatore di the PhotoPhore, e l'intervista tra Elisabeth von Samsonow e Juergen Teller.
Il catalogo è pubblicato dalla State Gallery of Lower Austria, in collaborazione con Zuecca Projects e the PhotoPhore, Venezia.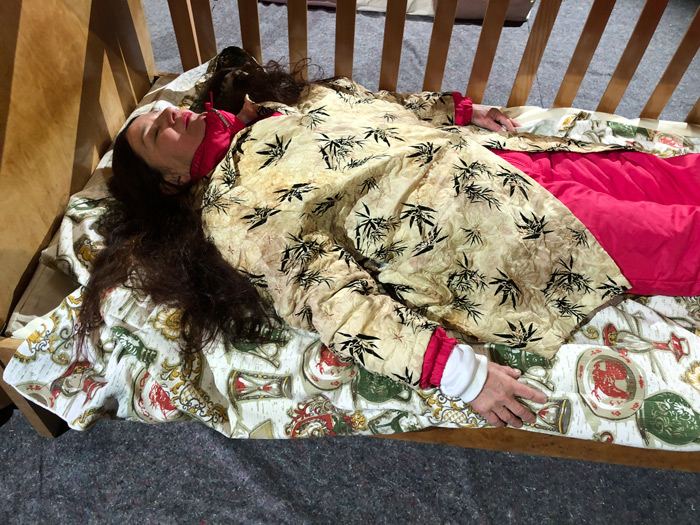 THE PARENTS' BEDROOM SHOW
Elisabeth von Samsonow & Juergen Teller
09.05 – 31.07.2019
10.00 am – 06.00pm
Opening and Performance
08.05.2019
06.00 pm
Spazio Ridotto
Calle del Ridotto 1388
San Marco
30124 Venezia
—
Presentato da Zuecca Projects e the PhotoPhore
Curato da Christian Bauer, direttore artistico della State Gallery of Lower Austria
Con il patrocinio del Goveratore della Bassa Austria, Johanna Mikl-Leitner, e l'Ambasciatore tedesco in Austria, S.E. Dr. Johannes Haindl
—
Discover: www.samsonow.net | www.zueccaprojects.org
Press kit: drive.google.com