Optical controversy by Sean Newport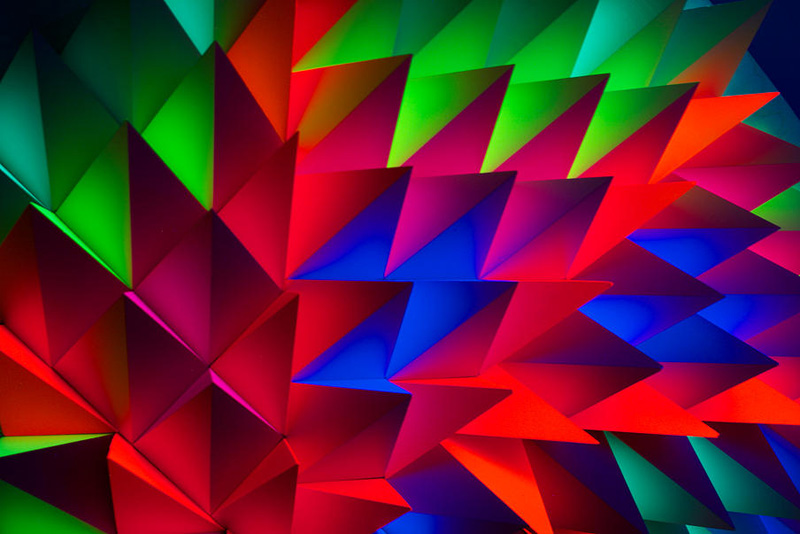 Sean Newport is an American San Francisco based artist whose work varies from design to colorful pointed sculpture.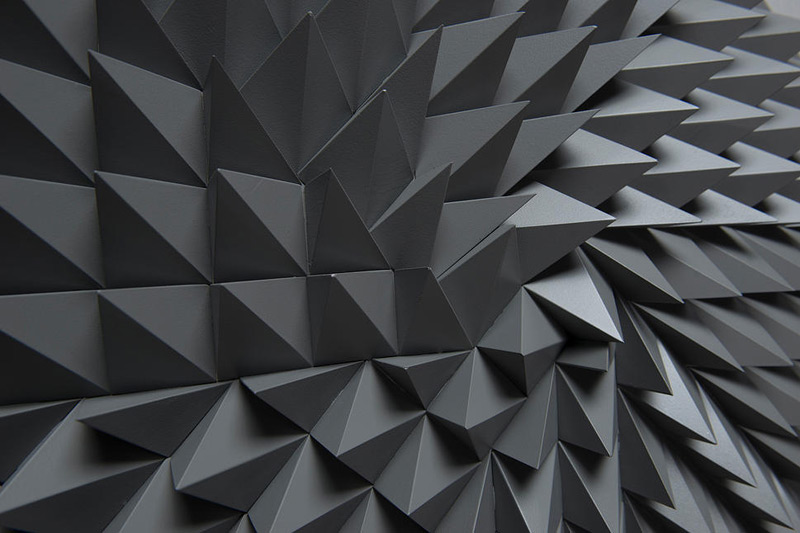 Working primarily as a woodworker, Sean Newport has honed his skills as a carpenter to fine artist over the past 5 years.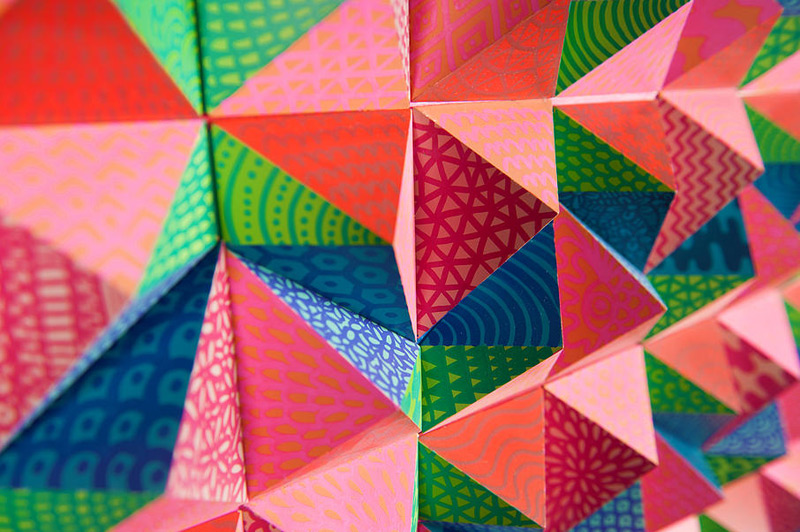 Conceptually, his sculptures deal with perceived notions of reality and the idea of creating a digital aesthetic through analogue processes.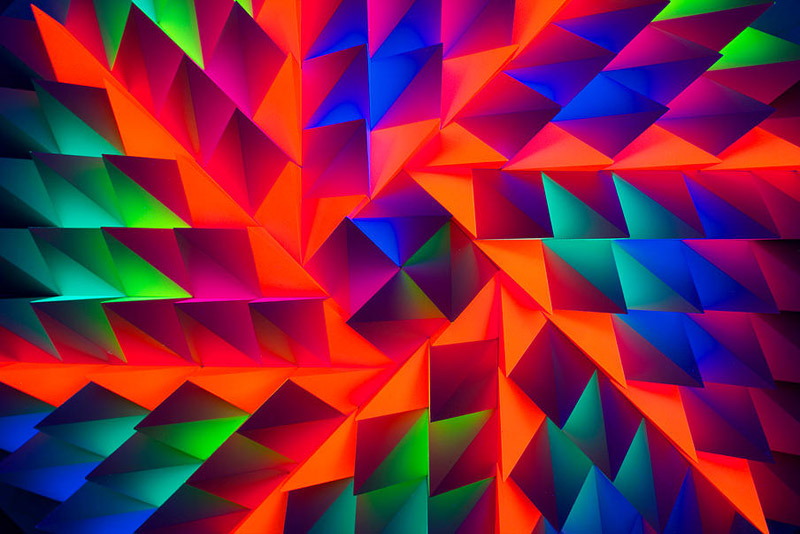 To achieve this, Sean Newport manipulates wood into three-dimensional shapes, then paints and arranges them into a vibration of glowing patterns, the result is a mesmerizing display of geometric design.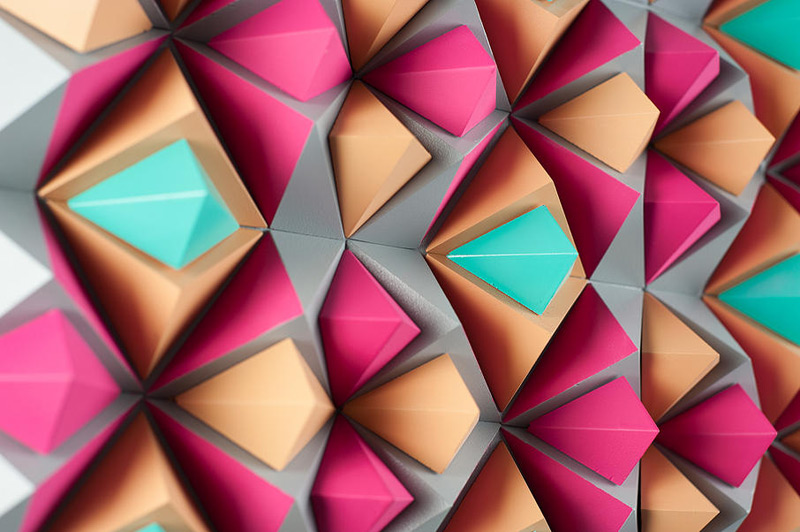 A major objective in Sean Newport's work is to manipulate color and light in a way  that bends reality.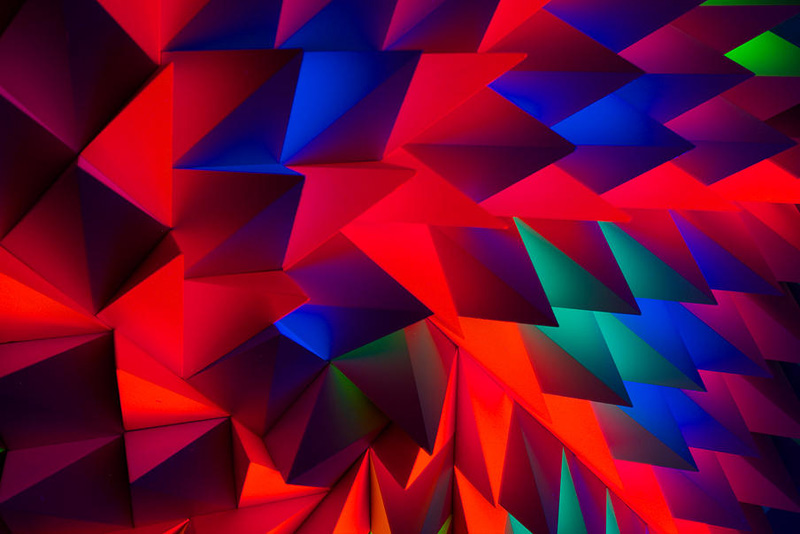 Each shape is individual and creates a perception within itself. When multiplied, the multitude of these shapes' peaks and valleys cast shadows on one side and illuminate colors from another.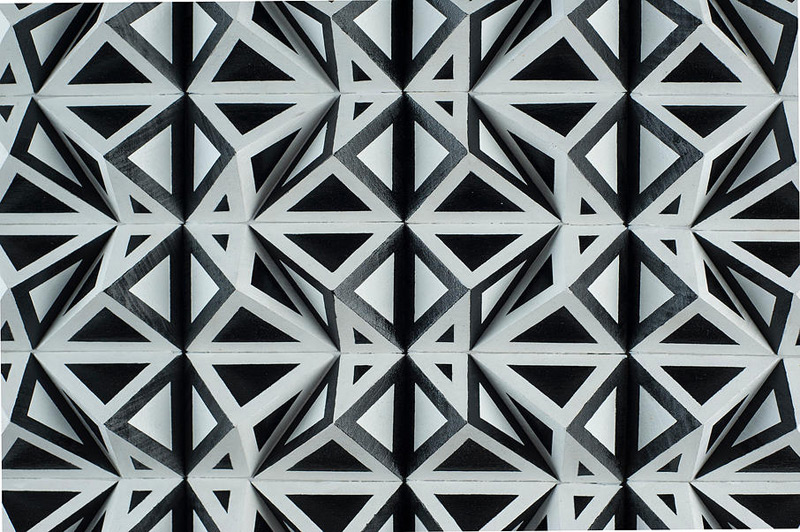 Each angle of perception changes the pattern; any directional light shift alters the shapes differently and dramatically. Sean Newport is fascinated by the way perception and consciousness behave when confronted with optical controversy.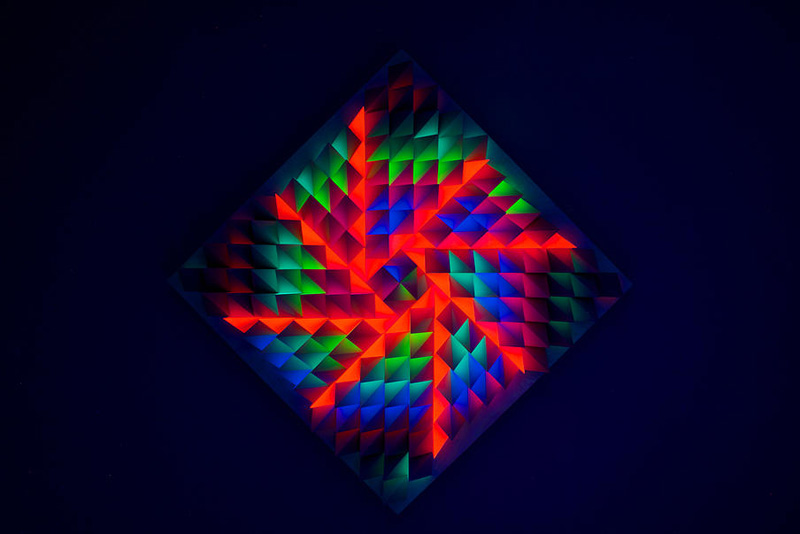 Exploring how our brains react to optical falsehoods, his work enables us to delve deeper into reality's notions that are inherently rooted within ourselves.
Images courtesy of Sean Newport
Discover: www.sean-newport.com