SCOTTS Restaurant by Unknown Works
Reading Time:
2
minutes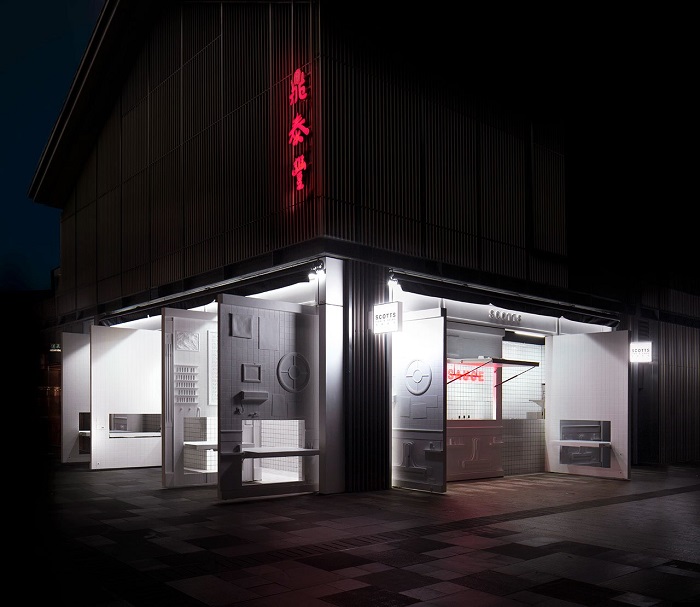 Fish and chips shops from around the UK were 3d scanned by London and Hong Kong based creative studio Unknown Works, and digitally replicated to form the active, unfolding facade of SCOTTS, a concept restaurant in Chengdu, China.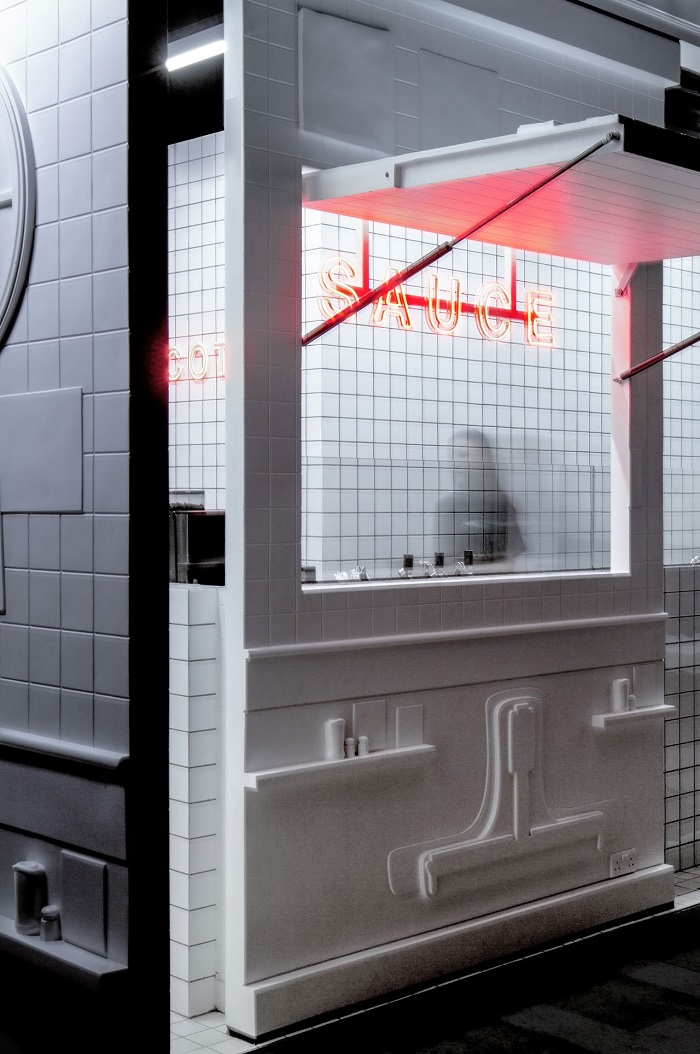 The tiny 33sqm restaurant sits within Taikoo Li, an upmarket shopping district in the heart of Chengdu, China's fourth largest city. With the interior space being so limited for dine-in guests and the exterior envelope being such a visible marker of the site, it was immediately obvious that the facade itself should play the key role in the project – forming both an active space for restaurant goers to inhabit, as well as being the conceptual framework for the entire restaurant.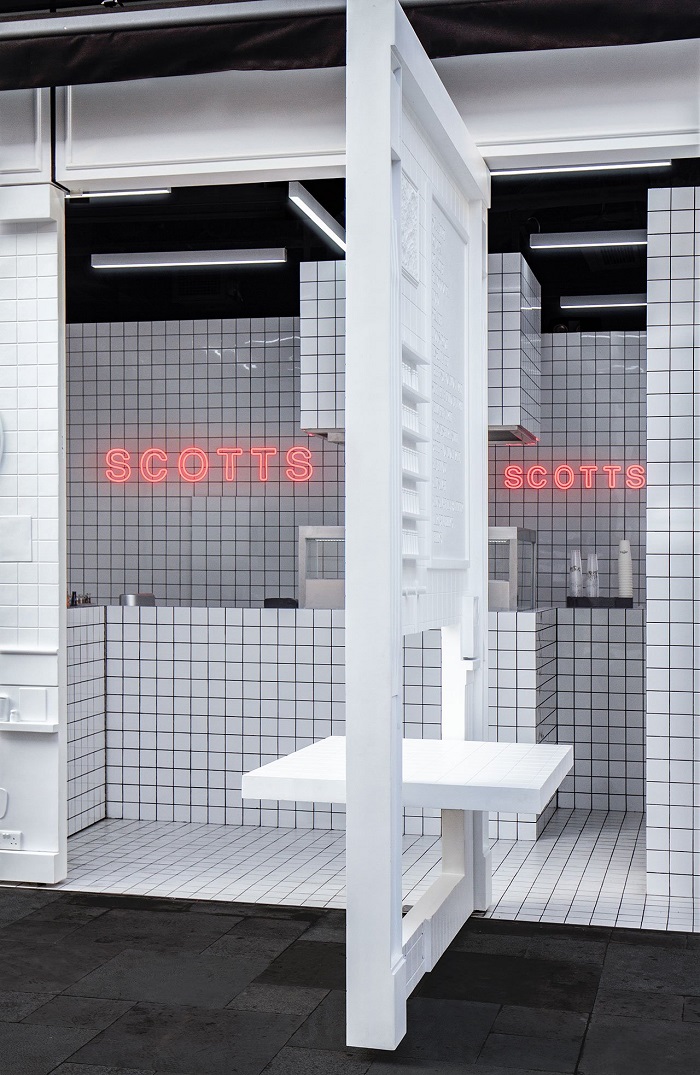 The concept was formalised through 3D scans of existing textures, patinas, interiors and exteriors of a variety of fish and chips restaurants around the UK, including the original Scotts in York. Meticulous details and idiosyncrasies such as ornate facades, joinery details, salt shakers, fishy trinkets and even down to wallpaper textures have been digitally captured and replicated.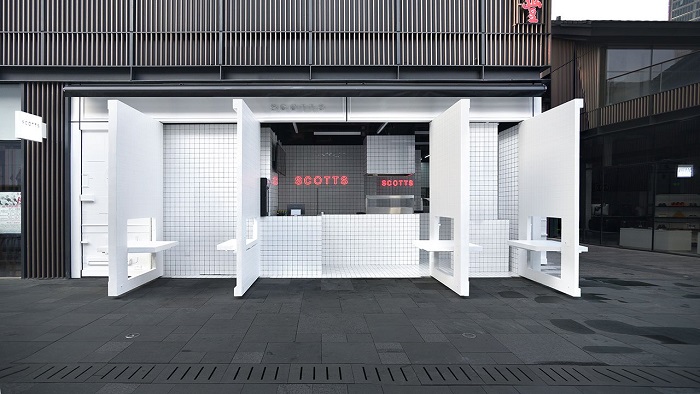 Each door that makes up the facade unfolds to form both the characterful face to the newly transplanted chippy, as well as acting as the integrated furniture for this compact but prominent intervention. Tables unfold from the centre of each panel giving each diner a framed view of their neighbours.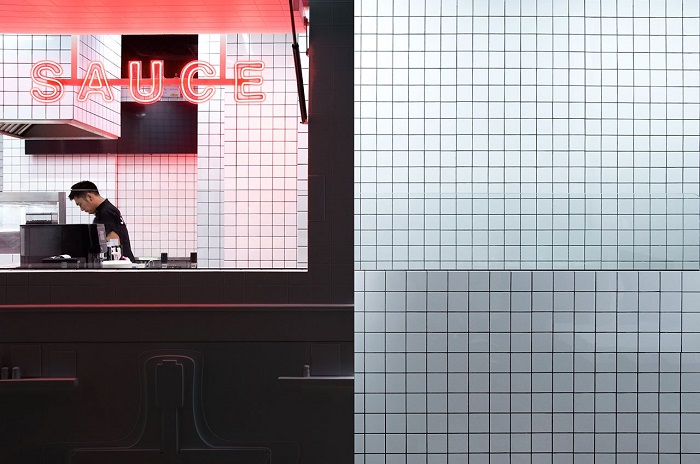 The layout of the internal kitchen follows a weaving, customer-facing counter, creating a linear experience of the preparation, cooking and packing process. The interior has been pared back to a graphic white tiled grid that covers the floors, walls, counter and continues to form hidden doors that conceal a myriad of storage spaces.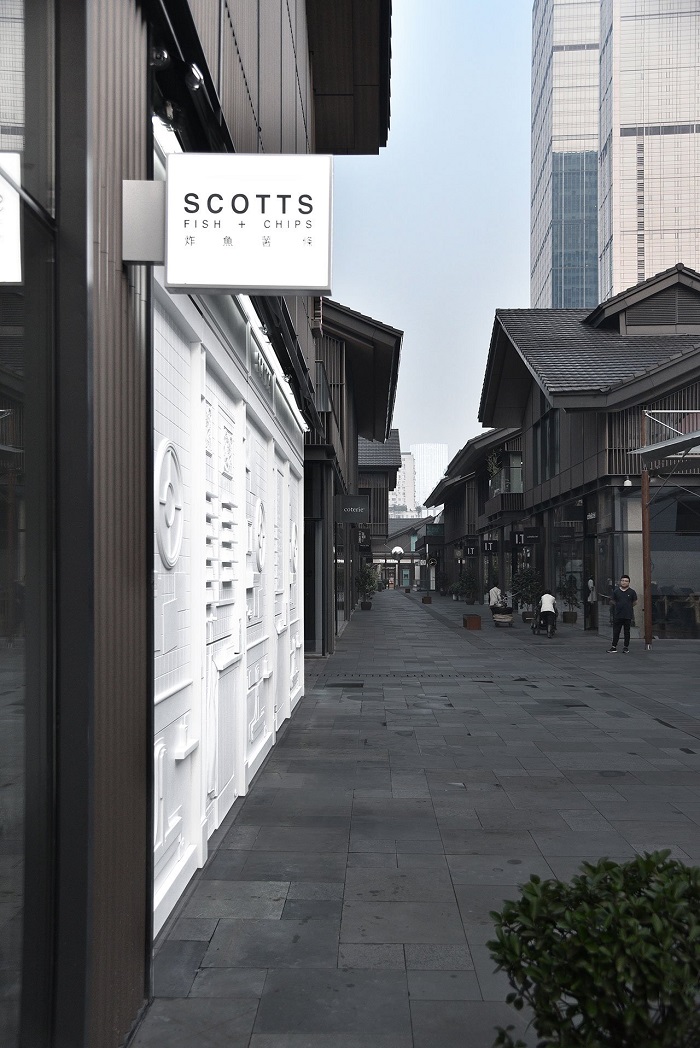 Images courtesy of Unknown Works
Discover: www.unknown.works