Landscape painting by Sarah Winkler
Reading Time:
1
minute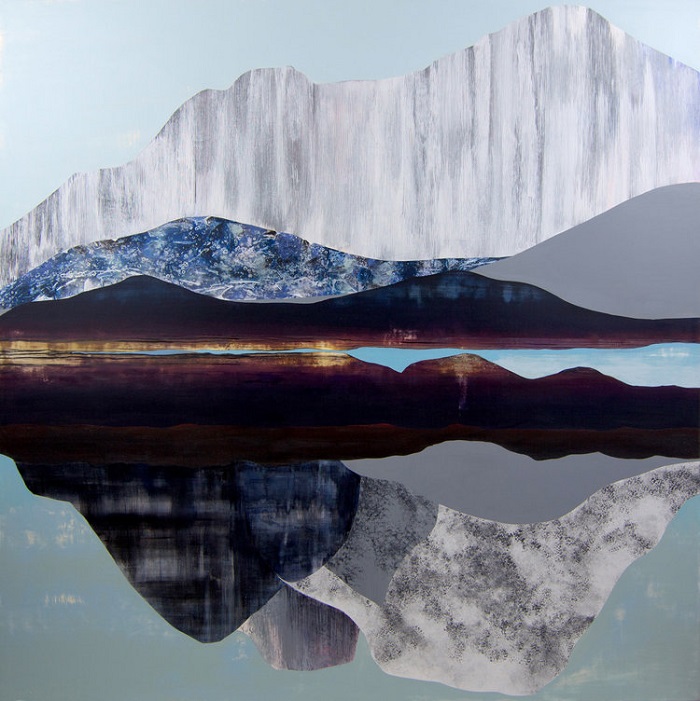 Sarah Winkler's approach to landscape painting is distinctive. Her artistic techniques not only reflect the geological forces of erosion and formation, but also reenacts them.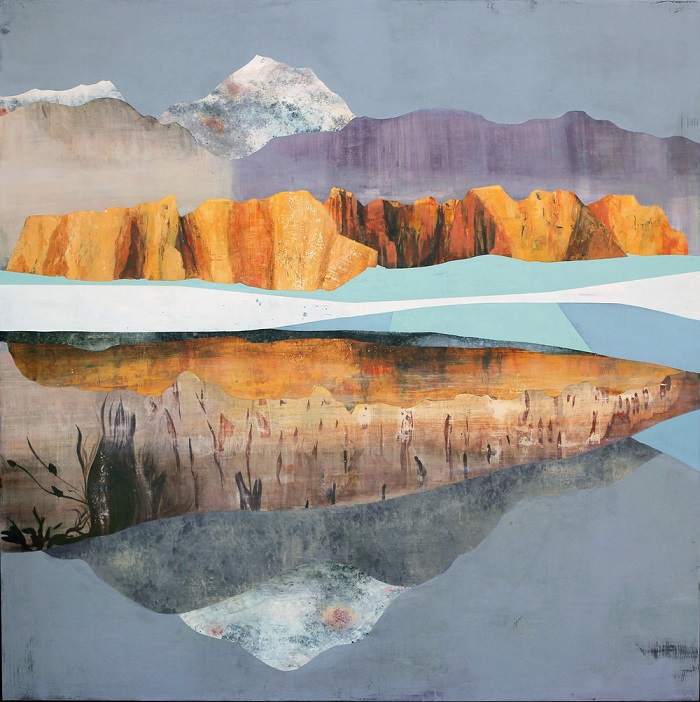 She begins by scaling up her miniature landscape collage studies into large scale acrylic works on panel. She applies paints mixed with natural materials such as marble and iron oxide, and then distresses them with salt and sanding tools to mimic the impact of wind and temperature.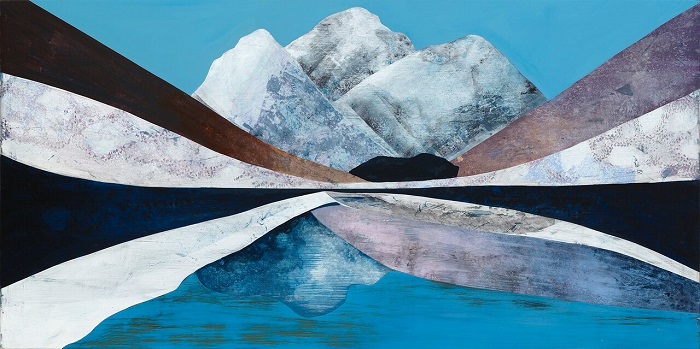 By working this way, Winkler is not only documenting the actions of nature but recreating them into entirely new utopian visions of the landscape.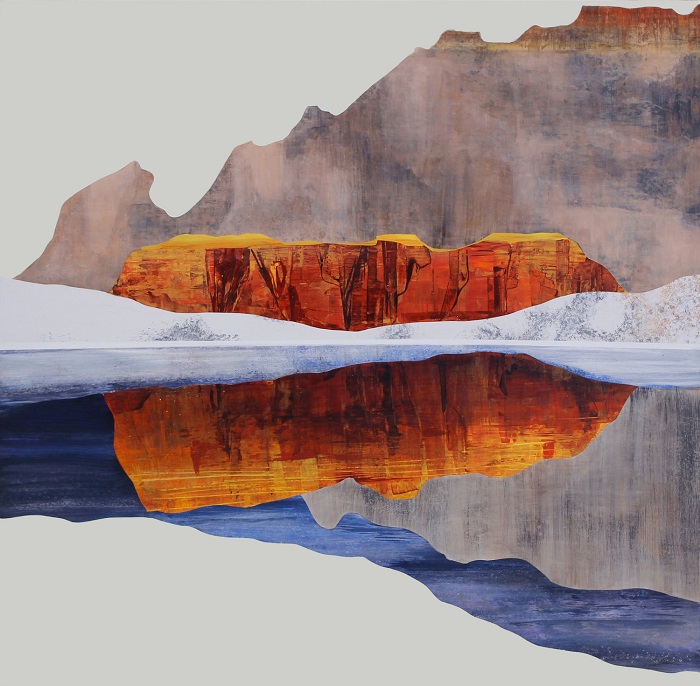 Sarah Winkler lives and works near Denver, Colorado. Originally from Manchester, England, Winkler studied Art and Earth Science at William Patterson University. She has exhibited her work nationally in solo and group exhibitions at K Contemporary, Space Gallery, RH Contemporary Art, Helikon Gallery, Gallery MAR , The Thoreau Center for Sustainability, Fouladi Projects Gallery, Berkeley Art Center, and Gallerie Citi among others.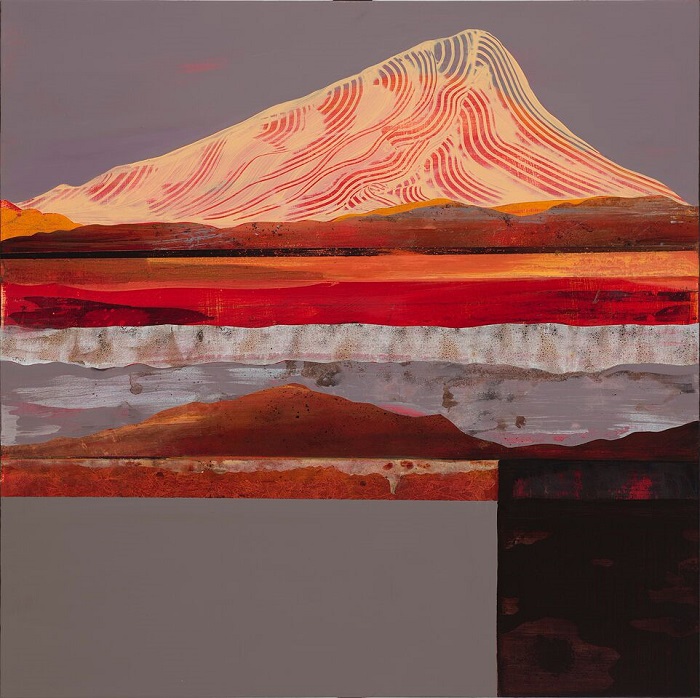 Art commissions have been placed in private and corporate art collections internationally. These include Chevron, Marriott, Hyatt, Ritz Carlton, One Empire Pass, Montage, Deer Valley Resort, Hilton West Palm Beach, Viceroy, Mountain Shadows and The Cosmopolitan Hotel.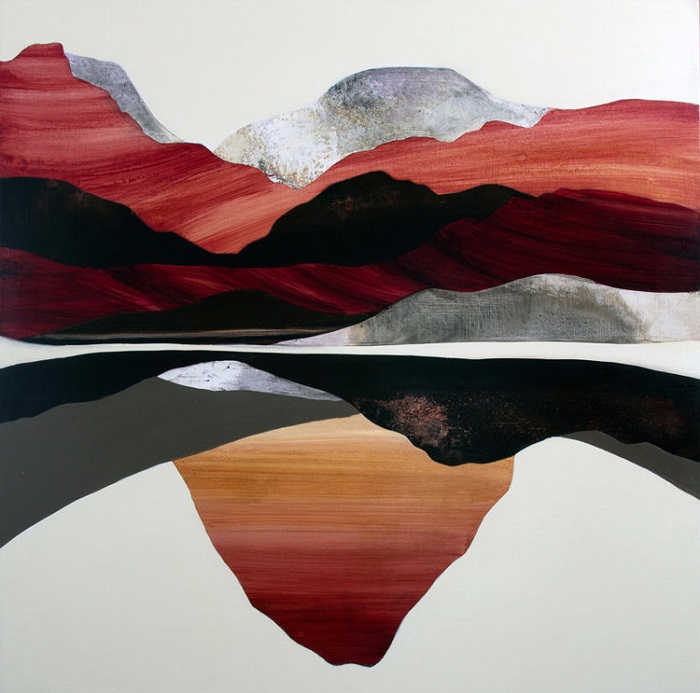 Images courtesy of Sarah Winkler
Discover: www.sarahwinkler.com