THIS HOUSE OF GLASS by Reuben Negron
Reading Time:
1
minute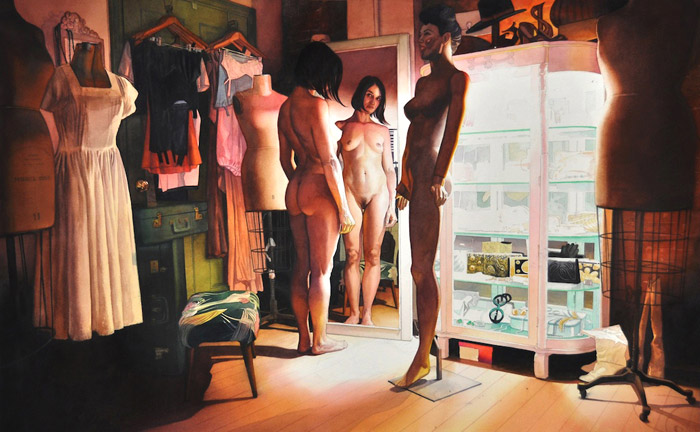 Reuben Negron is a contemporary artist best known for his highly detailed, figurative watercolor paintings. Negron's work explores the psychology of his subjects, focusing on identity, sexuality and personal narrative.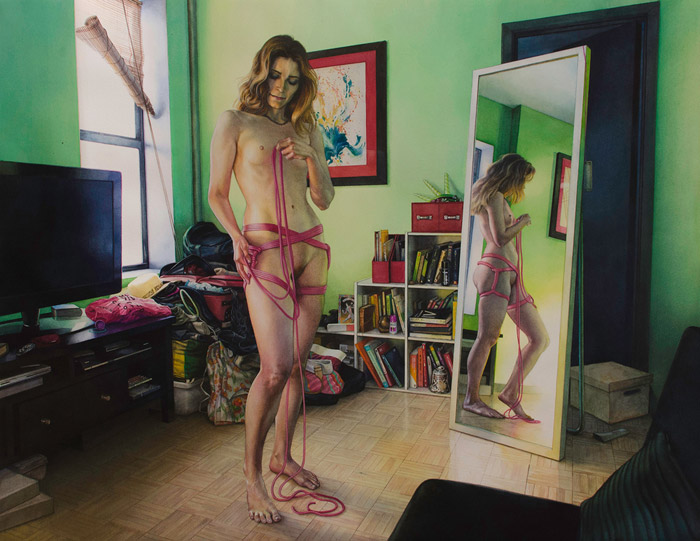 Evolving from the photo-journalistic sensibilities of his previous "Dirty Dirty Love series", "This House of Glass" is an intimate exploration of what we keep hidden from others – and in some cases, what we hide from ourselves.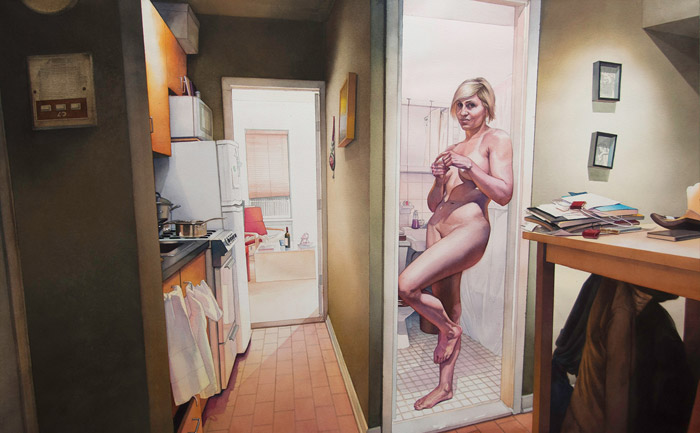 Working with volunteers, Negron interviewed each model about the relationship between their public lives and personal history; specifically focusing on sensitive and vulnerable details they normally keep veiled.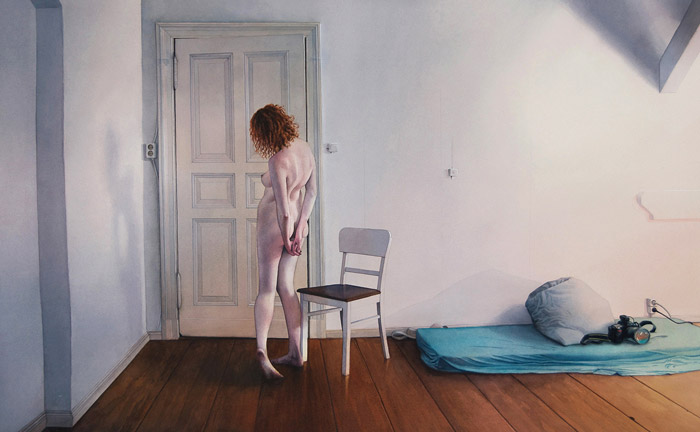 Through this process their personal narratives were dismantled and reconstructed into the watercolors. Staged in the model's own home or place of particular meaning, each painting is a cumulative experience not meant to document a singular instance but to illustrate the entirety of the model's story.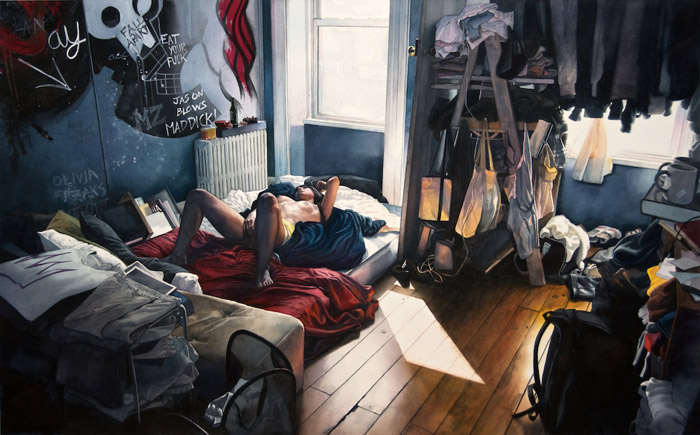 Negron is a graduate of the Maryland Institute College of Art (BFA) and the School of Visual Arts (MFA). His watercolors have been exhibited internationally, with notable exhibitions most recently in New York, San Francisco, and Miami.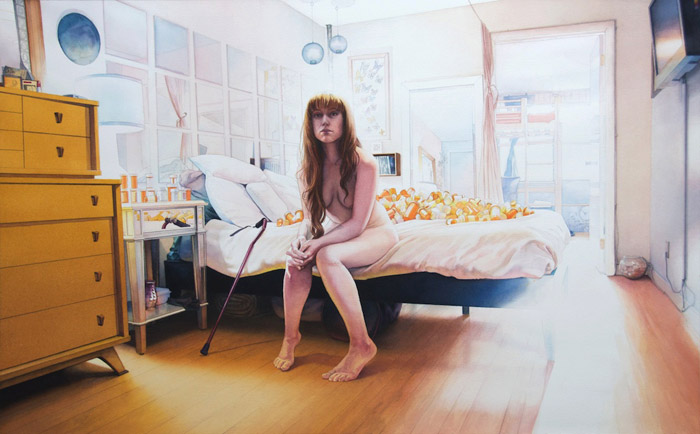 Images courtesy of Reuben Negron
Discover: reubennegron.com
Salva
Salva