Ragnarock by MVRDV and COBE
Reading Time:
2
minutes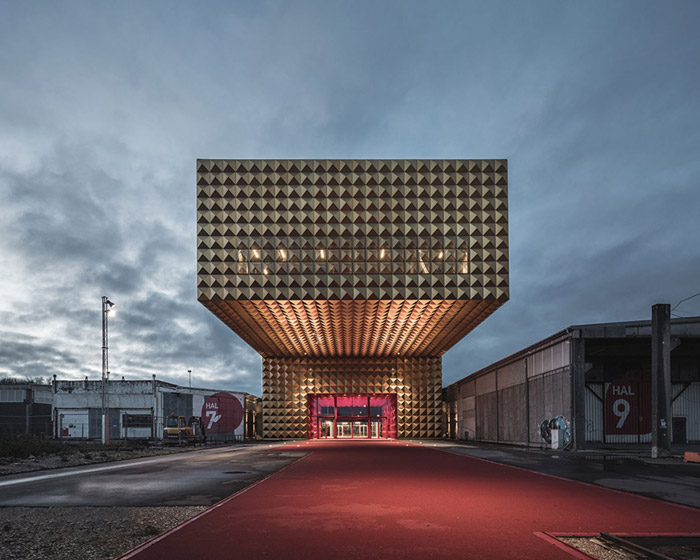 Ragnarock, MVRDV and COBE's museum of pop, rock and youth culture in Roskilde, Denmark, stands as an architectural embodiment of rock music which hopes to inspire a new generation of musicians, artists and creative professionals. The 3.100m2 building, complete with colossal cantilever, houses the main museum experience which also includes an auditorium, administrative facilities and a bar.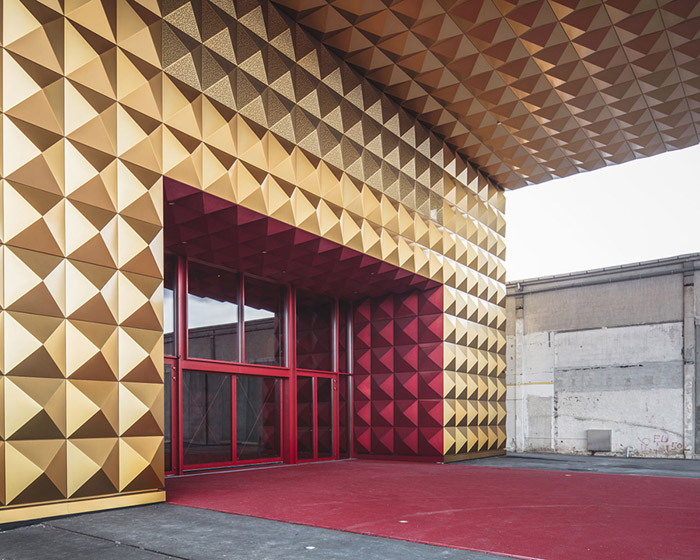 The golden studded building stands as the front-man in a larger 11.000m2 masterplan, ROCKmagneten, which looks to transform the existing cement factories on the site into a district for rock music and youth culture whilst adding three new buildings, the completed Ragnarock, a new Danish højskole and the headquarters for the Roskilde Rock Festival.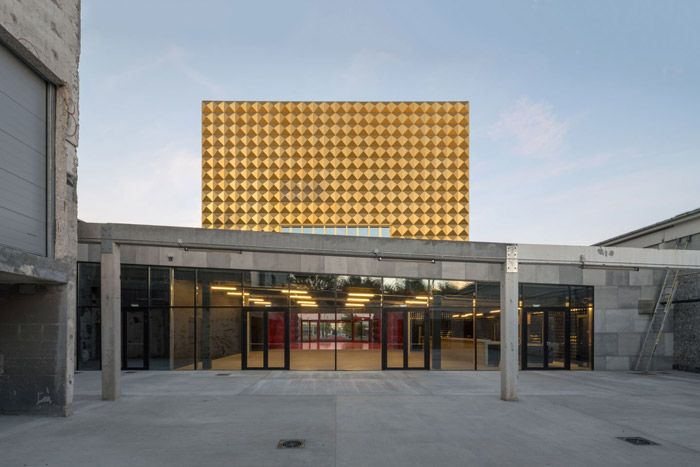 Ragnarock, designed for the Danmarks Rockmuseum, aims to touch the existing site as lightly as possible with the intention to preserve the raw and informal character of the site which has been, and still is, used by skaters and artists alike. The new structure plugs into the factories, standing on four legs which take visitors up into the museum and auditorium above.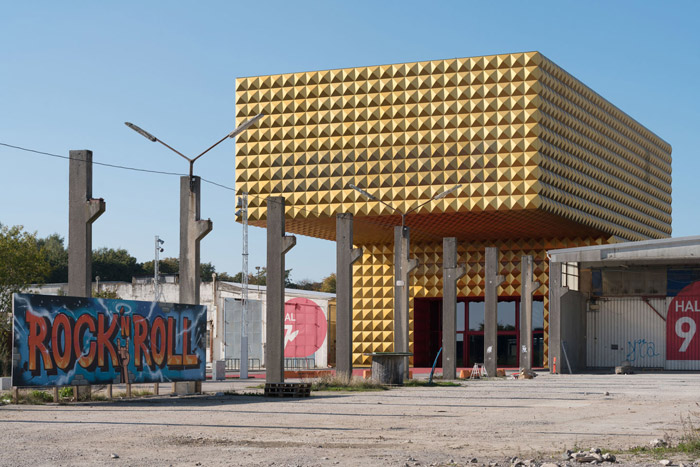 A clear divide, identified by a separation in materials, distinguishes the old and the new; raw concrete in contrast with vivid red studs. The combination of materials radiate a rock-like atmosphere; from the golden anodised aluminium studded façade which pays homage to lead singers throughout rock history, to the vivid red interior, reminiscent of a guitar case's soft velvet inside.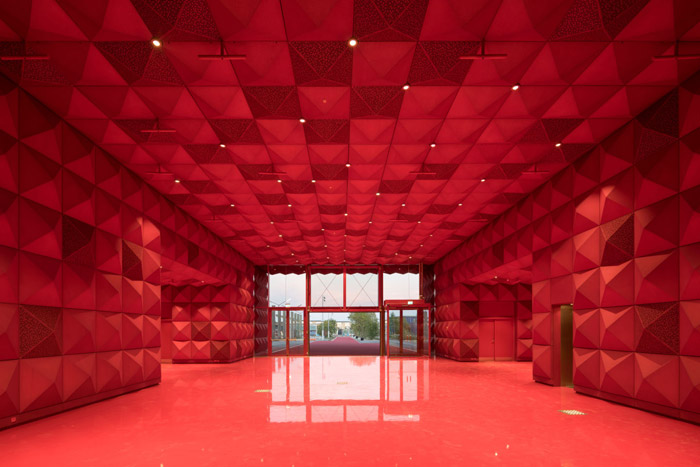 The experience throughout the building takes visitors on a journey into the life of a rock star, combining traditional museum with immersive exhibitions. The red carpet welcome, the rise to fame up to the performance space which hangs daringly in the air, and the inevitable fall down to the bar.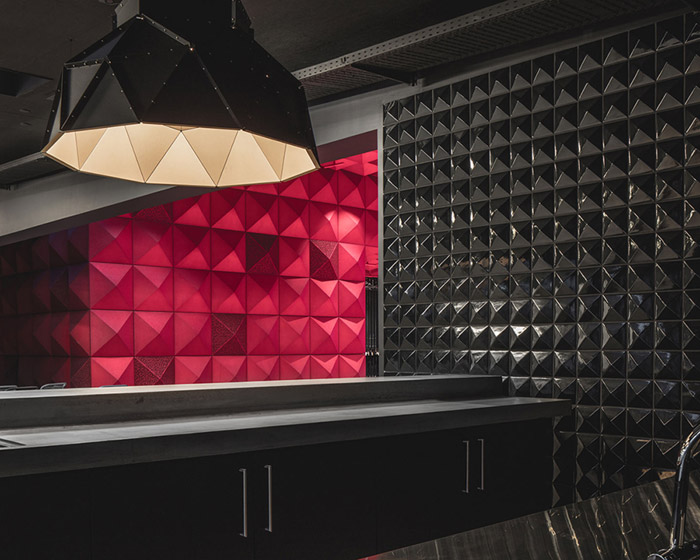 The social intentions of the scheme open up new possibilities for music creativity by providing an inclusive environment with constant connections between education, leisure and performance. The buildings themselves, led by Ragnarock, inspire but also leave room within the scheme, such as outdoor plazas, to breed creativity through a new social, informal platform.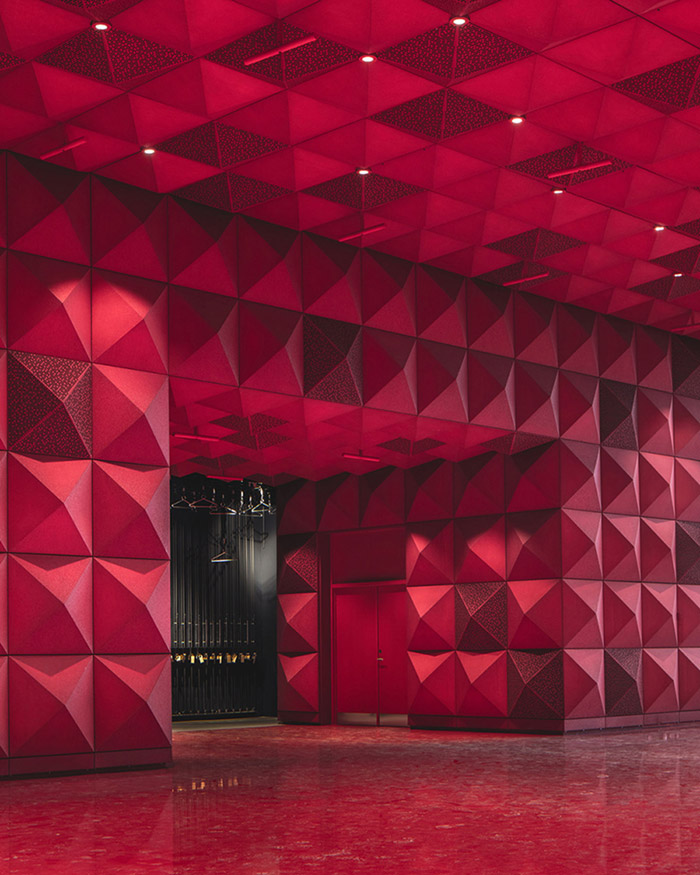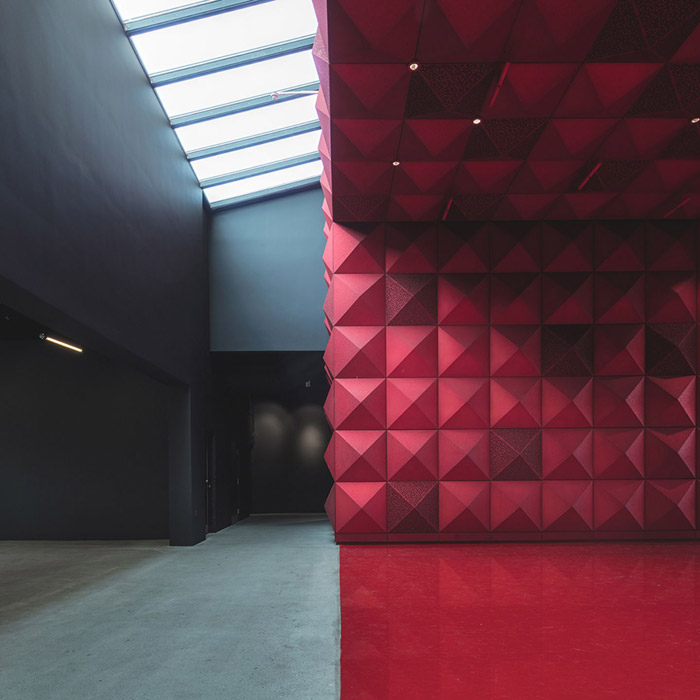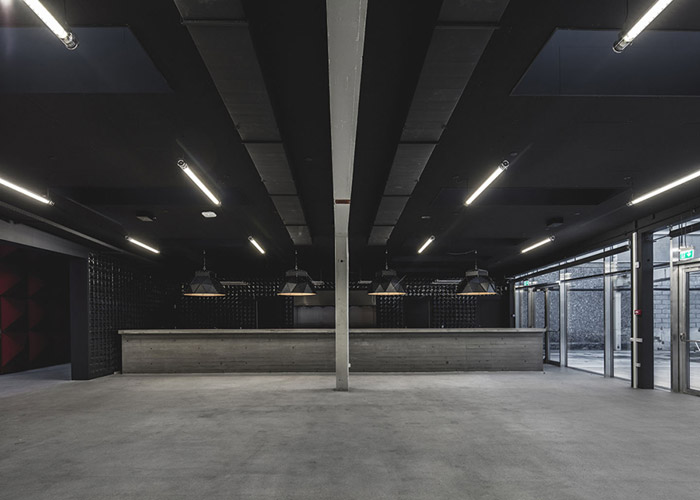 Images courtesy of Ossip van Duivenbode, Rasmus Hjortshøj
Discover: www.mvrdv.nl | www.cobe.dk
Salva