DE(EP)LIGHT: Portuguese Pavilion at Venice Architecture Biennale 2018: Public Without Rhetoric
Reading Time:
7
minutes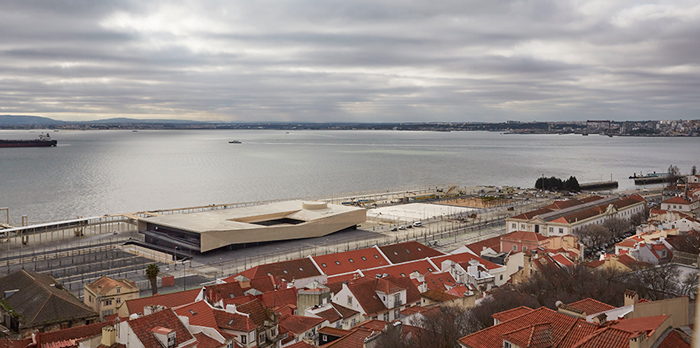 The Portuguese Pavilion at the 16th International Architecture Exhibition of La Biennale di Venezia is one of the most expected. And it looks like one of the most interesting.
The pavilion is organized by the Portugal Direção-Geral das Artes, and curated by Nuno Brandão Costa and Sérgio Mah, that interpretate the main theme of the Architecture Biennale, FREESPACE, as a tour of the "Public Building" of «Portuguese origin». The concept of the curatorial project selected to represent Portugal is "Public without Rhetoric".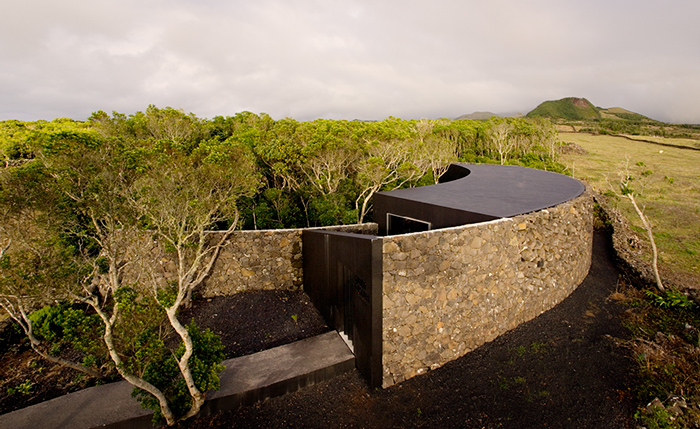 In these few words there are already the most relevant themes that will be developed: at first, the idea of the "Public Building" as "Freespaces", so spaces opened to the public and at the service of the community. And then, the aim to analize some projects distinguished to be "without Rethoric".
So, we expect an exhibition focused on two macro themes, two macro aspects of Public Architecture: the social, economic and cultural theme, and the one most closely related to Architecture itself. All done in an "honest" way, "without Rethoric", indeed.
The first theme is introduced by an affirmation of the curators, taken from a "true story":
«Coinciding with the economic crisis, the last ten years have seen a movement away from public construction projects, with the predominant neoliberalism of Western Europe viewing them as unnecessarily wasteful, misguided and even harmful».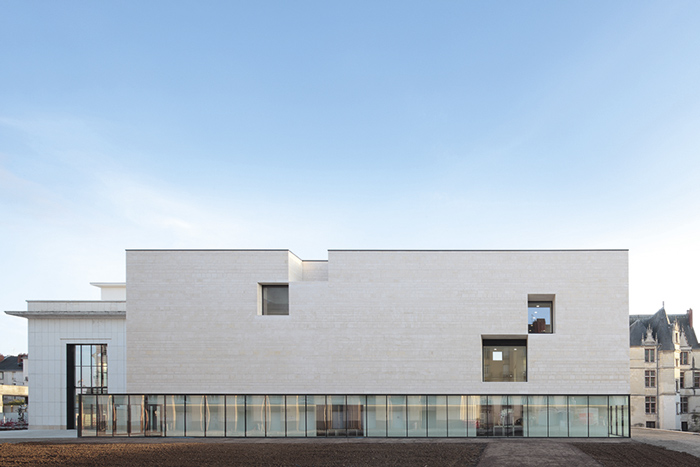 But the real intent is to discover if this statement could or should, be taken as a question:
So, is the "public Building" unnecessarily wasteful, misguided and even harmful?
And, below, the curators themselves provide us with the answer:
«The construction of public infrastructure such as cultural, educational and sporting facilities is in line with the idea of civilisational evolution and progressive social equity. It simultaneously rebuilds and rehabilitates the form of the city, and qualitatively and culturally renews public space».
So, no, it isn't. The "Public Building" is not something wasteful. The important thing, in fact, is speaking "without rhetoric", without absurd promises and crazy costs. And without "absurd projects", said in the etymological mean of "unreasonable projects".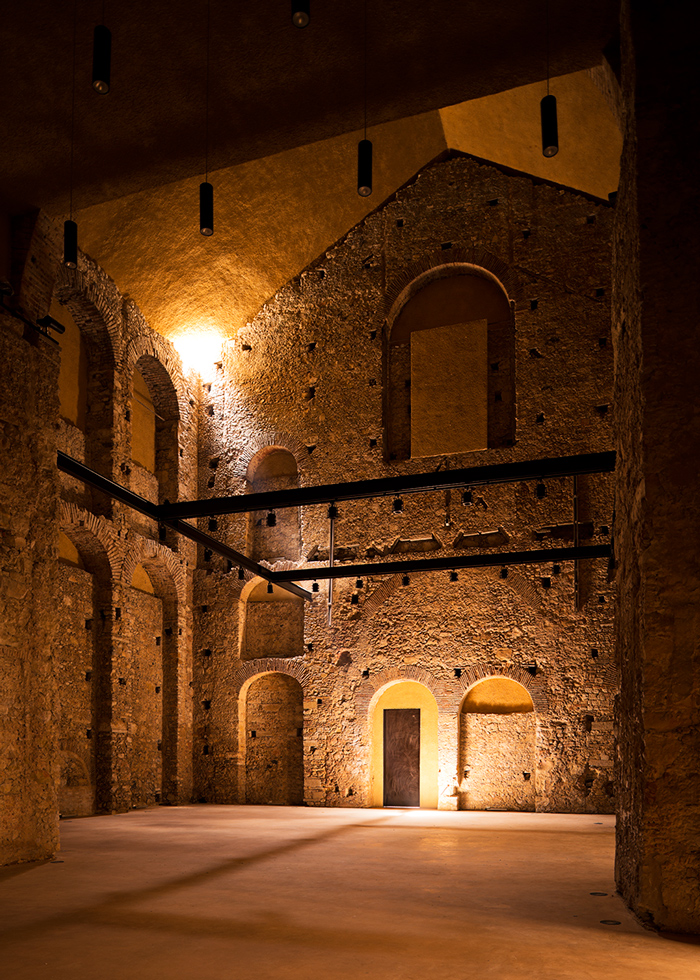 In crazy and crisis times, like those that we are still experiencing, it is therefore important, if not fundamental, that Architecture responds exactly to what is required to it. It is importat to act in a rational and practical way, without evading the representative aspects, that are also required to the Public Buildings.
A kind of "wise" architecture. A "functional" architecture that should also be beautiful, comfortable and fascinating, without being tacky or hypertrophic.
That is the challenge to face, now more than ever, since the available funds are more restrained, and must be used in order to obtain the maximum and best result.
Could these words appear so difficult to understand? Could them appear "rhetorical"?
Maybe. So, it's here, therefore, that Architecture comes into play.
The Portuguese Pavilion's curators will face 12 architectural works, realized in the last 10 years, «in the decade spanning the beginning of the crisis in 2007 to the present», by «architects born in every decade from the 1930s to the 1980s».
The intent of the curators «is rather to form a compact whole, demonstrating the coherence and rationality of Portuguese architecture without obscuring the idiosyncrasy and charisma of each individual building».
That's when we get to the heart of the discussion: does it make sense to talk about a "Portuguese architecture"? And what does this definition mean?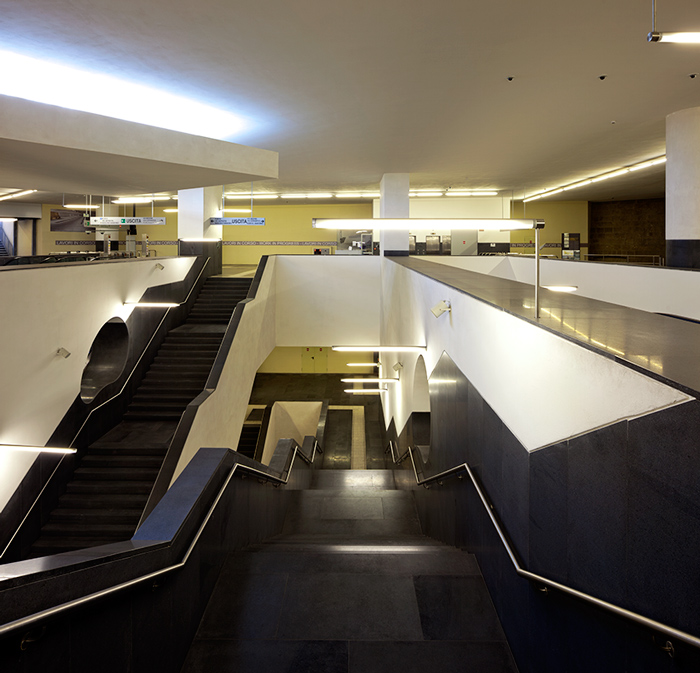 We immediately get the answer: in our opinion, yes, it makes sense to speak of a "Portuguese architecture", and perhaps today the definition makes sense more than ever.
It's a rare case, today, to talk about a "National Architecture". Saying "Portuguese Architecture" is not the same as saying "American Architecture" or "English" or "Italian".
If for American, English, Italian architects, etc., it is difficult, if not nearly impossible, to find a clear link between their works, for Portuguese architecture, things are different.
For too long, Architecture has become an exclusive expression of the individual's whim. Jean Nuvel, to name one, does not identify "French Architecture". Jean Nuvel's architecture is his own work, that can not represent an hypothetical "French Architecture". As Frank Gehry's architecture could not represent the "Canadian Architecture".
It's for the simple reason that there is not a broad convergence on what are the traits of contemporary "French Architecture", rather than the "Canadian Architecture".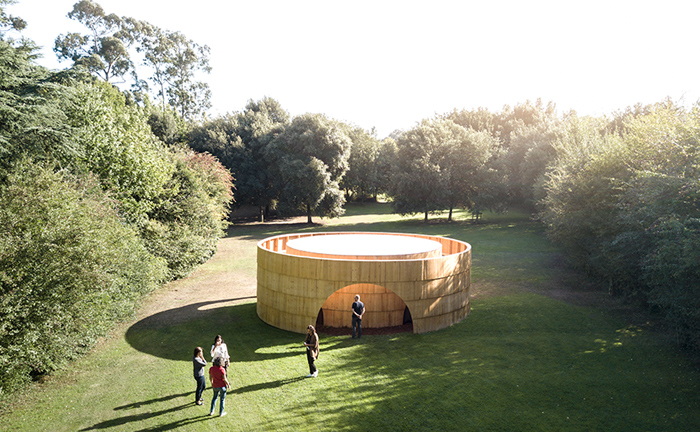 The recent architectural history of Portugal, has instead formed starting from some "famous names", like Alvaro Siza, Eduardo Souto de Moura and the Aires Mateus bros, for example, that are a direct expression of a "way" of doing Architecture that during all the phases of their career has produced a clear "shared knowledge", which, combined with a "shared will" to do architecture in a certain way, led to the creation of what is the Portuguese Architecture today.
It's the opposite of what happened to the French Architecture with Jean Nouvel, to the Italian Architecture with Renzo Piano or to the British Architecture with David Chipperfield.
This is, in our opinion, what the curators, Nuno Brandão Costa and Sérgio Mah define "Portuguese origin", in their curatorial text.
The Portuguese Architecture, or "Portuguese origin", is a clear, rational architecture that we could rightly identify as architecture inspired by "Critical Regionalism": it started from the conquests of the International Style (rationality, formal cleanness, simplicity of conception and realization, use of "contemporary" materials such as reinforced concrete and glass) and which unites them with the "local" aspects, such as topography, traditional materials, and particular needs linked to the "peculiar construction".
All this to obtain works that join engineering and scientific knowledge, with formal and design aspects of every single place in which, and for which, the architecture is conceived.
Balanced works, often monolithic, graceful, never exaggerated, that fit in with the context and enrich it. That kind of simplicity, naturalness in the design, that should be teached at the Architecture schools (and somewhere in the world surely is). A kind of elegance of style as the project would be drawn by a "wise" child.
So, for example, the project for the Thalia Theater, in Lisbon, by Gonçalo Byrne Architects & Barbas Lopes Architects, is an intervention that encloses, almost preserves the old neoclassical theater and make the complex a multicultural space. All in according, in the forms and the colors, to the previous architecture, without abusing with the project, but emphasizing its importance with elegance. No kind of forced eccentricity.
The visitor center Gruta das Torres, of SAMI-arquitectos, another illustrative work featured in the pavilion, was built with local stones, and in a very careful and moderate way, in order to reduce the impact on the landscape, and, otherwise, to maximize its integration.
That's the meaning of "without Rhetoric". Just frank projects, designed with cleverness and wisdom, before than with the shining expedient.
"Simple" gestures (apparently), but loads of Architectural Values in terms of built space and users well-being.
"Simple" projects that remind us how Architecture can and should be at the service of man, compatible with nature and the surrounding environment, silent and valuable and not only (perhaps never?) a show of strength and, supposedly, inspiration creative.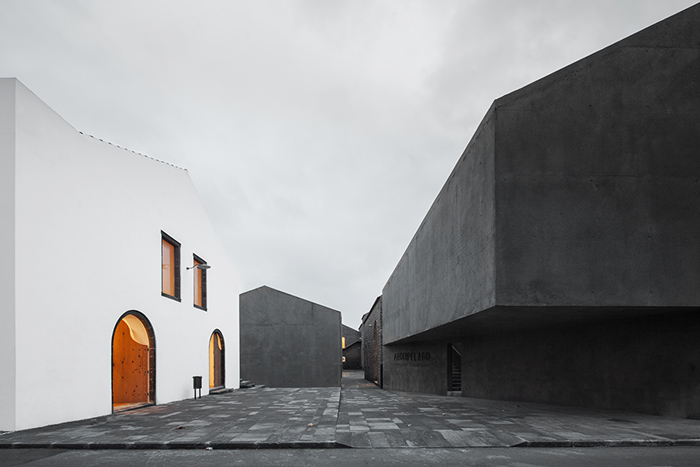 These are the 12 projects selected and exhibited in the Portuguese Pavilion 2018:
– Arquipélago – Contemporary Arts Centre
João Mendes Ribeiro + Menos é Mais Arquitectos, Ribeira Grande -João Mendes Ribeiro and Menos é Mais (Cristina Guedes and Francisco Vieira de Campos)
– Public Library and Arquivo Regional de Angra do Heroísmo
Inês Lobo
– Centro de Criação Contemporânea Olivier Debré, Tours
Aires Mateus e Associados (Manuel Mateus and Francisco Mateus)
– Centro de Visitantes da Gruta das Torres, Pico
SAMI (Inês Vieira da Silva and Miguel Vieira)
– Estação de Metro Município, Nápoles
Álvaro Siza, Eduardo Souto Moura and Tiago Figueiredo
– Hangar Centro Náutico, Montemor-o-Velho
Miguel Figueira
– I3S – Institute of Health Innovation and Research
Serôdio, Furtado & Associados, Arquitectos Lda., Porto – Serôdio Furtado Associados (Isabel Furtado and João Pedro Serôdio)
– Molhes do Douro
Carlos Prata
– Pavilhões de parque, no Parque Urbano de Albarquel, Setúbal
Ricardo Bak Gordon
– Temporary Exhibition Pavilions, "Incerteza Viva: An exhibition from the 32nd São Paulo Biennial", Parque de Serralves, Porto
depA (Carlos Azevedo, João Crisóstomo and Luís Sobral), Diogo Aguiar Studio, FAHR 021.3 (Filipa Fróis Almeida and Hugo Reis), Fala Atelier (Ana Luísa Soares, Filipe Magalhães and Ahmed Belkhodja) and Ottotto (Teresa Otto)
– Thalia Theatre / Gonçalo Byrne Architects & Barbas Lopes Architects, Lisbon
Gonçalo Byrne and Barbas Lopes Arquitectos (Diogo Seixas Lopes and Patrícia Barbas)
– Terminal de Cruzeiros de Lisbon
João Luís Carrilho da Graça
In addition to these twelve works, the exhibition will include some videos by four contemporary Portuguese artists: André Cepeda, Catarina Mourão, Nuno Cera and Salomé Lamas.
The videos will be presented, as said by the curators of the Portuguese Pavilion, «exploring the current state of the works specifically in regards to the different methods and dynamics of appropriation employed by the people who inhabit the buildings and fulfil the public mission of these works to various extents».
PORTUGUESE PAVILION
16th International Architecture Exhibition
La Biennale di Venezia
26.05 – 25.11.2018
Palazzo Giustinian Lolin
Fondazione Ugo e Olga Levi
San Marco 2893 I
30124 Venice
Italy
Text by Domenico Fallacara | the PhotoPhore