Omar Ortiz' minimalistic hyperrealism
Reading Time:
1
minute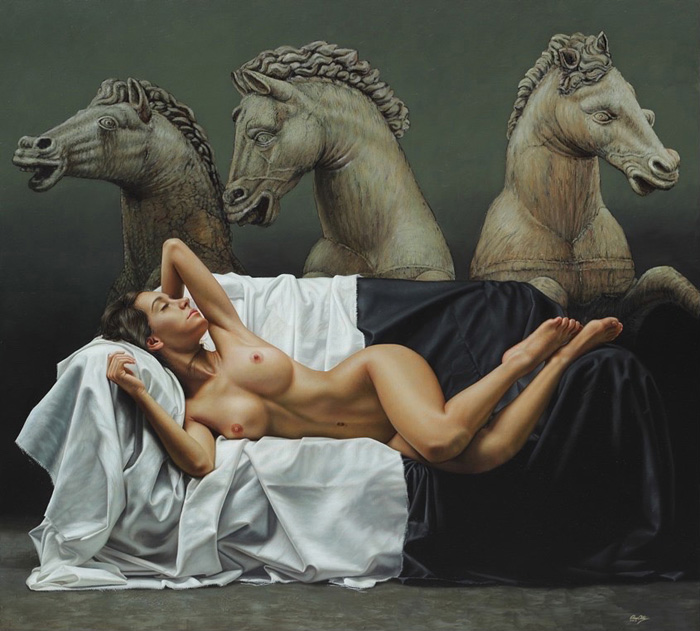 Omar Ortiz' work is characterized as minimalistic hyperrealism where the human body is predominate with texture-filled backgrounds and a magical use of fabric. His paintings act like intimate pieces, trapped in themselves, outside of space and context.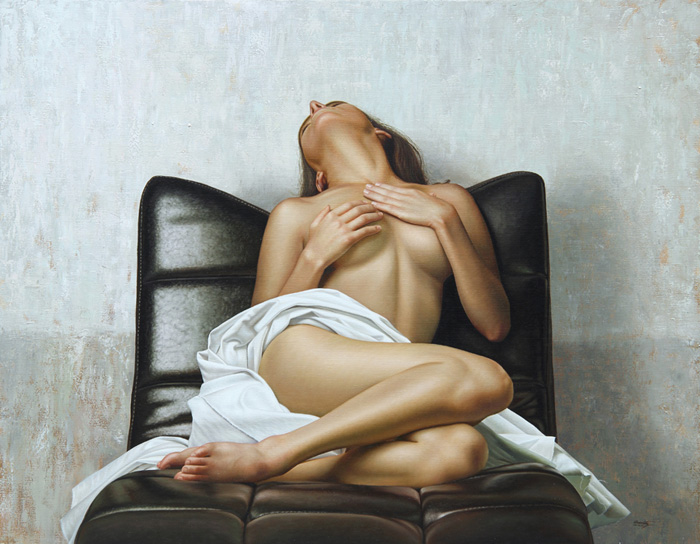 "Since I started painting I have always tried to represent things as real as I can. Sometimes I succeed and some others I don't but it's a fact that it is very difficult for me to do otherwise.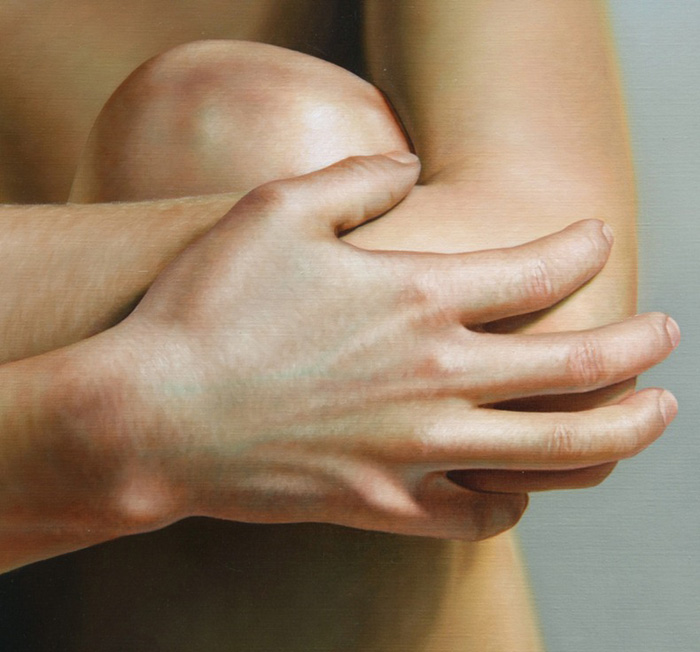 I enjoy the challenge of reproducing skin tones and it's nuances under natural light, particularly in bright conditions. I like simplicity in my pieces since I believe that excesses make us more poor rather than rich."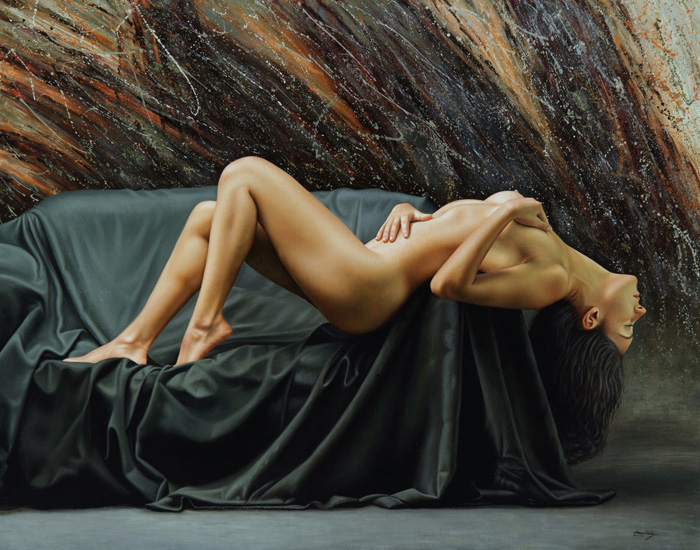 Omar Ortiz was born in Guadalajara, Jalisco, Mexico where he still lives. Since he was a boy he has been interested in drawing and illustration. He studied for a degree in Graphic Design and in 2002 he attended his first oil paint classes with the artist Carmen Alarcón, who he considers his main teacher.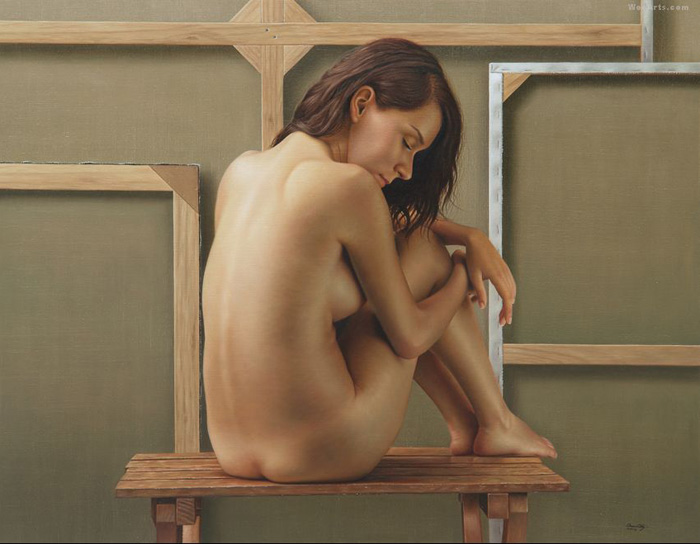 Omar Ortiz currently works with oil painting because he considers it the noblest technique. He has showed in Mexico, Spain, Netherlands and London.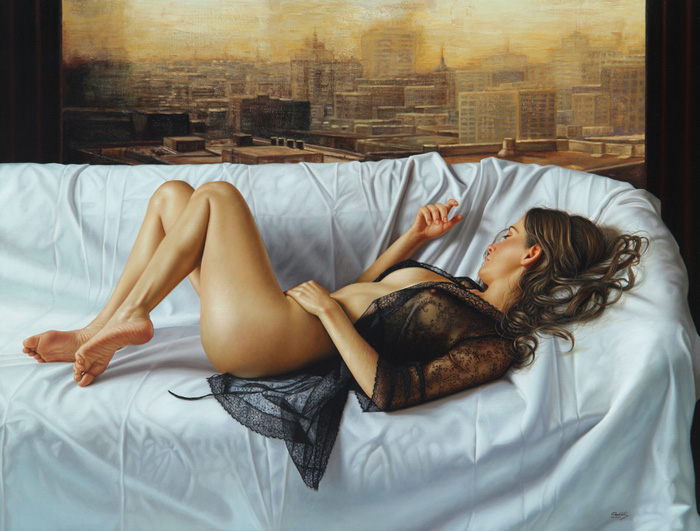 Images courtesy of Omar Ortiz
Discover: www.omarortiz.com.mx
Salva