Markus Schinwald at Fondazione Coppola
Reading Time:
2
minutes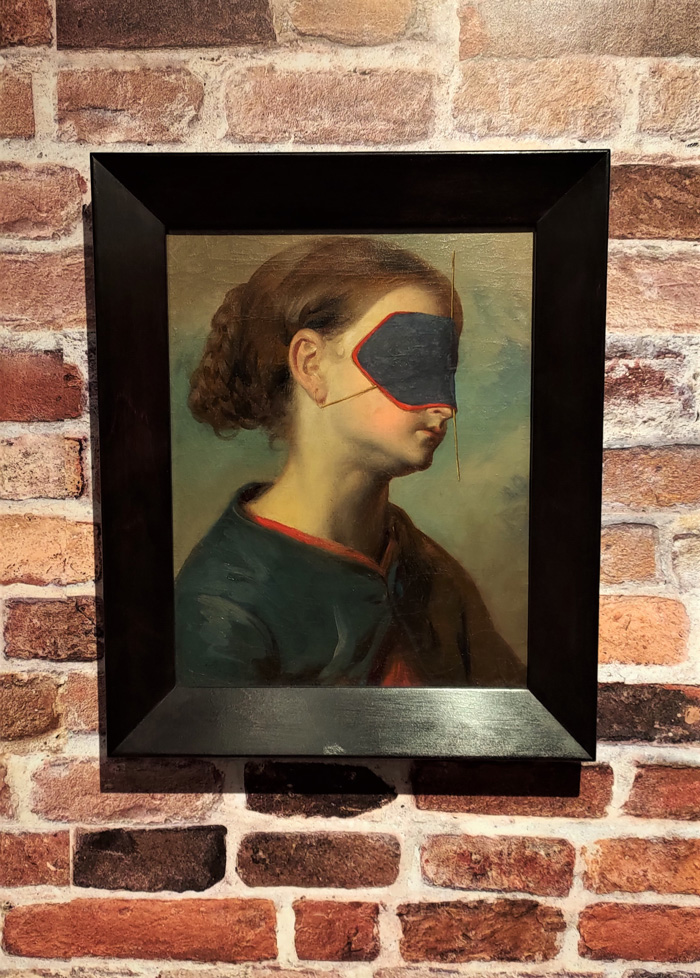 Tampering History; suspending and subverting it. Changing its features to indulge the primordial desire to control the time. The Austrian artist Markus Schinwald reinterprets the past through different processes of addition and subtraction.
The solo-show "Misfits", hosted at Fondazione Coppola in Vicenza from October 11 to February 27, 2021, provides a broad overview of Schinwald's heterogeneous artistic practice, through paintings, installations and videos.
The exhibition has been specifically designed for the architecture of the Tower and for its five floors that host it. The artworks displayed show us Schinwald's irreverent approach to the past and tradition.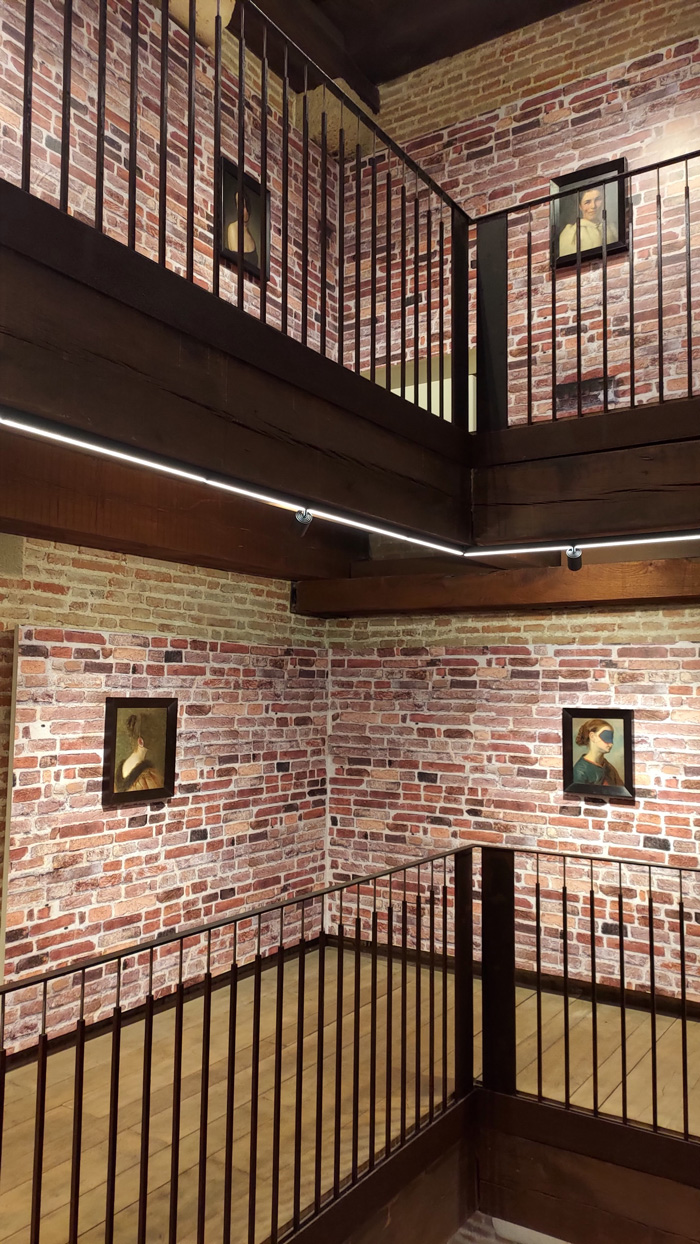 In his paintings, paradigmatic of his production, Schinwald alters nineteenth century aristocratic portraits, by inserting alienating elements such as prostheses, masks, erasures and weird excrescences.
This tendency to play with the past, to modify it, generates sometimes strange coincidences that transform the artworks into "oracles": in the portraits  "Laura" of 2009 and "Katja" from 2016, the portrayed ladies wear breathing masks and accessorizes that are so relevant in our current situation.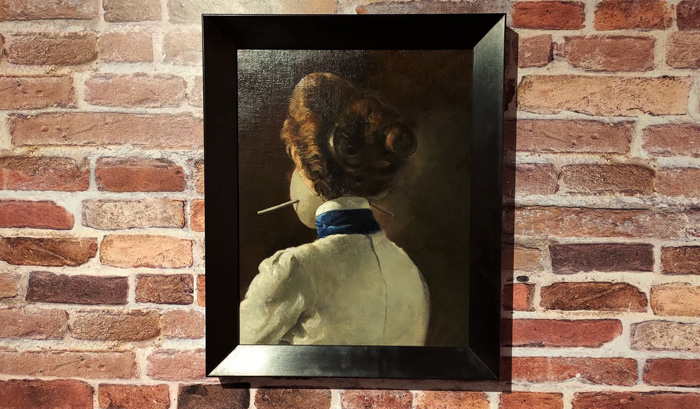 In his tampered portraits we perceive a sense of constraint: it seems that Schinwald reveals us the discomfort of his personages to respect their bourgeois status and limitations; or maybe, he ironically mocks a time and world that was strongly anchored in tradition and immobility.
The fight against a fixed History is also expressed through the "Monuments Series", displayed in the highest level of the Tower. In these prints, Schinwald has removed the monuments and statues from the scenes, only left empty pedestals in the middle. The series is from 2009 but, again, it is so coincidentally topical if we consider the protests of some months ago, that invited to re-consider the role of monuments dedicated to ambiguous historical figures.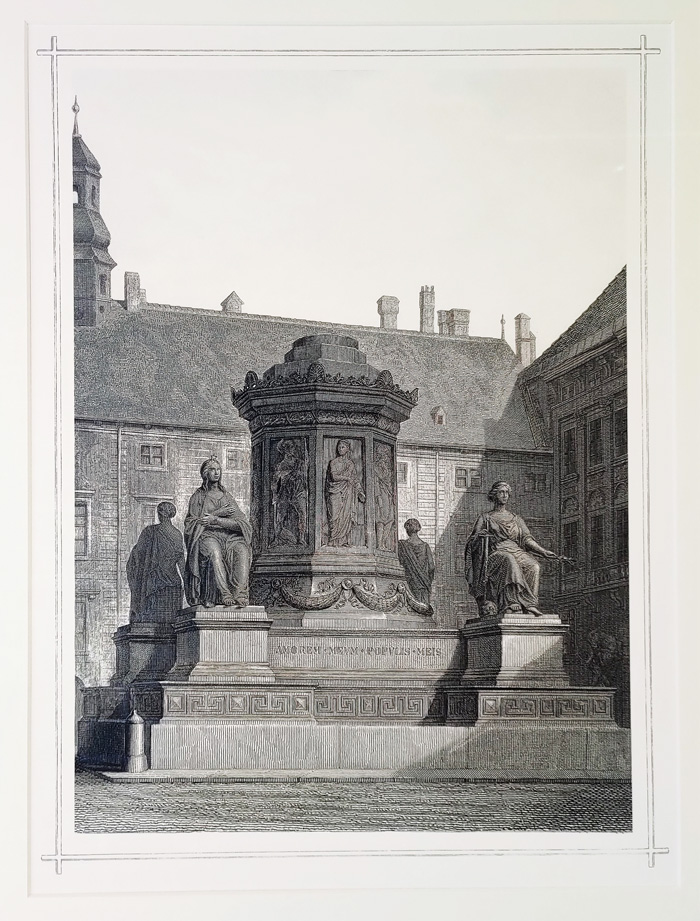 Rethinking History, changing the past, could be a slippery slope not always pursued with intellectual honesty. But Schinwald is able to create connections, on purpose or not, that make us reflect about what we consider sure and sacralized by the passing of time.
The exhibition ends with a series of sculptures assembled from the legs of Chippendale-style tables. The table legs, deprived of their original function, become living creatures, subtly anthropomorphic and disturbing, that populate the vertical surfaces of the tower.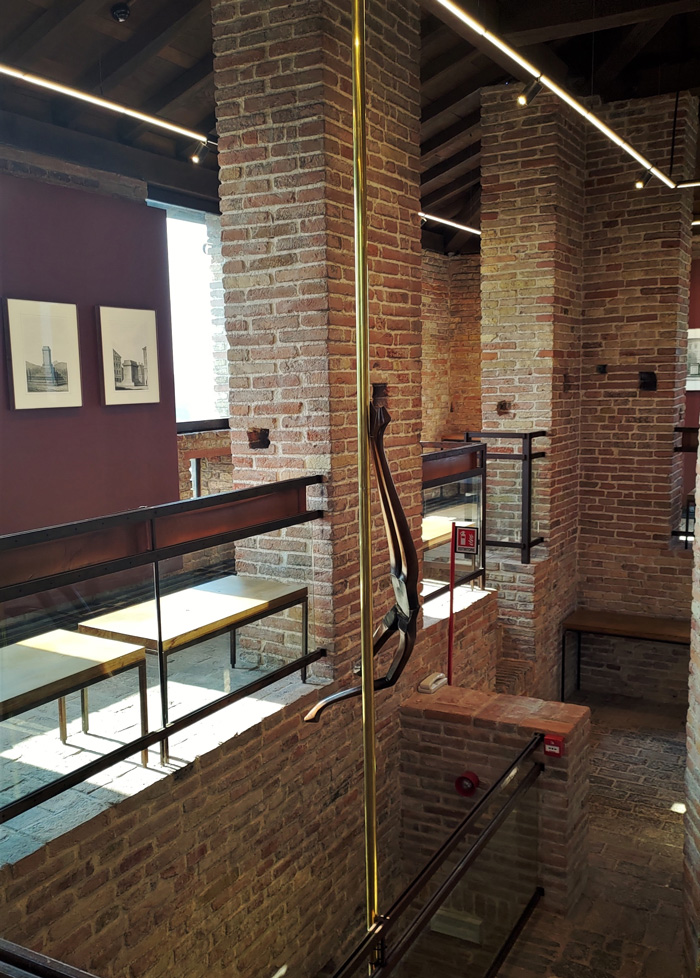 The artistic vision of Markus Schinwald, with the exhibition "Misfits" hosted at Fondazione Coppola, irreverently demonstrates us that History and the past are never fixed.
First image: Markus Schinwald, Jade, 2009, oil on canvas | Courtesy of the artist and Fondazione Coppola | Photo by the PhotoPhore
Markus Schinwald – Misfits
curated by Davide Ferri
11.10.2020 – 27.02.2021