Mark Ryden: The Art of Whipped Cream at Paul Kasmin Gallery
Reading Time:
1
minute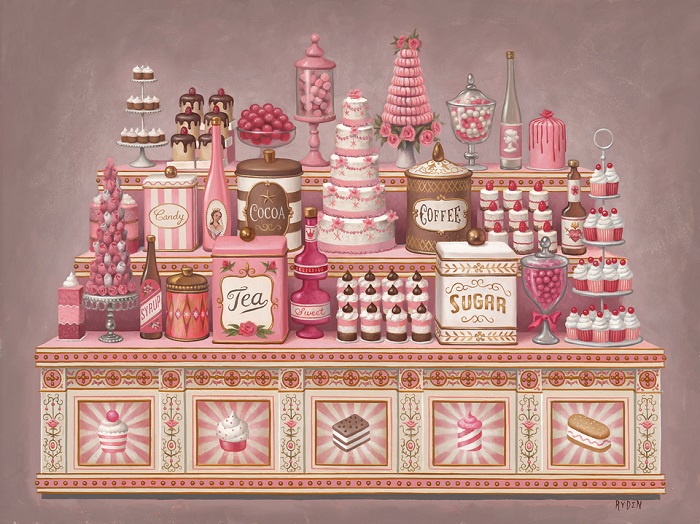 Paul Kasmin Gallery (New York) is pleased to present Mark Ryden: The Art of Whipped Cream on view at 515 West 27th Street, May 20 – July 21, 2017. The exhibition will feature drawings, sketches and paintings created for the production of American Ballet Theatre's Whipped Cream.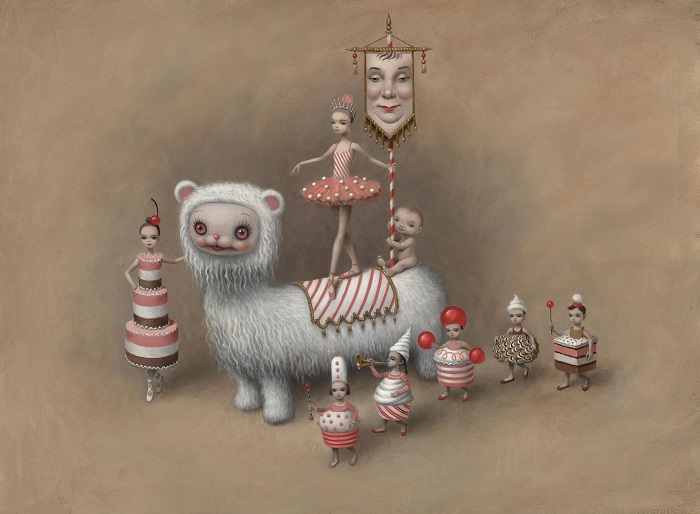 The exhibition will coincide with American Ballet Theatre's New York premiere of Whipped Cream at the Metropolitan Opera House (May 22, 2017), featuring choreography by Alexei Ratmansky with the original 20th-Century score by Richard Strauss. Ryden conceived backdrops, props and costumes for the ballet, all of which retain the artist's meticulous attention to detail and intricate craftsmanship seen throughout his oeuvre.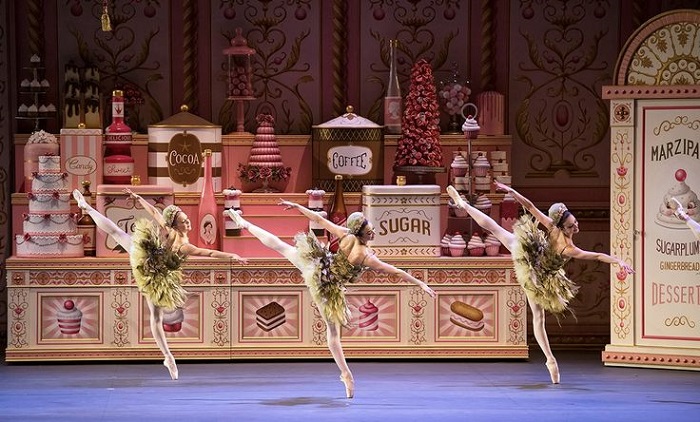 Character studies in oil on board, as well as graphite on paper, introduce a peculiar new collection of characters to Ryden's fantastical world. Princess Tea Flower (2016), the personification of pink and green flowering tea leaves, carries herself in a classical ballerina pose. Champagne and vodka costumes drawn for the figures of Marianne (2016) and Boris (2016) incorporate elements of kitsch, complete with their identifying liquor labels.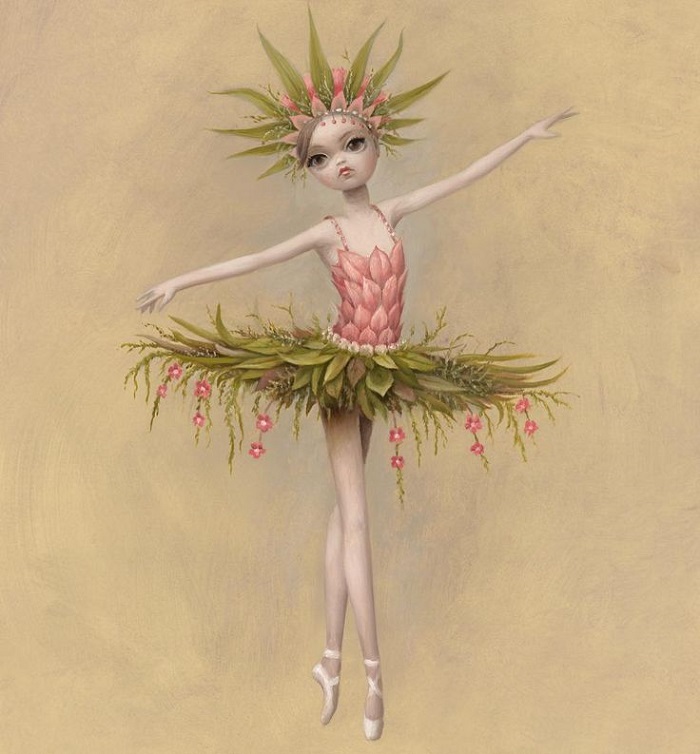 Desserts Counter (2016) presents an enticing cluster of Viennese confections in candy-colored tones: cupcakes, coffee and cocoa tins, and towers of pastries floating in front of a pink background. In addition to these new characters, many of the artist's most enduring motifs and familiar creatures reappear in this body of work.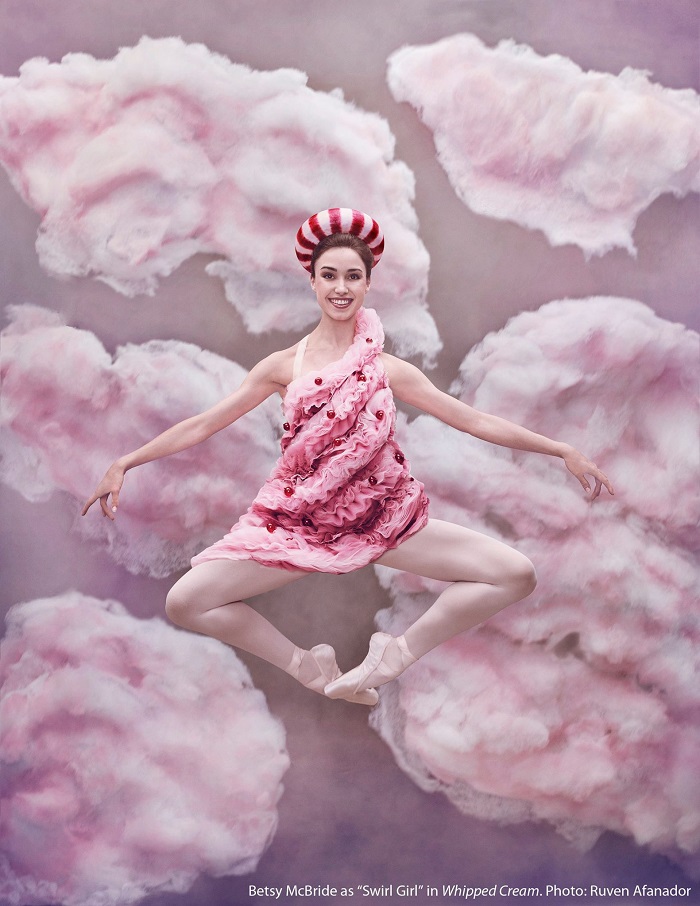 Mark Ryden (b. 1963, Medford, Oregon) is known for his hauntingly beautiful and masterfully executed oil paintings that encompass contemporary mythologies with fairy-tale creatures, historical figures and pop cultural icons. Ryden received his BFA from the Art Center College of Design in Pasadena in 1987.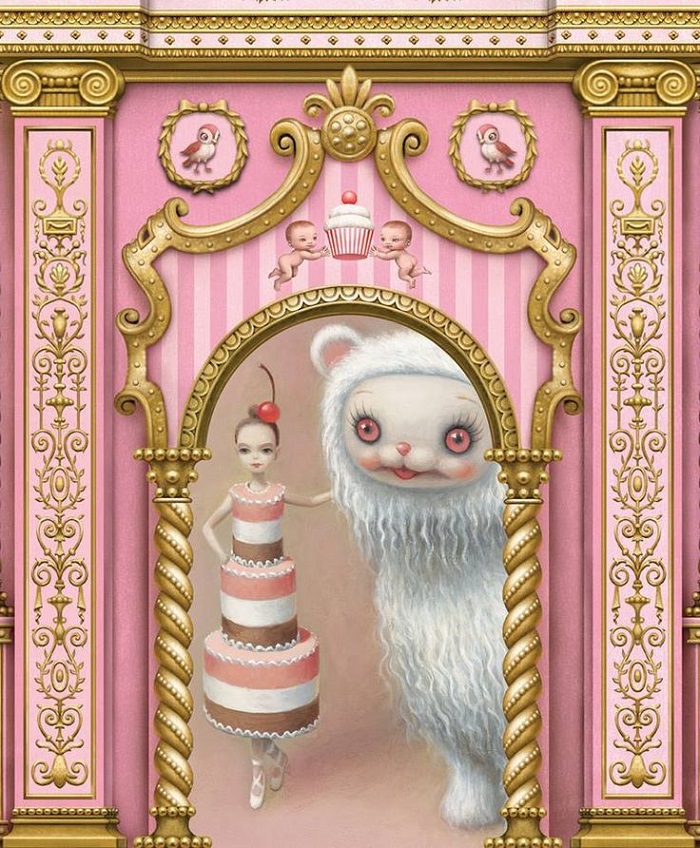 Mark Ryden: The Art of Whipped Cream
20.05.2017 – 21.07.2017
Images courtesy of Mark Ryden
Discover: www.paulkasmingallery.com