Marina Abramović at the Moderna Museet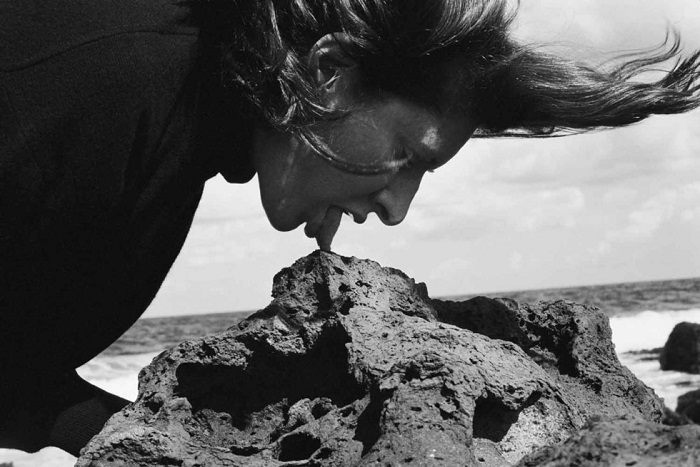 The exhibition "Marina Abramović – The Cleaner", hosted at the Moderna Museet (Stockholm), is produced in close collaboration with the artist and marks her first major retrospective in Europe. At once radical, controversial and revered, Abramović is one of the most discussed artists today. Famous for her groundbreaking performance works, she continues to expand the boundaries of art.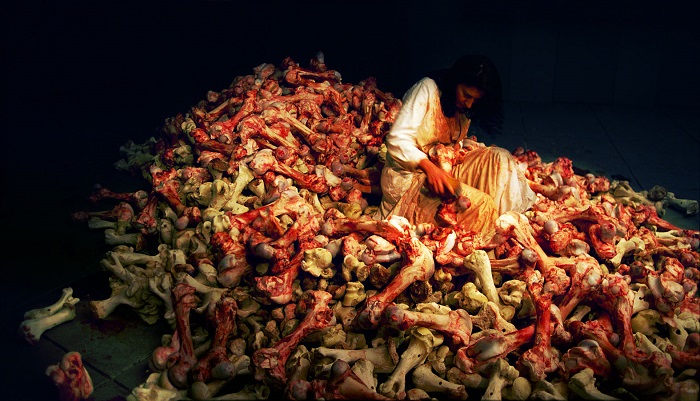 Balkan Baroque, 1997. Performance 4 days, 6 hours, XLVII Biennale Venice June, 1997 © Marina Abramović
In her work Abramović explores the intersection between performing and visual art, with a focus in equal shares on body and time. Since the early 1970s she has continued to develop and expose a field of art other than the object based to a wider audience.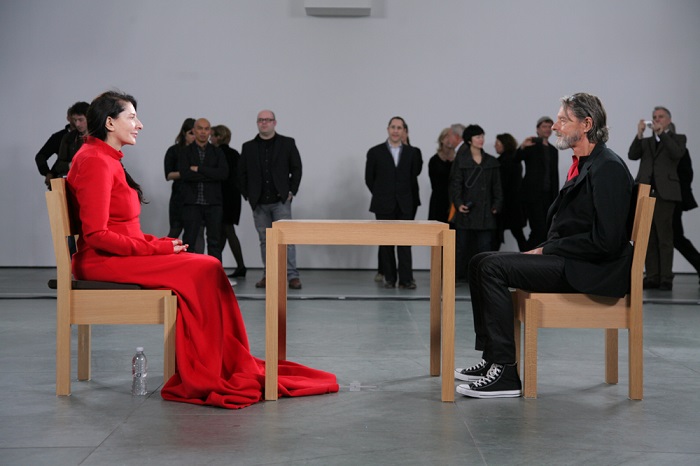 The Artist is Present, 2010. Performance 3 months. The Museum of Modern Art, New York, NY 2010 © Marina Abramović
Drawn from public and private collections, including that of the artist, the survey includes works from the earliest years, solo and with Ulay, until today: film, photography, paintings and objects, installations and select archival material. Reperformances will be performed daily in the exhibition, and 27 February–5 March a brand new performance by the artist, The Cleaner, will take place at the Eric Ericson Hall.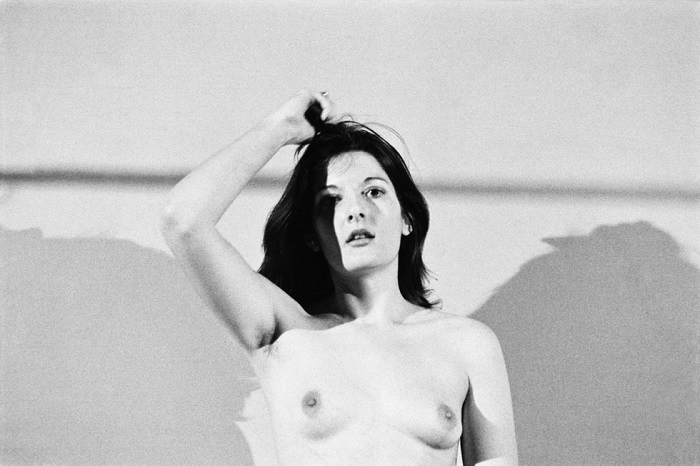 Art Must Be Beautiful, Artist Must Be Beautiful, 1975. Courtesy of the Marina Abramović Archives © Marina Abramović
The work poses questions of power and hierarchy yet is rarely overtly political. Her practice sometimes demands of us that we let go of a linear sense of time or an autonomous individuality. And yet personal experience and responsibility are central in her performances, seeking the core of notions like loss, memory, pain, endurance, trust. Marina Abramović addresses fundamental issues of our existence in ways that may both provoke and move us.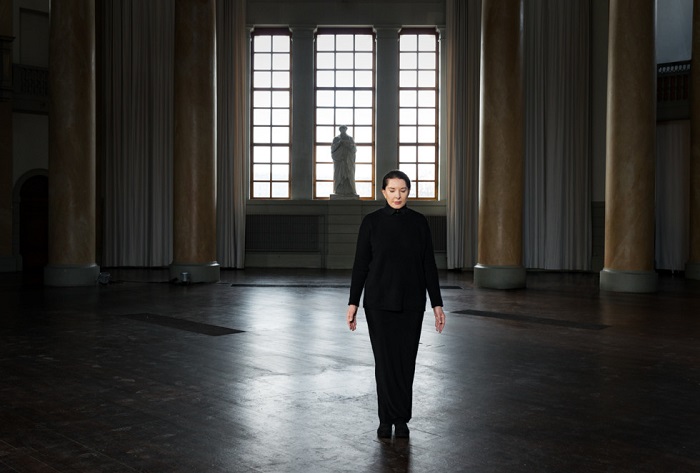 Marina Abramović at the Eric Ericson Hall, 2017. Photo: Moderna Museet / Åsa Lundén
Marina Abramović – The Cleaner
18.02.2017 – 21.05.2017
Image 1: Stromboli III Volcano, 2002. Courtesy of Marina Abramović Archives and Lia Rumma Gallery, Milan. Photo: Paolo Canevari © Marina Abramović
Discover: www.modernamuseet.se
Salva
Salva
Salva
Salva