Liu Bolin: Camouflage photography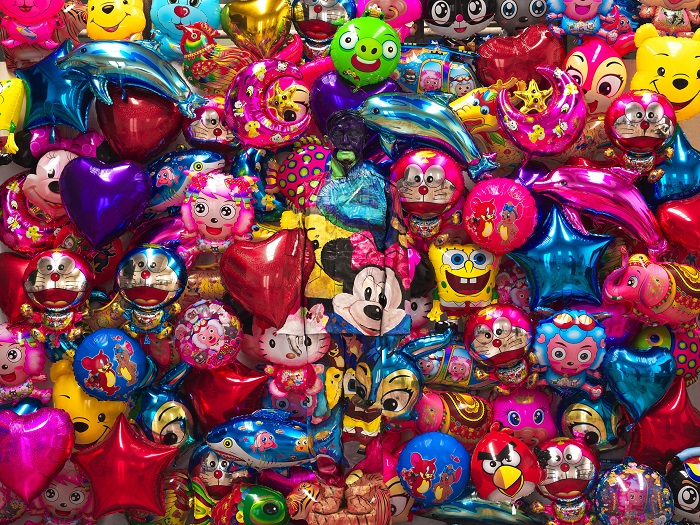 Liu Bolin was born in 1973 in Shandong, China and studied sculpture at the Central Academy of Fine Arts in Beijing, graduating with an MFA in 2001.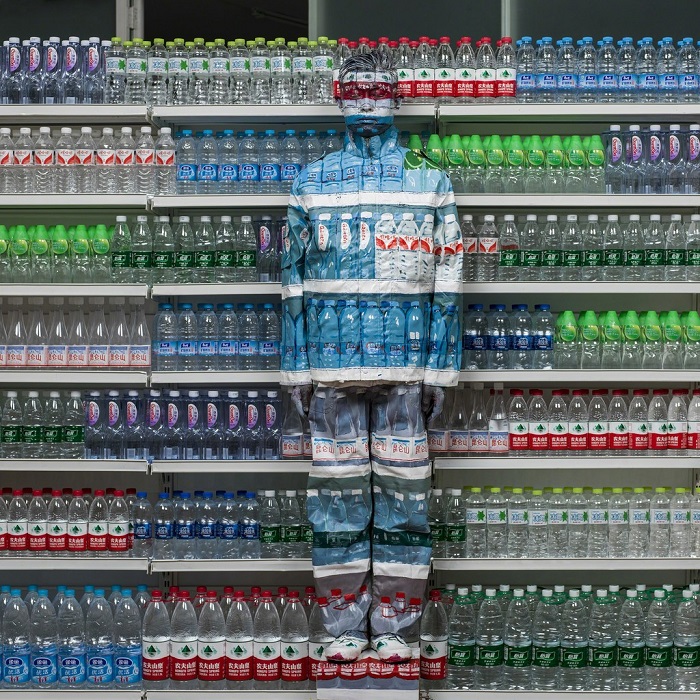 Liu Bolin, Hiding in the city – Water Crisis, 2013. © Artist
Better known as "The Invisible Man" in media circles, Liu Bolin sprang from a generation of artists struggling with the consequences of the Cultural Revolution and the rapid economic development in the decades after.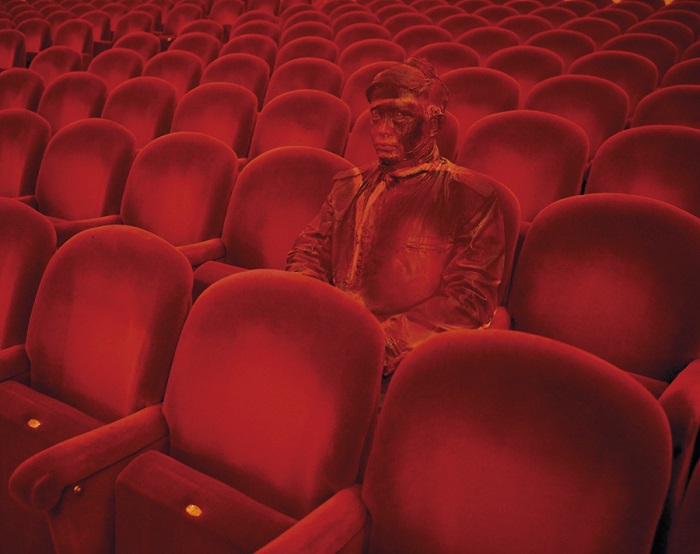 Liu Bolin, Teatro alla Scala, 2010. © Artist
He discusses the social concerns of his home country through his artistic practice, most prominently through his 'camouflage' installations. Traversing mediums such as performance, photography and social activism, Liu Bolin dissects the tense relationship between the individual and society by 'disappearing' into environments which are sites of intrigue, contention, and criticism.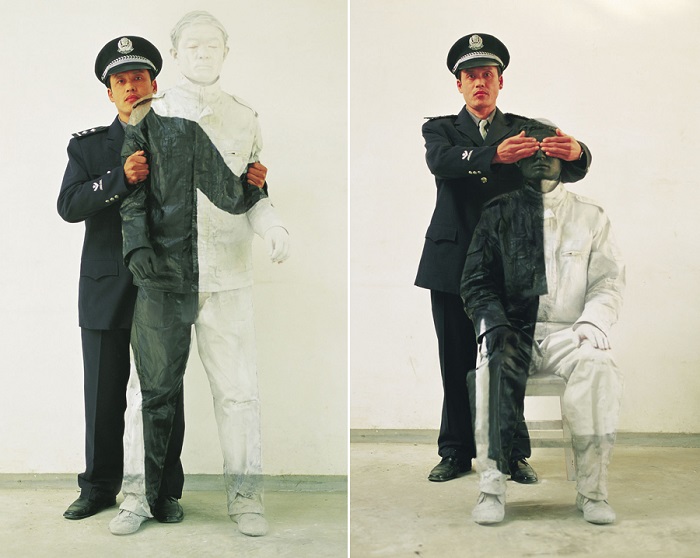 Liu Bolin, Hiding in the city – Peoples Policeman, 2006. © Artist
His "Hiding in the City" series has been displayed in numerous museums and institutions across the globe. Inspired by his powerful visual messages, artists, institutions, and organizations such The Louvre (Paris, France), Harper's Bazaar Magazine, JR, Carlos Cruz-Diez, Jon Bon Jovi and Kenny Scharf have invited Liu Bolin to collaborate on creative projects.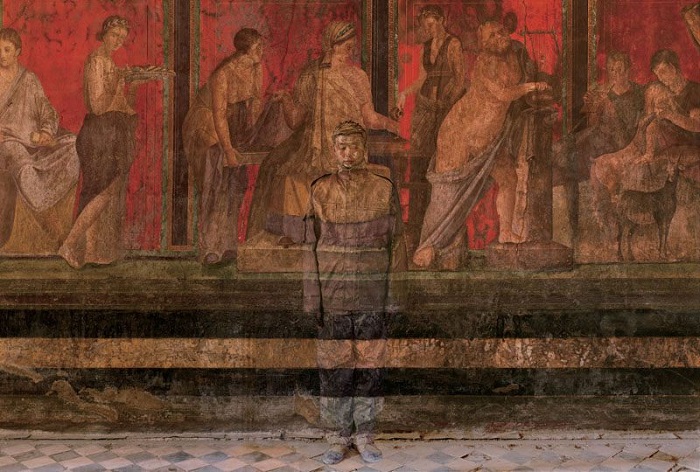 Liu Bolin, Hiding in the city No. 5 – Italy, 2012. © Artist
In 2013, Liu presented a TED talk in Long Beach, California. In 2015, Liu was selected by United Nations backed campaign The Global Goals to create an image that conveyed 17 goals – including ending poverty, encouraging sustainable development and fight inequality and injustice – where he hid himself within 193 flags of the world. In 2016 he participated in a collaboration with Annie Leibovitz and Moncler for their Spring/Summer 2017 Campaign.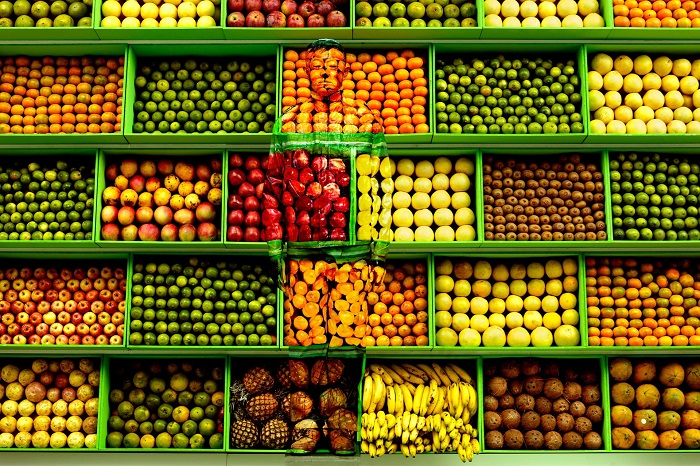 Liu Bolin, Hiding in the city -Tropical Fruits, 2013. © Artist
Liu's work has been exhibited worldwide in solo shows including the Maison Européenne de la Photographie, Paris, France (2017); Museo de Contemporáneo de Buenos Aires, Argentina (2015); Fotografiska Museet, Stockholm, Sweden (2011); Fondazione Forma per la Fotografia, Milano, Italy (2010). Liu Bolin's work is included in highly prestigious individual, corporate, foundation, and museum collections worldwide.
Liu Bolin currently lives and works in Beijing.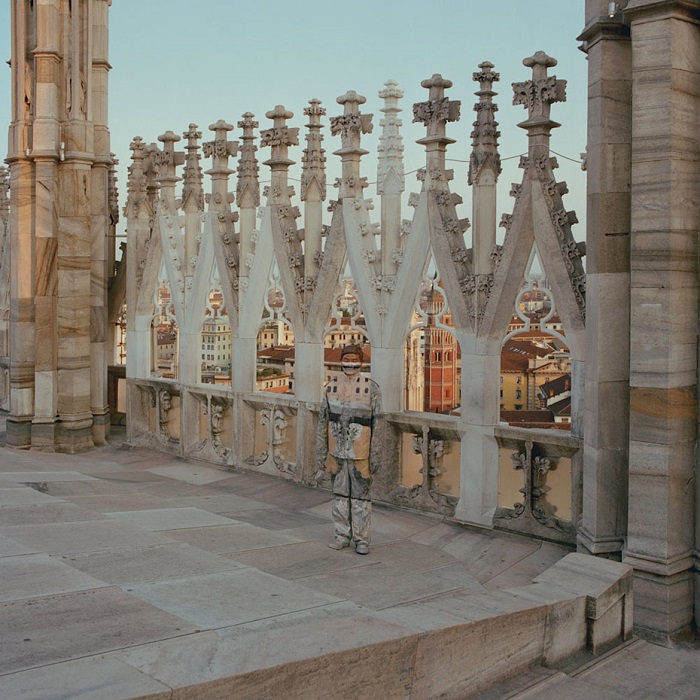 Liu Bolin, Duomo, Milano, 2010. © Artist
Image 01:  Liu Bolin, Hiding in the city – Ballon, 2012. © Artist
Discover: www.liubolinart.com | www.kleinsungallery.com/artists/liu-bolin