Humor and taxidermy by Les Deux Garçons
Reading Time:
1
minute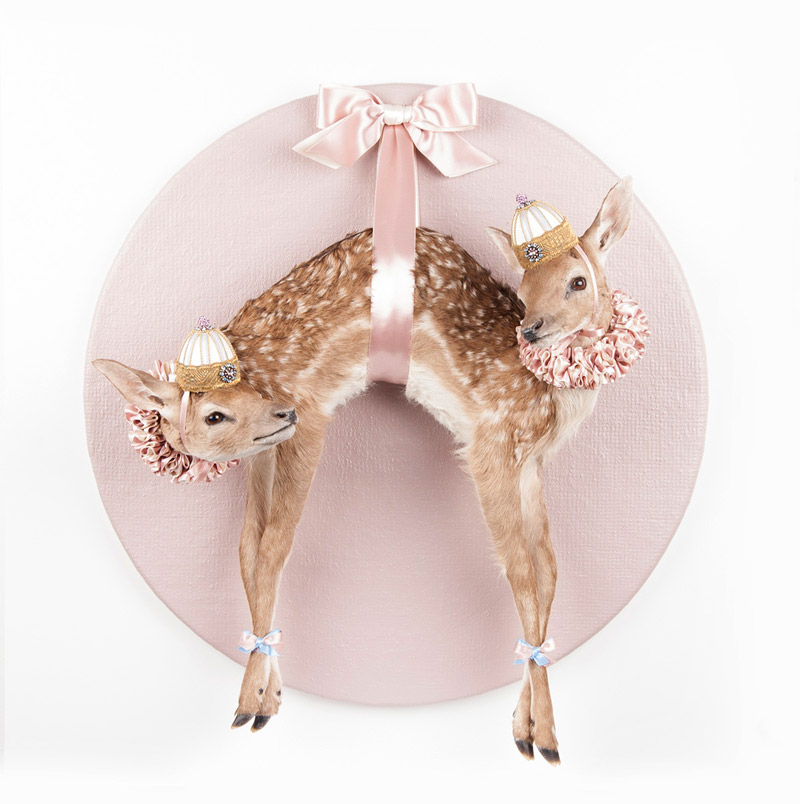 Both Michel Vanderheijden van Tinteren and Roel Moonen graduated from the Academy of Visual Arts in Maastricht in plastic design. That is also where they met. The duo have worked together since 2000 by the name of Atelier Les Deux Garçons.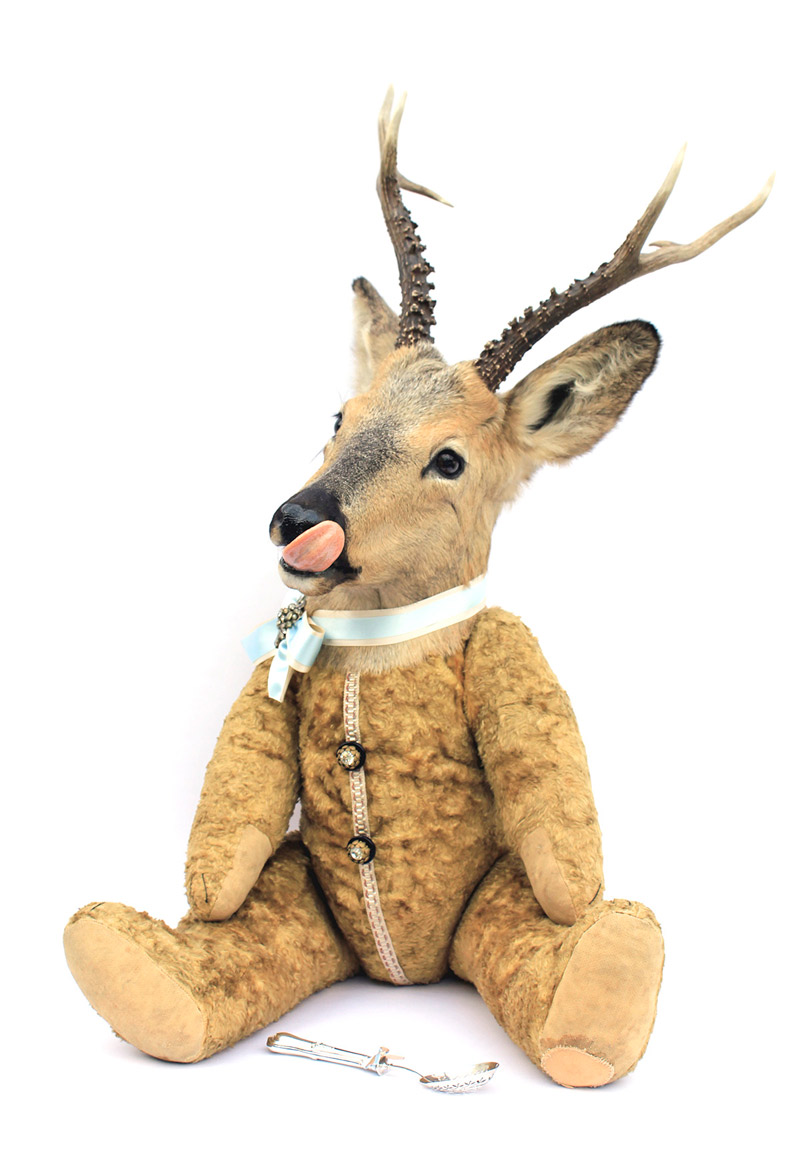 Les Deux Garçons' field of activity is quite wide. Always striving for perfection in the choice of material and finishing, they make collages, paintings, bronze statues, free-style assemblages and, very prominent, sculptures of taxidermy (stuffed animals).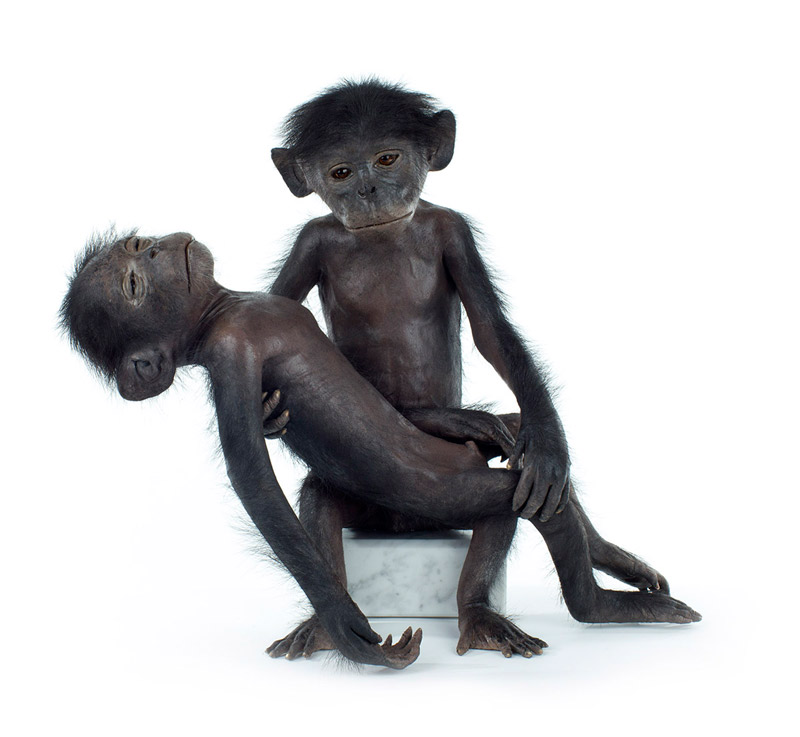 They frequently present their deer, lambs, piglets and other animals as Siamese twins or multiples and with attributes like toy guns, banknotes and perfume bottles which to them are symbols of fear, fate and transcience.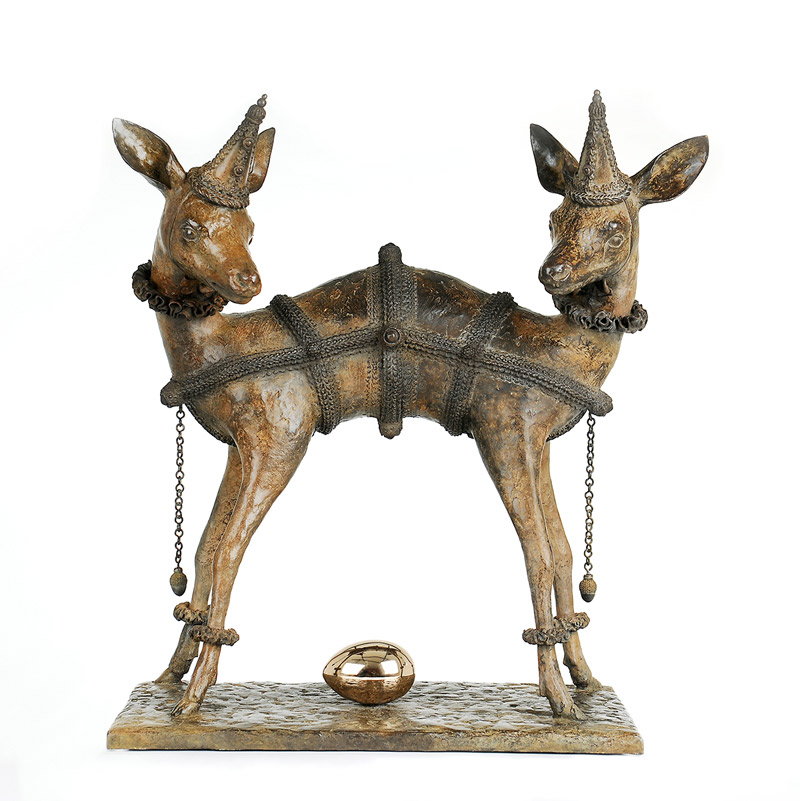 Humour certainly plays a role, sometimes even morbid humour. Nevertheless, their work also incites to reflection.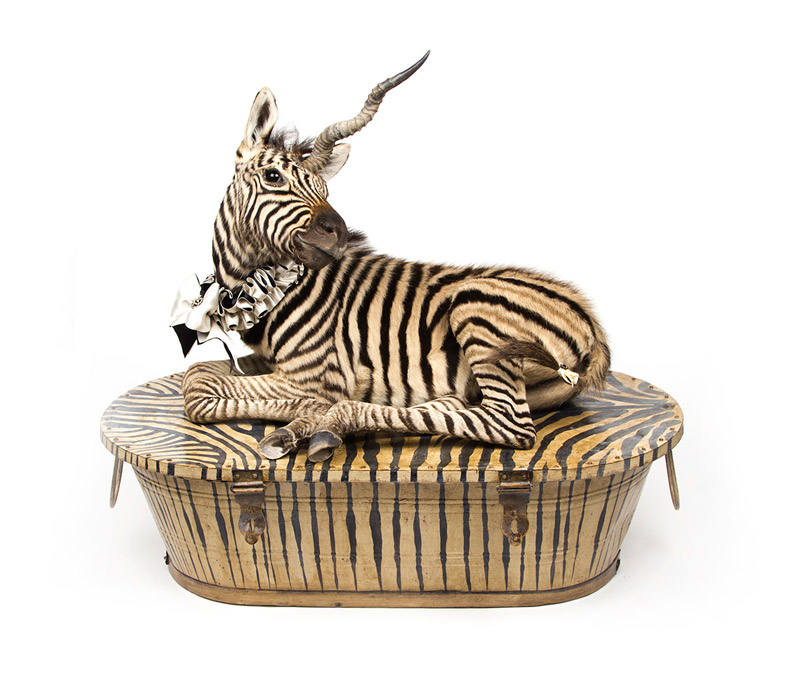 This explains the choice of a title like "L'adieu impossible" ("The impossible farewell"), which was also the name of their first exhibition at Jaski Art Gallery in 2008. "La Fragilité", the second show, in 2009, explains the same, just like the third one, "L'Éphémère tangible" in 2011.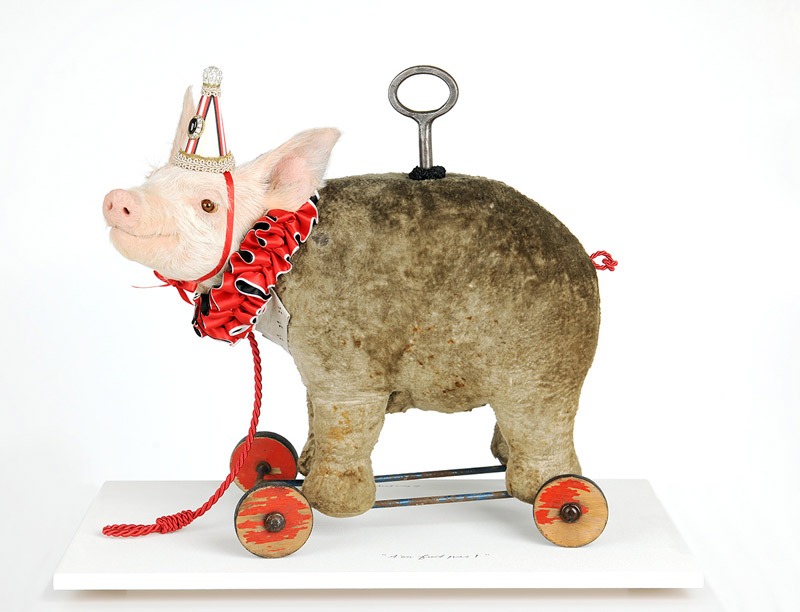 Les Deux Garçons are becoming well-known in the Netherlands and abroad. Their works have also been shown at the famous design fair "Salone del Mobile" in Milan, the Haags Gemeente Museum, the Stedelijk Museum Schiedam, Ludwig Forum Aachen, at the exhibition "Contour and Continuity" at three Delft museums and at the exhibition "Bloedmooi" at the Schielandshuis in Rotterdam, together with names like Jan Fabre, Jean Paul Gaultier and Maison Givenchy.
Images courtesy of Les Deux Garçons
Discover: www.lesdeuxgarcons.nl