Mirrors in the forest by Lee Borthwick
Reading Time:
1
minute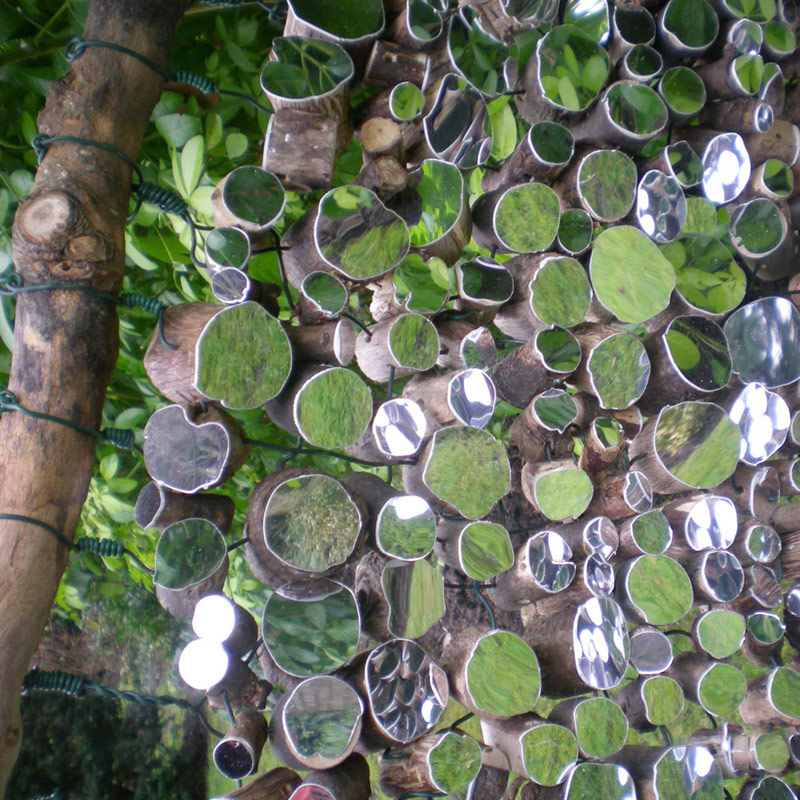 The British artist Lee Borthwick creates custom-made and site specific natural artworks using trunks and mirrors.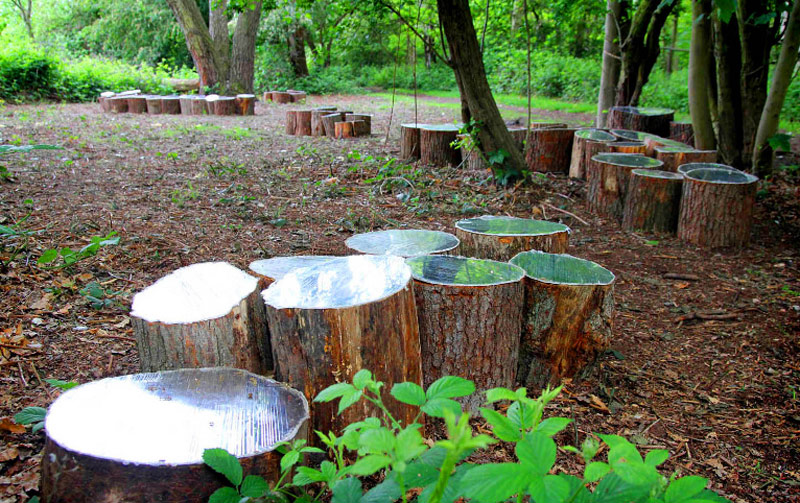 Her philosophy to retain purity in her designs by simply drawing out the beauty in natural forms owes its origins to a period of studying she undertook in Finland. The land of lakes, forests and vast, solitary spaces combined with the peace and contemplation she found there is the strand that connects each piece of her work.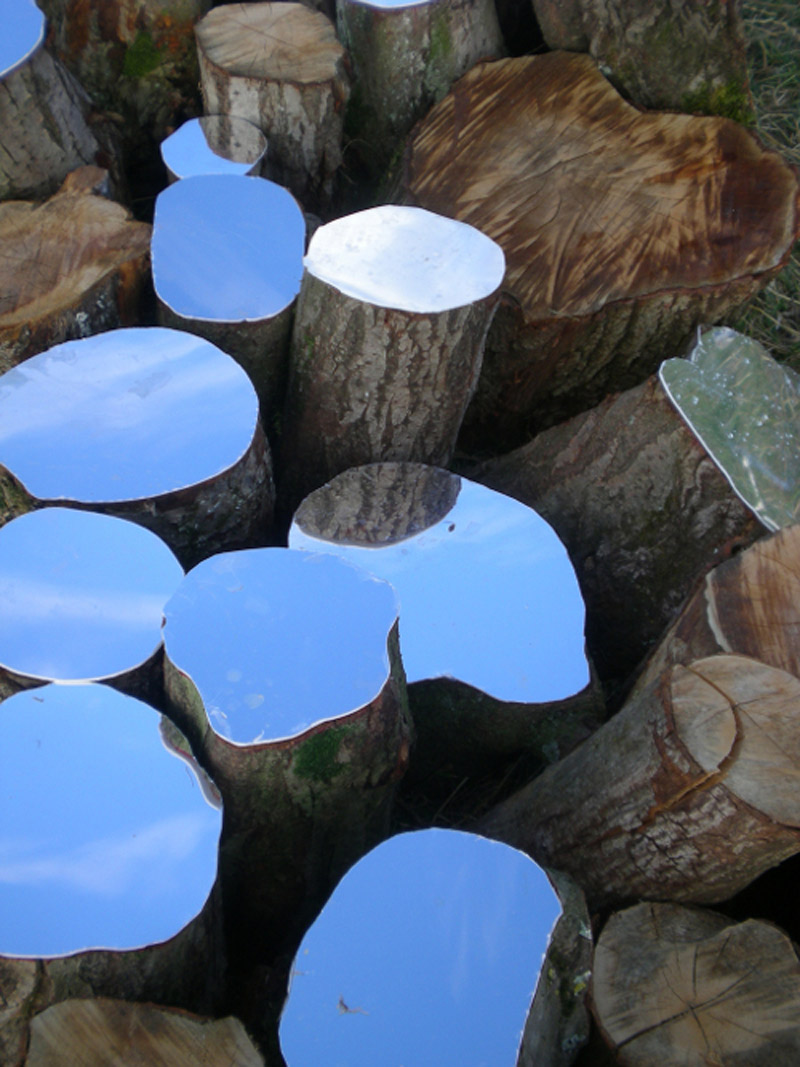 Now she combines her love of wild landscapes with organic materials and hand construction techniques to create works that provide a tactile, reflective and poetic experience for the viewer.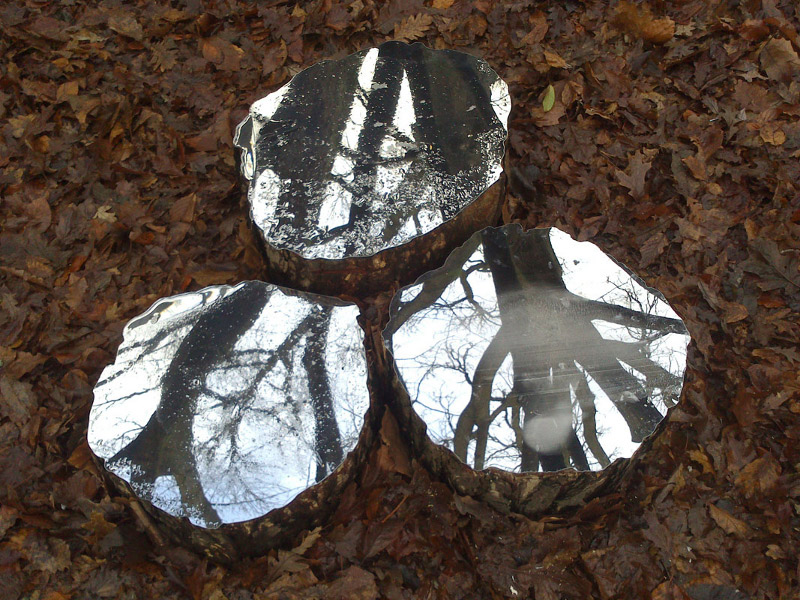 Lee Borthwick first trained in textile design at Grays School of Art in Aberdeen then completed an MA in constructed textiles at the Royal College of Art in 2008.
Images 1, 3, 4 courtesy of Lee Borthwick
Image 2 courtesy of of Robert Piwko photography
Discover: www.leeborthwick.co.uk