Neon installations by Laddie John Dill
Reading Time:
1
minute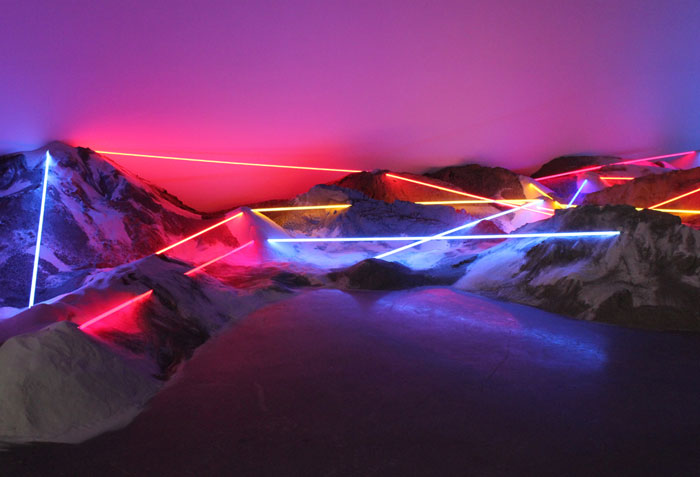 A central figure in the California Light and Space movement, Laddie John Dill has been using a combination of weighty and incandescent elemental materials to construct luminous sculptures, formalistic wall pieces and site-specific installations since the 1960s.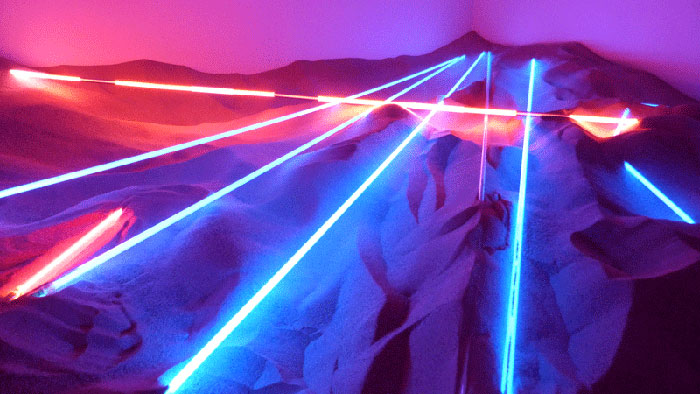 Light Sentences is an installation of incandescent vertical tubes, while Light Plains installation, is a horizontal landscape of fluorescent lights strategically placed over and through mounds of sand.
The combination of materials adopted by Dill and not typically found in fine art highlights the interplay between intangible and substantial earthy materials, unified into a consistent industrial aesthetic.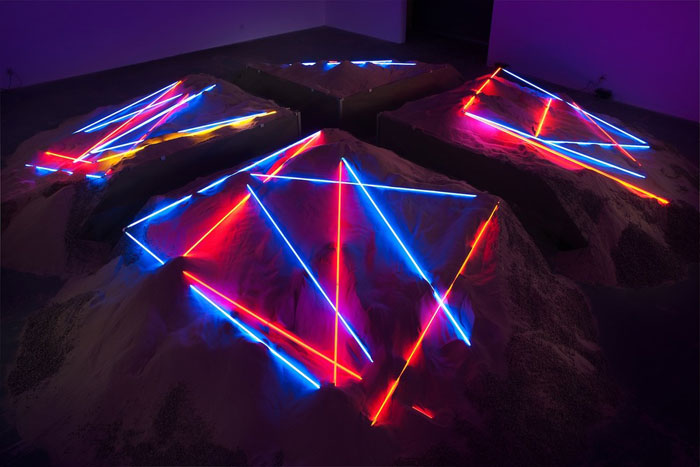 In many of his neon installations, Dill manipulates light around the austere elemental dunes of sand and planes of metal, creating a dialog of weighty solid materials and shifting lights results in variable and unique experiences for each individual viewer.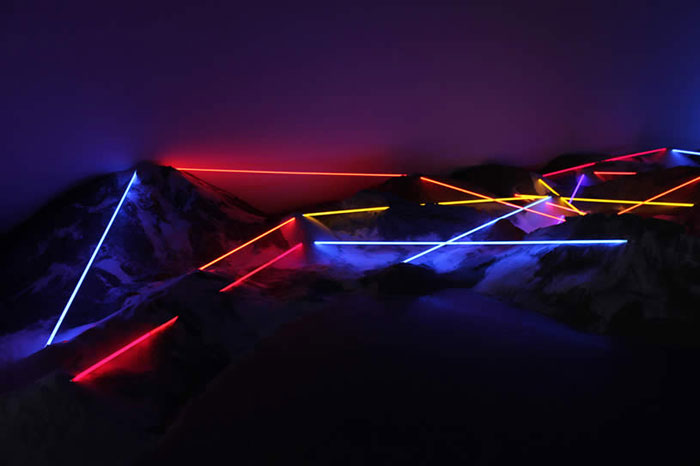 Images courtesy of Laddie John Dill
Discover: www.laddiejohndill.com | oma-online.org/dill