Kevin Welsh: I'll Be Lightning, You'll Be Lightning
Reading Time:
1
minute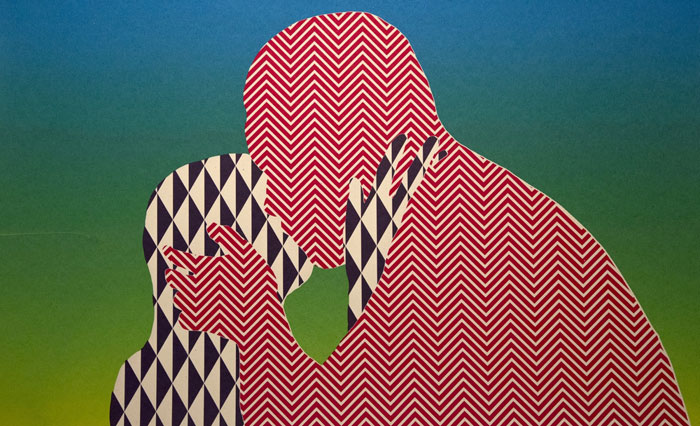 In order to find understanding in delusion, Kevin Welsh strip ambiguous figures of their identity, placing them in a variety of environments. Repeat patterns are used to reaffirm the perceptual instability we face. His series open a discussion to the false realities we face regularly and the paradises we strive to find.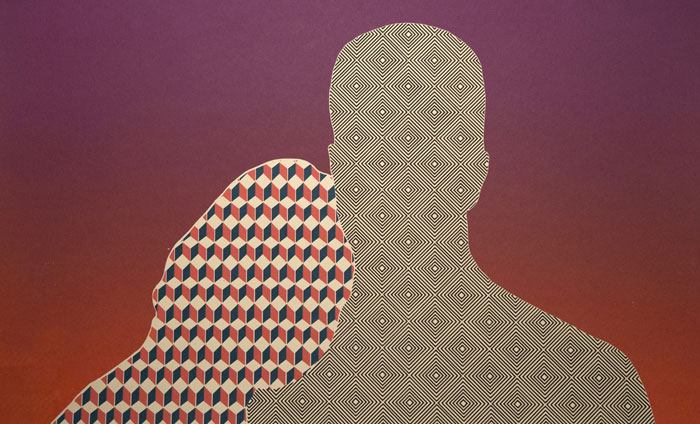 Symbolic Interactionism is the observation of social behavior based on gestural communication and its subjective understanding as defined by George Herbert Mead. According to Mead, we exist not in a physical space but in a world composed only of objects.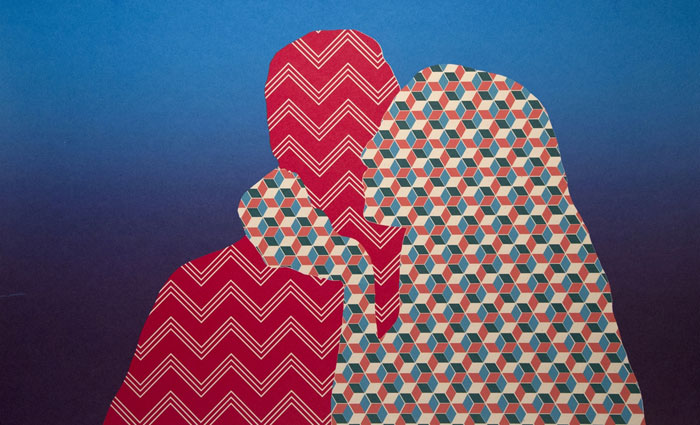 Utilizing patterns combined with aesthetics of everyday life, the series "I'll Be Lightning, You'll Be Lightning" removes the details of the figures as a means to fully involve the viewer in the body language between the persons, exploiting the push and pull between the individuals. The series explores concepts of relational aesthetics of human interaction.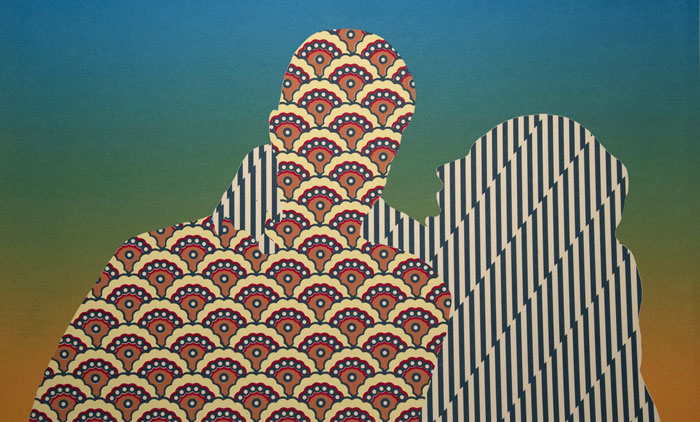 Kevin Welsh lives in Los Angeles. In 2015, he received his Bachelor of Fine Art in Printmaking at Savannah College of Art and Design. Welsh has already been included in various exhibitions including "30 Under 30" at Acme Gallery in Wilmington and Electron Salon at LACDA in Los Angeles. Welsh uses collage and various photographic mediums to convey his concepts.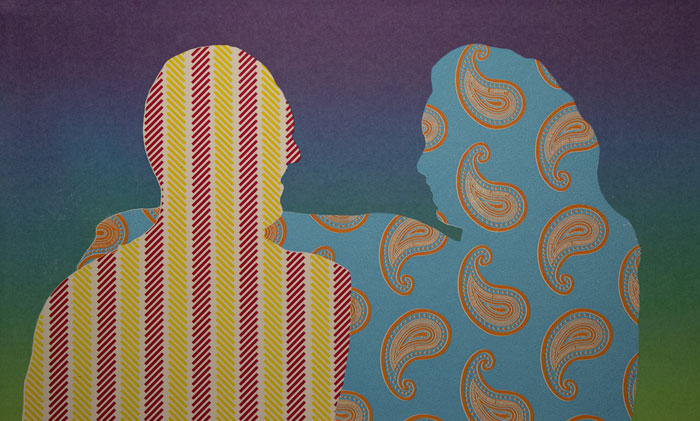 Images courtesy of Kevin Welsh
Discover: www.kwelsh.com